Dear Junkies,
Seriously – did someone decree that 5 April should officially be "Everything Newsworthy in Cinema Happening At Once Day?" Because if so, then we didn't get the memo. But we got the press releases – all of them!
Smartpricer launching dynamic pricing in Russia; AMC opening the first multiplex in Saudi Arabia; Harman opening its London experience centre; EclairPlay launching on a global scale; MoviePass buys Moviefone, Kinepolis co-CEO steps down and probably still a few more press releases due from the West Coast.
Then there was the news MPAA announcing the global cinema figures with NATO, while in Europe we learn that Pathé Netherlands is launching a fraud investigation after the top two executives were suspended. Anyone of these would be worthy of a standalone story by itself, but given constraints of time and money, we are rolling them up into the Cinema News Digest.
No space for an April Fool's Day story either this year. Maybe we should have announced that we are putting up a pay wall for CJ. How many of you would have been prepared to pay for what you are reading? Sadly it seems more profitable to manufacture 'Fake news' stories than to attempt serious industry coverage these days.
Regards – Patrick
---

Pathé Netherlands fraud investigation; MPAA announces $40.6bn global BO; AMC first out with "Black Panther" in Saudi Arabia; MoviePass acquires Moviefone; Smart Pricer rolls out in Russia; Carte Bleue up CHF 1.00; CGV 'racist' stunt; Irish family lose cinema 'discrimination' case; India cinema concessions 'exorbiant'; Tango Ice Blast blasted; Glasgow Cineworld evacuated; Joost Bert steps down as Kinepolis co-CEO; Japan's Hammock Cinema
---
Holland – Pathé Netherlands has announced the launch of a fraud investigation. Staff were informed on Wednesday and the company says that it is trying to be transparent about the investigation. "The suspension of CEO Dertje Meijer and financial director Edwin Slutter is related to the investigation, but according to Pathé says nothing about their possible role in the fraud case." Operation of Pathé Netherlands' cinemas is unaffected. HFN (NL) – 4 April 2018
USA/Global – The good news is that total international box office in 2017 was USD $40.6 billion. The not-so-good-news is that this was no thanks to the United States, which saw its lowest admissions since 1995, with box office declining 2% to USD $11.1 billion. The stats come from the MPAA report that is typically launched at CinemaCon. But with the Las Vegas trade show only happening in late April, MPAA's Charles Rivkin and NATO's John Fithian instead got on the phone to give their takes on the stats, which this year included home entertainment data. Variety – 4 April 2018
Saudi Arabia – AMC will be the first cinema operator to open a multiplex in the Kingdom of Saudi Arabia when it hosts a gala premier of Disney/Marvel's "Black Panther" in its new cinema in capital Riyadh on 18 April.
"Black Panther" will inaugurate the new Saudi era in a luxurious cinema in a building originally intended to be a symphony concert hall. The facility, in Riyadh's King Abdullah Financial District, has more than 600 leather seats, on orchestra and balcony levels, and marble bathrooms.
AMC plans to open 40 cinemas in the Kingdom in the next five years and 100 by 2030. (Not to rain on AMC/Disney's parade, but technically "The Emoji Movie" was the first film to screen in the Kingdom of Saudi Arabia after the ban was lifted.) Other exhibitors gearing up include iPic, Lebanon's Empire, Vue, CJ CGV, Cinépolis, Vox Cinemas and Cinemacity most recently. AMC is also said to be working on a USD $2 billion floatation of the Odeon Cinemas Group with Citi.  Variety – 5 April 2018
USA – MoviePass has acquired Moviefone in a deal that sees the previous owners of the movie listings service acquire a strategic stake in MoviePass with parent company Helios + Matheson Analytics. This creates an interesting dynamic given that this is Oath (previously known as AOL) and its parent Verizon, as well as expanding MoviePass' ecosystem. MoviePass recently also signed a deal with Landmark Theatres owned by Mark Cuban.  Press Release – 5 April 2018
Russia – Smart Pricer is rolling out dynamic pricing with Russia's largest cinema chain – the merged Kino Park and Formula Kino. Initial launch will take place at three sites:  CINEMA PARK Metropolis, CINEMA PARK Global City and CINEMA PARK MEGA Belaya Dacha. This is following the playbook of Smart Pricer and UCI in Germany where it rolled out and tested gradually, as well as being open and transparent about the trials. Press Release – 5 April 2018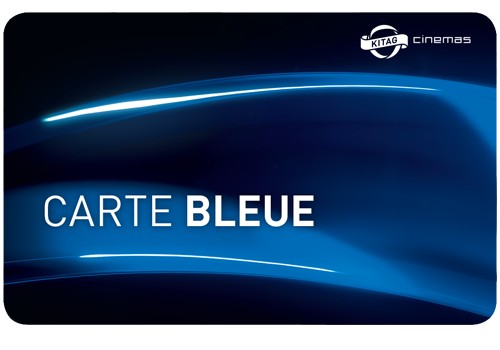 Switzerland – Kitag is increasing the price of its loyalty Carte Bleu scheme from CHF 13 (USD $13.49) to CHF 14 (USD $14.53). The Swisscom-owned cinema chain defends itself that it hasn't put the price up in 20 years. The company is launching a new multiplex and upgrading technology at its existing sites. 20min (DE) – 3 April 2018
Korea (Republic of, South) – CJ CGV has been criticised for an April Fool's Day stunt that was seen as racist.
The world's fifth-largest multiplex theater company announced Wednesday that it will offer discounts for customers who purchase tickets on site by speaking languages other than Korean or dressing up in "foreign" attire on Sunday for its annual April Fools' Day event.
The image that accompanied the promotion was seen as taking the ethnic gag too far. Yonhap News – 29 March 2018
Ireland (Republic of) – A family that refused to move from a premium seat row have lost a discrination case. A fight broke out and Gardaí (police) called in after an usher told then they had to sit in the standard row. "The family claimed discrimination on the grounds of family status under the Equal Status Act as they were not provided with accommodation for a child's buggy." But the  Workplace Relations Commission (WRC) adjudication officer did not agree and foud that they would have had to pay an extra 5 euro per seat. Irish Times – 30 March 2018
Concessions / F&B
India – Bomaby High Court has ruled that multiplex owners are charging 'exorbitant' rates for food and drink in cinemas. The local state of Maharastra, where Mumbai is the capital, has said that it will draft a policy to regulate prices within six weeks.
"The price of food and water bottles sold inside movie theatres are, indeed, exorbitant. We have ourselves experienced it. You (multiplexes) should sell it at the regular price," said Justice SM Kemkar, directing the government to regulate the situation.
A further petition will be heard on 12 June. First Post – 4 April 2018
UK – Cinemagoers in Britain are said to be unhappy with the changes to the formuls of Tango Ice Blast.
Now, the iced drink has drop the sugar content in favour of Sucralose sweetener- and fans aren't happy.

Taking to twitter, one fan blasted the tax along side a screen grab of the drink company's announcement. Chloe McManus wrote: "RIP yet another victim!! Ragin".
The UK is introdicing a so-called 'sugar tax' (technically a levy) in April on soft drinks. Lots of amusing tweets.The Sun – 28 March 2018
Health & Safety
UK (Scotland) – Cineworld in Glasgow was evacuated and closed for the night on 3 April.  "Due to circumstances beyond our control we will be closed this evening. We apologise for any inconvenience and we hope to reopen the cinema as soon as possible," the cinema said in a message. Some report that the issue was a lack of power. Glasgow Live – 3 April 2018
People
Belgium – Joost Bert is stepping down as co-CEO of Kinepolis, is the news that was 'buried' in a press release about two appointments to the cinema's Board of Directors. While Bert becomes Chairman, this means that Eddy Duquenne will be the sole CEO of the company, which famously had split family control for a long time. The two new appointees to the Board are both female (Marleen Vaesen and Sonja Rottiers), which is interesting given that Duquenne came in for criticism on female appointments at CineEurope by Pathé Netherlands' Dertje Meijer – the other Benelux cinema CEO to go in the past week. Press Release – 5 April 2018
Finally
Japan – After Secret Cinema and Hot Tub Cinema the latest trend from Japan is Hammock Cinema. JIJI (JP) – 5 April 2018

Latest posts by Patrick von Sychowski
(see all)