It's official. The Saudi Arabian cinema land rush has officially begun.
A mere two months after the Kingdom of Saudi Arabia officially allowed for the opening and operation of new commercial cinemas for the first time since the 1970s, the country has at least three exhibitors vying to compete in the territory. The latest is Vue International, which announced on Monday they planned on developing 30 cinemas in Saudi Arabia over the next three years in partnership with Abdulmohsin Al Hokair Holding Group, a prominent leisure and entertainment company.
The move was not entirely unexpected since Tim Richards, the Founder and CEO of Vue International, was personally invited by Crown Prince Mohammad bin Salman Al-Saud to attend the Future Investment Initiative (FII) last October. The conference was produced as part of Saudi Arabia's Vision 2030 meant to transform the Kingdom into a global economic and investment giant. Since then, Richards and Vue have been in discussions with top Saudi officials and potential partners about expanding in the country.
In the press release announcing the partnership Richards made sure to underscore the unique opportunity Saudi Arabia presented to a cinema operator and at the same time praise his company's future partner:
"This is a huge moment in the history of global cinema development for the exhibition industry and we are honoured to be partnering with such a well regarded and prestigious operator… We are delighted to have been chosen to lead in the development of world-class cinemas and the big screen experience in Saudi Arabia."
Vue presently operates 212 cinemas made up of 1,902 screens throughout Europe and Taiwan. The company has been aggressive about expanding through acquisition, picking up circuit's such as Germany's Cinemaxx, Poland's Multikino and JT Bioscoop in The Netherlands, to name just a few. Recently however their growth was stymied when, as rumor has it, Vue lost out on three big deals including Mars in Turkey (which was purchased by CGV), Odeon & UCI in Europe and Noric Cinemas Group in Scandinavia (both of which were picked up by AMC).
Exhibitors like Vue have found that squeezing growth out of their own mature markets has been tough going and started straying far and wide geographically in attempts to scale and expand. Pathé is exploring North and Sub-Saharan African territories while operators such as Kinepolis in Belgium have ventured to Canada to acquire Landmark and Mexico's Cinépolis recently opened a VIP theatre in Madrid, Spain. Vue was said to have been exploring an expansion into India, though given how crowded that market is with exhibitors, though Saudi Arabia is a much more attractive opportunity, especially if industry whisperings prove to be true and the chain is looking to make itself more attractive for an initial public offering later this year.
Vue could help the Saudi government reach its goal of opening 300 venues comprised of 2,000 screens in the next 12 years. The first of these probably won't open until November of this year, however Hollywood studio movies began being shown in January at the Culture and Arts Society in Jeddah. The first two films screened were two animated titles; "The Emoji Movie" and "Captain Underpants: The First Epic Movie."
Ironically, even though this news from Vue is the first formal announcement of a deal by an exhibitor to open multiplexes in Saudi Arabia, history might remember it as the third. From the moment the country's General Commission for Audiovisual Media (GCAM) made it possible to open and operate cinemas in Saudi Arabia, exhibitors have been putting down stakes in the market.
On the same day (December 11th) the country legalized cinemas, AMC Entertainment Holdings announced it had signed a Memorandum of Understanding (MoU) with the Public Investment Fund of Saudi Arabia (PIF) to "explore a range of commercial opportunities for collaboration that will support the growth of the Kingdom's entertainment sector." There haven't been any follow-ups with additional details.
Meanwhile, Vox Cinemas, simultaneously began to raise their flag in Saudi Arabia, primarily because they have properties in the country waiting for them to move in. The cinema chain operates 129 screens throughout the Middle East and is owned by the Dubai-based Majid Al Futtaim Group, which develops and operates 21 shopping malls in 15 countries throughout the region. And if there is one thing we've learned throughout our years here at Celluloid Junkie it's that in these modern times no respectable mall is taken seriously without a multiplex.
Needless to say, Vox's parent company was overjoyed to learn Saudi Arabia had lifted its ban on cinemas, immediately releasing the following statement:
"These are exciting times and will work with the Kingdom to extend the footprint of our Vox Cinemas brand to Saudi Arabia in the months ahead. Majid Al Futtaim has a considerable and expanding presence in Saudi Arabia with more than SAR 14 billion (USD $3.73 billion) invested in current and announced projects across retail, leisure and fashion, creating more than 114,000 direct and indirect job opportunities."
The ability for Vox to jumpstart its operations in Saudi Arabia through a relationship with a mall operator, albeit one that happens to be its owner, highlights the need to tread into previously closed-off markets with a well-respected and knowledgeable partner. That's exactly what Vue is doing by teaming up with a mall operator like Al Hokair in what will ultimately be a joint venture in Saudi Arabia. It will be interesting to see whether AMC takes a similar route as they move into the territory, or if they go it alone. Either way, whichever exhibitor comes fourth, be it PVR out of India or Novo Cinemas out of the United Arab Emirates, will have a very difficult time getting a foothold if major retail partners have all be scooped up.
Of course, since cinemas will be strictly regulated and films heavily censored in Saudi Arabia, maybe it will pay off for exhibitors who enter the country after pioneers like Vue and Vox. As history proved with those who took part in the well-documented Oklahoma land rush of 1889, pioneers can often wind up with arrows in their back.
Patrick von Sychowski contributed reporting to this post from Rotterdam.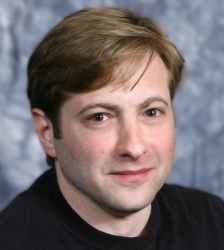 Latest posts by J. Sperling Reich
(see all)