Even after the first ever National Cinema Day attracted over 8.1 million moviegoers throughout North America on 3 September of last year, it was not a foregone conclusion that the initiative would become an annual event. However, the lingering question about the future of National Cinema Day was answered on Monday when its organizer, The Cinema Foundation, announced it will be occurring on Sunday, 27 August at over 3,000 movie theatres throughout the United States.
The 2023 version of National Cinema Day has been moved up one week into August and switched from a Saturday to a Sunday, and all movie tickets for all showtimes, all formats will still be offered at a steep discount of USD $4, instead of last year's USD $3. But that isn't the only difference as Jackie Brenneman, the President of The Cinema Foundation explained when during a recent interview about the upcoming program. We spoke to Brenneman last week, before reports were published that she was leaving both the foundation and the National Association of Theatre Owners, where she is Executive Vice President & General Counsel.
Our conversation began by discussing last year's event, which Brenneman says was designed as a way for cinema operators and distributors to show their appreciation of moviegoers while the industry recovered from the pandemic. Despite being successful at enticing audiences to cinemas, not all the stakeholders were entirely convinced National Cinema Day should be repeated, which was apparent earlier this year during a panel discussion at CinemaCon on the pros and cons of the event. Studios spend countless millions on making and marketing movies so it makes sense that any plan discounting tickets to their releases would be anathema to them. Likewise, a few exhibitors wondered if the event attracted a customer base that was only looking for a discount but didn't purchase any concessions. Understandably, nobody wants to leave money on the table or suppress revenue generation through such an event.
Yet there was clearly enough enthusiasm after the first National Cinema Day to hold it again in 2023. "I think we developed a level of trust and credibility in our execution last year," said Brenneman. "I think the studio's knew that we were really looking out for all partners. The Cinema Foundation is an all industry group. We came to them right after Cinema Day last year and and showed them our results and asked for their thoughts. And then we continued having conversations with them to make sure National Cinema Day is a value add for them. It's easy to see how it's a value add for exhibition. But Cinema Day doesn't work if it's not for the whole industry. And so we really did set out to make the day bigger and better for our partners too."
One sign that studios may have seen some benefit to participating in National Cinema Day this year is the sheer number of films being offered to audiences. In 2022, a handful of titles and few if any new releases were available to cinema-goers on National Cinema Day, however this year there are a dozen or more movies to choose from; hit holdovers like "Barbie," "Oppenheimer" and "Sound of Freedom" are going to be joined by wide releases such as "Gran Turismo." These titles will be augmented by special releases of "Jurassic Park" in 3D, a sing-a-long version of "The Little Mermaid" and the 50th Anniversary screenings of "American Graffiti" through Fathom Events. Universal Pictures is even bringing "The Super Mario Bros. Movie" back to theatres just in time for the event and A24 is programming "Lady Bird" for those who might want to see one of filmmaker Greta Gerwig's earlier movies.
The Cinema Foundation also had more time and resources to plan this year's National Cinema Day. In 2022, Brenneman was given one month and a USD $500,000 marketing budget to plan a brand new holiday. This year, studios are providing more promotional heft to the cause and major cinema chains have planned special events throughout the day. It's all a part of Brenneman's longer term vision for National Cinema Day. "If we're calling this a holiday for movie going, then the best thing we can do is to increase the celebration," she said. "We want this to eventually be that day that you have to go to the movies. Five to ten years down the road, if this is the day where you know, there's special sneak previews, new releases that you can only see on National Cinema Day, Q&As, talent drop-ins and giveaways… If every single movie theater can be its own CinemaCon or ComicCon, its own party. That's that's the eventual goal. It's hopefully going to be a better experience every single year. The best way to achieve that is to listen to movie theater owners who know their customers best and listen to studios who are programming for a variety of audiences."
For this upcoming National Cinema Day, Brenneman has been able to facilitate data collection from moviegoers. "Data is at our core at The Cinema Foundation," Brenneman stated. "We can't tell our story unless we understand the facts. Who came? Why did they come? And so that is a key area of improvement this year that was requested by partners from all sides."
Data collection is being done through a survey created by the foundation in collaboration with exhibitors and distributors. It will be available at all participating theatres through a QR code and the results will be shared with all stakeholders so that everyone can understand what kind of moviegoers come out for National Cinema Day. Special movie themed giveaways will be offered as an incentive for audiences to participate in the survey. Even the Academy of Motion Pictures Arts and Sciences has offered up a prize; a USD $500 Lego Oscar.
Of course, what is getting all the mainstream media attention in advance of this year's National Cinema Day and what will put the event on most moviegoers radar aren't giveaways or prizes, it's the USD $4 ticket price. Brenneman though stressed that "National Cinema Day isn't really about the price. If it were just about price, we wouldn't have eight million people coming. It's about the experience. It just has to be. We want everyone to understand that movie theaters are a place where there is something for everyone."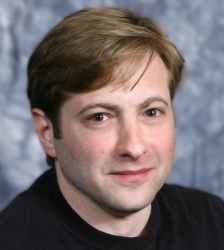 Latest posts by J. Sperling Reich
(see all)