Cinemaxx Junior, Odeon rumours, Cannes digital, Cineworld Tesco £2 deal, Danish cinema boom, DCM Awards, Rhodes' Vox  ThEATre, Showcase expansion and Sleepover Cinema.
---
Indonesia – Cinemaxx has opened Cinemaxx Junior, the first cinema screen in Indonesia dedicated to young children at Maxx Box Lippo village in Karawaci. The screen features bean bags, loungers, sofas and other comfy seats, as well as bridges, a giant trampoline, a ball pit, climbing trees, mini hammocks and even a tube slide entrance. Each kid first has temperature checked to ensure they don't have a disease they might pass on. Similar kids' cinema concepts have been tried in Spain and elsewhere, but this looks like the most elaborate one yet.  PressTV – 21 May 2016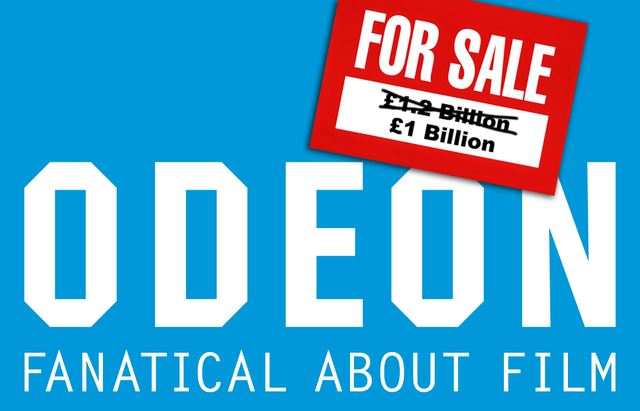 UK – More rumours but no real news about the sale of Odeon & UCI. After the claim last week that AMC (i.e. Wanda) has tablet a USD $1.3 billion offer, this week Belgium's Kinepolis and Mexico' Kinepolis are both mentioned as short list candidates. Vue and CGV are both mentioned, but there is nothing concrete here and Terra Firma seem to be keeping a tight lid on the negotiations, possibly with selective leaks to help push up the price. The Telegraph – 21 May 2016
France – Ars Technica UK goes behind the scenes at the Cannes Film Festival to examine the technology that is used to project the films in the main Palaise. At the risk of a major spoiler, they use Christie projectors, Dolby audio and Doemi (now also Dolby) servers, with engineers from the same companies assisting. The article does have a fair amount of technical detail, even though the author is not a digital cinema native.
Reading the file names, I can see that there are multiple versions of each film, mostly different languages. All of the files seem to have "2K" in them, which presumably means that the films were being shown at 2K resolution rather than 4K. Almost every file has "51" in their name, too, but I'm not sure what that means.
That would be 5.1 surround sound, I would guess. Do read it, since it is unlikely that you will ever get to access the projection room – unless you work for Christie or Dolby. Ars Technica UK – 20 May 2016
UK – Supermarket Tesco and Cineworld have launched a promotion that is so good, they might want to withdraw it if too many people figure out how to hack it. You get two free cinema tickets if you buy three products form their Finish, Dettol, Vanish and Airwick ranges. But there is no minimum spend, so you buy the GBP £1.00 Dettol A/Bact Surface Wipes (which are on a three-for-two offer), you can claim the tickets by just spending GBP £2.00. The purchases can be made online between 19 June and 19 July or in stores between 29 June and 19 July, while tickets can be used until 25 November. The Express – 21 May 2016
India – Rajestan is set to introduce new by-laws for granting permission for the construction of multiplexes in the state.  Multiplexes will be allowed to be constructed on plots of a minimum of 450 square yards. There will be a minimum of two screens and seating should be for at least 50 to 75 patrons per screen. There will also be provisions for e-education classes, whatever that may be. Times of India – 21 May 2016
Denmark – The Scandinavian country is undergoing a cinema building boom, according to industry stalwart Kim Pedersen. Last year Cinemax opened the country's first Imax and new multiplexes in  Ørestaden and Herlev. But this year sees the opening of cinemas in Aalborg Syd (opened Q1), Køge (summer 2016), Frederikssund (August 2016), Gilleleje (second half of 2016), Haderslev (September 2017), Greve (late 2017), as well as reforms in Faaborg, Svendborg and elsewhere. Danske Biografer – 20 May 2016
Advertising
UK – Digital Cinema Media (DCM) has announced it second annual media awards, held together with Campaign. The award categories are:
Best use of dynamic targeting in cinema
Best use of cinema in an integrated campaign
Best long-term cinema campaign
Best newcomer to cinema
Best use of innovation in cinema
Best 'marketing for good' cinema campaign
GRAND PRIX
The awards are free to enter. DCM – 11 May 2016
Concessions / F&B
U.A.E. (Abu Dhabi) – Celebrity chef Gary Rhode's cinema restaurant has opened at Abu Dhabi's Vox ThEATre by Rhodes in the Yas Mall and two more locations. Similar to the Vox Gold experience, only with food by a celebrity chef, you can chose form the menu for appetisers (The Preview), main courses (The Main Movie) and dessert (The Credits). The article goes into detail about the trial and error involved in coming up with a menu that the cinema patrons liked. The National – 21 May 2016
UK (Wales) –Restaurant chain Wildwood has won approval to open its latest outlet in the town of Llandudno after a ban on outside tables and chairs was overturned. With a capacity of 140 diners, the outlet would have a small cinema in the back with space for  24 seat. The chain has 30 branches, most in London or the South East of England. Daily Post – 22 May 2016
Law & Order
France – A 25-year old man is in police custody charged with stabbing a cinema patron in the back at a screening in the Pathé Docks 76 multiplex in Rouen (Seine-Maritime). A young man received a 10 centimeter wound in hi shoulder blade when the attack took place in the hall of the cinema. No motive has been established. Normandie Actu (FR) – 20 May 2016
Germany – An attempted armed robbery at the "Lumen" cinema in Düren. The 25-year old cinema employee saw that it was a fake gun and grabbed it. The would-be robber ran off and is being sought by the police. Focus (DE) – 22 May 2016
Cinema Opening/Closings
UK – Showcase Cinemas is looking to ad four screens to its multiplex in the Bleater shopping centre north of London. The expansion will be in the Glow events venue that opened in 2012 but failed to attract visitors. The multiplex currently has 12 screen, which is less than Vue's 15 in Westfield London and 17 in Westfield Stratton. The screen will feature Showcase's Xplus PLF features. Kent Online – 19 May 2016
Poland – Helios is opening a four-screen cinema in Przemy?lu's Galeria Sanowa multiplex. The city presently only has a cinema in the Culture Centre, where attendance has been in decline, but there is hope that a proper cinema with the latest amenities will spark a revival in cinema going. Nowiny24 (PL) – 21 May 2016
UK – East Londons struggling Rio cinemas has proposed adding a second screen in its basement. The management of the loss-mains cinema will try to raise GBP £300,000 starting in June. The cinema is currently facing an industrial dispute with its staff, who are not paid the London Living Wage. Despite being a single-screen the Rip has a staff of 31. Hackney Gazette – 19 May 2016
UK – Letchworth's Broadway Cinema is closing for two months while a new theatre space and a bar are constructed. There will be a dressing rooms and stage added to Screen One so that it can function both as a cinema and theatre. The art deco cinema reopens 23 July. The Comet – 22 May 2016
Finally
UK (Wales) – Swansea's newest cinema doesn't believe in recliners – it goes one better with beds. Launching the Sunday Sleepover season at Cinema & Co. the new venue will offer a cafe at the front, a bar in the back and settees where customers can snuggle under a duvet. The venue is the former Army Recruitment Centre on Castle Street and the settees are former shipping pallets with 28 seats hosting a total of 56 people. South Wales Evening Post – 19 May 2016
Patrick was a Senior Analyst at Screen Digest, went on to launch the digital cinema operations of Unique and Deluxe Europe, then digitised Bollywood at Adlabs/RMW, and now writes, consults and appears on panels about cinema all over the world.
Latest posts by Patrick von Sychowski (see all)