Wondering about the above picture? That's no less than ten (10!) different ticketing machines in the lobby of a cinema in Beijing. Online ticketing has exploded in China along with the growth of multiplexes, Imax screens and attendance. But it is not what you are used to in the West with one or at most two operators in addition to the cinema handling online ticketing. Different prices and different service levels means that there is a lot of competition in this field, which is only set to grow.
According to Art Consulting released data show that in 2013 Chinese film market grossed 21.7 billion yuan [USD $3.5 billion], the total volume of transactions reached buy movie tickets online 3.64 billion yuan [USD $562 million], accounting for 16.8%; market size of online movie ticket seat selection broke through the 1.2 billion yuan [USD $195 million], accounting for 5.5% of the overall size of the market. 2013 National viewing trips 620 million, of which up to 129 million people online ticketing, accounting for 21%. At the same time, the country has opened online seat selection feature close to 30% of the national cinema theater data.

Insiders predict that the next three years, the national online movie ticket in the domestic share of total box office or over 50%. U.S. group net Xu Wu, director of the opal film products more optimistic data from May this year it seems, online ticket market share has more than 30%, with a few important files and the second half of the summer schedule of the national archives, Lunar New Year stalls, etc. heat the film to enhance the overall market is expected by the end of this year, the national online ticket market share will exceed 50%. "This is an explosive growth in the market, cat's-eye movies formally launched in January 2013, the sales volume in May this year compared to last year has increased by nearly five times." Xu Wu said.  LINK
Online ticketing brings convenience such as seat selection and for films such as 'Transformers 4' the rate of online tickets sales was a high 40%. Perhaps more interestingly, the avrage ticket price of tickets sold online56 yuan, compared to average national ticket price of 20 yuan, highlighting the domination of sales in multiplexes and Imax/CGF PLF screens in Tier 1 & 2 cities. While online tickets also offers operators the chance to gather data on customers there are fears in the industry of a new round of price wars. Those ticket machines aren't just fighting for floor space.
USA (CA) – Fresh news that Dalian Wanda, the parent company of US exhibitor AMC, is planning to build a HQ on 9900 Wilshire Boulevard in Beverly Hills. The company has already donated USD $20 million to the AMPAS (Oscar) Museum.
Dalian Wanda Group, which controls the second-largest US cinema chain, won the bid for a piece of land in Los Angeles as the Chinese company sets its sights on Hollywood.

Wanda, the Chinese developer controlled by billionaire Wang Jianlin, plans to invest US$1.2 billion (RM3.85 billion) after beating more than 10 bidders for the 32,000 sq m plot in Beverly Hills, the company said in a statement on its website.

Wanda plans to set up an office in the city and help China's entry into Hollywood's film industry, it said.  LINK
USA (NE) – Not a good financial quarter for Ballantyne Strong as the completion of digital cinema conversion starts to bite as the company tries to branch out.
Net revenues were $22.0 million in the second quarter of 2014, compared with $24.4 million in the same period of the prior year. Net income totaled $0.4 million, or $0.03 per diluted share, in the second quarter of 2014, compared with net income of $1.3 million, or $0.09 per diluted share, in the same period of the prior year.

Gary L. Cavey, President and CEO of Ballantyne Strong, commented, "We continue to ramp up business development activities with the new businesses we have recently entered, including digital media, video surveillance, and small-format screens for the professional audiovisual market. We are pleased with the improved diversity we have in our revenue mix and the gross margins we are generating. As we gain traction with our new businesses, we believe we will have many catalysts for driving improvement in revenue and earnings in the coming years."  LINK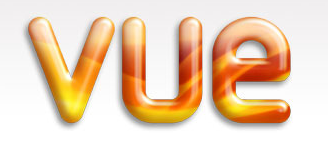 UK – It seems that Vue is both a green company and knows how to save money in clever ways. In June we wrote about how Vue Doncaster was the first cinema in Europe to install solar panels.
BG Energy Solutions, a specialist in energy management for businesses and large organisations, has helped more than 70 cinemas in the Vue multiplex chain achieve energy savings in excess of 20%. The work, which has seen the latest voltage optimisation (VO) and variable speed drive (VSD) technologies installed, will see an impressive return on investment of between 24-36 months.

Vue Entertainment is one of the UK's leading developers and operators of multiplex cinemas. The Vue brand and company was launched in the UK market in 2003 with 38 cinemas. Since then, Vue's UK & Ireland circuit has grown to in excess of 80 cinemas and 755 screens, serving over 37 million film lovers every year.  LINK
UK – Film is not dead, as you would have known from reading our recent article . Proving the truth to that is the recent opening of the Cinema Printing Company in London, that offers bespoke 35mm release print services.
The Cinema Printing Company London Ltd announced the opening of the new facility utilizing the latest Cinevator 5 direct-to-print technology. Creating 35mm cinema prints has never been easier or more economical.

Send your data file, in any flavour, either physically or upload to CPC's secure server, and they ship, by return, finished 35mm positive copies including subtitles and/or watermarking. No need for expensive picture, sound or subtitle negatives and expensive colour matching.

Facility tours are welcomed (online skype video or in person) by prior arrangement.  LINK
Ireland (Rep.) – The  Cineworld located in central Dublin is sitting on accumulated profits in excess of €12.8 million according to accounts filed this week by Adelphi Carlton. It has 1.4 million annual visitors, accounting for half of all cinema visits in the Irish capital.
Revenues at the largest cinema complex in the State, Cineworld on Parnell Street in Dublin, slipped by 1.5 per cent last year to just over €12.4 million.

The 17-screen multiplex moved back into the black, however, with a small after- tax profit of €50,000, after it shaved €1 million from its administrative costs.

The cinema maintained staff levels at about 116 for the year. Most of the savings came from a near €300,000 cut in its rent and also favourable exchange rate movements: Cineworld is owned by a UK-listed company.  LINK
Event Cinema
USA (NY) – Cinemas are starting to worry that the contract negotiations between the Metropolitan Opera and the 16 unions might not be resolved by federal negotiators in time for the season's start on 11 October.
"We remain optimistic that differences will be resolved," says John Rubey, CEO of Fathom Events, the go-between for the Met and theater owners in the U.S. Adds one executive with a major theater chain, "It will leave a huge hole if there is a lockout."

The Met: Live in HD was the brainchild of Met GM Peter Gelb as a way to make opera more accessible to the masses. Last season, 10 operas were transmitted via satellite into at least 2,000 theaters in 66 countries, including more than 800 U.S. theaters. Box office hit $60 million worldwide (average ticket prices were $23 last season), with theater owners splitting sales 50-50 with the Met (insiders say the split is more advantageous to the Met in North America) and Fathom taking a small percentage as well.  LINK
Concessions/F&B
Luxembourg – It looks like it is 'last orders' for five restaurants in the Utopolis cinema in Luxembourg.
Five restaurants at Utopolis cinema in Kirchberg are facing closure later this month, as Utopia S.A. has refused to extend their leases, according to information obtained by Radio 100,7.

Reportedly, Utopia S.A. is planning an extensive refurbishment of the multiplex in Kirchberg. This could be the end of Coyote Café, Tiebreak, Restaurant Meneghino, Q-45 and Club 5.

Legal proceedings against Utopia S.A. have begun, after one of the restaurant owners decided to sue. A verdict is not expected until October.  LINK
Health & Safety
UK – No jokes about Smell-O-Rama please.
Hundreds have been evacuated from Cambridge Cineword and Tenpin Bowling alley this evening after an unidentified odour made people feel sick.

An unnatural smell of gas had led to the evacuation of the busy Cambridge Leisure Park on Clifton Way.

The bowling alley was evacuated just after 5.30pm after people begun to feel ill from the odour.  LINK
Advertising

Norway – Arts Alliance challenges Unique Digital with its digital advertising solution in the latter's home territory.
Arts Alliance Media (AAM), leader in digital cinema software, is to supply Norway's Media Direct Norge (MDN) with AdFuser software to manage and automate MDN's entire cinema advertising workflow. MDN is one of the pioneers of cinema advertising in the Norwegian market and covers over 200 screens in the region, all of which will be powered by AdFuser following a competitive tender by MDN for advertising solutions.

AdFuser is Arts Alliance Media's revolutionary software to power advertising on cinema screens and lobby display screens, using sophisticated targeting rules to aim campaigns at specific demographics and enabling exhibitors to increase revenues without increasing costs through harnessing the power of digital cinema technology.  LINK
Pop-up Cinema
UK – We break our (admittedly lax) embargo on outdoor screening news, as this one must be the most central screening venue that London has ever seen. And it involves Picturehouse cinemas.
Summer nights of classic films at John Lewis Oxford Street's unique roof garden.

As part of John Lewis's 150th anniversary celebrations, Picturehouse brings you four weekends of film screenings set against the London skyline in John Lewis Oxford Street's recently transformed roof garden.

Get into the spirit of summer with beautifully Swedish Rekorderlig cider.

Relax and enjoy these specially chosen cinema classics in the glorious setting of this unique central London space, a mix of traditional and contemporary garden design.  LINK
Cinema Opening/Closings
UK (Wales) – More political unease about the proposed Odeon cinema in Bargoed.
The Labour Party has dismissed claims they are split as "wishful thinking", after a councillor said the development of a new cinema in Bargoed would be "politically and morally unacceptable".

The comments were made in an email written to Labour councillors by Labour councillor Roy Saralis, raising concerns that budget cuts would "probably lead to compulsory redundancies and have devastating effects on services".

In the email, leaked to Caerphilly Observer, Cllr Saralis said: "If this development takes place we will be seen as an authority that gives financial support to a multinational company with one hand and handing out redundancy notices with the other."  LINK
UK – Another fight, this one over the Whitladies Picture House in Bristol, rumbles on.
The chairman of cinema group Everyman has made a personal plea for a legal challenge to be dropped over plans to convert the Whiteladies Picture House into a cinema and flats.

Paul Wise, from Everyman Media Group, has written an open letter to David Fells – the man who had worked for four years to develop his own plans to convert the derelict building into an arts centre for Bristol.

Bristol24-7 revealed last month that Mr Fells wanted to make an application for a judicial review into a Bristol City Council decision to approve plans for a new cinema and apartments.  LINK
UK – Grantham's multiplex is Go.
A six-screen £5 million multiplex cinema and multi-cuisine food court took a step nearer to coming to Grantham following a decision by councillors.

South Kesteven District Council's cabinet have agreed to recommend to Full Council to give £4.9million to the scheme from a £6.1 million pot of development money for town centre regeneration projects.

National restaurant chains have expressed strong interest in the scheme which will cover two floors – catering for demand and giving better use of the building.  LINK
Finally
Happy 10th re-anniversary to Birmingham's Electric.
A Birmingham cinema owner has been joined by hundreds of film fans in paying tribute to the man who convinced him to write a new act for the once run-down venue.

More than 700 film fans have shown their support for the moving tribute made by current owner Tow Lawes to the man who convinced him to take over The Electric a decade ago.

Although it is now the oldest working cinema in the UK things could have been very different had the city's very own 'Mr Cinema', John Brockington, not convinced Mr Lawes to revive its then flagging fortunes.

Once better known for showing adult films, the near-derelict building closed its doors after a showing of Kill Bill in 2003 – six years short of its 100th birthday.  LINK

Latest posts by Patrick von Sychowski
(see all)