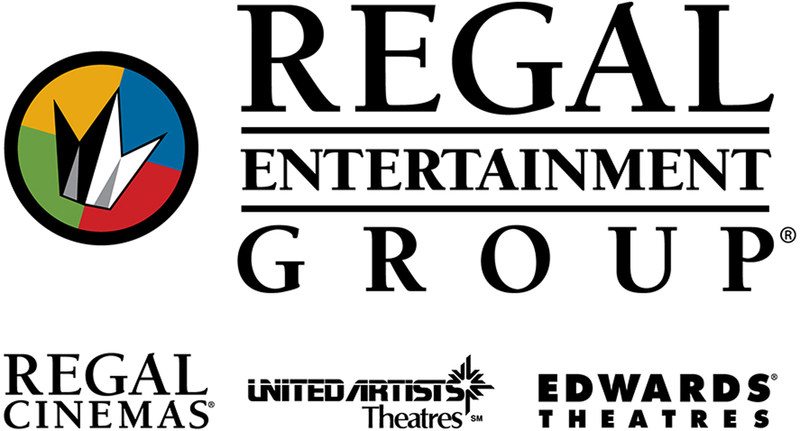 Regal Entertainment Group, a leading motion picture exhibitor owning and operating one of the largest theatre circuits in the United States, has been recognized by Great Place to Work and FORTUNE as one of the 2017 Best Workplaces for Diversity. This prestigious recognition is determined by more than 440,000 employee surveys from thousands of organizations in various industries, and applauds corporate practices and opportunities including professional development, innovation, leadership confidence and consistent treatment among employees of different backgrounds. Great Place to Work, a research and consulting firm, evaluated more than 50 elements of team members' experience on the job, and recognized a few top-ranking organizations. Based on its outstanding performance, Regal was selected as one of Fortune's Top 100 Great Places to Work for Diversity.
"We are honored to be recognized by these prestigious organizations, and are proud of our fantastic team at Regal," said Randy Smith, Chief Administrative Officer and Counsel at Regal Entertainment Group. "Regal works hard to ensure equal opportunity throughout the organization, and to facilitate important conversations about inclusiveness in the workplace. Everyone brings something different to the table, and we will continue to foster a company culture of inclusion moving forward."
The Best Workplaces for Diversity stand out for their consistent leadership and the meaningful ways that all employees contribute to their organizations. Tenure for women and people of color was higher at the leading employers than at their peers.
"The Best Workplaces for Diversity have achieved something beyond basic fairness. They find ways to connect with each and every employee, listening to their challenges and building on their talents," said Michael Bush, CEO of Great Place to Work.
The Best Workplaces for Diversity is one of a series of rankings by Great Place to Work and FORTUNE based on employee feedback from Great Place to Work-Certified™ organizations. Regal has also received the Great Place to Work® certification for employee satisfaction three years in a row.
About Regal Entertainment Group:
Regal Entertainment Group (NYSE: RGC) operates one of the largest and most geographically diverse theatre circuits in the United States, consisting of 7,315 screens in 561 theatres in 43 states along with Guam, Saipan, American Samoa and the District of Columbia as of September 30, 2017. The Company operates theatres in 48 of the top 50 U.S. designated market areas. We believe that the size, reach and quality of the Company's theatre circuit not only provide its patrons with a convenient and enjoyable movie-going experience, but is also an exceptional platform to realize economies of scale in theatre operations. Additional information is available on the Company's website at www.REGmovies.com.
About the Best Workplaces for Diversity
Great Place to Work based its ranking on a data-driven methodology applied to anonymous Trust Index™ survey responses from 442,624 employees at Great Place to Work-Certified organizations. To learn more about Great Place to Work Certification and recognition on Best Workplaces lists published with FORTUNE, visit Greatplacetowork.com.
Media Contact:          
Richard M. Grover
Vice President of Marketing & Communications
Regal Entertainment Group
richard.grover@REGmovies.com
865-925-9539