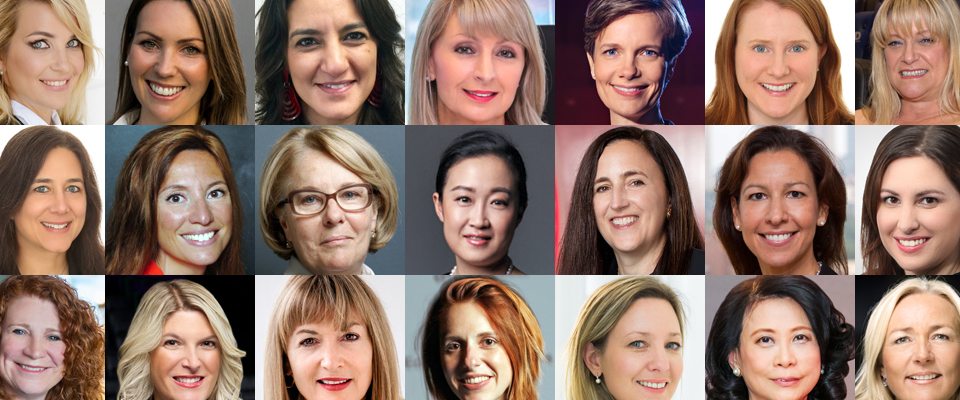 In its third year of the top women in global cinema list we have tried to widen both the pool of those we consider for this recognition, as well as the committee that arrived at these names. We are aware that with the #MeToo, Time's Up and 50-50 by 2020 campaigns there is a more intense focus than ever at the role and treatment of women in the media industry. We have seen some genuine change in the cinema business, but still more needs to be done.
As outlined by our Committee Chair Dana Moutis in her article yesterday, arriving at the final list was no easy task and we realise that there are several talented women who didn't make the list this year. There are ones we may have overlooked and some asked their name not to be included. That said, we were at the same time encouraged by women who nominated themselves! This is a business driven by female consumers! That's why female voices need to be heard more.
It also speaks to the power of China that Dadi Cinema's General Manager Yu Xin (Donna Yu) is our top pick for the second year on a row. She continues to exemplify the management style that doesn't just make her a leading female manager but a leading global cinema manager. Our other Top 10 stand-outs risers are Cinepax's new CEO Mariam El Bacha, UNIC's CEO Laura Houlgatte and MoviePass' Bernadette McCabe, while we are happy to also shine a spotlight on Ones to Watch.
You can look forward to more in-depth profiles of many of these female leaders together with our partner Film Journal International later this year. Thank you for all the nominations and continued promotion of talented women to senior positions. Ultimately this list does not just celebrate the women on it but every amazing woman who works in the cinema industry and who makes a difference.
1. Yu Xin (Donna Yu) – General Manager, Dadi (China)
While its larger rival Wanda experienced significant turbulence last year, China's second largest exhibitor continued its steady growth, guided by the calm strategic principles of its visionary General Manager Yu Xin (Donna Yu). 2017 saw the integration of the OSGH's cinema operation in Mainland China with its 73 multiplexes acquired for USD $492 million . "With Orange Sky Golden Harvest's cinemas mainly covering first and second tier cities, and Dadi Cinema mainly covering second and third-tier cities, this arrangement is very complementary,"  Yu Xin observed with typical understatement. Today Dadi is present in over 180 cities across China. Following the strategic investments from Alibaba Pictures and Huayi oos Dadi is now also vertically integrated and partnered with the most significant media companies in China. The past year saw the launch of live concerts and events in Dadi cinemas as part of the 'Movie+' strategy of expanding the appeal and offerings of cinemas, with over 100 events planned for this year. Meanwhile 2018 will be the year that Dadi completes the transition to laser projection for all of its cinemas. 'Dadi' means 'earth' in Chinese and Yu has proven a leader with her feet firmly planted on the ground, but with a vision that stretches to the heavens, thus exemplifying the best in a global cinema manager. For this reason Yu Xin is Celluloid Junkie's top pick for the top woman in global cinema for the second year in a row.
---
2. Elizabeth Frank – EVP of Worldwide Programming and Chief Content Officer, AMC Theatres (USA)
These days if you're distributing a movie anywhere in the United States or Europe, there's a good chance you'll have to deal with Elizabeth Frank or members of her team at AMC Theatres. That team recently expanded with the acquisition of Odeon & UCI Cinemas and Nordic Cinema Group in Europe, not to mention Carmike in the U.S. As the Executive Vice President of Worldwide Programming and Chief Content Officer, Frank works from AMC's corporate headquarters in Kansas City to oversee film buying groups in Los Angeles, London and Stockholm. Her department is responsible for not only booking but also scheduling and promoting content throughout the company's 1,000 theatres, which comprise 11,000 screens throughout the U.S. and 14 European territories. She is AMC's primary representative to movie studios and distributors and has worked diligently to expand the company's programming promotions capabilities, including in-theatre marketing. Frank has also been able to utilize the AMC Stubs loyalty program to better target digital marketing.  In fact, this past year Frank was instrumental in creating dedicated pricing capabilities at AMC derived from big data analytics which helped pinpoint opportunities to increase box office and concession revenue through flexible pricing. Aside from her role at AMC, Frank sits on the board of Fathom Events and AmeriCares, global health nonprofit.
---
3. Martine Odillard – President, Les Cinémas Gaumont Pathé (France)
2017 was a banner year for Les Cinémas Gaumont Pathé, the largest exhibitor in Europe's largest cinema territory, led by its softly spoken and highly strategic President, Martine Odillard. The group has made considerable progress under Odillard's leadership: Gaumont Pathé signed an agreement with Dolby to roll out 10 Dolby Cinemas in France and the Netherlands. The exhibitor also signed an agreement with Imax to launch six of the large format screens across the same territories. Gaumont Pathé and EclairGame Cinemas launched CinéSessions in late 2017. Finally it announced in December that it would roll out 4DX to 40 European locations by 2020. "Les Cinemas Gaumont Path pairs the continuous modernization of its movie theaters with the never-ending pursuit of innovation," according to the company and Odillard spearheads this "quest for constant refinement." Most significantly it was announced that Pathé will buy Gaumont's stake in the exhibition operation for 380 million euros, giving Pathé complete control over the future direction of the company. Signalling its growing ambition, Gaumont Pathé will open its first multiplex in Tunisia later this year.
---
4. Debbie Stanford-Kristiansen – Chief Executive Officer, Novo Cinemas (U.A.E.)
Debbie Stanford-Kristiansen continues to prove that being a woman and foreigner is no bar to being a major business leader in the Gulf Region. In the past year Novo opened a 12-screen cinema at IMG Worlds of Adventure, including one Imax and three seven-star VIP screens, with further multiplexes scheduled for Wafi and Oasis malls, as well as several multiplex refurbishments. "Watching movies is very experiential now," says Stanford-Kristiansen. "There is a focus on technology and luxury and audiences have become critics in their own right." Inevitably not all Novo ventures pan out – because the only way to never fail is to never try – with Novo Picture's first (and so far only) foray into film financing with "Valerian and the City of a Thousand Planets" not being the hoped-for blockbuster. Perhaps Novo has even reached 'peak cinema innovation' with its latest offerings being frozen popcorn and "the world's largest human maze" record attempt, to tie in with the launch of the last "Maze Runner" film. Stanford-Kristiansen's biggest test will be whether Novo can overcome geopolitical issues to enter the newly opened Saudi Arabian market.
---
5. Mariam El Bacha – Chief Executive Officer, Cinepax (Pakistan)
Mariam El Bacha went in the past year from being Director of Operations at Malaysia's MBO cinemas to being CEO of Cinepax in Pakistan. Few individuals – male or female – could be better prepared to bring modern cinemas back to the country where cinemas have been largely wiped out by piracy, terrorism and fundamentalism in the last two decades. Having worked for major cinema chains across four continents – South America, Europe, Australia and South-East Asia.
Cinepax currently has 11 cinemas across eight cities, but with an ambitious expansion plan of 150 screens by 2020, as Pakistan tries to reinvigorate its domestic film industry that has wilted in the shadow of its giant neighbour India/Bollywood. The company is also launching innovations such as Platinum, Gold, Silver, 4DX, Dolby Atmos and CMAXX formats. Bacha is a frequent and inspiring speaker at international events, including CineAsia and Norway's Film&Kino in the past year.
---
6. Corinne Thibaut – International Director of Cinema & Leisure – The Coca-Cola Company (Belgium)
6. Lourdes "Lou" Grill – Vice President Strategic Partnership Marketing – The Coca-Cola Company (USA)
The Coca-Cola Company is much more than just the provider of cinemas' favourite beverage. Led by several talented women around the globe, Coke is the cinema industry's invaluable partner, supporting exhibition through a variety of initiatives that range from eSports sponsorship to research into the cinema habits of Millennials. As International Director, Cinema & Leisure Thibaut has been a tireless champion of improved retail and customer experience, not least in her work with UNIC and CineEurope. Grill has led the development of Coke's global cinema channel strategy and value approach and is currently responsible for global cinema channel business development, as well as the Cinemark account. Grill is also on the boards of both United Way and Girls Incorporated of Greater Atlanta.
---
7. Veronica Lindholm – Managing Director, Odeon Cinemas Group (Finland & Baltics)
As the head of the northern-most corner of the global Wanda/AMC empire, Lindholm helped transition the Finnkino and Forum family of cinemas into the Odeon Group in the past year. Finland had a stellar cinema year in 2017 with "Unknown Soldier" breaking every imaginable record. This helped smooth over a ticket price increase to help pay for Finnkino's investments in new service and movie theater concepts, including the refurbishment and re-opening of Finland's oldest movie theater Maxim this February.
Lindholm is also on the board of Palta, the representative association for service sector businesses and organizations in Finland.
---
8. Laura Houlgatte – Chief Executive Officer, UNIC (Belgium)
Laura Houlgatte's appointment as CEO of European cinema trade body UNIC to replace Jan Runge (full disclosure, Runge was one of this year's nomination and selection committee members) was by all accounts a unanimous UNIC board decision. As UNIC's EU Affairs Executive she had proved herself adept at navigating the intricate politics of the European Commission in Brussels.
Houlgatte has hit the ground running since taking over UNIC, juggling responsibilities such as the Women's Cinema Leadership Scheme, CineEurope, the Global Cinema Federation, the UNIC Brussels conference and the UNIC Retail Group, to mention just a few. She has won over the industry with her intelligence and charm and leads a young and energetic office of colleagues with a strong sense of mission and purpose.
---
9. Anna Marsh – Executive Vice President of International Distribution, StudioCanal (France)
StudioCanal is arguably Europe's leading studio to match Hollywood and distributes more than 50 films per year, with hits such as "Paddington 2" and classics such as "The Graduate" and "Terminator 2: Judgement Day". Responsible for international distribution Anna Marsh stepped into the large shoes of Rodolphe Buet a year ago, but has quickly made the role her own.
Having studied at Otago University (New Zealand) and HEC (Paris), Marsh joined the International Sales department of Tele Images International (Marathon Group) in 2002 before becoming International Sales Manager at TF1 International. She was hired by StudioCanal in 2008 and has been rising rapidly ever since.
---
10. Bernadette McCabe – Sr. Vice President of Exhibitor Relations and Business Strategy – MoviePass (USA)
Last November Bernadette McCabe took up the role of SVP of Exhibitor Relations and Business Strategy at MoviePass, which made headlines when it lowered its movie theatre subscription price to an unbelievable USD $9.99 per month and was taking on subscribers at a staggering rate. McCabe is now in charge of working directly with cinema operators throughout the U.S. in an effort to help MoviePass scale in size and find new revenue opportunities. She first entered the cinema industry in 2005 when she joined Screenvision Media, ultimately landing in the position of SVP of Business Strategy. There she was responsible for overseeing the Screenvision's 170 exhibition partners, accounting for marketing and event cinema content on over 14,500 screens. McCabe is presently a member of the New York Women in Film and Television and has previously served on the advisory committee of the Event Cinema Association.
---
11. Dertje Meijer – Chief Executive Officer – Pathe (The Netherlands)
Dertje Meijer made an unforgettable first impression on the European exhibition community when she faced down Kinepolis CEO Eddy Duquenne about the hiring and promotion of women in cinemas on stage at CineEurope last year. Having joined the industry just over a year ago (she was previously CEO of the Port of Amsterdam) she has been quick to make her mark as Pathe and Holland had one of its best ever cinema years, with admissions up 7%.
Meijer has been pushing the refurbishment of older multiplexes, with re-opened ones like De Kuip in Rotterdam posting record numbers. Pathe has also been acquiring three new cinemas and investing in new technologies (Imax, Dolby Cinema and 4DX) and improved retail offerings. Together with Martine Odillard she makes a formidable double act of female industry leadership in European cinema.
---
12. Carol Welch – Managing Director – Odeon (UK & Ireland)
Carol Welch joined the Odeon executive committee just as it was restructured to be a subsidiary of AMC as well as a pan-European operation that included Odeon, UCI and Nordic Cinema Group. She has overseen the re-furbishment and re-opening of seven Odeon Luxe cinemas (four with iSense Screens) and launch of the Oscar's Bar (named after Odeon's founder) that have outpaced even AMC in their spending uptick.
Welch has used her experience heading Costa's coffee chain to improve Odeon's retail offering, as well as rolling out a new Corporate Responsibility strategy, the ACE brand standards programme, the Bright Lights Apprenticeship scheme and several other initiatives. Carol is also on the board of women's online education course and networking club A League Of Her Own.
---
13. Koh Mei Lee – Chief Executive Officer, Golden Screen Cinemas (Malaysia)
Cinema going is a favourite activity of Malaysians and Golden Screen Cinemas is the country's favourite brand of cinemas, as proven by the record fourth consecutive Gold Award in the Entertainment category at the recent prestigious Putra Brand Awards 2017. Koh Mei Lee cut the ribbon to the 10-screen multiplex in Melawati Mall in August and Johor's biggest multiplex this past January, with GSC Paradigm JB boasting a total of 16 screens with more than 2,000 seats. GSC also signed a strategic partnership with CJ 4DPlex for 4DX deployment.
Lee is also expanding GSC internationally with cinema openings in Vietnam and Cambodia, as well as eyeing Myanmar and Laos.
---
14. Jill Jones – EVP International Marketing & Distribution, Mister Smith Entertainment (UK)
Mister Smith Entertainment has been carving out a position as an independent distributor of leading films with top talent and mainstream appeal. Led by Jill Jones the company has been responsible for films such as "The girl on the Train" Spielberg's "B.F.G." and the recently announced "Elephant Queen".
Previously Jones was EVP International Marketing and Publicity at Lionsgate/Summit Entertainment where, in addition to the international releases of the "Twilight" series, she oversaw the international launch of films including "The Impossible" and "The Trea of Life". Jones is a member of AMPAS.
---
15. Laura Abele – Executive Director of International Marketing, 20th Century Fox (USA)
15. Susan Cotliar – Vice President of In Theatre Marketing, 20th Century Fox (USA)
15. Adriana Trautman – Vice President of Marketing for Latin America, 20th Century Fox (USA)
Coming off the company's best ever award season, with six Oscar wins for "The Shape of Water" and "Three Billboards Outside Ebbing, Missouri", including Best Film, Best Director and two acting awards, 20th Century Fox's marketing team deserve major recognition for the role they played in this success. Working tirelessly to promote both smaller Fox Searchlight films and big blockbusters, the Fox trio of Trautman, Cotliar and Abele are living proof that original films can be nurtured to become hits that even surprise the industry, as was the case with Fox's "The Greatest Showman". We hope that the collective talent of this trio is recognised and preserved in the future.
---
16. Chow (Fiona) Sau Fong – Chief Executive Officer, Orange Sky Golden Harvest (Hong Kong)
2017 was perhaps the most important year in the recent history of OSGH. The company did a deal with Dadi Cinemas to sell its struggling Mainland China cinema operation (76 multiplexes with 531 screens) for USD $492 million – more than the market cap of the whole of OSGH. It used the proceeds to buy out Village from its Singapore Golden Village JV and focuses on its cinema operations there in Hong Kong SAR and Taiwan. It was a smart strategic move by Chow that should secure the future operation of OSGH.
---
17. Olga Zinyakova – President, KARO Cinema Chain (Russia)
In the dynamic and growing Russian cinema market – now Europe's largest by admissions – Karo has been pioneering the 'new generation cinema' concept. Olga Zinyakova and her team have pushed self-service ticketing, online F&B sales, U-choose cinema bars, the 'Black hall' VIP auditoriums as well as operating two of Russia's largest megaplexes.
Having moved from advertising and marketing to CEO of Karo in 2017, she is the deserving recipient of the "International Exhibitor of the Year Award" 2018 at CineEurope this summer.
---
18. Michelle Walsh – Chief Operating Officer, Majid Al Futtaim Cinemas (U.A.E.)
Michelle Walsh has worked with Vox for over eights years and as COO she has a broad remit of responsibilities that includes IT, Technical, Food & Beverage, Operations & Marketing Departments and no doubt more. In her spare time she recently completed an executive training program on Brand Creation & Rejuvenation at the Kellogg School of Business (Chicago).
Vox will be one of the first operators to open cinemas in Saudi Arabia this month and Walsh will no doubt be playing a leading role in spearheading this push into this last major untapped cinema territory.
---
19. Helen Moss –  Senior Vice President of International Distribution, Paramount Pictures (USA)
Helen Moss joined Paramount in 2008 as VP of International Theatrical Film Planning based in London. In 2012 the International head office was relocated LA and Helen played a key role is the successful transition of the business. She assumed her current role in 2014.
While Paramount is going through a dry spell at the box office, it is not for the lack of energy, enthusiasm and dedication that Moss and her team bring to the task, with anticipation high for the upcoming "Mission: Impossible – Fallout", "Overlord" and several other titles.
---
20. Jane Hastings – Chief Executive Officer, Event Hospitality and Entertainment (Australia & New Zealand)
Jane Hastings has been less than a year in her role as CEO and MD of Event Cinemas' parent company, but declared at the outset that "everything [is] under review" and "new opportunities" are key to growth.
Hastings is also responsible for Event's property portfolio, which includes hotels, commercial and retail. She was previously COO and before that GM of Event Cinemas. She has also held roles as Chief Executive Officer of NZME as well as GM of SkyCity Entertainment Group in a career that spans over 20 years and work in Singapore, Hong Kong and Japan.
---
21. Julie Borchard-Young – Co-Owner, BY Experience (USA)
Co-founded by Julie and Robert Borchard-Young in 2003, BY Experience is a formidable global force in the distribution of live events and alternative content to cinema screens. Over 250 unique events have been transmitted to over 3,000 cinemas and performing arts centers in 75+ countries in the last 15 years. This includes prestigious productions from famous brands such as The Met, NT Live, the Bolshoi Ballet, TED and several others.
A UCLA graduate, Borchard-Young was previously SVP International Marketing for Sony Music Entertainment for over 11 years.
---
22. Katy Loria – Chief Revenue Officer, Screenvision Media (USA)
22. Darryl Schaffer – EVP, Operations & Exhibitor Relations, Screenvision Media (USA)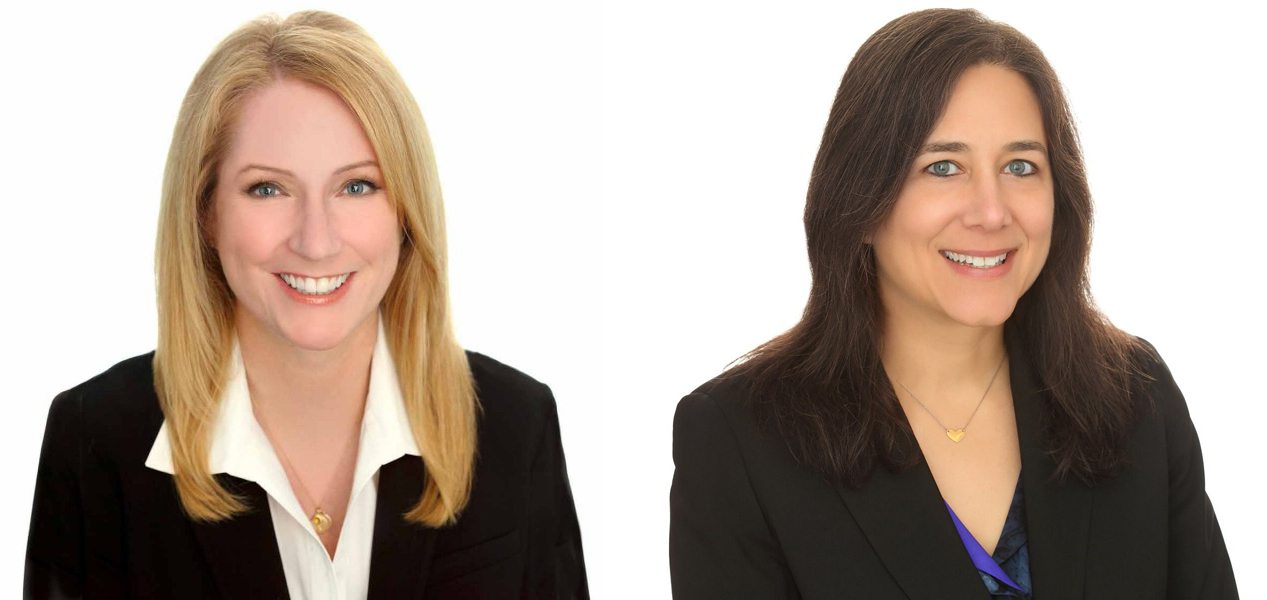 Darryl Schaffer and Katy Loria are driving cinema's premium video strategy with major partners such as AMC (formerly Carmike), Marcus, Harkins, Malco and several other leading exhibitors totaling 150 cinema chains and 14,950 screens. Schaffer has also been driving Screenvision's successful event cinema division, while Loria has seen a significant focus on both national and local advertising sales. Schaffer serves as the Chair of Screenvision Media's Exhibitor Advisory Panel and was inducted in the ShowEast Hall of Fame, Class of 2017. Loria holds board positions on the Cinema Advertising Council, the Video Advertising Bureau as well as non-profit The Picture House cinema in her home town in Pelham, NY.
---
23. Dr. Edna Epelbaum – Chief Executive Officer, Cinevital (Switzerland)
Edna Epelbaum has cinema in her blood, which must be a prerequisite for juggling as many responsibilities in this field as she does. As well as being third-generation CEO of her family's cinema business across five cities, she is also head of the Swiss French Film Festival, President of the Swiss Cinema Federation (where she helped launch National Cinema Day) and also on the Board of Directors of UNIC.
Even with all these responsibilities she is generous with her time and a pleasure to have dealings with according to her colleagues.
---
24. Amy Wood – Executive Vice President of International Distribution, Lionsgate (USA)
Under Amy Wood's tenure as Lionsgate's Executive Vice President of International Distribution the studio has earned over USD $10 billion at the global box office for franchises such as "The Hunger Games", "The Twilight Saga", "John Wick", and "Now You See Me", as well as last year's breakout hit "Wonder" and six-times Oscar winner "La La Land".
With almost 30 years experience, she worked for Pacific Theatres where she helped launch the Arclight Brand, prior to joining Summitt and then Lionsgate.
---
25. Kymberli Frueh – Vice President of Programming, Fathom Events (USA)
There are few executives who know alternative content and/or event cinema as well as Kymberli Frueh. For the past 13 years Frueh has worked for Fathom Events in content programming in one form or another, helping the company grow from a couple million dollars in revenue to one that earns USD $75 million per year. In 2017 alone, 26 of Fathom's 150 plus events earned more than USD $1 million; more than double the previous year's number. In her role as Vice President of Programming Frueh heads up content acquisitions, managing content partnerships and program development, among other responsibilities. She successfully guided Fathom toward a strategy that puts content into verticals such as music, sports, faith and arts. Today, Fathom can beam the events Frueh programs into 2,200 screens around the world.
---
26. Valerie Shortall – Vice President of International Marketing, Cinemark (USA)
This September Valerie Shortall will celebrate her 20th anniversary with Cinemark. She was first hired on at Cinemark as the Director of Marketing on the domestic side of the company. During her the ten years she served in the position Shortall increased the visibility of Cinemark in the marketplace through promotions, events and partnerships. She was instrumental in helping rebrand Century Theatres after Cinemark acquired the circuit. In 2008 Shortall moved over to the international side of the company where she is now the Vice President of International Marketing, in charge of brand strategy, loyalty programs, consumer analytics and digital media for the chains 1,398 screens in 194 theatres throughout 15 countries in Latin America.
---
27. Jannicke Haugen – Chief Executive Officer – Nordisk Film (Norway)
2017 was a significant year for both Jannicke Haugen and Nordisk Norway. There was the re-opening of the legendary 888-seat Colosseum cinema in Oslo after extensive refurbishment and installation of a dazzling dome display, Barco laser projection and AuroMax. It also saw its 4DX installation in Ringen (the first ever in Scandinavia) having the second-highest average takings anywhere in the world.
Even with rival Odeon opening in Oslo, Haugen isn't daunted with a new multiplex opening this year in Bergen, as well as expansions in Denmark and Sweden.
---
28. Esther Baruh – Director of Government Relations, National Association of Theatre Owners (USA)
28. Jackie Brenneman – Counsel and Director of Industry Relations at National Association of Theatre Owners (USA)
28. Kathy Conroy – VP and Chief Operating Officer at National Association of Theatre Owners (USA)
Cinema trade body NATO believes in diversity being strength and shows it with the mix of its team. VP and COO Kathy Conroy handles everything from finance, operations and coordinates the work of NATO's Boards, Committees and Task Forces. Esther Baruh handles federal government relations at NATO, public policy strategy and promotes the membership's participation in the advocacy process. Jackie Brenneman has a big plate of responsibilities, including movie theft, technology, ratings appeals board, social media, education and more. In fact, as NATO's counsel she also acts as General Counsel for the Global Cinema Federation. While NATO head John Fithian and Vice President & Chief Communications Officer Patrick Corcoran might be seen more on stage and in print, it is these and other women at the organization that help ensure it is a trade body that punches way above its weight.
---
29. Ann Stadler – Chief Marketing Officer, Marcus Theatres (USA)
Ann Stadler is described as a "transformational leader", with a background in advertising agencies and Marquette University.
Joining Marcus in 2014 in the newly created role of VP and Chief Marketing Officer, Stadler oversaw the launch of Marcus' loyalty programme and the integration of Wehrenberg's cinema circuit. She is deeply engaged in charitable, community and advocacy work for women and girls, including United Way, Will Roger's Foundation, Variety and TEMPO.
---
30. Christine Fenby – Marketing Director, Vista Group (New Zealand)
It is hard to do justice to the wide ranging nature of Vista's global empire, both in terms of companies, countries, clients and coverage of the world's leading cinema software company. Driving of the global presence of the Vista Group brand, Christine Fenby is the public face of Vista, Veezi, Movio, MovieTeam, Numero, Maccs, Cinema Intelligence, Powster and Flicks across seven headquarters, nine regional partners in 80+ countries, all from Auckland, New Zealand (though at heart a self-confessed South Islander "every time"). Rather than focus solely on cinema or only on distribution, Fenby is responsible for making sure the entire industry is aware of Vista's wide rage of complementary products which overlap between production, distribution, exhibition and even cinema patrons.  Fenby is praised for her drive, passion and for being guardian of the Vista Group brand.
---
31. Vilma Benitez – Chief Executive Officer, Bardan International (USA)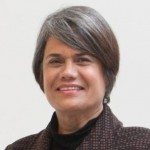 Bardan International continues to be one of the leading cinema service providers in the world under the stewardship of Vilma Benitez.  As the company's CEO for the past 11 years the company she helped Bardan grow its marketshare throughout Latin America and the Caribbean.  The company also provides solutions and technology to cinema operators in the southeastern U.S. and is expanding its customer base to include the rest of North America.  Benitez kept Bardan busy as one of the dealers working with Virtual Print Fee programs in South America and installed the first RGB laser illuminated projector in Latin America.  Currently Bardan operates a 24/7 network operations center monitoring over 4,200 cinema devices throughout the Americas.
---
32. Nora Dashwood – Chief Operating Officer ArcLight Cinemas and Pacific Theatres (USA)
After spending 20 years working her way up the corporate ladder at AMC Theatres, Nora Dashwood has spent the last 18 as the COO of not one, but two circuits; ArcLight Cinemas and Pacific Theatres. She has been instrumental in growing ArcLight and helping the 141 screen, 10-theatre chain maintain a brand awareness as some of the best venues in the U.S. to see a movie. Combined with the 96 screens in six theatres that Pacific operates throughout Los Angeles, Dashwood oversees some of the highest grossing cinemas in the nation. What's more, she does it in the movie capital of the world with picky film buffs who don't mind paying a premium to see movies in the environment Dashwood has helped foster at ArcLight.
---
33. Sherry Yard – Chief Operating Officer, iPic Entertainment (USA)
There are few executives working in the cinema business today (or in any age) that also happen to be James Beard award winning chefs. In fact, there's just one and her name is Sherry Yard. She arrived at iPic Entertainment after conquering the culinary world, including a "brief" 19-year stint at Wolfgang Puck's famed Beverly Hills restaurant, Spago. Upon joining iPic in 2014 to oversee the culinary program at the company's theatres, she immediately made waves with menu items designed especially for eating in the dark. She worked her way up to the COO role at iPic's restaurant division, the Tuck Hospitality Group, in charge of the independent restaurants in 9 of the of the company's 16 cinema locations. In October of last year, Yard was promoted once again to COO of the entire company responsible for all theatre and restaurant operations. She can now be seen in iPic's monthly 20-minute preshow, crafting new in-theatre menu with renown chefs. If all of that isn't enough to make the rest of us feel like under achievers, Yard helps raise funds for such venerable organizations as the Special Olympics and the American Cancer Society.
---
34. Stephanie Mills – General Manager of Marketing and Studio Relations, Hoyts (Australia)
Stephanie Mills has been a driving force in redefining Australia's second largest exhibitor's relations with Hollywood studios in the past year. In addition she launched an industry first loyalty partnership with Quantas, the country's leading airline and loyalty program. Hoyts continues to focus on the customer quality experience, with recliners in 66% of Hoyts' locations.
"Cinema sits within a very mature market and the ability to truly differentiate the cinema-going experience provides us with a great opportunity," Mills says.
---
35. Bobbie Bagby Ford – Executive Vice President, B&B Theatres (USA)
If Bobbie Bagby Ford wasn't born to work in the exhibition business, she most certainly was born into it. More specifically, Bagby Ford was born into B&B Theatres, the Kansas City based cinema chain her great grandfather founded in 1924 and for which she is now the Executive Vice President. However, Bagby Ford is not resting on familial laurels, for she is charged with overseeing the team that handles marketing of the seventh largest theatre chain in the U.S., its loyalty program, special events, social media and more. She works out of Los Angeles which allows her to interface directly with the major studios on a frequent basis. Bagby Ford is commonly seen as an influencer when it comes to using emerging trends or the latest technology to help grow the revenue of B&B Theatres which currently operates 391 screens in 49 locations across seven states.
---
36. Fatima Djoumer – International Relations and Events, Europa Cinemas (France)
Fatima Djoumer continues to be the heart of Europea Cinemas, now in her third decade at the European arthouse cinema organisation, which represents over 2,800 screens in 43 territories.
Achievements in the past year include the Europa Cinema Awards 2017 in Bucharest, the Lux Prize simultaneous screening in 10 countries, the Sarajevo lab one-day event, the Bologna Lab "Building Inclusion & Reaching Out New Audiences" and the upcoming five-day Sofia Lab 2018, "Making the Most of Your Resources".
---
37. Sandie Caffelle – Sales & Marketing Manager, Jack Roe (UK)
Few cinema vendors elicit such strong praise from colleagues and clients alike as Sandie Caffelle, a testament to her work and contributions to the cinema business for over 25 years. Caffelle has been instrumental in the transition from 35mm-based to new IT services for Jack Roe and always willing to go the extra mile, say those we spoke to.
"She has friends in every part of the world and…is gracious, and knowledgeable, and unfailingly charming," was just one of the motivations of the numerous nominations that we received for her. Caffelle is a true industry legend.
---
38. Ingrid Jahra – Chief Executive Officer, CinemaOne (Trinidad and Tobago)
Ingrid Jahra has been CEO of CinemaOne for just over a year, but has a deep grounding in the cinema industry. She was previously CEO of Giant Screen Entertainment Ltd. and was instrumental in the opening of one of the first Imax screens in the Carribean, when the Digicell Imax opened in 2011.
Jahra has been pushing for new technologies and experiences such as 4DX, as well as demonstrating skills in buildoing industry partnerships and sponsorships for cinemas.
---
39. Karina Agadzhanova – Chief Executive Officer, Cinema Star (Russia & Armenia)
In the past year Karina Agadzhanova celebrated her fifth year as CEO of Cinema Star, an exhibitor with 28 multiplex cinemas with 148 screens across Russia and Armenia.
Cinema Star has pioneered innovation such as its "Play Lab" entertainment zones for kids in five multiplexes, Moscow's #1 'Oceanarium', as well as technologies such as Dolby Atmos and D-Box. She has been central to realising the chains slogan "Emotions of all genres" and pushing for continiously enhancing the customer experience.
---
40. Clara Cheo – Chief Executive Officer, Golden Village (Singapore)
Golden Village became the first exhibitor in Singapore's to open an all-digital multiplex (using Barco Smart Laser projectors) in Paya Lebar in October last year. Since then it was the subject of a tug-o-war as mm2 Entertainment was blocked from buying Village's 50% stake in the business and instead sold to co-owner Orange Sky Golden Harvest Entertainment.
But Clara Cheo's steady leadership has kept the cinema chain focused on delivering quality experiences for all of its customers.
---
41. Sarah Lewthwaite -UK Managing Director and Senior Vice President of EMEA, Movio (UK)
There may be no bigger evangelist for the use of data analytics in the cinema industry than Sarah Lewthwaite. As Movio's MD and SVP for EMEA, Lewthwaite has become a ubiquitous presence at trade shows and conferences, detailing how big data can help drive marketing efforts and thus increase revenue. Based in the company's London offices, Lewthwaite is in charge of business development throughout the EMEA territories, working with leading exhibitors throughout the region to develop and refine their customer databases.
Underscoring the respect Lewthwaite garners throughout the industry, she was recently added to the Board of Governors of the CTS, the global cinema technology network.
---
42. Karen Stacey, Chief Executive Officer, DCM (UK & Ireland)
At a time when Facebook, Google and YouTube are under fire for fake news and questionable advertising practices, Karen Stacey has driven the re-invigoration of cinema as a premium advertising proposition. In the past year DCM has launched a production department studio, podcast and fantasy film league, opened a regional head quarter in Manchester and partnered Kantar Millward Brown to benchmark the higher impact that cinema has as part of a campaign AV mix.
"Cinema is a true 'appointment to view' channel which can help build box office brands and should be considered as part of any AV media plan," has been Stacey's consistent message.
---
43. Grace Wong – General Manager, Intercontinental Group Holdings Limited (Hong Kong)
43. June Wong – General Manager, Multiplex Cinema Limited ("MCL") (Hong Kong)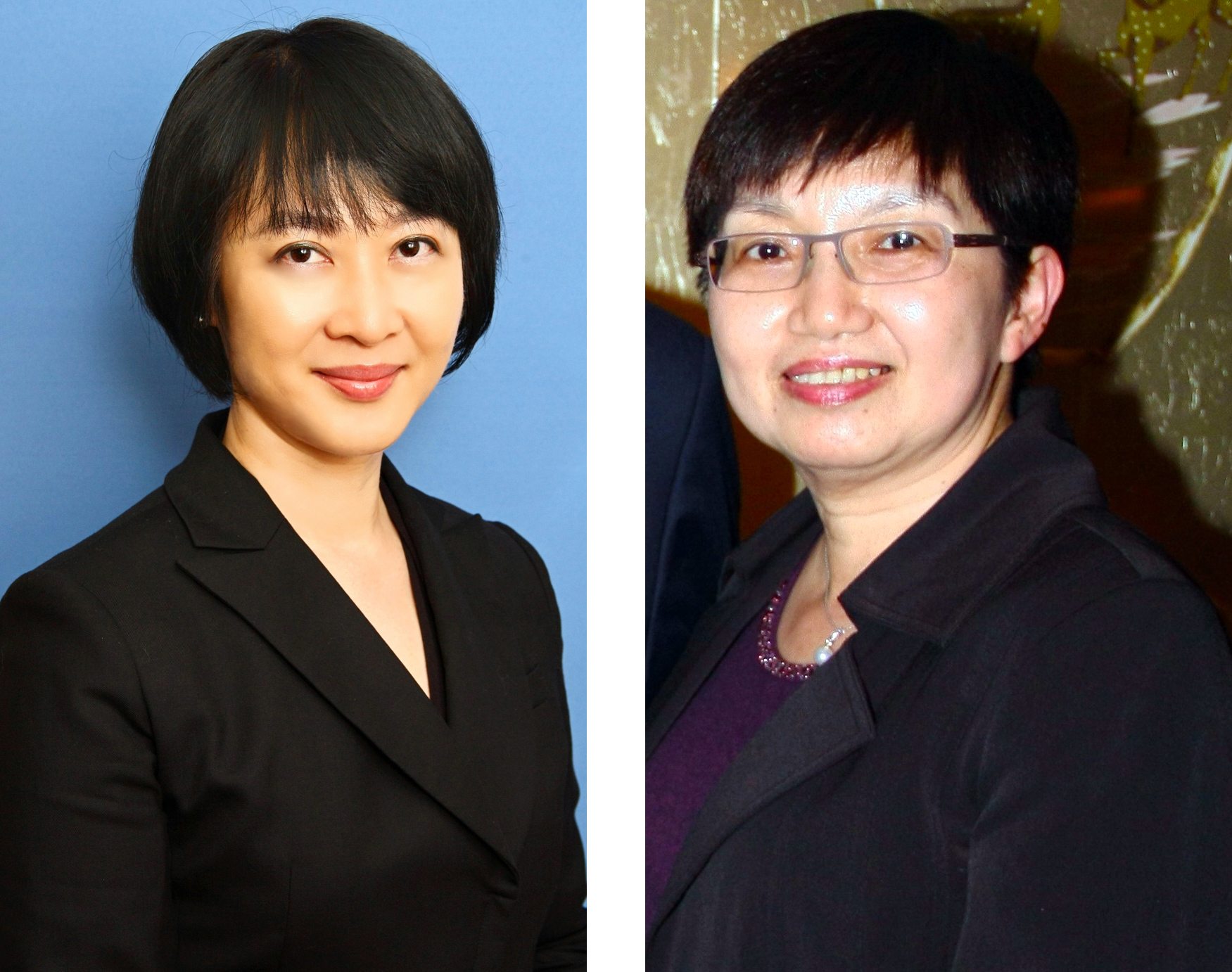 While cinema has not flourished in Hong Kong SAR as much as in Mainland China recently, Intercontinental group Holding's MCL continues to improve the city's movie experience, led by Grace and June Wong.
2017 saw the re-opening of the Grand Kornhill Cinema and the and MCL Telford Cinema, both of which had been extensively re-furbished and now offer House FX Theater and MX4D Motion Theater, as well as popular burger restaurant Grubers. MCL is also growing in China itself, where it was the first 'outside' cinema operator to establish itself.
---
44. Suvanee Chinchiewchan – Chief Marketing Officer, SF Group (Thailand)
As Chief Marketing Officer of Thailand's second largest cinema company SF Group, Suvanee Chinchiewchan has to help cater to all of the country's varied movie tastes, that include local, Hollywood and regional films. ""We are running our multiplexes like a convenience store with limited shelf space for people to place their products," she says.
Chinchiewchan and her team work closely with distributors to help build audiences for all kinds of films in a country known for the high quality of cinema customer experiences that has helped make it South East Asia's largest cinema market.
---
45. Dee Vassili – Executive Director of Group HR – Vue International (UK & Ireland)
Dee Vassili has spent 15 year supposting the massive growth of Vue International, having joined it when it was still Warner Bros theatres being acquired by SBS/Vue. Today the company has over 8,500 employees in 10 countries and 212 cinemas.
Currently focusing on standardising operating models across territories like UK, Poland, Italy and other markets, Vassili notes that "Different territories can add their own bits, but the architecture will look the same." In 2017 Vassili also joined Creative Skillset's Finance and Audit Committee.
---
46. Heather Blair – Head of Cinema Sales, MediaMation (USA)
When Heather Blair first began consulting with MediaMation on their sales and marketing efforts, the company had a long track record of building 4D immersive attractions and theatres for theme parks, but hadn't worked in the cinema space. When Blair was hired she began exploring whether cinemas would be interested in converting existing auditoriums into MX4D theatres which include motion seats and environmental effects. Cinemex in Mexico soon became MediaMation's first MX4D exhibition client, forcing Blair to start knocking on the doors of Hollywood studios to procure content for a growing platform. Today Blair is the Head of Cinema Sales, in charge of securing new exhibitors to grow the already large install base around the world. Here's a fun fact; when Blair isn't pounding the pavement for MediaMation, she can be found in the rodeo ring participating in team roping events.
---
47. Claire Beswick – Founder, The Living Room Cinema (UK)
Claire Beswick is a veteran of the cinema industry, having started out as a staffer in a multiplex, before going on to work in film booking for Odeon and Curzon Cinemas. She has also worked as a freelance film consultant, helping independent producers.  She is a graduate of the respected Inside Pictures, an intensive film business programme.
Beswick lectures at NFTS, Met Film School and other institutions. Her new venture is Living Room Cinema, described as "a chain that revolutionizes the cinema going experience." The first location is due to open later this year.
---
48. Suzanna (Renhuldt) Holmqvist – Chief Marketing Officer, Svenska Bio (Sweden)
Suzanne Holmqvist represents the fourth generation in family-owned Svenska Bio, but she has earned the industry's respect on her own. She sits not only on the company's board but also on the board of the Swedish Exhibitors Association. Having helped the expansion into neighbouring Nordic countries she was instrumental in the chain going cashless.
This year the company cut links with the Stockholm Film Festival, following the shock increase of VAT on cinema tickets, proving Holmqvist and Svenska bio are not afraid to take tough business decisions when required to.
---
49. Tatiana Tolstaya – Chief Executive Officer, Cinamon (Estonia)
Despite only joining the cinema industry in 2013 with the re-construction of the historic Kosmos Cinema in Tallinn, Tatiana Tolstaya has made her mark on the business, with Cinamon growing to five cinemas across the three Baltic states, with three more multiplexes in the pipeline.
Managing three different linguistic territories does not faze the economics major from the St. Petersburg University of Economics and Finance.
---
50. Beth Cretors – Marketing Communications, C. Cretors & Co. (USA)
50. Shelly Oleson  – Vice President of Sales & Marketing, C. Cretors & Co. (USA)
There is no snack more closely identified with cinema than popcorn and no company more closely associated with it than C. Cretors & Co. – because it invented the popcorn machine. The company has not rested since its founding in 1885 and that legacy is being built on today by the latest generation of Cretors, including Beth Cretors and the tireless Shelly Olesen, who dispenses popcorn and advice about it in equal measures at cinema and NAC trade shows across the country and globe. Offering much more than just popcorn solutions, C. Cretors & Co is the company that makes the cinema experience complete.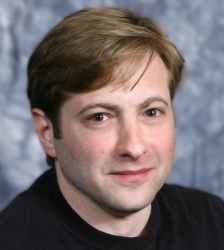 Latest posts by J. Sperling Reich
(see all)

Latest posts by Patrick von Sychowski
(see all)