IMAX reups with Disney through 2019, Bona Film Group will install 30 IMAX screens in China, Reading Cinemas orders a drink, RealD buys MasterImage, Volfoni expands in Egypt, CJ 4DPlex expands in Austria, MediaMation grows in China, "Newsies" is a hit for Fathom Events, Cinemark reports 2016 earnings and New Jersey picks its top five cinemas.
USA (CA) – It should come as no surprise that the the studio with the biggest blockbusters on their slate has extended their multi-picture deal with one of the entertainment technology companies that provide some of the biggest screens and images.  Walt Disney Studios and IMAX are extending their deal to release many of the tentpole titles Disney has in the pipeline through 2019.  These will include the upcoming "Star Wars" films, Lucasfilm's untitled "Indian Jones" sequel, Pixar's "The Incredibles 2" and "Toy Story 4", as well as the next Marvel super hero franchises.  Press Release – 22 February 2017
China – As part of their deal extension with IMAX it looks as if Disney will have a few more screens to distribute their films on in China.  Bona Film Group entered into an agreement with IMAX to build 30 new theatres throughout the country, opening five each  year through 2022.  When complete Bona will operate 35 IMAX screens. Press Release – 27 February 2017
USA (CA) – It looks like cocktails continue to be the new popcorn for movie theatres.  The Reading Cinemas in Murrieta, California wants to sell beer, wine and spirits and is applying for a hard liquor license.  Reading is trying to keep up with nearby competitors who have benefited from obtaining liquor licenses.  Press Enterprise – 20 February 2017
Digital 3D
USA (CA) – After years of litigation over patent infringement, which we've covered over the years here, here and here, RealD acquired the assets of MasterImage, it's largest competitor in the 3D space.  Press Release – 23 February 2017
Egypt – Volfoni will by supplying its digital 3D technology to Point90 Cinemas, the first multiplex in Egypt's Fifth Settlement.  Waves Inc. will be partnering on the project with Volfoni at the 11 screen cinema.  Press Release – 21 February 2017
Immersive Cinema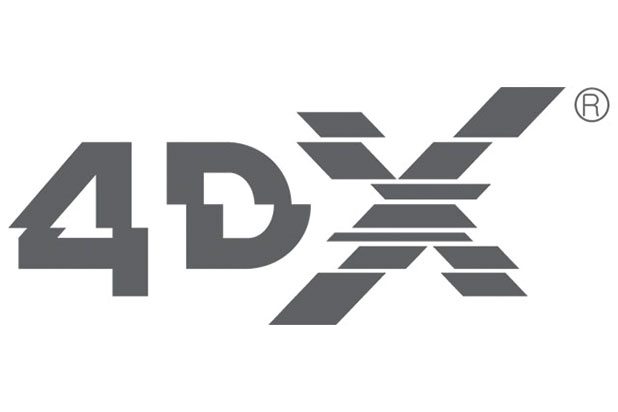 Austria – CJ 4DPlex is on a bit of tear lately.  After recently announcing new installations in France and Norway, the South Korea-based immersive motion seat company has landed its first deal in Austria with Hollywood Megaplex.  The company has reached an agreement to build a 140 seat 4DX theatre at the Hollywood Megaplex Gasometer. Press Release – 22 February 2017
China – MediaMation, the immersive technology provider known for its motion seats, has christened its 100th MX4D theatre in China during the opening  Omnijoi's 60th multiplex in Shanghai.  MediaMation first entered the Chinese market in 2015 and now has over 20,000 of its MX4D EFX seats installed in cinemas, museums and theme parks around the world. Press Release – 20 February 2017
Event Cinema
USA (CO) – The headlines were all positive for Fathom Events three-day run of "Disney's Newsies: The Broadway Musical!".  During it's three screenings on February 16th, 18th and 22nd, the screenings were attended by over 210,000 people and earned $3.47 million at the box office.  "Newsies: the Broadway Musical" now ranks as the second biggest title Fathom Events has handled thus far.  Press Release – 23 February 2017
Earnings Reports
USA (TX) – Cinemark, the third largest cinema chain in the Untied States and one of the largest in Latin America, reported lower year-over-year earnings for the quarter ending December 31st 2016.  Revenue dropped to USD $700.9 million for the period, down from $707.2 million a year before.  On a positive (and perhaps more important note), the circuit had a record year in 2016, taking in USD $2.9 billion, which is 2.3% higher than 2015.  Box office rose to USD $1.8 billion (up 1.3%) and concessions garnered USD $990.1 million (up 5.7%).  Press Release – 23 February 2017
Finally
USA (NJ) – The last remaining Kerasotes multiplex in the United States is winning some high praise from one of New Jersey's largest media companies, NJ Advanced Media.  The firm, responsible for the largest newspaper in the state, The Star Ledger, has named the Kerasotes Showplace in Secaucus one of New Jersey's top five theatres.  Admittedly a run of the mill multiplex with 14 screens, the first-run cinema may not be as luxurious and offer fancy amenities as many of its nearby mega-chain competitors do, but the staff is reportedly some of the friendliest in their survey.
The media outlet will be visiting and running feature articles on all five the of the theatres on its finalist list over the next two weeks. – NJ Advance Media – 20 February 2017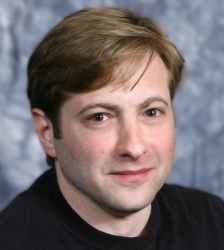 Latest posts by J. Sperling Reich
(see all)