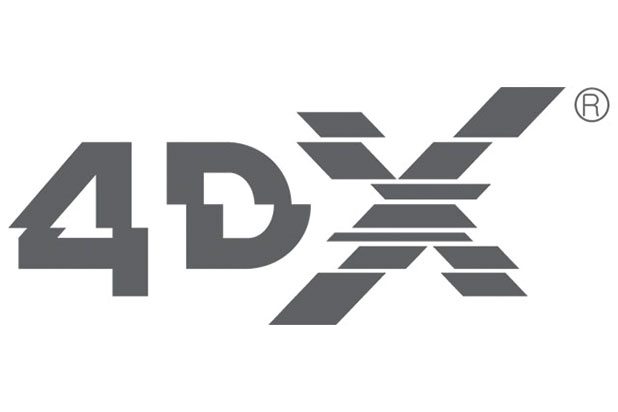 CJ 4DPLEX Partnership with Hollywood Megaplex Adds New Country to Growing European Footprint
CJ 4DPLEX , the world's leading 4D cinema company, has today announced a partnership with Hollywood Megaplex in Austria to bring the 4DX immersive cinema experience to the country for the first time.
The announcement comes quick on the heels of expansion news for the company in both France and Norway. The partnership with Hollywood Megaplex is the first foray for 4DX into the Austrian market and accelerates the expansion into Western Europe. These partnerships are the result of 4DX being recognized as a premium cinema format that provides cinema exhibitors with additional cinema revenue opportunity.
Hollywood Megaplex is the second largest multiplex exhibitor in Austria, currently operating five theaters and 56 screens. Operation sites include the capitals of Tyrol (Innsbruck), Lower Austria (St. Pölten), and Upper Austria (Linz), which includes Austria's top-grossing theater.The first 4DX theater will be a 140-seat auditorium located at Hollywood Megaplex Gasometer – the number one cinema south of Vienna – which boasts 15 screens and more than 3,000 seats. It is scheduled to open this April.
By deciding to introduce this new cinema-going experience to the Austrian market, Hollywood Megaplex reinforces its position as one of the most innovative exhibitors, committed to bringing the newest technology to its patrons. This unique movie-going experience will enhance its position in Austria's capital and beyond.
"We are very proud to bring this new cutting-edge technology to Austria and we are sure that it will be as big a success in the Austrian market as it has proven to be in other territories worldwide," said Mario Hueber, CEO of Hollywood Megaplex. "We have high expectations of 4DX to play a key role in the future of cinema, and are very happy to be part of the 4DX family and to walk this path together."
"We are proud to be partnering with Hollywood Megaplex and are confident that this will enhance their ability to offer new movie-going opportunities to Austria, and gradually change the country's movie-going trends", said Byung-Hwan Choi, CEO of CJ 4DPLEX.
4DX has been proactively expanding its market share around the world. 4DX finished 2016 with 350 auditoriums in 44 countries, increasing the number of auditoriums by 60% — up from 223 auditoriums in 37 countries around the world. Building off of this recent growth, 4DX has a goal to expand its market to reach 600 auditoriums around the globe by the end of 2017.
About CJ 4DPLEX
CJ 4DPlex is the world's first 4D cinema company, headquartered in Seoul with international offices in Los Angeles and Beijing. The company created 4DX, the first and leading 4D cinema technology for feature films, providing moviegoers with an immersive cinematic experience that utilizes all five senses, allowing the audience to connect with movies with motion, vibration, water, wind, snow, lighting, scents, and other special effects that enhance the visuals on-screen. CJ 4DPlex brings 4DX auditoriums to exhibition partners along with 4DX codes of both major Hollywood blockbusters and local titles. Each auditorium incorporates motion-based seating synchronized with over 20 different effects and optimized by a team of skilled editors, maximizing the feeling of immersion within the movie, beyond the limits of audio and video. Since 2009, more than 400 Hollywood titles have been screened in 4DX. As of January 2016, 4DX reaches over 43,000 seats in operation at more than 350 auditoriums in 44 countries. For more information, please visit www.cj4dplex.com.
About Hollywood Megaplex:
The roots of the Hollywood Megaplex date back to the year 1959 when the trend-setting Metropol cinema in Innsbruck, which already set new standards at that time, was opened by Ingrid Hueber's father, Ferdinand Purner. In 1995, Mag. Heinz and Ingrid Hueber built the Hollywood Megaplex in Linz-Pasching. From 1997, the family company expanded to St. Pölten and Vienna. Hollywood Megaplex was the first cinema in Austria to bring 3D to the screens and conquered the mobile market in 2011 by launching a cinema app for iOS and Android. In 2016, Hollywood Megaplex held a market share of 11 percent in Austria and has counted more than 38 million cinemagoers throughout Austria since 1995.