Qatar-Novo 7-star partnership, UK/IE BO up 1.45%, SRS Cinema for sale, Richard's Vue keynote, Tim says not to iPhone "Theater Mode", Saudia Arabia's cinema "enemies", Regal-Imax 11-screen deal, India crackdown on F&B cinema overcharging, drunk cop drops gun in cinemas and triggers evacuation, Hagener CineStar cleanliness questioned and history of Dalston's Rio revealed. 
Qatar – Qatar Airways is sponsoring Novo Cinemas seven-star luxury cinema experience across Novo cinema in Qatar, Bahrain and the U.A.E. The experience encompasses everything from valet parking and luxury lounges to gourmet food menu and iPad at each cinema seat with a full set of personalised services. While not all cinemas have the luxury of Gulf carriers in their home market, or even offer such VIP services, more exhibitors would do well to tap into opportunities of cinema-airline cross promotion. Press Release – 8 January 2017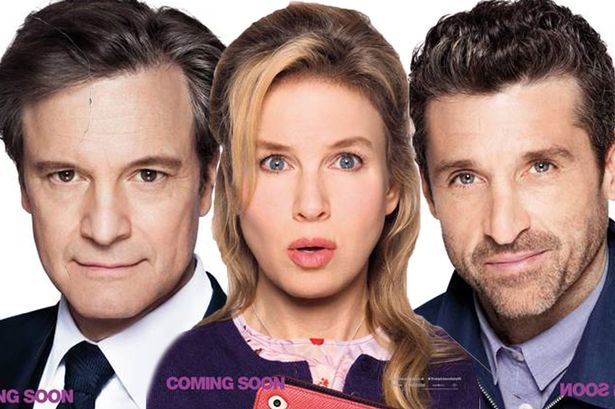 UK/Ireland – Box office for UK and The Republic of Ireland increased 1.45% year-on-ear to GBP £1.33 billion, but declined by USD $260 million due to the weakening of the pound post-Brexit vote. The top ten films were all sequels, spin-offs or remakes, with Disney capturing fav of the top ten slots and "Rogue One" coming out top, followed by "Fantastic Beasts" (WB) and "Bridget Jones' Baby" (Universal). The Financial Times takes the global BO numbers as a sign that cinema is holding its own in the age of live-streaming.  Variety – 6 January 2016
India – SRS Cinemas has been put up for sale by the State Bank of India (SBI), the bank of the SRS group that owns SRS Multiplex parent company. SRS operates 62 screens in 22 Tier II and III cities centred on the Delhi-NCR region. PVR is prevented for buying, because of its previous acquisition of DLF cinemas in the same region, meaning that the sale is a chance for Inox, Kinepolis India or Carnival to catch up in screen count with PVR. The sale has been widely expected, given SRS Group's high level of debt. Economic Times – 6 January 2017
UK – Vue's Tim Richards is keynote speaker at Retail Week Live (8-9 March in London). In the run up RetailWeek is publishing 'Five Lessons for Retailer from cinema Vue'. They are: leverage the power of the brand, hit the acquisition trail to grow the business, enhance the customer experience, welcome all customers and create events and experiences. RetailWeek – 4 January 2017
I have a response to the rumors of @Apple's alleged "Theater Mode." pic.twitter.com/MiLj8GUeKO

— Tim League (@timalamo) January 5, 2017
USA (TX) – Alamo Drafthouse's Tim League is not a fan of the idea of iPhone's having a "Cinema Mode" (see tweet above) – and isn't afraid to tell Apple CEO Tim Cooke so.
Saudi Arabia – Will cinema ever come to the Islamic Kingdom? Who knows. In the meantime, here is Sheikh Wahid Al-Ghamdi Makkah writing that "I believe that cinema can play a bigger role of publicity and propaganda than the Information Ministry in this modern age," because "The cinema industry today is a real weapon," that can be used against "our enemies", who "wanted to make us to believe that they are in control, even though the reality is the opposite." Saudi Gazette – 8 January 2017
Imax / PLF
USA (TN) – Regal has signed an 11-theatre agreement with Imax to expand its footprint of large format screens. The deal takes Regal to over 100 screens and the "expanded agreement provides for an additional two years of operation and an adjusted financial formula for all Regal IMAX joint venture locations." Regal is playing catch-up with AMc, which remains the largest US Imax exhibitor partner. Press Release – 6 January 2017
Concessions / F&B
India – The state of Maharashtra has cracked down on multiplexes 'overcharging' for food and drinks, with the Legal Metrology Organisation (LMO) filing 18 charges in one day for cinemas that they claim contravene maximum retail price (MRP) for packaged foods and drinks.
According to officials, there were cases of a one-litre Kinley bottle, which costs Rs 20 [USD $0.29], being sold for Rs 50 [USD $0.73], the cold drink Mirinda, which costs Rs 25 [USD $0.37], being sold for Rs 60 [USD $0.88], and a bottle of Pepsi, which costs Rs 6 [USD $0.08], being sold for Rs 25 [USD $0.37], the official said.
The department is only responsible for packaged goods, so popcorn and samosa cinema prices are safe from scrutiny – for now. The Indian Express – 6 January 2017
Technology
India – An article on data analytics in India cinemas that doesn't tell you much you probably didn't know already. DNA – 6 January 2017
Health & Safety
USA (OH) – An allegedly intoxicated off-duty Cincinnati police officer has been arrested after a cinema in southwest Ohio was evacuated when she dropped her department-issued handgun in front of other cinema patrons. The incident at the Cinemark-owned Rave Milford 16 multiplex took place on a Friday evening when the female officer is said to have acted strangely and harassed other patrons. Fox8 News – 7 January 2016
Germany – Cleanliness questions have been rated again about the CineStar multiplex in Hagener. Constar had been facing criticism by customers on Facebook about the cinema not being clean and concessions being too expensive. It is compared unfavourably to the nearby UCI in Bochum. CineStar replied that it last undertook a thorough clean of carpets and seats in October 2016 and that its toilets are still free of charge. Constar is also half-way through the replacing all 2,100 seats, which began in 2014. WAZ (DE) – 7 January 2017
Finally
UK – The quirky history of London's Rio cinemas has come to light with a treasure trove of old photos, articles and mementos stashed away in the cinema's attic. The 100+ year old cinema on Kingsland High Street is preparing for a major renovation and has launched a campaign to restore the Art-deco picture palace to its former glory. Hackney Gazette – 5 January 2017

Latest posts by Patrick von Sychowski
(see all)