X-Men Snapchat tickets, PVR halts expansion, Odeon to expand, BFI to expand, Cineworld grows in H1, Indonesian cinema set for growth, Rio strike, Deptford appeal, FNE's CotM is Romuva, Arcadia's Meyer Leopard sound, Almeida Richard III event cinema, Branagh's Bard broadcast, QBIC opening, ShowCase refurb, Omniplex appeal and the importance of cinema marquees.  
---
Press releases can now be uploaded and read in our CelluloidJunkie.com/WIRE section. Try it today.
---
USA – Twentieth Century Fox's "X-Men: Apocalypse" has become the first studio title to sell cinema tickets directly on Snapchat through the trailer video ads. Snap chatters could use the Snapchat Lenses filter to turn themselves into one of nine X-Men characters for 24 hours on 23 May. Snapchat ticketing was available 13-26 May in partnership with Fandango and MovieTickets.com. Variety – 23 May 2016
India – PVR has agreed to freeze expansion in the Delhi markets of Noida and Gurgaon for three years, as part of an agreement with anti-trust regulators to win approval for its merger with DLF cinemas. PVR has also promised the Competition Commission of India (CCI) that it will not acquire or open any new cinemas in South Delhi for a period of five years, as well as scrapping plans for a 15 screen multiplex in Garden Galleria in Noida and a seven-screen planned multiplex in Chancyapuri area of South Delhi. PVR will also cap prices of tickets and food in its South Delhi cinemas. VCCircle – 25 May 2016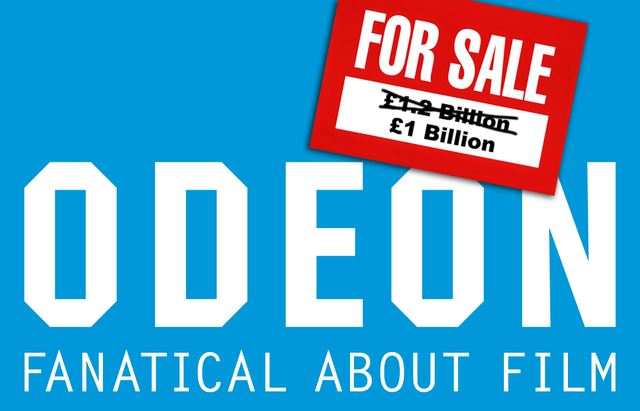 UK – Odeon & UCI is said to be planning to 20 multiplexes across Europe, eight of which will be in the UK, over the coming four years. Odeon has fallen behind rivals Vue and Cineworld in opening new venues during the protracted sales process and any new buyer would likely want to see a plan for pan-European expansion. Herald Scotland – 26 May 2016
UK – The British Film Institute (BFI) has revived its plan for an International Centre for Film, TV and the Moving Image on London's South Bank. The new space would feature three cinemas with screens seating 800, 180 and 120 patrons. Costing approximately GBP £130 million, the centre would open in 2022. The previously stalled scheme has been made possible following a pledge of GBP £87 million from an anonymous benefactor. Screen Daily – 25 May 2016
UK/Europe – Cineworld is on course for strong growth in the first half of the year, with the first 19 weeks showing 9.8% year-on-year growth, of which 7.6% was box office growth and 12.1% was improved retail. Cineworld is quoted as saying:
"We have continued the group's strategic expansion with two new sites opened in April; Yate with six screens (UK) and Timishoara Nepi with 13 screens (Romania). In May another two sites are scheduled to open, Loughborough with eight screens (UK) and Beer Sheeva with 18 screens (Israel)."
There is also ongoing refurbishment and further three cinemas opening in UK and five in other markets. DigitalLook – 19 May 2016
Indonesia – A look at one of the world's largest but also must under-screened countries, Indonesia, where nepotism and crony capitalism kept screen numbers artificially low for decades. Now Lippo Group's Cinemaxx plans to triple its number of screens to 250 this year, while Korean-controlled CGV Blitz wants to have 600 screens by 2020. But incumbent Cinema 21 Group still controls three-quarters of the market. Under a recently passed law foreign investors can now own 100% of local cinemas, film production operations and distribution firms. Jakarta Post – 26 May 2016
UK – Rio Cinema workers have gone on strike over pay and planned job cuts. The independent community cinema has been operating at a loss, but workers are demanding the London Living Wage GBP £9.40 an hour. Hackney Citizen – 26 May 2016
UK – The only cinema in London's Lewisham borough is petitioning its council to reconsider charging the community-run cinema full business rates. "The cinema is incorporated as a not-for-profit Community Interest Company, yet the council is applying standard business rates bill to it." Deptford Dame – 25 May 2016
Lithuania – Film News Europe's Cinema of the Month is the oldest cinema in Lithuania and one of the newest members of Europa Cinema.
Built in 1939, Kauno Kino Centras Romuva was closed and re-opened a few times, but managed to survive through different conditions and has not changed its main purpose. Nowadays it is known as the only art house cinema in Kaunas.

FNE: What is the biggest challenge of running a cinema such as yours?

Monika Inceryte: Bringing audiences to the cinema seems to be our greatest challenge. We are the only art house cinema in the city and also the oldest active cinema in the country. Both of these are great advantages especially in the long term, and for those reasons Romuva is unique; but on the other hand the challenges are bigger today.
Sadly and incredibly the cinema is not yet digitised, limiting its repertoire. FNE – 11 May 2016
Audio
Italy – Arcadia's Melzo multiplex at the edge of Milan is the first cinema in the world to have all of its screen channels equipped with Meyer Sound Leopard line array loudspeakers.The 630-seat Sala Energia is also one of Europe's largest Atmos installations. Press Release – 25 May 2016
Event Cinema
UK – The Almeida theatre will transmit "Richard III" with Ralph Fiennes and Vanessa Redgrave on 21 July. This is the first time the Almeida has been involved in an event cinema transmission, partnering Picturehouse Entertainment and produced by Illuminations. Variety – 26 May 2016
UK – Not to be outdone on the 400th anniversary of the Bard's death, Sir Kenneth Branagh will host a live Q&A linked to screenings of "Henry V". "In this live broadcast, the will discuss his career as a director within the context of his Shakespeare films with Adrian Wootton, CEO of Film London and the British Film Commission. Followed by a screening of the Branagh's 1989 film Henry V." This is Lancashire – 25 May 2016
Cinema Opening/Closings
Qatar – The biggest multiplex in Qatar opened this week in Gulf Mall by the Qatar Bahrain International Cinema (QBIC). The Cineco 13 multiplex has 13 screens with a seating capacity in excess of  2,200. Cinema 5 is the biggest in Qatar, with 525 seats spread across 78 in the balcony and 447 below. With this opening QBIC operates 43 screens across four multiplexes and malls. The Peninsula – 26 May 2016
USA (MA) – Showcase Cinema de Lux Randolph has reopened after extensive refurbishing that saw that addition of recliner seating, a new  lobby bar, a makeover for the concessions stand, redesign of the Imax theatre (including new seating and an illuminated entrance build-out), as well as the addition of Showcase Cinemas' second MX4D theatre with motion seating. Press Release – 25 May 2016
Ireland (Republic) – Omniplex has won an appeal to alter the design of its Dundalk multiplex, which opened just before Christmas last year. Alterations had been made to reduce the size of the cinema, which was built in the former Harvey Norman shop. Consultants for the owners of the MC Cinema in Carroll Village objected that the cinema had opened three days prior to the altered works being given the go-ahead. Talk of the Town – 26 May 2016
UK – Bristol's Everyman Cinema in Whiteladies Road has finally opened and it is looking pretty swanky. "Based at the former ABC, in Whiteladies Road, which lay dormant for 15 years, Everyman Cinemas launched their latest venture last Friday after a £4m renovation." Bristol Post – 25 May 2016
UK (Wales) – Bala Cinema is one of the last batch of cinemas to be saved from analogue irrelevance. Closed a year ago it has managed to re-open with new digital projection and sound system after a campaign and grant form the Arts Council of Wales. It will next move to its new permanent home at the new community school. Cambrian News – 26 May 2016
Finally
USA (NY) – Three cheers for Long Island's art deco Plaza Cinema & Cinema Arts Center which has a new USD $17,000 marquee. "We designed it over a year ago. We got the approval for it in February. The architectural review board loves it because of its style. The design took one and a half months to develop," said Northstar Signs & Awnings owner Al Puig. Sometimes something as simple as a good sign can have a big impact for a small cinema business. Long Island Advertiser – 26 May 2016
Patrick was a Senior Analyst at Screen Digest, went on to launch the digital cinema operations of Unique and Deluxe Europe, then digitised Bollywood at Adlabs/RMW, and now writes, consults and appears on panels about cinema all over the world.
Latest posts by Patrick von Sychowski (see all)