IBC is less than a week away and the IBC Big Screen Experience (free for all attendees!) will hear an urgent appeal for digital cinema manufacturers, exhibitors and others to resolve the vexing issue of software upgrades.
John Hurst, co-founder and CTO of CineCert, LLC internationally recognized developer of D-Cinema technology based in California, will be presenting at the Global D-Cinema Update Session at IBC a call to action to all digital cinema stakeholders to resolve delays in deployment of software upgrades on installed digital cinema systems globally.

During the session hosted by the European Digital Cinema Forum (EDCF), panelists will discuss the effect of out of date software on global cinema operations and the barriers to upgrade which keep many cinemas on legacy versions. John Hurst will explain the importance of upgrading software on legacy systems and will explore barriers to upgrades including the financial and operational issues that are preventing cinemas from deploying new versions.  LINK
A fascinating look at one of the true pioneers in terms of VIP food cinemas. I had read that for a long time Disney held out against cinemas serving alcohol, but didn't know that Paramount was the first studio to program films in cinemas that did.
In 1993 on Marco Island, restaurateur Nick Campo and his partners built a movie theater so different it would be 10 years before the National Association of Theatre Owners gave the theater, and its emulators, a category: first-run food theaters. Although food had been served at showings of old movies in retrofitted, abandoned theaters in college towns, Marco Movies was the first theater in the country that was purpose built specifically for serving quality food to audiences in posh auditoriums during showings of first-run films.

The concept proved so successful that Campo and his partners built the Beach Theater on Fort Myers Beach in 1999. But first, the partners had to overcome resistance from the studios. Campo said that at the time his Marco location opened, the contract that theater owners had to sign to obtain first-run movies from the studios stipulated no food or alcoholic beverages could be served. He said Paramount Pictures was the only studio that didn't have the prohibitive clause, so he started by showing Paramount films.  LINK
USA (CA) – It seems that the first 4DX cinema in Los Angeles is a bit hit, according to figures just released.
According to Variety, the 104-seat theater has on average a 63% occupancy rate, regardless of the time of day or week. On the other hand most movie theaters can only expect an average occupancy of around 10-15%. This higher occupancy, plus the more expensive cinema tickets, is also resulting in some impressive hauls of cash.

For example, over its thirteen day showing at the 4D theater, Transformers: Age of Extinction made $105,016 compared to an average of $44,054 for the same period in a traditional theater. That's a difference of 138%.

Dawn of the Planet of the Apes performed even better, with 4D showings taking in 145% more cash. Guardians of the Galaxy 4D generated 49% more money from ticket sales, while Teenage Mutant Ninja Turtles outstripped traditional theaters by 101%. Even flops, such as The Expendables 3, can draw more cash from these kind of showings. In its seven day run, The Expendables 3, made $22,604, which is up 248% from its $6,494 per-theater average.  LINK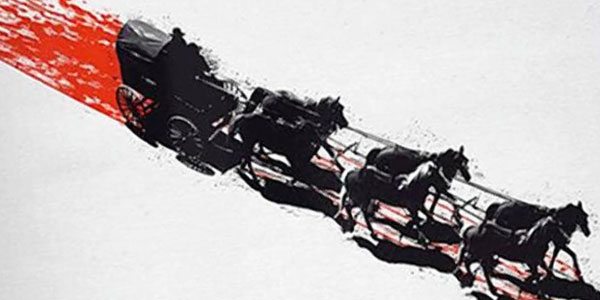 USA (CA) – Quentin Tarantino joins the 70mm fan club of Christopher Nolan and Paul Thomas Anderson in pushing for a wide 70mm film release of his latest (yet-to-be-shot) film.
The Wrap reports Quentin Tarantino's sure to be bloody western The Hateful Eight will roll into production in January of 2015. The Weinstein Company has already committed to distribute the film, which will open in three forms.

As promised in its teaser, The Hateful Eight will be shot for a 70mm release, and The Weinstein Company is promising the widest release this shooting format has been offered in 20 years. TWC will also be offering releases in 35mm format as well as a digital release.  LINK
UK – Cineworld's Cinema Manager's convention will be held – perhaps not surprisingly – in a Cineworld Imax. Telford is the city of choice. Out of all the 80 Cineworld locations, they are quite proud to have been chosen.
Telford's first IMAX Cinema has been chosen as the host venue for the Cineworld Management Convention 2014.

The Convention will welcome over 200 Managers from across the UK for a two-day conference.

Taking advantage of the new Convention Quarter in the heart of Telford, organisers will use IMAX for their main convention alongside The International Centre, onsite hotels, entertainment and hospitality venues.  LINK
Event Cinema
UK – A look at Secret Cinema's Back to the Future social media strategy.
In this article, I'd like to focus on Secret Cinema's social strategy for the Back To The Future event and how it supported the wider online and offline marketing, which I found very interesting. Secret Cinema's tag line is "tell no one", which immediately portrays the company as a personal, private club for "those in the know". I like that a lot but how do you market to people without telling anyone anything?

All you need to do is connect with one person on an emotional level. Easy. How did Secret Cinema do this?  LINK
Ireland (Rep.) – Irish hurling and football in Irish cinema – just not in the four cities whose teams made it to the final.
The GAA and ODEON Cinema have teamed up to offer GAA fans the chance to watch the All-Ireland finals from the comfort of a cinema seat.

Tickets to the screenings are free and can be booked in advance at gaa.tickets.ie.

There will be screenings in all 10 ODEON cinemas around the country – in Blanchardstown, Cavan, Coolock, Limerick, Naas, Newbridge, Point Village, Portlaoise, Stillorgan and Waterford.  LINK
India – PVR's head of event cinema Dharmesh Datta has revealed the line-up for the exhibitor's alternative content slate and locations. Initially mainly non-live content but there will be a live broadcast of  'The Royal Turds', "a performance by stand-up comedy troupe All India Bakchod" later in September.
In India, he said, the idea is also to take "global entertainment to people who would not have access to it" as the Event Cinema screenings will be held in 17 cities across the country. "Somebody sitting in Dehradun will be watching an opera," said Datta.

The series begins on Friday, September 12, at 9pm, with Hungarian Rhapsody: Queen Live In Budapest '86, a concert film that was released in theaters and subsequently on DVD in 2012. This month will also see the screenings of recordings of two ballets, the Dutch National Ballet's production of Cinderella, which premiered in Amsterdam in December 2012, and perhaps more excitingly, a 3D version of choreographer Matthew Bourne's interpretation of Swan Lake, which was also released in 2012. Cinderella will be screened on Sunday, September 14, at 7pm, and Swan Lake on Sunday, September 21, at 7pm.  LINK
Outdoor Cinema
Poland – Europe's largest open-air cinema season has just completed, with the 7th Orange Summer Cinema series in Poland having attracted over 100,000 people and seen a big response on social media from Zakopane in the south to Sopot in the north.
This year's festival is a 7 film thematic cycles in the repertoire of open-air cinemas, 7 weekends Wagon Film. Film fans can watch the 76 titles in the 176 film showings. Film emotions Orange Summer Cinema supplied daily for 62 days vacation.

The repertoire included the recent Polish films, winning titles Oscars, French films, a culinary cinema and contemporary black-and-white and the most interesting documents in recent years. In that runs between Sopot and Zakopane weekend Wagon Film screenings were held the famous Hollywood movies of all time.  LINK
Digital Cinema

UK – A minor milestone and occasion for a pat-on-their-own-back press-release.
Vue Cinemas, the UK's leading cinema circuit, celebrate the delivery of over 1 million KDMs and 1 million Advertising playlists all delivered automatically using Unique's suite of integrated solutions. The services were installed and commissioned in Q4 2013 and have since operated on a 24/7 basis.

BaseKey™ provides cinemas, distributors and content media houses with a secure and automated system to manage and deliver keys to any digital cinema site equipped with an AdTransit™ client. Packages of keys are uploaded by distribution partners and managed via a secure web service portal and are automatically delivered only to the relevant site.  LINK
Concession and F&B
UK – Curzon plans to make good use of an un-used wing in this cinema.
One of the West Country's most historic cinemas is teaming up with a fast-growing café bar chain to reel in the punters.

The Curzon Cinema in Clevedon and Bristol-based Loungers have announced plans to develop a two-storey bar and roof terrace at the side of the cinema.

The proposals for the cinema, which originally opened in 1912, have not yet gained planning permission.  LINK
USA (AL) – Permission to sell beer and alcohol in cinemas often comes with strings attached – such as two-drink maximum, armbands for drinkers, separate cash registers/serving areas and extra security guard.
A west Mobile multiplex movie theater can serve beer and wine but must hire extra security during peak hours, a Mobile City Council committee decided Tuesday.

Columbus, Ga.-based Carmike Cinemas will ask the full council to approve next week a liquor license to serve beer and wine inside the Wynnsong 16 complex at 785 Schillinger Road South.

If approved, the Wynnsong will be Mobile's first multiplex theater allowed to serve alcoholic beverages to movie-viewing customers. The Crescent Theatre in downtown Mobile was the first movie theater to serve alcohol.  LINK
Cinema Opening/Closings
UK – A facelift for Uckfield Picturehouse cinema.
Work has begun on a £500,000 refurbishment of The Picture House Uckfield that should result in substantial improvements to both Screens One and Three, the building exterior and see the welcome addition of some comfy new seats.

The work on the picture house, which was originally a garrison theatre during the first world war and held its first public screenings in 1920, began at the end of last week is set to be done in two phases and is unlikely to be finished until March 2015.  LINK
UK – More delays for the Whiteladies Picture House as a judicial review has been applied for.
A Bristol City Council spokesman said: "We can confirm that an application for a judicial review has been received in relation to the former cinema on Whiteladies Road.

"Discussions are now under way and we will be agreeing next steps with the applicant very soon.

"Given the nature of the process we cannot provide any further detail at this stage."  LINK
Finally
It is the start of the Scalarama Film Festival, in memory of London's most famous 'lost' cinema (Kubrick got it shut down), with all films weird and wonderful.
I'm too young to have visited the Scala, but old enough to get nostalgically fired up about the idea of a pre-internet fleapit-cum-temple to the pagan gods of cinema that, for 50p annual membership, might decide to serve up a double-bill of Evil Dead 2 and Felix the Cat cartoons in tribute to the venue's recently deceased moggie (apparently a Sam Raimi fan. The kind of independent, discerning, spontaneous, disreputable space that now seems almost impossible in a gentrification-run London, let alone anywhere else.

But nostalgia is the first refuge of the doomed. Perhaps repertory cinema – the business of showing old films – has simply had its day. With ever-expanding portions of film history available online, and increasingly streamable through the likes of Netflix, it's not surprisingly that real-world rep is suffering. The Riverside Studios closes for redevelopment this week, with no indications if its programme of double- and triple-bills will resume. With programming at general indie chains being pulled towards the mainstream, the future for rep in general is looking ragged.  LINK

Latest posts by Patrick von Sychowski
(see all)