http://instagram.com/p/qp2Maivw5b
This is one of those "in case you missed it" posts.
We have previously written about the use of social media in the marketing of movies and television. Yet, I can't recall ever detailing the use of social media to promote the upcoming release of marketing material such as a trailer. Likely that's because the most obvious examples would be banal Twitter posts announcing when a film trailer is debuting on YouTube.
However, the pop star Beyonce has managed to make teasing the launch of a movie marketing campaign via social media a lot sexier, as anyone who has ever seen her perform might expect.
On July 20th the pop singer posted a 15-second teaser to her Instagram account of the trailer for "Fifty Shades of Grey", the film adaptation of the best selling erotic novel by EL James. Put another way, Beyonce published a teaser trailer for the trailer of a feature film. We can't help but wonder if that's a first.
Fifteen seconds is the maximum length Instagram allows for video clips, but Beyonce demonstrates her mastery of such social mediums by proving that, if done right, that is more than enough time to peak one's curiosity and anticipation.
The clip is deftly edited to include arousing shots interspersed with title cards announcing the release date of the full trailer. This plays out over a soundtrack featuring a seductive version of Beyonce's hit song "Crazy in Love". The singer's breathless delivery of the few notes she sings are enough to make most click the play button for a second (or twelfth) viewing.
The alternate version of Beyonce's song is also used in the full trailer which was released on July 24th and by the end of the month has been viewed more than 19 million times on YouTube alone. As for the reach of Beyonce's Instagram post, it has directly received 445,000 "likes" and almost 86,000 comments. Instagram doesn't display a view count, though one can only imagine it was in the millions. Same goes for all the social sharing the clip enjoyed. And that's not taking into account the dozens of news stories the clip generated in trade and mainstream media. (Take this post as Exhibit A).
If Universal Pictures and Focus Features were looking to generate buzz and awareness for "Fifty Shades of Grey" in advance of its Valentine's Day 2015 release, than they greatly succeeded with their Beyonce Instagram campaign.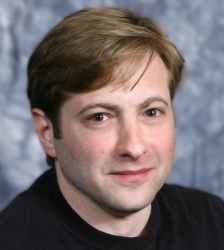 Latest posts by J. Sperling Reich
(see all)