After officially launching this past January, Twitter's new social media service Vine, has begun to find some traction. Vine, which allows users to post looping six second videos, now accounts for more daily shares of media on Twitter than Instagram, the photo sharing mobile app which formerly reigned supreme on the social network.
Vine's sudden surge in usage coincides with the release of its app for Android mobile phones. Previously Vine was only accessible from iPhone devices. At the end of last week more than 2.5 million links to Vine videos were being shared on Twitter, as opposed to 2.2 million Instagram links.
With that kind of user base it was only a matter of time before businesses discovered a way to market their products and services through the platform. That's just what the cable network Showtime did with their first Vine post, a plug for the new and final season of their hit series "Dexter", shown above.
While Showtime's post is promoting a television show, rather than a film, it is a perfect example of how emerging popular social media services can be used to help audiences discover new content. Surely studios and film distributors will also find creative ways to market their releases through Vine posts, which can also be shared on Facebook.
Have you heard of or do you use Vine? Do you think the service could help market movies? Let us know what you think in the comments below.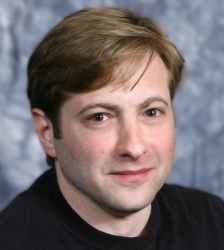 Latest posts by J. Sperling Reich
(see all)