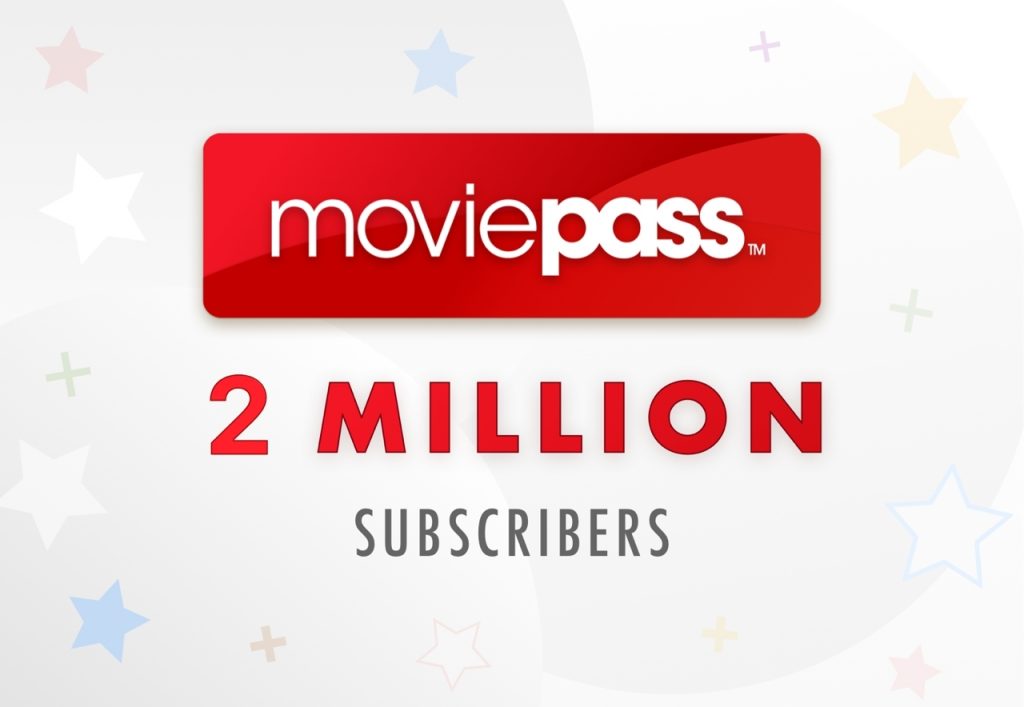 Movie Theater Subscription Service MoviePass Hits 2 Million Subscribers in February
Less than one month after announcing its milestone of 1.5 million subscribers, MoviePass, the nation's premier movie theater subscription service and a majority-owned subsidiary of Helios and Matheson Analytics Inc. (Nasdaq: HMNY) announced today that MoviePass has exceeded 2 Million Subscribers.
"MoviePass is attracting people back to the movie theaters by lowering their cost, which we believe is transformational for the industry," said Ted Farnsworth, Chairman and Chief Executive Officer of HMNY. "We believe the data MoviePass collects from these two million movie-goers will become an important asset to our partners and the future of the movie industry."
MoviePass™, led by Mitch Lowe, its Chief Executive Officer, worked with HMNY to change the MoviePass™ monthly subscription fee to $9.95 in August 2017 resulting in the service's recent national attention and success in attracting new paying subscribers.
"We're giving people a reason to go back to the movie theaters and they're going in droves. With awards season here, we hope we can make Hollywood and exhibitors very happy by filling seats with eager audiences," said Mitch Lowe, Chief Executive Officer of MoviePass. "Based on the dramatic increase in the number of MoviePass subscribers over such a short period of time, we believe MoviePass will continue to grow its subscriber base significantly,"
About Helios and Matheson
Helios and Matheson Analytics Inc. (HMNY) is a provider of information technology services and solutions, offering a range of technology platforms focusing on big data, artificial intelligence, business intelligence, social listening, and consumer-centric technology. HMNY owns a majority interest in MoviePass Inc., the nation's premier movie-theater subscription service. HMNY's holdings include RedZone Map™, a safety and navigation app for iOS and Android users, and a community-based ecosystem that features a socially empowered safety map app that enhances mobile GPS navigation using advanced proprietary technology. HMNY is headquartered in New York, NY and listed on the Nasdaq Capital Market under the symbol HMNY. For more information, visit us at www.hmny.com.
About MoviePass
MoviePass Inc. is a technology company dedicated to enhancing the exploration of cinema. As the nation's premier movie-theater subscription service, MoviePass provides film enthusiasts the ability to attend up to one movie per day for a low subscription price. The service, now accepted at more than 91% of theaters across the United States, is the nation's largest theater network. For more information, visit www.moviepass.com.