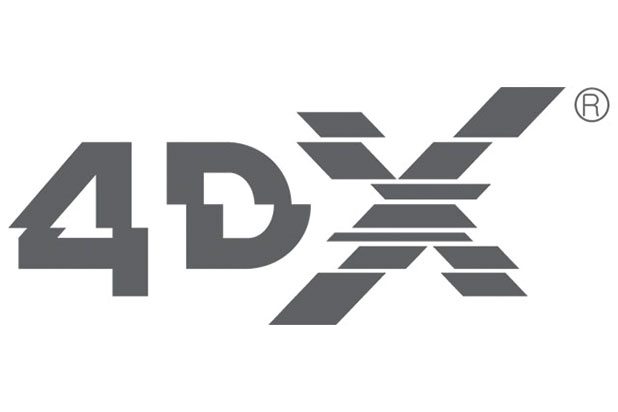 Roll Out of Immersive Cinema Technology at New Locations in France, the Netherlands, Switzerland, and Belgium to be Completed by 2020, with Six New Launches Scheduled for 2017
CJ 4DPLEX, the world's leading 4D cinema company, has announced a partnership with Les Cinémas Gaumont Pathé – the largest cinema chain operator in France, the Netherlands, and Switzerland – through which they will open 30 4DX theatres in France, the Netherlands, Switzerland, and Belgium by 2020.
The agreement, which includes plans to open six theatres by the end of this year, follows the opening of the first 4DX theatre in France at Pathé La Villette in Paris in March 2017.
Pathé La Villette has achieved remarkable occupancy rates in the little over ten weeks since its opening. The highest occupancy rates during this time period were for Pirates of the Caribbean: Dead Men Tell No Tales, Guardians of the Galaxy Vol. II, and Kong: Skull Island.
"It is a great pleasure for us to announce that, through this roll-out agreement, 4DX will be able to reach more European consumers looking for the ultimate in cinema," said Byung-Hwan Choi, CEO of CJ 4DPLEX. "From the overwhelmingly positive response we've received from audiences so far, we believe our further expansions will also be met with great success."
About CJ 4DPLEX
CJ 4DPLEX is the world's first 4D cinema company, headquartered in Seoul with international offices in Los Angeles and Beijing. The company created 4DX, the first and leading 4D cinema technology for feature films, providing moviegoers with an immersive cinematic experience that utilizes all five senses, allowing the audience to connect with movies through motion, vibration, water, wind, snow, lightning, scents, and other special effects that enhance the visuals on-screen. CJ 4DPLEX brings 4DX auditoriums to exhibition partners along with 4DX codes for both major Hollywood blockbusters and local titles. Each auditorium incorporates motion-based seating synchronized with more than 20 different effects and optimized by a team of skilled editors, maximizing the feeling of immersion within the movie, beyond the limits of audio and video. Since 2009, more than 440 Hollywood titles have been screened in 4DX. As of June 2017, more than 46,000 4DX seats operate in 375 auditoriums spanning 48 countries. CJ 4DPLEX was named a Most Innovative Company of 2017 in Live Events by Fast Company. For more information, please visit www.cj4dplex.com.
About Les Cinémas Gaumont Pathé
Les Cinémas Gaumont Pathé is the biggest cinema chain operator in France (71 movie theatres), the Netherlands (25 movie theatres), and Switzerland (8 movie theatres). It is also present in Belgium (5 movie theatres). At the end of 2016, Les Cinémas Gaumont Pathé operated 109 movie theatres totaling 1,080 screens, 66,8 million admissions and 743 million euros in revenue.Les Cinémas Gaumont Pathé pairs the continuous modernization of its movie theaters with the never-ending pursuit of innovation. This quest for constant refinement rests on an active policy of construction, reconstruction and renovation of movie theaters and innovative projection technology.Les Cinemas Gaumont Pathé is owned by Pathé, one of the biggest film producers in Europe and a major player in film distribution.