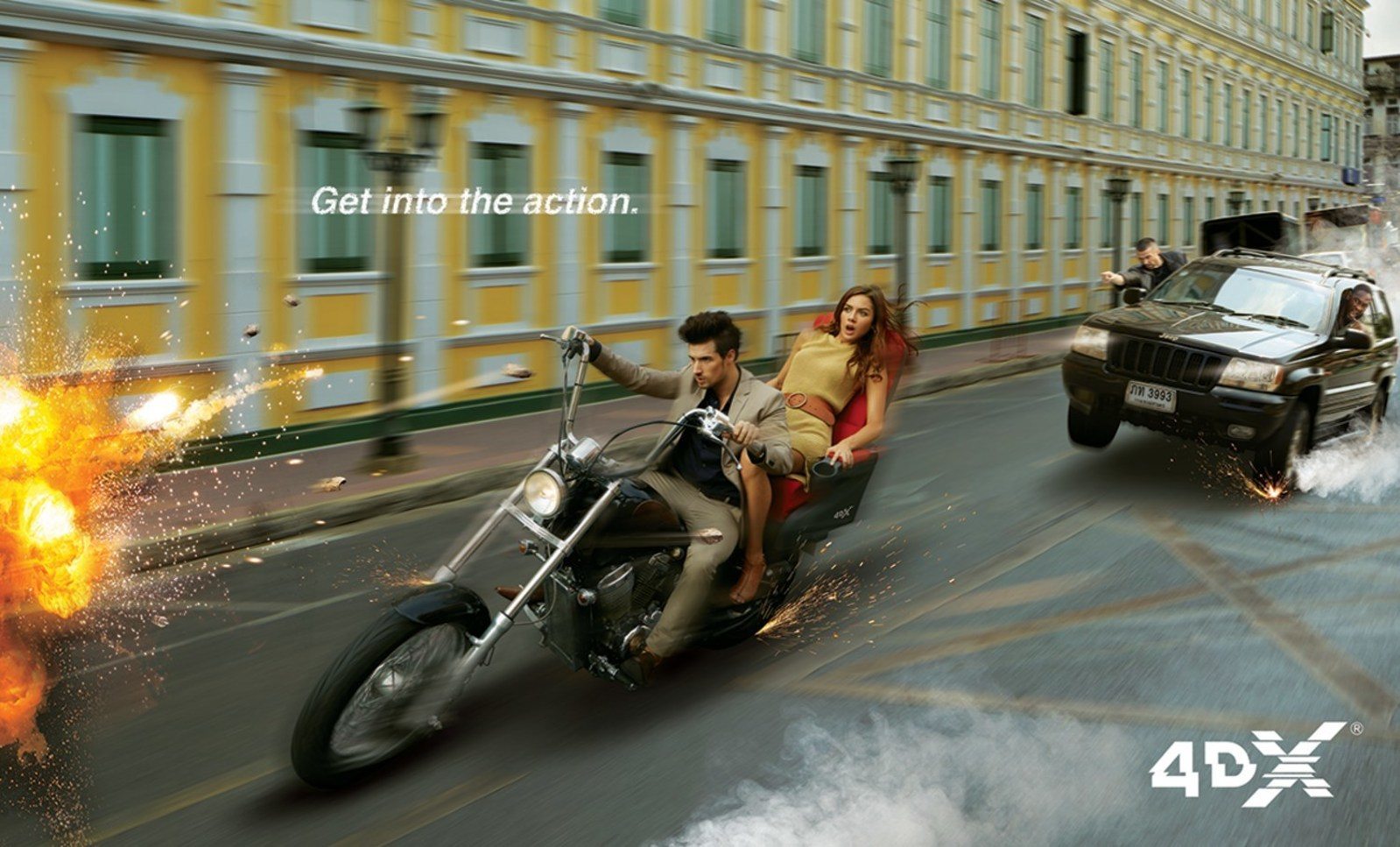 European Growth of Immersive Cinema Technology from CJ 4DPLEX Continues with New Locations Planned in France, the Netherlands, Switzerland and Belgium by 2020
CJ 4DPLEX has today announced an expanded partnership with Les Cinémas Gaumont Pathé, through which they will open a range of at least 50 4DX locations by 2020 in Europe.
On May 27th 2017, the two companies had announced a first roll out plan of 30 theatres by 2020 in Europe. As part of this initial plan, Les Cinémas Gaumont Pathé have added 11 4DX theatres in 2017: 7 in France (Pathé La Villette in Paris, Pathé La Valette in Toulon, Gaumont Montpellier Multiplexe, Pathé Carré de Soie in Lyon, Gaumont Docks Vauban in Le Havre, Pathé Conflans in Conflans Saint Honorine and Gaumont Valenciennes), 2 in the Netherlands, one in Switzerland, and one in Belgium.
With this extended partnership, Les Cinémas Gaumont Pathé plan to have a total of 40 4DX theatres in France, 5 in the Netherlands, 4 in Switzerland and one in Belgium by 2020.
"So far, our partnership with Les Cinémas Gaumont Pathé has been extraordinary, driving our strategic growth in Western Europe. We look forward to more than tripling the number of 4DX locations by the end of 2020 in Europe. We are really happy to widen this successful partnership in the coming years," said Byung Hwan Choi, CEO of CJ 4DPLEX.
"4DX is one of the newest trends in the global film exhibition industry. We look forward to running more 4DX screens in our theatres and are excited to offer a new entertainment choice to more customers." said Martine Odillard, Chairman of Les Cinémas Gaumont Pathé.
About CJ 4DPLEX
CJ 4DPLEX is the world's first 4D cinema company, headquartered in Seoul with international offices in Los Angeles and Beijing. The company created 4DX, the first and leading 4D cinema technology for feature films, providing moviegoers with an immersive cinematic experience that utilizes all five senses, allowing the audience to connect with movies through motion, vibration, water, wind, snow, lightning, scents, and other special effects that enhance the visuals on-screen. CJ 4DPLEX brings 4DX auditoriums to exhibition partners along with 4DX codes for both major Hollywoodblockbusters and local titles. Each auditorium incorporates motion-based seating synchronized with more than 20 different effects and optimized by a team of skilled editors, maximizing the feeling of immersion within the movie, beyond the limits of audio and video. Since 2009, more than 480 Hollywood titles have been screened in 4DX. As of December 2017, more than 55,000 4DX seats operate in 457 auditoriums spanning 56 countries. CJ 4DPLEX was named a Most Innovative Company of 2017 in Live Events by Fast Company. For more information, please visit www.cj4dplex.com.
About Les Cinémas Gaumont Pathé
Les Cinémas Gaumont Pathé are leaders of exhibition theatre in France, the Netherlands, and Switzerland, It is also present in Belgium. At the end of 2016, Les Cinémas Gaumont Pathé operated 109 movie theatres totaling 1,080 screens, 66,8 million admissions and 743 million euros in revenue. Les Cinémas Gaumont Pathé pairs the continuous modernization of its movie theaters with the never-ending pursuit of innovation. This quest for constant refinement rests on an active policy of construction, reconstruction and renovation of movie theaters and innovative projection technology.Les Cinemas Gaumont Pathé is owned by Pathé, one of the biggest film producers in Europe and a major player in film distribution.