MoviePass, the company that helped introduce moviegoing subscriptions to North America before infamously flaming out, plans on relaunching in the summer of 2022, albeit with some significant changes. The first revision to the new MoviePass is the return of its original co-founder and CEO, Stacy Spikes, who purchased the company out of bankruptcy.
By now, the oft told story behind the founding, rise and fall of MoviePass is rather well known. Founded in 2011 and launched in 2012, Spikes ran MoviePass until August of 2017 when it was sold to Helios and Matheson Analytics (HMNY), a publicly traded company. At the same time the company's new leaders – HMNY CEO Ted Farnsworth and MoviePass CEO Mitch Lowe – lowered the price for the unlimited moviegoing subscription to USD $9.99 per month, a price many felt was too good to be true. Within a few days MoviePass' subscriber base would skyrocket from 20,000 to 150,000 and ultimately to three million customers by June of 2018.
The hope for HMNY was that, while they might be losing money with every ticket they sold, by ramping up the number of MoviePass subscribers the company could then turn around and sell their customer's behavioral data. HMNY gambled that they could convince major movie studios and big brands to purchase their data is which ultimately did not pay off. MoviePass' naysayers were proven correct when in September of 2019 the company shut down its service before ultimately filing for bankruptcy in January of 2020.
And that's the abridged version of the story skipping over the hundreds of millions of dollars HMNY burned through, the questionable acquisitions of companies such as Moviefone, its detour into film distribution and a long-running public dispute with AMC Theatres. At the same time, MoviePass did help popularize the concept of moviegoing subscriptions in the United States, to a point where there is no longer a doubt the model works, causing exhibitors to launch their own versions of unlimited moviegoing subscriptions.
Spikes, though, wasn't around for most of MoviePass' historic rollercoaster, having been unceremoniously fired by Lowe and Farnsworth on 9 January 2018 via an email that read, "Your services are no longer needed. We thank you for everything you've done for the company." He recounted some of this history yesterday when he took the stage at the Walter Read Theatre in Lincoln Center to announce the relaunch of MoviePass. He didn't say much about HMNY or Lowe and Farnsworth, other than "there was a really big difference in the belief of the way the company should go forward and how we should take it to its next level."
However, Spikes, who is African American, did outline why it was he sold the company he founded in the first place, explaining that he was left with little choice. "We ran into something that a lot of diverse founders run into. That's the ability to access capital," he said, confessing that one of the reasons he wanted to bring MoviePass back to life was to show that it's important for diverse founders to have access to capital. "Only three percent of capital that is deployed goes to women and minorities and that has to change in America."
Now that Spikes has regained ownership of MoviePass, which the bankruptcy court granted him at the end of 2021, he is being very selective with the investors that want to fund MoviePass' second act, as he called it. Indeed, Spikes is making a portion of the company available to anyone who wants to invest, citing the numerous MoviePass fans who over the last three years filled social media and Reddit with questions about whether the service would ever relaunch.
Ironically, one of the assets Spikes salvaged from the ashes of the old MoviePass was the data generated during its meteoric crash. During that time the company's three million customers saw 50 million movies in a single year at over 4,000 different theatres. In 2018 MoviePass customers accounted for four percent of the entire market, lifting overall revenue by six percent. They also found that while they didn't affect the bottom line of blockbuster releases like "Star Wars," MoviePass had a huge impact on specialty, independent and awards releases. For instance, in New York City, the company was number one in all sales for the documentary "Won't You Be My Neighbor?"
"If you looked at MoviePass if it was an exhibitor across the entire nation in that year, we would rank number three if we were a virtual exhibitor," Spikes said. "If you took the number one market, New York, we would be the second largest exhibitor in that market." He learned that MoviePass customers were using the service as a discovery tool rather than a way to buy discounted movie tickets.
Upon regaining control of MoviePass, and with this knowledge in hand, Spikes and his original engineering team asked "What do we do for a second act? How are we going to come back? How are we going to make this bigger, better, stronger, faster?"
The answer came in looking at the model from a different perspective. "Can we do this as a cooperative? That we rebuild MoviePass as a company that is built by its fan base? That we become a body, like a co-op, that actually buys tickets in the marketplace and works from that point of view," he wondered aloud going on to directly address the audience gathered for the event. "We want to be able to allow you to be our owners."
To be sure, investor crowdfunding isn't the major difference in MoviePass 2.0. Instead there are at least six new features that dramatically change the way the entire service works. Originally, subscribers could see one movie per day and no movie more than once. Essentially, if a subscriber could find 30 different movies to see in a single month, then they could do so. When MoviePass relaunches, which is scheduled for this summer, they plan on issuing tickets through a credits system. Tickets for popular movies during peak times will be more credits than, say, tickets for an indie film on a Monday night.
This credits model is not new, it's just new to movie theatres an industry which is used to counting money in dollars and cents. MoviePass is effectively creating a virtual currency where its customers can use their credits in different ways, for different movies at different times. This is essentially a volume play to move audiences to see films they may not otherwise have gone to at times when cinemas have unused, remnant inventory a.k.a empty seats. It is also completely opposite of the model the old MoviePass used wherein the fewer movies a customer saw in a month, the more the company made, a.k.a. breakage.
In fact, the second big difference with the new MoviePass is that the credits it issues will rollover month-to-month. "So if you didn't go one month, but you under-use them, you're going to be able to roll those over and use those credits as well," said Spikes. Or you can bring a friend, which is the third new feature the relaunch of MoviePass plans to offer. The fourth addition is that the credits are tradable and, presumably, giftable.
One way for subscribers to earn credits is through the sixth new feature to the service; watching advertisements through what MoviePass has dubbed PreShow. Brands can engage directly with MoviePass users through the app, which will in turn track whether a user is actually watching an advertisement. By viewing the ads subscribers can gain additional credits to use on movie tickets.
Tiered pricing plans is the final modification to the relaunch. What Spikes and his team are aiming to build with the MoviePass 2.0 is, "the first end-to-end cinematic marketplace."
As part of this, cinema operators will be able to control the cost, in MoviePass credits, of a film title at a given location at a specific time. It's not unlike how the ride-sharing company Uber introduces surge pricing upon receiving a large number of requests in the same geographic area. If this sounds like dynamic pricing, you'd be correct, albeit via a virtual currency, credits scheme rather than legal tender. It is also a way for distributors and exhibitors to market directly to MoviePass users. The end goal is to be able to drive demand on a more granular level.
Of course this will require exhibitors and possibly even distributors to partner with the new MoviePass. The company had started to partner with cinema operators toward the end of its prior life. "We're bringing that back where theaters will be able to partner," Spikes said. "Starting today, any circuit that wants to be part of this partnering system, they can go to MoviePass.com and they can actually start filling out the forms. There is no charge to be able to be a partner for theatres. It is free to be able to to integrate with us and we pick up all of that cost."
Spikes is referring to the use of an API where users can buy tickets through the MoviePass app directly with the exhibitor. It will also allow the theatre operator to control the "pricing" of film titles at their locations and market directly to MoviePass subscribers. "What we found was every time a theater plugged into our API, it drove new traffic anywhere from 30% to 40% higher," reported Spikes. "So we said we're gonna bring all of that back. But now we're going to let the theater offer things to you to be able to promote and drive traffic to them."
The obvious question for Spikes is that, thanks to MoviePass, major theatre chains have all now launched their own subscription programs so how could there be any room for a third-party to attract moviegoers? He was well prepared for the issue to be raised, stating, "There's something that we noticed, if it benefits one theater chain, it's really a loyalty program. But if it benefits the entire market then what you actually have is a marketplace. Our goal is to create a marketplace where all theaters, all movies, all titles, all parts of the market benefit and that's very important to us."
To facilitate all of this the MoviePass engineering team has been rebuilding the platform using Web3 technologies, which is too complicated to get into here, but suffice to say it revolves around the same kind of block chain, decentralized concepts that power cryptocurrency and token-based markets. It's simply one of the tools that MoviePass hopes will allow them to achieve their ambitious master plan. "Our moonshot is to get to 30% by 2030. According to our data, we realize that if 30% of moviegoers became subscribers, like we did almost in a single year, we could double the annual revenue and attendance of the overall movie industry," Spikes said. "Because we've found that when people join MoviePass, they increase their behavior anywhere from 100 to 144%. And they go more often. So that's our moonshot."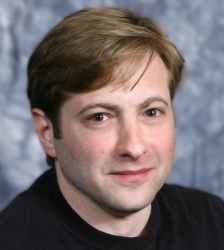 Latest posts by J. Sperling Reich
(see all)