In a move most of the cinema industry had been predicting for at least a year, AMC Theatres, the world's largest movie theatre operator, announced a new moviegoing subscription program today named AMC Stubs A-List. It comes as no shock that the program was immediately compared to a competing subscription plan offered by MoviePass. This inevitability may prove to be a problem for AMC, despite some of the scheme's worthwhile features.
When the offering launches on 26 June, AMC Stubs A-List subscribers will be able to see three movies per-week at any of the company's theatres. This includes 3D (i.e. RealD), Big D (PLF), Dolby Cinema and IMAX screenings, a feature MoviePass does not offer. (MoviePass competitor Sinemia does however offer access to premium screens). Another major differentiator in AMC's plan is that subscribers can purchase tickets in advance, and where available, even reserve seats.
A-List will effectively be a third tier to the circuit's existing a AMC Stubs loyalty program, which presently has a free level and a Premiere version which costs USD $15 per-year. All of the Premiere benefits will carry over to A-List subscribers, such as waiving online ticketing fees and discounts on concessions. Unlike MoviePass, which uses a special credit card, A-List will utilize the AMC smartphone app. At the risk of coming across as an infomercial for the new offering, we should also add the USD $19.95 monthly subscription price also allows customers to see a title more than once and more than one movie on any given day – though with a two hour window between movies.
When the data outfit Helios and Matheson Analytics purchased MoviePass in August of last year and lowered the service's subscription price to USD $9.95 per month, AMC Theatres immediately and emphatically stated it was not welcome at its cinemas:
While AMC is not opposed to subscription programs generally, the one envisioned by MoviePass is not one AMC can embrace. We are actively working now to determine whether it may be feasible to opt out and not participate in this shaky and unsustainable program.
It was widely speculated that AMC's opposition to MoviePass stemmed from a desire to launch its own subscription program; a notion that today's announcement feeds into. In fact, Stephen Colanero, the Chief Marketing Officer of AMC, had no problem setting the record straight in talking to Celluloid Junkie, explaining that the company had been working on their subscription-plan for "several years."
"We think the [subscription] concept is a great concept. Our only concern was about the price point and unsustainability of that price point," said Colanero, referencing AMC's original statement about MoviePass. "The only issue we had was price point. We think that what we have put together threads the needle of a sustainable solid program that has a sound fundamental economics, but is attractive enough for a moviegoers."
So how did AMC wind up at the USD $19.95 price point? According to Colanero AMC, "did a lot of research, whether it's economic modeling, talking to consumers, and we also bought the Odeon circuit in the UK, which has run this program for several years. We looked at some of their economics with the price point that they offered. We think it's the right combination of value and a price that gets our guests interested in a way that is economically viable for us to be able to offer it."
Actually, it was their acquisition of Odeon in the United Kingdom, not MoviePass lowering its price, that first sparked second-guessing that AMC might cook up its own stateside subscription offering. AMC was able to glean what Odeon's expectations were before they launched Limitless in the UK, what they saw after it launched and comb through their consumer data to model various uptake and financial projections. "We've also grown our AMC Stubs program to almost 15 million members over the last few years, which gives us a treasure trove of moviegoer data," said Colanero. "We're excited to bring more options to that AMC Stubs universe which will continue to provide data for us and our studio partners."
Speaking of which, like MoviePass, AMC Stubs A-List will be paying content owners the full value of any movie ticket that is purchased. Colanero said AMC had discussed the new program with studios who have all been supportive. Why wouldn't they be? They get all of the upside without any of the immediate risk.
The same is true for those who provide some of AMC's premium amenities such as RealD, which has outfitted roughly 3,300 of the circuit's screens with technology for 3D movies. Michael V. Lewis, the company's founder and chief executive officer, leant his support in a statement released shortly after AMC's announcement:
"AMC, under Adam Aron and his team, have been true industry innovators who have been aggressive leaders in addressing the demands of our business and we fully support their new A-list loyalty program. We believe this is the kind of service that will greatly benefit consumers who want the choice to see the latest and greatest blockbusters when they are offered in RealD 3D."
IMAX was equally complimentary about AMC's new scheme, with the company's CEO Richard Gelfond also releasing a statement:
"We expect to see a surge in demand for IMAX tickets from this exciting new program, which should drive incremental revenue to IMAX theatres by offering consumers – for the first time – the freedom to experience blockbusters such as Jurassic World in IMAX over standard offerings for no additional upcharge."
AMC believes the new program will grow box office dollars, creating a win-win situation for both itself and the studios. "We're confident that people who will participate in AMC Stubs A-List will bring other moviegoers with them," Colanero stated."So that's a positive, certainly with the box office, and we're confident that they'll, they'll also purchase concessions, so we'll have plenty of parts of the pie that will make this overall a very good thing and a we're positive of what impact is ultimately going to have on our financials."
Understandably, the mention of financials may be a dog whistle for shareholders and investors, but Colanero's comments about A-List subscribers wanting to bring other moviegoers begs the question about whether AMC might eventually offer friends and family subscription packages. We predict they will, but the company is wisely taking baby steps by first launching A-List as a standalone product.
During a conference call with analysts after the announcement, AMC CEO Adam Aron calculated that for every million subscribers to the A-List program will generate a run rate of between USD $15 million and USD $25 million in EBITDA per year. This is assuming that each of those subscribers visits an AMC theatre 2.5 times per-month on average. Should that figure dip to 2.25 time per-month then earnings could jump another USD $10 million.
Apparently one variable not built into AMC's financial models for A-List is breakage; customers paying their monthly subscription fees but not using the service. "Our goal is to have people come to the movies and enjoy the movies and fall in love with the movies and have a lifelong love affair with the movies," said Colanero. "We're not happy when people don't come to the movies. If we do have members who we see from their visit patterns aren't coming very often, we're actually going to try and stimulate that visit. We actually want people to come more often."
AMC probably won't have to worry about getting A-List subscribers to show up, at least not the early adopters. If MoviePass is any indication, these are likely to be some of the chain's heaviest moviegoers. Meaning, AMC will be selling subscriptions to frequent customers who would have otherwise paid the full ticket price. This will amount to short term declines in box office revenue for the circuit (not the studios) that could amount to millions of dollars.
Eddie Yoon, a growth strategist who coined the popular business term superconsumer, sees this as one of the biggest problems with AMC Stubs A-List. "The whole premise of superconsumers is that there is 10% of moviegoers that drive 50% of the revenue," he said. "AMC Stubs A-List is going to the heart of the people that love AMC the most and see the most AMC movies. They are going to be told about this subscription idea. Because they are savvy movie customers they are naturally going to compare and they're going to figure out that MoviePass is a superior product and go there. It's almost the worst possible thing that AMC could have done."
One of the major drawbacks of AMC Stubs A-List, one so obvious we didn't mention it until this far into the post, is that, naturally, subscribers can only use the offering at AMC Theatres. Sure, you may not be able to see 3D or IMAX films with MoviePass, or purchase tickets from home ahead of time and you have to use a special credit card, but at least you can see one movie per day at most cinemas which accept MasterCard. A-List will only be good at the 650 multiplexes run by AMC. As well, AMC's program limits subscribers to roughly 12 movies a month, whereas with MoviePass you can see as many as 31 movies in certain months.
"To me what they are launching is a worse 'me too' product," said Yoon. "It's a less good version of what MoviePass is offering and I think it will inadvertently feel like advertising for MoviePass. If I'm an AMC customer and I see this offer, it's going to drive me to MoviePass in a way I don't think AMC is realizing. MoviePass should write AMC a big old check."
AMC's announcement this morning comes a week after MoviePass revealed they have surpassed three million subscribers on their way to what they now project to be five million by the end of the year. For Yoon, this is an achievable target.
"AMC is thinking competition and MoviePass is thinking category creation," he said. "AMC sees this as a zero sum game. Maybe this is a defensive move to take share from MoviePass. Whereas more competition is good for MoviePass. It legitimizes them. It brings more attention to them, and as long as they have the superior product, which for now they do, I think they will blow past their five million subscriber projection as a direct result of this AMC initiative."
Nobody agrees with Yoon's assertions more than MoviePass itself. Shortly after AMC made their plans for A-List public, the company released the following statement:
We are absolutely thrilled that AMC has finally stepped up to embrace a model that we've known all along will be the future of our industry. The MoviePass Effect has made its mark and the model is here to stay. It's important to recognize that they will only be able to service 23% of the nation's theaters and MoviePass subscribers get a better deal in more than 91% of them, including AMC. Beyond that, our key differentiator is that we pave a path of success for independent and small theater chains, where we will continue to focus our efforts. Ultimately, we are trying to innovate the industry and good competition will help make that happen.
That's a perfect segue to one of the final points we wished to make in this post. With Cinemark having launched its MovieClub scheme late last year, Regal Cinemas is the last of the "Big Three" exhibitors in the United States not to have some form of subscription program. However, Regal's new owner Cineworld acquired UGC back in 2005 which was the first chain to launch its Unlimited scheme in the UK several years ago. Thus, it is highly likely that it will roll out a similar scheme in the U.S. in the near future.
This raises the question about whether mid-size and smaller circuits such as Marcus and iPic will launch their own subscription schemes, or alternatively, throw in their lot with MoviePass. Either way, with AMC's A-List program the cat is out of the bag when it comes to subscription moviegoing models. Whether MoviePass is sustainable financially in the long run or not, they are in large part responsible for mainstreaming the concept. As Yoon sees it, "Even if MoviePass goes under, somebody else that's not in the theatre business today, potentially with deeper pockets, will take their place."
And we all now how the cinema industry loves it when third-parties enter the space to insert themselves between exhibitors and distributors. (Sarcasm intended.)
Patrick von Sychowski contributed analysis and reporting to this post.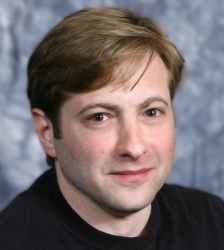 Latest posts by J. Sperling Reich
(see all)