If acquisitions activity at the 2022 Sundance Film Festival provides any insight into the current market for specialty and mid-tier movies, as tends to be the case with Sundance, then the near-future for cinema operators of all sizes is decidedly mixed.
The festival wrapped up this year's program last weekend by handing out more than two dozen awards to official selections . For the second year in a row COVID forced Sundance to move its event online and, once again, the festival managed to pull off a dynamic virtual festival filled with noteworthy titles from both established and emerging filmmakers. Yet fewer of these movie than ever before will wind up being shown exclusively in cinemas. Indeed, a review of the movies that distributors purchased during this year's Sundance is indicative of the current and short-term state of theatrical distribution, and as such, illustrates the challenge movie theatre owners will face when looking for titles to play in-between superhero blockbusters.
To be sure, an ongoing pandemic has curbed moviegoing for what would be considered serious, "adult" films, prompting distributors of such titles to shuffle them off to streaming and VOD platforms. However, streaming services have a need to deliver an unending supply of new and fresh content to attract subscribers, which ultimately brings them to Sundance to Hoover up movies that might otherwise first play in cinemas. And with the theatrical potential for medium-sized movies currently suppressed, the distributors of such titles have become increasingly more selective, which in turn compels producers and sales agents to offload films through alternative distribution channels. This self-perpetuating cycle was on full display during this year's Sundance Film Festival.
Of the more than 84 films appearing in this year's festival, 22 were acquired just before, during or in the week after the festival. An additional 16 showed up at Sundance with distribution. Movies with a more commercial or broad appeal were snapped up by streamers, often after competitive bidding wars. While this doesn't necessarily guarantee these titles won't appear in cinemas, it does mean their theatrical exclusivity in certain territories will be limited at best. We'll look at some of these movies, just in case someone gets the bright idea to put them in movie theatres, where they'd play quite well. Then we'll take a look at those titles that will definitely be cinema-bound.
The Movies That (Maybe) Got Away
"Cha Cha Real Smooth" won both the Audience Award in the U.S. Dramatic Competition at Sundance as well as the big money prize, selling to Apple TV+ for USD $15 million. The comedic drama is the second film from writer/director Cooper Raiff, who also produced, co-edited and starred in the film. Did we mention he's 24-years-old? Raiff plays a recent college graduate who takes a job as a bar mitzvah party starter and ends up falling for an older woman played by Dakota Johnson. It's the kind of sweet coming-of-age film that one might expect to find on a streaming service, but five years ago would have been picked up for less than half the cost and played in theatres to grosses in the USD $15 million range.
This is not to say Apple won't allow "Cha Cha" to be shown in theatres, but we'll never know the gross if it does. Last year the company paid a record price of USD $25 million for CODA, which won Sundance's top prizes. The heartwarming drama about a hearing daughter living in a deaf family played well in those theatres that booked the movie, but with theatrical exclusivity it could have been a breakout word-of-mouth hit that raked in over USD $60 million on its way to picking up a Best Picture Academy Award nomination. It will more than likely get the latter this week when the Oscar nominations are announced.
Another title that would have surely netted Emma Thompson an Oscar nomination for Best Actress, if not the award itself, is "Good Luck To You, Leo Grande." Sophie Hyde's film may have a cumbersome title, but it also stars Thompson in all her glory (and we we mean that quite literally) as a retired school teacher who hires a young sex worker played by Daryl McCormack to provide her with the sexual experience her deceased husband never did. It's funny, touching and this two-hander would have filled theatres with the over-50 crowd, particularly women of a certain age. Instead, "Leo Grande" won't be trying its luck in cinemas as it was acquired by Searchlight Pictures and is headed straight to Hulu.
The same is true for another Searchlight acquisition; "Fresh." This well-made horror satire stars Daisy Edgar-Jones who discovers that the doctor she recently began dating has, as the festival program puts it, "some unusual appetites." Saying anything more would be giving too much of this thriller away. It easily could have played well in theatres with the proper marketing campaign, specifically one that warns those who have seen the film not to reveal its secrets.
There are no secretes to keep with "Am I Ok?" The first directorial effort from real life couple Tig Notaro and Stephanie Allynne centers around two women in their early thirties; one is moving to London and the other is discovering a little late in life that she is attracted to girls. It sounds like the worst kind of saccharine festival film, but is actually a sweet and lovely little movie. "Am I Ok?" is also exactly the kind of title specialty distributors don't want to take a flier on right now when it comes to a theatrical release, which may be why Warner Bros. picked it up for their streaming service HBO Max.
On the other hand, "Emergency" is a film that would attract the kind of young, socially conscious demographic to movie theatres that were the first to return when cinemas reopened. A dark comedy directed by Carey Williams focused on a pair of high achieving college kids who want to be the first Black students to ever complete a frat party tour at their university. There's only one problem; they have no idea who the underage white girl passed out in their living room is or how she got there and fear what will happen if they call the police. High stakes hijinks ensue. Amazon Studios backed the film nearly a year ago and brought the film to the U.S. Dramatic competition at Sundance. It remains to be seen if they'll also bring "Emergency" to movie theatres before streaming it on their Prime Video service.
(Probably) Coming Soon To Your Movie Theatres
Though streaming services seemed to dominate many of the truly commercial films at the 2022 Sundance Film Festival, theatrical distributors still made acquisitions that, in all likelihood, will make their way into movie theatres in some form. This year's selections may not have a "Brooklyn," "Little Miss Sunshine," "Prescious," or "Whiplash," all of which got their start at Sundance, but we'll list a few here that have some real promise (and a few that don't). We will not include titles that premiered outside of Sundance, such as Kogonada's "After Yang" which is being released by A24 in North America and "The Worst Person in the World," Joachim Trier's latest film which Neon is currently distributing.
You surely know John Boyega's name from his stint in the last "Star Wars" trilogy, but you might not recognize him in "892." He star's in Abi Damaris Corbin's debut feature as a U.S. Marine veteran who is driven to rob a bank after the government turns its back on him. Boyega gives a commanding performance and the late Michael K. Williams plays the hostage negotiator in his final film role. Bleecker Street wisely jumped on this one and, even more wisely, will be releasing "892" in North American theatres in either late summer or early fall.
"Alice" was one of those titles that was picked up a month before the festival, which is always a dubious move. If producers and sales agents think they have a real winner on their hands, then it pays to premiere the film at a festival in front of an audience, letting all buyers see it at the same time, in an effort to generate some bidding. Selling a title before its premiere could signal that either the producer's lost faith that the movie could generate such hype or they were made a lucrative offer they couldn't refuse. Given the current market conditions, read between the lines. Vertical Entertainment and Roadside Attractions will be distributing "Alice" in March, though it will be interesting to see how they market a movie about a runaway slave which has a serious twist at the mid-point. It's hard to describe the period drama without seriously spoiling it. Writer/director Krystin Ver Linden is a Quentin Tarantino protege. Keke Palmer stars as the title character opposite Common.
Though "Alice" may present Roadside attractions and Vertical Entertainment with a marketing challenge, "Emily the Criminal" is a straightforward thriller about a young woman who gets involved in a criminal scheme involving fraudulent credit cards. Aubrey Plaza is spot on as the volatile Emily in John Patton Ford's first film and without her the film may not work, which kind of makes sense for a character study. "Emily the Criminal" rightly deserved the positive reviews it received at Sundance, though it will need some serious marketing muscle to gain awareness for its theatrical release.
Roadside Attractions continued its Sundance acquisitions in the days following the festival picking up, "Call Jane," which will also be appearing at the upcoming Berlin Film Festival this month. Screenwriter Phyllis Nagy makes her directorial debut with a by-the-numbers period piece set in the 1960s. Elizabeth Banks plays a married woman seeking a safe abortion after being diagnosed with a life-threatening medical condition. She winds up finding and becoming part of the Jane Collective, an underground organization which once helped women obtain safe, albeit illegal, abortions. Sigourney Weaver is featured as the leader of the group, though the film belongs to Banks who turns in the kind of performance that makes Roadside's decision to release the film this fall a no-brainer. Though a timely subject, "Call Jane" deserved the modest reviews it received.
Another period movie likely to generate some chatter come awards season is "Living," The film was written by Nobel Prize winning novelist Kazuo Ishiguro as a retelling of Akira Kurosawa's 1952 movie "Ikiru." Sony Pictures Classics won the bidding spree for the drama which stars Bill Nighy as an English civil servant in the early 1950s whose forced to reexamine life after becoming terminally ill. If this sounds like the kind of movie that will yank at your heart strings, you'd be correct. You'll need a hanky or two for Oliver Hermanus' film which was immediately hailed as an instant classic after its Sundance premiere. SPC will be releasing the film theatrically in North America, Latin America, Eastern Europe, Germany, Scandinavia, India, South Africa and parts of Asia. And they are just the distributor to handle a title in which a veteran actor such as Nighy making a good case to stock his trophy shelf. It feels similar to when SPC acquired "The Father" at Sundance back in 2020, before the film went on to a win Anthony Hopkins the Oscar for Best Actor.
Another Sundance title that had audiences buzzing about lead performances was "Resurrection," written and directed by Andrew Semans. Rebecca Hall, whose directorial debut "Passing" was featured during last year's festival, stars in the psychological thriller as a woman dealing with a past filled with grief and trauma. Her mental balance falls apart when she continues to mysteriously run into a man from her past, played by Tim Roth. Both actors turn in some of the best performances of their careers so hopefully IFC Films will be able to spin some theatrical magic when they bring "Resurrection" to cinemas later this year, possibly with a simultaneous VOD release. The indie label picked up the film in conjunction with Shudder, which plans on streaming the film on their horror-centric service after its initial run.
On a far lighter note than either "Living" or "Reserrection" is Jim Archer's debut feature. If you like quirky British comedies about seven foot tall cabbage-loving robots, then "Brian and Charles" will be right up your alley. Focus Features picked up Jim Archer's debut feature about a lonely inventor who creates a companion for himself out of a washing machine. It may sound strange or absurd, but this crowd pleaser has box office potential if Focus and Universal (internationally) can help audiences discover it.
Focus is also handling "You Won't Be Alone," a title which it picked up during the film's post-production in 2020. Goran Stolevski sets his feature debut in 19th century Macedonia where a young girl is kidnapped and transformed into a shapeshifting witch. It's not exactly a horror film, though can be sold as one, and it's not exactly a drama either. Noomi Rapace is one of the only recognizable names on the marquee, playing the witch in one of her guises. If Terrence Malick were to make a Macedonian horror film, it would probably turn out a lot like "You Won't Be Alone." One way for Focus to position the film for a theatrical release is as an awards contender during an early fall run, but that might be a stretch.
Horror and psychological thrillers seemed to be the genres of choice at Sundance this year. IFC Midnight picked up an example of the latter by acquiring Chloe Okuno's "Watcher" an English language film about a woman who believes she is being stalked in her new apartment building in Romania. The distributor had previously purchased "Hatching," an outright horror film from first time Finnish filmmaker Hanna Bergholm. It begins when an adolescent girl finds a bird egg in the woods which she brings home and incubates until it hatches. The creature that emerges… well, let's just say Sundance programmers described the movie as "a tremendously twisted coming-of-age body horror film." IFC Midnight will likely try and release both films simultaneously in theatres and VOD.
Another Sundance entry with an interesting premise can be found in writer/director Riley Stearns third film, "Dual." RLJE Films is planning a theatrical release for this semi-sci-fi movie about woman with a terminal disease who commissions a clone of herself so her friends and family won't have to suffer when she dies. The catch comes when the woman miraculously recovers and is required to fight her clone in a televised duel to the death. Both versions of the woman are played by actress Karen Gillan. Aaron Paul shows up as the trainer who prepares the woman to do battle with her clone. "Dual" has a stilted tone which may not appeal to general audiences.
Programming In A (Not So) Perfect World
As usual, Sundance programmed a slate of top-notch documentaries. Each year the festival highlights important non-fiction films that go on to critical and financial acclaim. Keep in mind Sundance is where "Hoop Dreams," "Super Size Me," "Searching For Sugarman" and "Twenty Feet From Stardom" first premiered. And that's just four out of dozens that could join such a list. This year was no different, with documentaries on timely subjects such as abortion, social media, systemic racism and political activism.
National Geographic acquired two films at the festival. In "Fire of Love" Sara Dosa pieces together spectacular archival footage of Maurice and Katia Krafft, the married volcanologists whose influential work came to an end when they died together during a volcanic eruption in Japan in 1991. "The Territory" tracks the ongoing battle that the Indigenous Uru-eu-wau-wau people are waging against the illegal loggers and farmers that are taking over their land in the Brazilian Amazon. Though only one small tribe of fewer than 200 people, it is a tiny slice of a much bigger problem.
This could also be said of Shaunak Sen's stunning "All That Breathes." Shen follows two Indian Muslim brothers in New Delhi who have dedicated their lives to saving endangered birds, carnivorous black kites, that are dying off due to the city's poor air quality in New Delhi. Through social unrest and an ecological disaster the brothers strive to overcome each adversity they come up against. Remarkably, "All That Breathes" hasn't been acquired yet. In a perfect world however, movie theatres could run a program that shows both "The Territory" and "All That Breathes" back-to-back with an intermission for refreshments. Each film is less than 90 minutes and their focus on climate change is thematically similar.
Of course, if it were up to us we'd also book "Navalny" in cinemas. Daniel Roher's gripping documentary won both the U.S. Documentary Audience Award and the Festival Favorite Award at Sundance. The film tells the story of how Russian opposition leader Alexei Navalny teamed up with investigative journalists from around the world to find out whether his government tried to poison him in August of 2020. What he discovers about his own assassination attempt and how he goes about uncovering the truth is a fast-paced wild ride that, if it weren't being filmed, would be hard to believe.
Alas, "Navalny" will be premiering on CNN before heading to HBO Max. And therein lies the conundrum; the movie awarded as the Sundance Film Festival favorite is not going to be shown in movie theatres, but instead is being withheld for smaller screens where it will be regularly interrupted by commercials.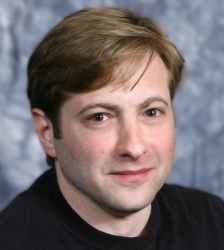 Latest posts by J. Sperling Reich
(see all)