Dear Junkies,
No time for introductory words of wisdom as we prepare for CinemaCon. Hope to see you in Las Vegas next week. Drop us a line (tips[at]celluloidjunkie.com) to arrange a meeting or just have a chat over coffee (or something stronger).
Regards – Patrick
---

Russia cinema fire investigation; Cineworld shareholders nix bonuses; Samsung Cinema LED for GSC in Malaysia; CGV and Lotte accused of price fixing; MoviePass and luxury cinema profiled; Sodexo and Filmology hacked; end to Indian cinema strike in sight; Canal Olympia across Africa; Lewis Isle gets Sunday cinema; Cineworld West Swindon 'plumbing issue'; Regent Redcar structural defects; CGV ceiling collapses; "A Quiet Place' bad for popcorn and IKEA home cinema.
---
Russia – Details are emerging from the investigation surrounding the mall fires where 64 people including children died trapped in a cinema. "The emergency exit from the cinema hall at Kemerovo's Zimnyaya Vishnya mall was fixed with a cable lock, RIA Novosti reports citing the Investigative Committee. The investigation has already identified the high-ranking officials who had prevented fire safety checks at the mall, the ICR noted." Hopefully prosecutions will follow the investigation. Crime Russia – 14 April 2018
UK – Cineworld shareholders have rejected a share option, bonus and pay packet increase for the management of global cinema major.
The UK cinema chain asked investors to approve a proposal that would have handed them millions of pounds worth of shares, which they could cash in once its share price had risen 10pc. However, it was knocked back because the awards were tied to the completion of its takeover of American rival Regal Cinemas, which left Cineworld with a heavily-discounted share price.
While shareholders supported the merger, it looks like they are adopting a wait-and-see approach to how it will play out before showering Mooky & Co. with rewards. Telegraph – 14 April 2018
Malaysia – Samsung Cinema LED is coming to Malaysia with the announcement of the installation of a screen with Golden Screen Cinema (GSC) in Kuala Lumpur Mid Valley shopping mall in Malaysia. This will be the second installation in South East Asia after Thailand, with screens also in Korea, China and Switzerland. Samsung is expected to announce the opening of its first US screen later this week, ahead of CinemaCon. ETNews (KR) – 15 April 2018
Korea (Republic of, South) – CJ CGV and Lotte are under investigation for 'following' the cinema ticket price rise of Megabox, the country's third major exhibitor. Lotte is putting up the price by KRW 1,000 (USD $0.93) on 19 April, following CGV's increase of the same amount on the 11th (just in time for "Avengers: Infinity War"). "As the three multiplexes raise ticket prices in succession at the same price [level] in two years, there is a growing suspicion of unfair co-operation among companies," the consumer body KFTC said in a statement. The exhibitors, which control 97% of the Korean market, introduced price hikes and variable pricing in 2016.
 Media Today (KR) – 15 April 2018
Korea (Republic of, South) – Lotte is spinning off its cinema and film production/distribution operation on 1 June into a new unit called Lotte Culture Works. This may eventually lead to an IPO. Variety – 10 April 2018
USA (CA) – Los Angeles Times has an in-depth article on MoviePass. I'm not sure that there is much new to say about them at this stage – though expect to hear a lot about them at CinemaCon next week – but it does a great job of summarising the key issues about the disruptor. "If any subscription service provider gets very far along and goes out of business, they will leave a lot of unhappy moviegoers," said John Fithian, president and chief executive of the National Assn. of Theatre Owners. "So sustainability is a big, big deal." MoviePass declined to comment. LA Times – 14 April 2018
USA (NY) – The Wall Street Journal looks at how cinemas are going upscale to survive with recliners and fancy food. WSJ (paywall) – 9 April 2018
UK – Work perks service Sodexo appears to have been hacked, with customers told to cancel their credit cards after a "targeted attack" of the Filmology cinema voucher platform. "The scheme, which provides UK employee rewards via discounted cinema tickets, has also taken its site down "for the foreseeable future" in order "to eliminate any further potential risk" to consumers and to protect consumers' data." Remember that GDPR is coming into force soon (read up on it in this good summary). The Register – 9 April 2018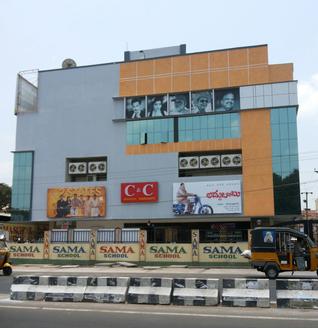 India – There are hopes for an end to the cinema strike that has paralysed southern India. "The three sides — the theatre owners, the TFPC and the digital service providers — which are going to meet on April 17, are under increasing pressure to resolve issues such as computerised ticketing across the State and issues regarding the payment of the 'Virtual Print Fee'." With no local releases there are hopes pinned to local language dubs of "Avengers: Infinity War" to save the month. The Hindu – 14 April 2018
Benin – Vivendi's Canal Olympia continues to roll out its cinemas across Africa. The latest to get one is Bening, where "The Black Panther" has been playing to sold out performances. The company has already opened cinemas in Cameroon , Guinea , Niger , Burkina Faso , Senegal and Togo, Le Monde Afrique (FR) – 6 April 2018
UK (Scotland) – It is not just in Saudi Arabia where religious fundamentalism has been overcome to allow cinema screening. On the Scottish island of Lewis the inhabitants will now be able to regularly enjoy cinema on Sunday, after an initial test was judged a success. "Feedback from the trial has shown that opening the arts centre as an inclusive and welcoming community space on Sundays has the potential to contribute to the health and well-being of people across our community." There had previously been threats to cut off funding to the An Lanntair in Stornoway arts centre by Sabatarians. The Press & Journal – 6 April 2018
Health & Safety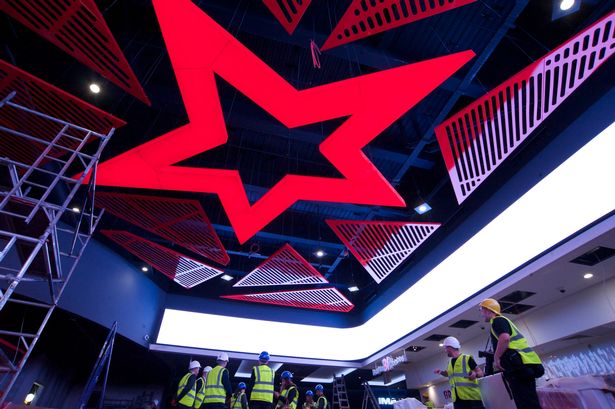 UK – Cineworld Shaw Ridge in West Swindon had to close this past week. "We are currently closed while we resolve an issue with our plumbing. We apologise for any inconvenience and hope to reopen the cinema as soon as possible," a notice read. Swindon Advertiser – 11 April 2018
UK – Regent Cinema in Redcar had to close last week over concerns about structural defects. "Preliminary works and a structural survey will begin immediately in order to fully investigate the extent of the problem. During the investigation and reporting period the building will unfortunately be closed to the public," a spokesperson said. Northern Echo – 12 April 2018
Korea (Republic of, South) – A part of a ceiling in a CGV movie theater in Gwangju, Gyeonggi collapsed during a screening injuring 10 people. There were 40 people in the cinema at the time. The multiplex closed all screens for the remainder of the weekend while carrying out investigations. The cinema was opened last September and CGV acknowledged that there were some problems during the construction process. SBS News (KR) – 8 April 2018
Concessions / F&B
Trying to eat popcorn during A Quiet Place was exhausting pic.twitter.com/A5L537NBOa

— Dane Cardiel (@danecardiel) April 8, 2018
UK – The National Association of Concessionaires (NAC) are probably no fans of "A Quiet Place" as it is the one film where you should not be eating popcorn while watching it.  Fortunately BT has a suggestion of '7 quiet cinema snacks to eat at the movies', including Gummy Sweets, soft cookies and banana with peanut butter. Yes, really. BBC – 9 April 2018
Finally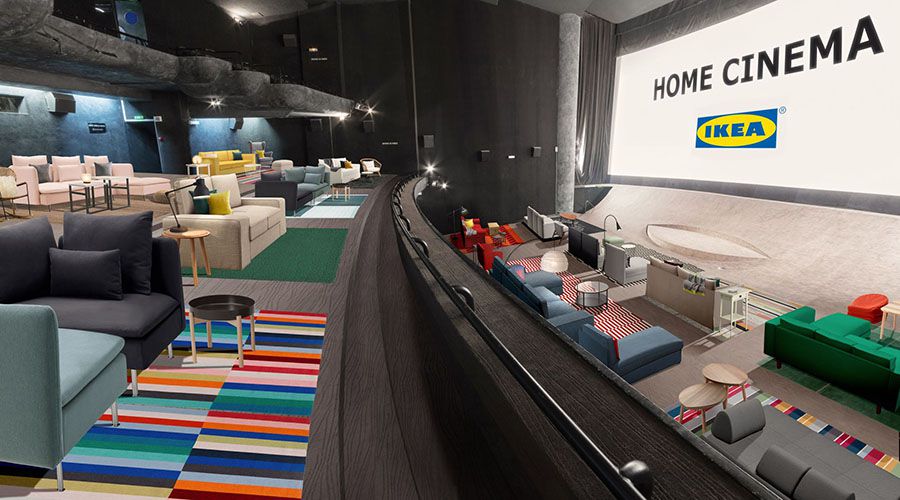 France – Swedish furniture giant IKEA gives the term 'home cinema' a whole new meaning with its installation of various sofas and armchairs in the Max Linder Panorama cinema, in Paris. The pop-up take-over runs from 21st to 29th of April and will include forty free screenings of films such as "Volver" and "The King's Speech". The stunt is part of the promotion for Home Cinema IKEA that some clever ad agency no doubt dreamt up. Les Numeriques (FR) – 15 April 2018

Latest posts by Patrick von Sychowski
(see all)