Dear Junkies,
Average ticket price in the US went up 3.69% to USD $8.97 in 2017. Cue usual hysterical headlines (THR: 'Average Price of a Movie Ticket Soars to $8.97 in 2017' – really, "soars"?), particularly when coupled with the drop in admissions. And, yes, this is the most expensive tickets have ever been, because of something that economists call 'inflation'. (It holds true for everything form Big Macs to house prices as well.)
Cinema trade body NATO is always good at giving some historical context, such as that average ticket price in 1977 was USD $2.23, which when adjusted for inflation comes to USD $9.40. So on average it would have cost you more 40 years ago to see the first "Star Wars: a New Hope" – on 35mm and in mono – than it would have cost you to see "Star Wars: The Last Jedi". Except now you can enjoy it in Imax, HDR, Dolby Atmos, 4DX and/or in a super comfy recliner. That's what 40 years of progress looks like – for less of your hard-earned money.
According to Bureau of Labor Statistics, US Consumer Price Index rose 2.1% in 2017 (PDF link), so cinemas only outpaced the average by 1.6%. This is far less than energy, which went up by 6.9% and gasoline 10.8%. So it's getting far more expensive to drive to the multiplex than it is to watch a films there.
And as we have written before, 2017 fell short compared to 2016 in admissions because there was one fewer weekend and no Disney animation title released. Meanwhile many other countries had a record breaking year, global BO touched USD $40 billion and 2018 looks promising. Keep that in mind next time you see an alarmist headline about cinema statistics.
Regards – Patrick
---
Cinepolis launches Yelmo Luxury in Madrid; China $1bn ticketing IPO; Cineworld results and rights issue; Spurling takes control; first Saudi Arabia film screening; why piracy didn't kill cinema; Imax carnival in Japan; Churchill speech rouses cinema goers; more Picturehouse strikes; Lotte VR; Stephen Follows cinema trends; "Padmaavat" release and ban; UFO-Qube merger impact; outdoor cinema soars in UK; cinema advertising soars in UK; MoviePass appoints CMO and Spain's 35mm Don Quixote. 
---
Spain – 'The most luxurious and exclusive cinema in Europe is in Madrid' according to Periodista Digital, more specifically the newly opened Yelmo Luxury. Part of the Cinepolis Group, this is the first time the Mexican chain's luxury concept has been deployed to its Spanish subsidiary at the Plaza Norte 2 Shopping Center (see top image). There are four screens, which seat 108 in one and just 39 each in the other three. Interestingly the 30 euro includes both ticket and food, while a ticket without food is 15.90 euro (11.90 euro on Wednesdays). Periodista Digital (ES) – 13 January 2018
China (P.R.) – China's leading cinema ticketing platform Maoyan Weying is set for an USD $1 billion IPO. Formed through the merger of two rival platforms, it its owned by investors that include  Beijing Enlighten Media, Tencent Holdings and Meituan Dinning. It raised CNY 1 billion (USD $155.7 million) from Tencent in November at a valuation of CNY 20 billion (USD $3.1 billion). Far from just providing ticketing, the platform is vertically integrated and was an investor in the most recent "Transformers" film. It competes with Alibaba's rival TaoPiaoPiao service. Bloomberg – 12 January 2018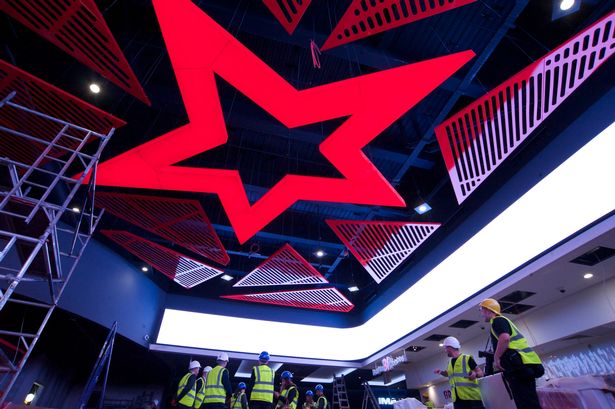 UK/EU – Cineworld record strong growth for 2017 on the back of growing concessions spends, as the exhibitor launches the GBP £1.7 billion rights issue for the acquisition of Regal. Sales were up 11.6% in UK & IE on the strength of blockbusters, with BO up 5.9% and retail up 7.1%. Group retail growth was 15.6%, with strong growth in eastern Europe pushing it to 29.2% in these markets. At the end of 2017 Cineworld operated 232 sites with 2,217 screens, with nine new sites (110 screens), as well as 29 Starbucks sites and 12 VIP sites. The Greidinger family will invest GBP £500 million to support the Regal takeover. Evening Express – 17 January 2018
Ireland – The Spurling family is buying out its partners, the O'Gorman family, from the cinema venture for Movies@ company.  "The financial terms of the deal have not been disclosed. Documents filed with the Companies Office show that AIB agreed new financing deals with the companies behind the Movies@ cinemas, in Swords and Dundrum." Andy O'Gorman, one of the co-founders has decided to retire. There is no sign of Graham Spurling wanting to retire. The Times (paywall) – 14 January 2018
Saudi Arabia – The first film screening has taken place in Saudi Arabia. While no regular commercial cinema is expected to open until March, a state-run cultural centre in Jeddah was equipped for a special double-bill animation screening for women and children. The first films to thus be shown in the Islamic Kingdom were "Captain Underpants" and "The Emoji Movie" (Allah be merciful). Reuters – 15 January 2018
France – 'Why Piracy Did Not Kill Cinema' is the headline to a thought-provoking article and piece of research. [I'm just going to leave this here. *whistles and backs away slowly*] Cineseries (FR) – 17 January 2018
Japan – Sunshine cinema is hosting what it calls a IMAX Carnival 2018 during which it will show some of the biggest Imax releases of the last several years, including "La La Land", "Mad Max: Fury Road", "Dark Knight" and "Jurassic World". Interesting way of trying to boost attendance when there is no tentpole film to screen. The UGC in Toulouse is doing something similar, showing the big hits of 2017 for one week, but only on a regular screen though for just 3.50 euro. PRTimes (JP) – 15 January 2018
UK – Gary Oldman's Churchill Dunkirk speech in "The Darkest Hours" is provoking audiences to leap up to spontaneous standing ovations – on both sides of the Atlantic. "We've had Brexit, we've had Trump, we've had all sorts of volcanic political and social eruptions and I think we've just hit a zeitgeist where people are fascinated by and feeling a need for leadership," says Eric Fellner, co-chairman of Working Title Films and producer of the film. The Telegraph – 15 January 2018
UK – Fresh strike action from Picturehouse workers."We've been on strike for well over a year, and the company haven't even spoken to us. Our response to that has been, and will continue to be, to mobilise harder and strike more," says Agata Adamowicz, a workers' representative at the Ritzy cinema. Belfast Telegraph – 12 January 2018
Korea (Republic of, South) – Lotte is launching a virtual reality (VR) cinema in partnership with Samsung. "Lotte Cinema will introduce VR, the center of the fourth industrial revolution, to the movie industry with this special screening of VR movies, and plan to expand its scope as a leader in VR screening in the future." The aim is apparently to transform theatres into more than just places for movie screenings. Lotte has also launched 'My Local Cinema' campaign back in real reality. TenAsia (KR) – 17 January 2018
UK – Stephen Follows' third look at movie and cinema trends focuses on film distribution and exhibition. Read it. Stephen Follows – 15 January 2018
India – The historical film "Padmaavat" that has been upsetting some groups in India is finally being released on 24 January. Except in Rajasthan where it is officially banned. "The Government of Rajasthan considers it necessary to do so in public interest to maintain the law and order situation," said the order issued by the Home Department of the Rajasthan government. It's also banned in Haryana and two other states. Elsewhere cinemas are not rushing to embrace 24/7 opening permission. India Today – 18 January 2018
India – Multiplexes in India have found a loophole to sell bottled water at a higher rate than the MRP (maximum retail price) restriction would allow for regular bottled water – offer fancy imported water at a premium. Time of India – 17 January 2018
India – UFO Moviez and Qube are set to merge in 2018. The Hindo looks at the implications of pan-Indian cinema distribution by the only operators to have established a major non-DCI digital theatrical distribution network. "The merger will create a network of cinemas across the country, this will help pool our services together and offer better services to the distributor," says UFO Moviez' CEO Rajesh Mishra. The Hindu – 16 January 2018
UK – Confirming the popularity of pop-up experience cinema events, Cornwall's Skylight Cinema has expanded from three events to 300 in just three years. It is estimated that there will be more than 1,200 outdoor screenings in the UK in 2018. DevonLive – 15 January 2018
Advertising
UK – Cinema advertising increased by 12.6% in the UK in 2017, and market leader DCM predicts further growth in 2018. Cinema advertising is said to offer revenue ROI of GBP £7.73 for every GBP £1 spent, comparable to GBP £7.09 for television ads. PlayStation and Xbox are both examples of innovative campaigns from last year highlighted, with the later using 4DX immersive seating. The Drum – 16 January 2018
People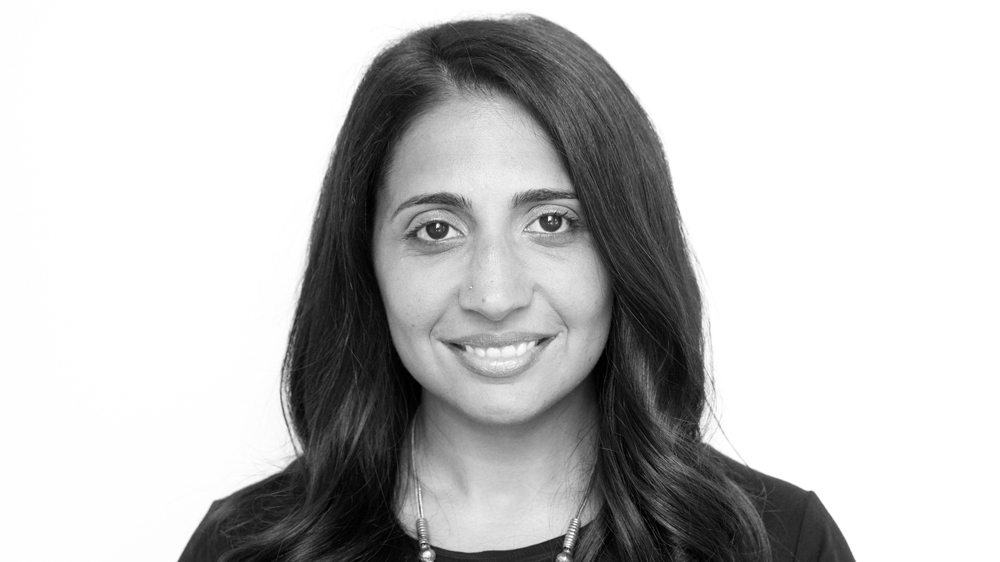 USA – MoviePass has appointed Natasha Mulla as Chief Marketing Officer, the company's first such official. MoviePass CEO Mitch Lowe is quoted as telling Variety:
It's been fairly easy to get people to subscribe in high-cost markets. By hiring Natasha, we're hopefully going to be finding those people who are in other parts of the country and who can offset the high cost of these other subscribers.
Movie Pass recently crossed 1.5 million members and is believed to be burning through its funds fast in subsidising tickets. Mulla was previously responsible for brand and image of Mashable. Variety – 16 January 2018
Finally
Spain – A long but rewarding article about the last 35mm hold-out cinema in Spain. Located in Granada, El Madrigal has also been one of the most profitable cinemas in Spain. It is not correct that Barco, Christie and NEC have monopoly and that cinemas are "forced to play [films] with one of those three brands and bend to their demands." (What demands? Besides, there is also Sony projectors and now also Samsung screens to chose from.) But still a great read about 'the most mythical cinema in Spain.' El Espanol (ES) – 13 January 2018

Latest posts by Patrick von Sychowski
(see all)