Dublin's Stella re-opens; Cineworld Weston-super-Mare opening delayed but Leeds opens this week; Curzon Westgate Oxford delayed; Empire in Poole's Dolphin Centre; Everyman Oxted re-opening and hiring; The Light in Bradford delayed but Stockport on track; Majestic scraps expansion; Odeon Glasgow Quay is Luxe; Palace Cinema re-opes; Picturehouse Bromley work all 2018; The Rex returns in 2020; third Westfield Vue (?); unconfirmed operators for Dartford, Swidon, Hammersmith and Walkden projects; private 'Atmos' cinema in Leicester; Oswestry and Wellington single-screens; uncertainty over Cirencester plans and Galway's concrete beauty. 
---
---
Ireland (Republic of) – Dublin's legendary Stella cinema has re-opened after extensive refurbishment to rave reviews. Seating was 1,283 when it opened but has now been reduced to 217, including beds and couches. The cinema in Rathmines, on the south side of Dublin, opened in 1923 and was named after the owner's wife. There has been extensive work to painstakingly restore the original look. The Stella Theatre also boasts The Stella Cocktail Club. Meanwhile there is a petition to save Screen 1 of Dublin's no-less iconic Savoy. Entertainment.ie – 18 October 2016
Cineworld – The new Cineworld multiplex in Weston-super-Mare's Doplphin Square development will not open until January, thus missing the lucrative "Star Wars: the Last Jedi" opening. The eight-screen multiplex lags other businesses in the town's new leisure hub. The company is currently filling 30 positions. The Weston Mercury – 25 Ocotber 2016
Cineworld – The new 11-screen Cineworld multiplex in Leeds' White Rose Centre is opening this Friday (17 November). The complex that is part of the shopping centre's new extension features an IMAX and will open with "Justice League". Yorkshire Evening Post – 28 October 2017
Curzon – The opening of the new Curzon Westgate cinema in Oxford has been delayed. Completion of minor works means the opening of the five-screen cinema has been post-poned until 1 December. The cinema will have both 35mm projection and a virtual reality area. Fans who have already booked ticket for the new "Star Wars" need not fear. Oxford Mail – 14 November 2017
Empire – A nine-screen cinema will be part of Poole's Dolphin Shopping Centre. Empire has signed a 25-year lease. The cinema and restaurant complex built across Falkland Square and Kingland Crescent on the site of a 1960s building that housed an Argos store. The multiplex could open at the end of 2018. Bournemouth Echo – 13 November 2017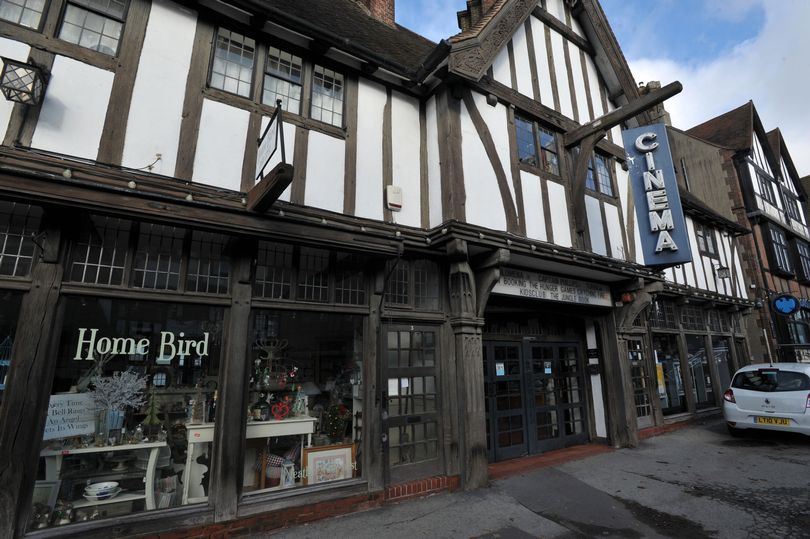 Everyman – Oxted's Everyman Cinema is hiring for its re-opening later this year, with free movies tickets for staff and their friends. "The venue has been closed since a huge refurbishment project to fit two new screens began in July , with a spokesman for Everyman saying it is due to re-open in "early December"." There will be more seating and a bigger bar. cChefs, bartenders, hosts and usher are currently sought. Get Surrey – 7 November 2017
The Light – The opening of the new Light cinema in Bradford has been delayed. The six-screen 780-seat multiplex was due to open this winter but will instead open next Easter. "Operator The Light has taken the decision based on other cinemas it is developing." The cinema is based on the redevelopment on a row of shops in the Broadway shopping centre. Telegraph & Argus – 16 October 2017
The Light – The new multiplex at Redrock in Stockport is due to open on 24 November. The 10-screen cinema will replace the cinema at Grand Central which closed on 17 November to be re-developed into a commercial quarter. The cinema will have 905 seats with the largest screen holding 177 customers. The opening coincides with the closure of the Cineworld in Stockport Exchange. Manchester Evening News – 20 October 2017
Majestic – The Kings' Lynn cinema has withdrawn a proposal to expand and add a further 220 seats. Operator Premier Cinemas wanted to build two new screens in an annex on a side street with 120 and 100 seats each. No explanation was given for the withdrawal of the planning application. Eastern Daily Press – 7 November 2017
Odeon – The new Odeon Glasgow Quay is re-launching as a full Odeon Luxe on 15 November. All 12 screens have been upgraded to full recliners for all 937 seats. This means that three of the four Odeon Luxe cinemas are located in Scotland. "There's also been a complete overhaul of the technology, including a brand new, cutting-edge 139-seat iSense screen, delivering an immersive, ultra-high-definition cinema experience, with 4K projection and Dolby ATMOS sound." Glasgowist – 1 November 2017
Palace Cinema – The four-screen re-opened Palace Cinema in Gorleston has welcomed its first customers. The former bingo hall has been converted back to a cinema that seats 450 people in luxury recliners.The boutique cinema also has a bar area and offers food ordering to patrons. Eastern Daily Press – 21 October 2017
Picturehouse – Work to restore the former former Odeon/Empire in Bromley will take most of 2018. Plans for the Picturehouse Bromley to be restored to its former art deco glory when it first opened in 1936. "We will be adding two additional cinema screens, a cafe/bar and improving the screens and spaces throughout the venue," Picturehouse is quoted as saying. Bromley Times – 16 October 2017
The Rex – Permission has been granted to re-establish one of the most famous cinemas in the East End of London. The Rex was an art deco cinema in Bethnel Green that opened in 1913 and was frequented by the Krays. Southern Grove developeers will create a single-screen cinema with rooftop bar, restaurant and a 130-bed boutique hotel to open in January 2020. East London Advertiser – 16 October 2017
Vue – Plans for a Westfield shoping centre in Croyden have been approved by the local council. Work on London's third Westfield would begin in 2019, on the site of the former Whitgit centre. No cinema operator has been announced for the GBP £1.4 billion project, but as Vue it is the operator in the other two Westfield sites in London it must be considered the front runner. Evening Standard – 15 November 2017
Unconfirmed – The planned GBP £75 million re-generation in Dartford will include six-screen cinema, as well as a new hotel and apartments. Muse Development is leading the project in the Westgate area. Planning application will be submitted mid-2018 with plans for work to start mid-2019. Kent Live – 16 October 2017
Unconfirmed – A GBP £270 million proposal to develop Swindon's North Star site has been approved by the local council. The plans include " an indoor ski centre, IMAX cinema, bowling alley, a major trampoline centre and hotel complex, along with a mix of bars and restaurants." No operator has been confirmed, but Swindon already has a Cineworld and an Empire with an Imax. Work is due to begin in 2018. BBC – 13 November 2017
Unconfirmed – The redevelopment of Hammersmith's Town Hall will include a new cinema in the King's Street area. No operator has been confirmed. Work could begin in the summer of 2018. Getwestlondon – 8 November 2017
Unconfirmed – A new cinema is planned for Walkden Town Centre. The twon has been without a cinema since old Unit Four shut down in 1999. No operator has been confirmed. The Bolton News – 7 November 2017
Independent – A private cinema is set to open above the Queen of Bradgate in Leicester city centre. The 1940s-style cinema will open 1 December. The seating came from the Savoy Cinema in Nottingham that was replacing its 1940s seats.
The final design is being kept a secret, but it will be fitted with Dolby Atmos for cinema surround sound technology.

There will be regular film nights that are open to the general public, showing a wide range of movies, from world cinema to cult classics and latest releases.
No idea if it is DCI compliant or just a high-end home cinema with an Atmos sound bar.  Leicester Mercury – 16 October 2017
Independent – An old Salvation Army headquarter is Oswestry is being converted to a one-screen cinema by a local businessman. "Trevor Harris, who ran the popular Regal Cinema in the town, is acting as a consultant for the project." The cinema will show first-run films. The cinema should open within a few months of permission from Shropshire Council. The town already has the Kinokulture cinema but it is not seen as a direct competitor. Border Counties Advertizer – 18 October 2017
Independent – The Clifton Community Arts Centre is moving ahead with its plans to turn a former HSBC bank in Wellington into an 80-seat cinema. "The group says its initial funding for the project will need to be in the region of £315,000, which will be met through a mixture of shares from its scheme, retained profits loans and grants." Negotiations are underway with the landlord for a short-term lease. Shropshire Star – 14 November 2017
Development – Doubts linger over the plans to build a four-screen cinema in Cirencester as the permit is set to expire on 24 November. The development in Brewery court would also include a six shops, four restaurants and 110-bed student accommodation. Various cinema operators are said to have dropped out. Wilts and Gloucestershire Standard – 3 November 2017
Finally
Ireland (Republic of) – Polish architecture website Sztuka Architekturu takes a look at the concrete beauty that is Galway Picture Palace. The long gestating and controversial project was conceived by dePaor Architects. You don't need to speak Polish to admire the photos and drawings. Sztuka Architektury (PL) – 27 October 2017

Latest posts by Patrick von Sychowski
(see all)