Oldham's stunning Odeon; Cineworld Warrington, Dover and Ipswich; Odeon Glasgow Quay; Omniplex Ulster; Reel Chorley; Savoy in Doncaster stalled; Scotsman Hotel Edinburgh two-screener; Everyman Newcastle; Merlin Bodmin plans approved; TBC barge objections in Grimsby and Hemel Hempsted 9-screen, Crewe 8-screen. Re-furb/re-opening: Regal goes Curzon, Riviera Teignmouth, Vue Preston. Closing: Regal closing and No Chalk Farm cinema Finally: Lancashire cinema for sale.
---
London's stunning Picturehouse Central is the CJ + Vista's Cinema of the Month
---
Oldham – An in-depth article on how Oldham's old Town Hall was converted into an Odeon cinema with a striking facade and a respectful treatment of the heritage interiors. The RIBA-Award winning work on the Grade II building involved complex replacement and renovation work:
Where the two-stage D&B contract (with the council as client) involved the wholesale removal of rotted floors, the cinema 'boxes' inserted into the voids were fitted out by Odeon. Notable exceptions to this involved the old committee room and courthouse and lantern staircase hall, where BDP's continued design involvement led to sensitive insertions.
Be sure to scroll all the way through for the photos at the bottom. RIBA-J – 8 August 2017
Warrington – Cineworld will open a multiplex as part of the GBP £69 million transformation of the Bridge Street Quarter. No word on any target date, how many screens or whether any Imax, but builder Vinci is also constructing a new market hall, civic centre  and shops. Construction Enquirer – 14 August 2017
Dover – Construction is coming along on the St James development that will house a six-screen Cineworld cinema. Opening is scheduled for December 2017. Kent Live – 10 August 2017
Ipswich – Cineworld Ipswich re-opened on Friday 4 August and the Ipswich Star was given a tour by the cinema's manager Chris Clarkson. "The cinema's 12th screen over the entrance has 244 seats and the latest technology to allow it to be used for major events like theatre and concert screenings as well as films." This is where Starbucks was before, but it has now been moved down to the improved foyer. Ipswich Star – 2 August 2017
Glasgow (Scotland) – Renovation work is due to start on the Glasgow Quay Odeon, which includes installing luxury recliners and an iSense PLF in screen 1. Work is due to be completed towards the end of the year. Evening Times – 7 August 2017
Omagh (Northern Ireland) – Work is underway on the nine-screen Omniplex cinema in Omagh. Work on the GBP £5 million venues on the site of the old Desmond's Factory site on Kevlin Road was due to started early this year, but was delayed, pushing back the opening of the cinema to spring next year. It will have an Omniplex Maxx PLF screen and 'international standards interior fit-out'. Ulster Herald – 18 August 2017
Chorley – Work has begun on the Market Walk mall expansion that will house a six-screen Reel cinema. The 73,000 sqft and  GBP £17m extension will also house a M&S Foodhall and TK Maxx, as well as several smaller units. The opening is set for the end of 2018. North West Place – 11 August 2017
Doncaster – Plans for a sic-screen 1,600-eat cinema in central Doncaster remains stalled. The cinemas that was to be operated by the Savoy Group was due to have opened in September of 2016 but still no work has started on the GDP £300 million Civic and Cultural Quarter. The Star – 10 August 2017
Ediburgh (Scotland) – A two-screen cinema is part of the renovation plan submitted for the Scotsman Hotel in central Edinburgh. The scheme is part of GBP£10 million as part of the listed building consent request filed by G1 Group.
Scotsman – 6 August 2017
Newcastle – Everyman's plans for its underground cinema in Earl Grey House have been revealed as part of landlord's Schroders Regional Office Property Unit Trust submission to the local council.
The fitting out by Everyman as part of this application is to create a new cinema of four auditoria to accommodate 221 seats. This will include a foyer, bar and restaurant facility, toilets, ancillary corridors and circulation spaces and an internal plantroom at the rear. All of this fitting out is to be accommodated within the shell of the existing basement of the building.
Previously it was thought that the space would have two screens with 60 seats each. The underground space was formerly the Legends nightclub. Chronicle Live – 7 August 2017
Crewe – Plans for an eight-screen cinema as part of the re-development of Crewe's Royal Arcade. Restaurants, shops, a bus station and a 450-space car park are also planned. No word on the possible operator. Stoke Sentinel – 1 September 2017
Bodmin (Cornwall) – Merlin Cinemas' plans for transforming the Bodmin Public Rooms into a four-screen cinema have been approved by the local council. Set to be called Capital Cinema it will employ 15 people full time and an equal number part time. No word on date for start or completion of work. Cornwall Live – 14 August 2017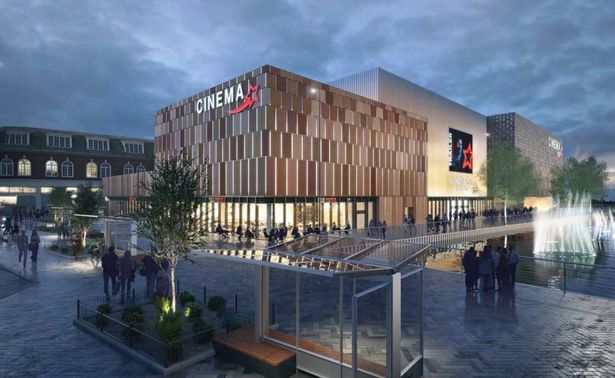 Grimsby – The owner of a barge bar scheduled to move to begin development of the Freshney Place complex at Riverhead is resisting. The cinema operator for the GBP £20 million project is said to still be in negotiations (but artwork makes it look like a Cineworld). Grimsby Telegraph – 8 August 2017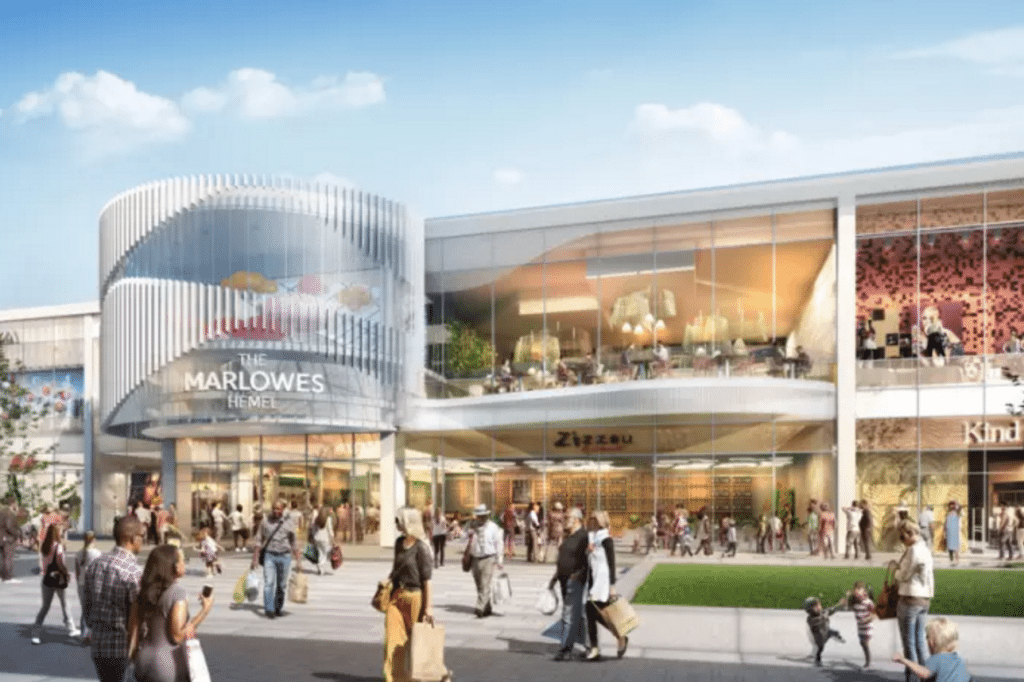 Hemel Hempstead – A proposed GBP £13 million revamp of the Marlowe shopping centre includes plans for a nine-screen cinema. No operator has been named. Hemel Today – 8 August 2017
Re-furb/re-opening:
Bournemouth – Curzon is said to be interested in taking over the ABC that was closed by Odeon when it opened its new city-centre flagship multiplex. Robert Kenny, director of cinema development at Curzon, told the Daily Echo:
Bournemouth is of interest to Curzon. We've been looking for a number of years for a suitable location but there are problems attached to the particular buildings.

With a cinema operator like Curzon, there's a crossover with Odeon, but at the same time there's also a marked difference between their operation and Curzon's
Whatever way Kenny tried to spin it, this move would not sit well with Odeon. Daily Echo – 5 September 2017
Higham Park (East London) – Curzon has applied to restore the former art deco Regal cinema into a three-screen cinema with a restaurant and 34 apartments. The architect firm has come up with "a beautiful design that makes reference and homage back to the original Regal building which we feel is vitally important." There will be a public hearing in August followed by a full submission in September. EL&WE Guardian – 10 August 2017
Teignmouth – A first look inside the renovated Riviera Cinema. "As part of the renovations, the Mars Hill Church plan to bring the restaurant back to a 1930s art deco style, while the auditorium/cinema will remain as much as possible as it stands now." All efforts are being made to keep the 'historic fabric' of the Grade II listed building. Devon Live – 13 August 2017
Preston – Vue's seven-screen cinema in Preston is set to complete refurbishment work on 25 August. All auditoriums have been fitted with leather recliners. The Walton le Dale cinema is the third cinema in northern England to have been fully equipped with recliners. There will be no ticket price rise. At least initially. Lancashire Evening Post – 4 August 2017
Wednesbury – Plans to revive the old Gaumont Cinema that became a bingo parlour have been put forward by Picturedrome Cinemas. The cinema would have five screens and 900 seats with 15 full-time jobs. Admisisons would be GBP £2.50 on weekdays and £3.50 on weekends. The cinema opened in 1938 as a single-screen 1,600 seater. Picturedrome recently acquired the Luxe Cinema in Wisbech. Express & Star – 17 August 2017
Penzance – The Savoy cinema will close for two months for extensive refurbishment. "Plans to revamp and extend the double What's On Cornwall Award winner on Causewayhead have been in the pipeline for a while, they include providing four "high quality" screens and new toilet and foyer facilities." Auditoriums 2 and 3 will be merged to form one big screen. Cornwall Live – 2 September 2017
Closing:
London – Plans for a three-screen cinema on the site of the former Marine Ice in Chalk Farm have been abandoned. The developer will now look for a retailer for the ground floor of the 19-apartment development instead. "A proposal to turn the former North London Polytechnic building, in Prince of Wales Road, into a cinema was also scrapped," when the developer could not find an operator to run it. Similar problems for a proposed cinema in nearby Kentish Town. Is the area cine-cursed? Camden New Journal – 15 August 2017
Bathgate – The Regal Theatre in Bathgate, West Lothian, is closing after the charity that runs it got into financial difficulties. The art-deco cinema is leased from the West Lothian Council and the operation has been getting subsidies and financial help from the council. The building thus returns to the ownership and operation of the council, with no clear plans for the post-closure future. The Stage – 4 September 2017
Finally:
UK – Lancashire's quirkiest cinema is for sale as the 81-year old owner/operator is looking to retire. Dorothy Williamson has promised not to sell the Palace cinema on Longridge until a new owner is found. It has been run as a community cinema for 41 years. The asking price is £300,000. Lancashire Post – 2 August 2017

Latest posts by Patrick von Sychowski
(see all)