China 45K screens, Dadi goes Tier 3-5, Alibaba increase Tao Piao Piao stake, ticket platforms battle, no growth Tier 1&2, H1 mixed report, "bottleneck period", local films under-perform, Imax 7 screens with Bestar, Shengjia International Studios interview, 24h automated private cinema, smell-o-vision, Hong Kong cinema revival and Cinker Pictures. 
---
China now has more than 45,000 cinema screens, with January through June seeing 841 news cinemas with 4,960 screens, according to a CCTV financial report. This represents an average of 28 new cinema screens per day. This means that China has not just passed the United States but North America as a whole. Yet attendance is not keeping up with the screen growth, leading commentators to observe that " it would be appropriate for the theaters' brutal growth to slow down," particularly as now also the market in Tier Two cities has matured. JRJ – 20 July 2017
China's second largest cinema operator Dadi Cinema is expanding in Tier Two to Tier Five cities. Dadi plans to open 60 new cinemas this year and is actively seeking acquisitions. "The frequency of people in second- to five-tier cities visiting cinemas is also set to rise since they are more willing to spend on entertainment activities," Dadi chief executive Yu Xin is quoted as saying. Dadi has around 400 cinemas with around 2,500 screens. SCMP – 19 July 2017
Alibaba Pictures has acquired a further 9.2% stake in the parent company of the online ticketing platform Tao Piao Piao for CNY 1.33 billion (USD $197.7 million). Alibaba Pictures' CEO Yu Yongfu has stated that the platform is key to the company's future strategy and that there the company is prepared to raise its stake further, though it now controls 96.71% of voting shares. The platform had revenue of CNY 7.3 billion (USD $1.08 billion) in the first six month of the year. Alibaba Pictures also continues to subsidise the platform, which is believed to be losing money. Mtime – 26 July 2017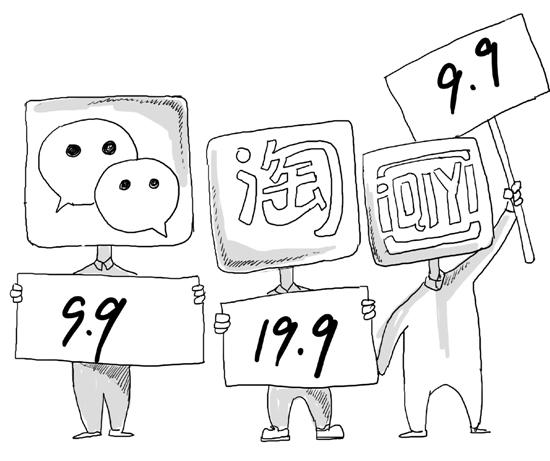 The war between leading platforms Tao Piao Piao and Cat's Eye has heated up significantly during the summer season, with a return to heave subsidies. Tao Piao Piao has had a 33-34% market share while Cat's Eye slumped to 32%, with each of them covering around 6,000 of China's 8,000 cinemas. Cat's Eye is hoping it will merge the platform with 'Shadow', allowing it to link in with WeChat and QQ. The future battle is expected to be fought on quality of service, as subsidies are unsustainable over longer term. ChinaNews – 21 July 2017
The strategic sense in focusing on cinemas in locations below the Tier 1 cities is validated by new research from Ent Group which shows that cinema growth in 2017 has only taken place in cities in Tiers Three through Five. Tier One cities cinemas were down 3% while Tier Two were down just under 1%.
As of July 24, the proportion of first-tier cities at the box office has been reduced from 27.5% in 2012 to 20.1%; second-tier cities from 44.4% to 39.7%, compared with the three-tier cities from 15.1% to 19.0%. Fourth tier from 8.7% to 14.4%, and fifth tier from 4.4% to 6.7%.
Previously the reduction for Tier One and Two was only relative to overall value but now it is declining in absolute numbers. Ent Group – 24 July 2017
Overall the cinema situation is mixed, with overall box office up 10% for the first six months and 37 more film released (total: 248) compared to H1 2016. Audiences in Tier 1 cities that are age 25 or younger now account for 40% of the audience. Yet the poor performance of local films is a major source of concern. For 156 of the first 187 days a foreign film topped the box office, woth 70 foreign films making up 61% of the BO. Of the 18 films that grossed over CNY 500 million (USD $74 million) only five were Chinese. Dadi is tackling this with its "Film +" concept of entertainment add-ons ranging from event cinema pop concerts to food, culture, retail and Internet. Guandian – 24 July 2017
More details from the "2017 China Film Art Report" released by the China Film Association that speaks of a "bottleneck period" for the cinema industry:
Data show that in 2016 the national average per-screen box office fell to 1,196,800 yuan [USD $177,691], the national cinema averaged 18 people [per screening], the average attendance rate was less than 15%, the average fare was 35.92 yuan [USD $5.33]. But at the same time, the national admissions reached 1.372 billion, this works out to around one visit per person per years; in the north of Guangzhou and Shenzhen and the four major cities, the per capita viewing is around 4 times, which is close to or more than that of the United States.
While quality of domestic films is bemoaned, the ushering in of "more rational consumers" is applauded. "Quality improvement is the biggest topic of the development of the current Chinese film industry," Yin Hong is quoted as saying. Xinhua Net – 21 July 2017
China's summer "domestic film protection period" (i.e blackout season) has kicked in, during which Hollywood films are not barred in favour of local productions. Yet with Hollywood and Bollywood having lifted the first half of the year as local titles under performed, the signs are that this will not bring cheer to the box office. "Wu Kong" (yet another take on "Journey to the West") leads the charts with USD $92.5 million over two weekends, but dropped 70% in its second weekend. "Brotherhood of Blades 2" has surpassed the takings of the original, but in third place "Despicable Me 3" is hanging in after three weeks. LA Times – 25 July 2017
Imax announced a deal to open seven more screen in China in partnership with Shanghai Bestar Cinemas, set to open in new multiplexes in Tier Two and Three cities. Six of these are set to open this year with the final not until 2019. Owned by Chinese property developer Future Land Holdings Bestar has agressive plans of having 20 cinemas operation by the end of 2017, with 15 of these having an Imax screen.  CFI – 19 July 2017
An in-depth interview with  Sheng Jia International Studios' general manager Zhang Nam, on how to stand out from other emerging cinema operators. He stresses the importance of having a lean but experienced internal management team, using advanced technology (Imax, Dolby, 4D) and improved customer service, more interaction between cinemas and the malls they are located in starting at the design stage. He wants to see book stores in cinemas and film museums in shopping malls. The exhibitor has ambitions to have 300 cinemas by 2020. Winshang – 24 July 2017
The first completely automated (i.e no staff) 24 hour private cinema has opened in Chengdu. Customers book their films on their smartphone and scan a code to open the door to one of the eleven screening rooms, accommodating two to ten people, each one with its own decoration theme. Projection and lights are completely automated. There is a human cleaner and also F&B manager, so robots have not taken over completely yet, but labor cost is becoming a factor in China. The company has ambitious plans of investing in the construction of 1,000 automated cinemas from next year. Sohu – 21 July 2017
China has also launched the first smell-o-rama cinema technology. It involves a headset that has to be worn in the cinema that conveys the scene of sea breeze, fresh grass, battlefield smoke and ice-cream. The first film it was used for was "Wonder Woman 2" and it is currently available to rent – only eight head sets per session – for use with the Japanese drama "Midnight Diner 2". While promising the smell of the food on screen, the reviewer said that rather than fresh tomatoes it smelled like a bag of tomato crisps. Five cinemas will offer it in time for the next film on 3 August. Ezjsr – 23 July 2017
Cinema has long been in decline in the Hong Kong SAR due to skyrocketing rents. This trend is seeing some improvements, with the local administration mandating new cinemas as part of property developments. The Chai Wan neighbourhood (a stone's throw away from the conference centre where CineAsia is held each year) has seen its first cinema open since 1994. The Cinema City (not related to Cineworld's chain) opened on Yee Tai Street – on the same site where the last cinema closed in 1994. The resurgence is being driven by Mainand cinema operators as well as Koreas CGV and Lotte. SCMP – 20 July 2017
Finally
We featured this cinema back in January (at the time we tweeted that it might be "the luxury cinema of the year") but now the New York Times has visited Beijing's Cinker and is raving about it too. The cinema is said to have been inspired by The Electric in London's Notting Hill, which is the three founders decided to locate it in the equally posh and hip area of Sanlitum. While China's box office wobbles, Cinkers shows classical movies and has had event cinema success with screenings of "Sherlock". The venue most recently added a rooftop cinema. New York Times – 25 July 2017
Patrick was a Senior Analyst at Screen Digest, went on to launch the digital cinema operations of Unique and Deluxe Europe, then digitised Bollywood at Adlabs/RMW, and now writes, consults and appears on panels about cinema all over the world.
Latest posts by Patrick von Sychowski (see all)