AMC denies rumours, Megabox smartens 'crew', Deny drops 'convenience' charge, PayTM allows cancellation, Inox looks to premium, PVR boosts F&B spend, WB-Cineas spat in Spain, Galway art-house failure liquidated, Joe Masher Historical President, PVR PCI DSS, mother & son punched, teen molested, women attacked, screen knifed, inflatable India cinema and why do English movie posters look the same?
USA (KA) – AMC has been forced to deny that Wanda's financial difficulties in any way affects its business or acquisition of Odeon and Nordic, both of which were fully financed through Wall Street and existing credit lines. (This was clearly stated at the time.) More interesting is why AMC's shares have been soft and experienced short selling for a large part of 2017. Putting aside Netflix, Screeningroom/PVoD and China concerns, the biggest challenge currently facing AMC is the enforced disposal of a large chunk of National CineMedia, even though this will actually bolster its coffers. Perhaps enough to buy Hoyts off Wanda? Bloomberg – 19 July 2017
Korea (Republic of, South) – Megabox has changed the title and introduced new uniforms for its service staff, who will be known as 'crew' henceforth. "'Crew' means "people who make life together like a movie" at Life Theater Megabox. We emphasized the role of the service representative as an entity that leads the lifestyle of the customer with an extended concept." The 'work wear' design of the uniform is based on 'American casual'.  Break News (KR) – 29 June 2017
Korea (Republic of, South) – But no new uniforms for the six staff and managers of the Megabox Jeju multiplex who handed in their resignation on 22 June after complaining of altercation with the CEO's son, who was working for the branch, which Megabox denies. The cinema was forced to close for several days, though it blamed the closure on 'projection' issues. NoCutNews – 28 June 2017
Australia – Sydney-based cinema chain Dendy is the latest to get rid of the online 'convenience fee' of AUS $1.20 (USD $0.95). "We at Dendy realised that businesses often spend too much time rationalising anachronistic practices like booking fees and not enough time focusing on what really matters which is just figuring out how to improve satisfaction by listening to your customers," Dendy chief executive Greg Hughes is quoted as saying. The Daily Telegraph – 3 July 2017
India – Payment platform Paytm has introduced a new feature that allows users to cancel cinema ticket bookings up to three hours before the start of the show for INR 9 (USD $0.14). Paytm's Cancellation Project works for its clients PVR, Inox, Carnival, Cinepolis and other. Its cinema service was launched in April 2016 to compete with BookMyShow and claims to have a gross merchandising value (GMV) of INR 400 crore (USD $62 million). The Asian Age – 19 July 2017
India – Inox is looking to catch up with PVR by focusing on premium market over next 18 months. " Siddharth Jain, director, Inox Group, firmly believes a combination of technology and luxury offerings is the way to expand its footprint." Sadly most of the article is behind paywall. Business Standard – 3 July 2017
India – Rival PVR is meanwhile focused on higher spend for food and beverages:
PVR's operating income per screen grew 46 percent over the last three years to Rs 6.9 crore [USD $1.07 million). That compares with an over 10 percent decline for INOX to Rs 3.5 crore [USD $540,000]. PVR's food and beverage income rose 26 percent during the period, more than double the pace of its rival.
More than just popcorn and soda, PVR has focused on full meal replacement. Bloomberg Quint – 3 July 2017
Spain – A fight broke out last month between Warner Bros and AMC-owned Cineas, over a trailer for "King Arthur: The Legend of the Sword" that was encoded onto the start of the DCP for "Wonder Woman". "In retaliation, Cinesa has either covered the screen with an apology for a technical problem or let the trailer run without sound or in some cases vision which spurred Warner Bros Spain to issue a tweet giving details of competitor cinemas which screen the trailer in full." Cineas complains that WB takes a fixed fee, rather than percentage of ticket sales, making special offers impossible. EuroWeeklyNews – 29 June 2017
Ireland (Republic of) – The state-owned company behind the disastrous Galway art-house cinema is being liquidated. Solas-Galway Picture Palace has received over 6 million euro funding, yet ten years after its creation there is still no art-house cinema to show for it. Element pictures, which runs the Lighthouse Cinema in Dublin, is set to take over the development. Fora – 10 July 2017
People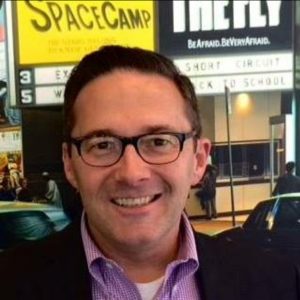 USA (PA) – Bow Tie Cinemas COO and NATO New York President Joseph Masher has been named president of the Board of Directors of the Theatre Historical Society of America during its meeting in June.  He is replacing Andrew (Craig) Morrison, AIA, "who served several years as the head of the association and who remains as a member of the board." Press Release – 17 July 2017
Health & Safety
India – PVR has been accredited a certification with Payment Card Industry Data Security Standard (PCI DSS) version3.2. It is the first cinema operator (in India?) to receive this certification. "More than 50% of PVR movie ticket sales happen online. People are becoming more dependent on online transactions, and it is vital to ensure the online security for payment gateways," Kamal Gianchandani, Chief of Strategy PVR Ltd. said. Good to see an exhibitor taking online security seriously. New Indian Express – 19 July 2017
Law & Order
UK – A mother and son were allegedly punched for telling a person behind them in the cinema to be quiet. The assault took place on 1 May at a Cineworld in Hinckley. Police have releases CCTV footage of three woman they want to question who are all Afro-Caribbean. Birmingham Mail – 5 July 2017
France – A 62-year old man is in court for allegedly sexually molesting a 14-year old boy in a Val-De-Marne. cinema. The incident took place 24 June at Pathé de Thiais during a screening of "Le Manoir". Le Parisiene (FR) – 18 July 2017
German – Two men attacked three women who told them to stop smoking at a movie screening. "The young men then fled from the cinema in a taxi. But the women were able to note down the taxi number, leading police to arrest the pair shortly afterwards." The incident took place at the CineStar cinema in Berlin and the women required medical attention. TheLocal.de – 26 June 2017
Germany – The screen in auditorium three of Citydome cinema in Sinsheim was destroyed with a knife following a screening of the latest "Pirates of the Carribean" film. The damages are estimated to be between 5,000 and 10,000 euro. This is the second time that vandals have destroyed a screen in the cinema, with someone previously knocking a big 'crater' in the middle of the screen. RNZ (DE) – 27 June 2017
Outdoor Cinema
India – An inflatable mobile cinema is making the rounds in rural southern India. DigiPlex's Picture Time can be set up in two hours, offers full air-conditioning and both DCI and MPEG-2 playback for local movies. All this for just INR 30 (USD $0.46). OdishaTV – 10 July 2017
Finally
UK – 'Why do all recent British movie posters look exactly the same? ' asks The Telegraph. And not without justification, judging by Exhibit A above. Well, not quite exactly the same. "Sometimes the sky is sepia. Other times the typeface is more of an Arial Bold." But you get the drift. "It's clear that these posters have been carefully engineered to appeal to middle-England, for a safe afternoon's viewing," explains Telegraph creative director Jon Hill. The international versions are usually more interesting. The Telegraph – 29 June 2017

Latest posts by Patrick von Sychowski
(see all)