Vietnam's Platinum cinemas terminated, Reading's plan for growth, Disney drive-in 'gay' boycott, more Picturehouse strikes, The Projector's Tan interviewed, DTDC hired Debbie Mann, Liverpool's best concessions, Austrian cinema bomb hoax, German mobile phone fight, Cineworld 'gremlins' and Scotland's remotest cinema.
Vietnam – In a sign of intensifying competition in the South East Asian market, Vincom Retail has terminated its contract with Indonesia's Multivision Plus which operates the Platinum theatre chain in Vietnam. Three of MVP's five multiplexes have been ordered to cease operation and return their space in malls to Vincom. Platinum does not invest enough so the quality of the theatres now no longer fit the standard of Vincom Retail's malls," Tran Mai Hoa, CEO of Viacom Retail is quoted as saying. Industry sources say that CGV, which is already Vietnam's largest cinema operator, is circling the disputed sites. VBN – 25 February 2017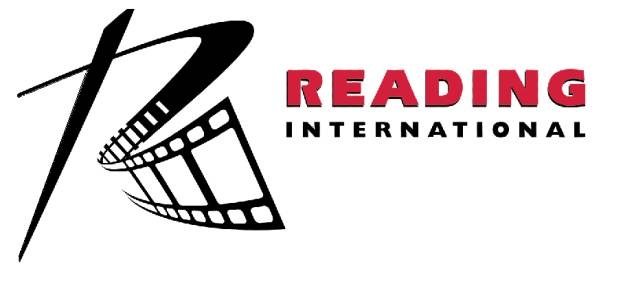 USA (CA) – Reading Cinemas has turned down an unsolicited take-over offer by Patton Vision and instead revealed a three-year plan for growth. This includes: "development of new cinemas in the United States, Australia and New Zealand; the continued improvement of existing cinemas, presentation and food and beverage program; and the continued re-development of real estate assets." Reading has also authorised a USD $25 million stock re-prchase programme. LA Biz – 6 March 2017
Bella (@EmmaWatson), Maurice (Kevin Kline), Lefou (@joshgad ) y Gastón (@TheRealLukevans )#LaBellaylaBestia #BeautyandtheBeast #Disney pic.twitter.com/WXSF66NeUl

— BellayBestiaSon (@bellabestiason) February 11, 2017
USA (AL) – A drive-in cinema in Alabama is said to be refusing to show the live-action version of Disney's "Beauty and the Best" because of a brief kiss between two minor male characters in the end credit sequence of the film. Henagar's Drive-In Cinema is said to have rejected the film because of the "exclusively gay moment" involving Josh Gad's character, LeFou, the side kick of villain Gaston (Luke Evans). Breaking News – 3 March 2017
UK – Staff at the Brighton Duke of York cinema have joined their London colleagues from various Picturehouse cinemas in striking for a 'living wage' minimum wage settlement. This labour dispute has been a thorn in the side for a long time for Picturehouse's parent company Cineworld. Brighton and Hove News – 6 March 2017
People
Singapore – An in-depth interview with Karen Tan, the founder of Singapore's only independent cinema The Projector that has been running for well over a year now and survives as a for-profit venture, despite (or perhaps thanks to) and broad and ambitious slate of films.
She is painfully aware of the vibe of hipster preciousness clinging to the venue, which the media never fails to point out.

"We kind of struggle with being pigeonholed as an arthouse cinema or a hipster cinema," she says.
The Projector is so much more than that, having recently expanded into being a co-working space called Clockwork. (These days it is also where the CJ Cinema News Digest that you are reading is written more of the than not.) Straits Times – 6 March 2017
USA (CA) – Debbie Mann has been appointed SVP, Operations and Client Operations for Deluxe Technicolor Digital Cinema (DTDC). "Mann will have a dual focus on distribution services and the customer experience as DTDC drives forward with new innovations and initiatives to expand its business globally." She returns to Deluxe after a stint at STX Films. Press Release – 6 March 2017
Concessions / F&B
UK – The Liverpool Echo looks at which of the city's cinemas have the best concession, food and beverage offerings. Odeon has Costa, Vue has seven different nachos toppings and ten hot dog choices, The Light has a bar with friendly staff but FACT seems like the top choice overall. Liverpool Echo – 4 March 2017
Health & Safety
Austria – The Cine Nova in Vienna was evacuated after a bomb threat last Saturday. Some 700 patrons were in the cinema when the hoax was called in to the police 19:30, who had to be evacuated. Search with sniffer dogs revealed nothing suspicious. ORF (DE) – 4 March 2017
Germany – Two women got into a fight over excessive use of a mobile phone during a film screening at a cinema in Kaiserslautern. The police had to be called in eventually to resolve the situation. Focus (DE) – 4 March 2017
UK – Cineworld Sheffield had to be closed temporarily due to problems with its lighting. "We are open, a little technical gremlin doesn't stop us for long," a later post read. The Star – 3 March 2017
Finally
UK (Scotland) – The second smallest cinema in Britain has just opened on the remote island group of Out Skerries. The Schoolhouse Cinema only has 20 seats (re-used from an Odeon in Manchester) and what it may lack in DCI compliance, it makes up for in atmosphere and charm. The island it is located on is just two square miles, has a population of 74 and lies four miles from the main Shetlands island and is the eastern-most part of Scotland – just 200 miles from Norway. The Scottish Sun – 3 March 2017
Patrick was a Senior Analyst at Screen Digest, went on to launch the digital cinema operations of Unique and Deluxe Europe, then digitised Bollywood at Adlabs/RMW, and now writes, consults and appears on panels about cinema all over the world.
Latest posts by Patrick von Sychowski (see all)