Australia: New Hoyts in Stockland. Poland: Warsaw's Blue City gets Helios, Kepnie gets OH Kino. USA: Studio Movie Grill in Texas. UK: The Light in Hanley, Merlin 4-screen in Bodmin, Montrose's pool plan. Qatar: Vox in Doha Festival City. India: Rajhans in Panchkula. Malaysia: MBO flagship in KL's Starling. Law: Vue loses York 13th screen case. Reopening/Refurb: Dublin's Stella coming back, Majestic Cinema in Ashton-under-Lyne campaign, East London's Rex, Christchurch's Arts Centre. Outdoor cinema: China luxury car drive-in. Closing: Brighton's Cinemark Movies 10, Mumbai's Eros.
---
Australia – The Stockland Green Hill's is set to get a seven-screen Hoyts cinema as part of its AUS $412 million (USD $312 million) redevelopment set to complete in mid-2018. The 900-seat cinema will feature leather recliners, two Xtremescreens with Dolby Atmos and the Hoyts Lux premium cinema experience with gourmet food and drinks. It will be Hoyts' 16th cinema in New South Wales and the second in the Newcastle region. Mainland Mercury – 17 January 2017
Poland – The Blue City mall in Warsaw suburb of Mokotow will be expanded with an eight-screen Helios multiplex. The addition will be built on the existing parking space behind the mall. The cinema will feature Dolby Atmos sound, DepthQ 3D and 4K projection. The aim is to have it completed before the end of 2017. The plans have been approved by Warsaw's City Council. Wyborza.pl (PL) – 19 January 2017
Poland – While Helios, Cinema City and Multikino dominate the polish market, small boutique cinemas are also starting to grow. OH Kino will be opening its latest cinema in the Quick Park mall in Kepnie, a four-screen cinema seating 500 people. It is the first multi-screen cinema in the region. Opening is set for second half of 2018. PropertyNews.pl (PL) – 18 January 2017
USA (TX) – The Studio Movie Grill has opened a flagship cinema in Lincoln Square mall, Arlington. The operators 24th cinema is a nine-screen multiplex which competes with a rapidly saturating upscale cinemas market that includes the likes of Alamo Drafthouse, iPic, the Movie Tavern and  brand new AMC and Cinemark in the region. Star-Telegram – 19 January 2017
UK – The Light has been selected for Stoke-on-Trent's Unity Walk development in Hanley. The 10-screen cinema is set to include an Imax, as well as a cafe-bar called The Green Room. The Light recently crossed the 1% BO market share in the UK and has 10 more properties planned for the next three years. However, The Light's plans for Wellgate Shopping centre have been pushed back two years. The Sentinel – 16 January 2017
UK – Bodmin's Public Rooms is set to be converted into a four-screen cinema. Merlin Cinema Group has acquired the cinema after a decision by the town council. Local activists launched a petition and raised GBP £45,000 in an attempt to keep the building a public space. CornwallLive – 15 January 2017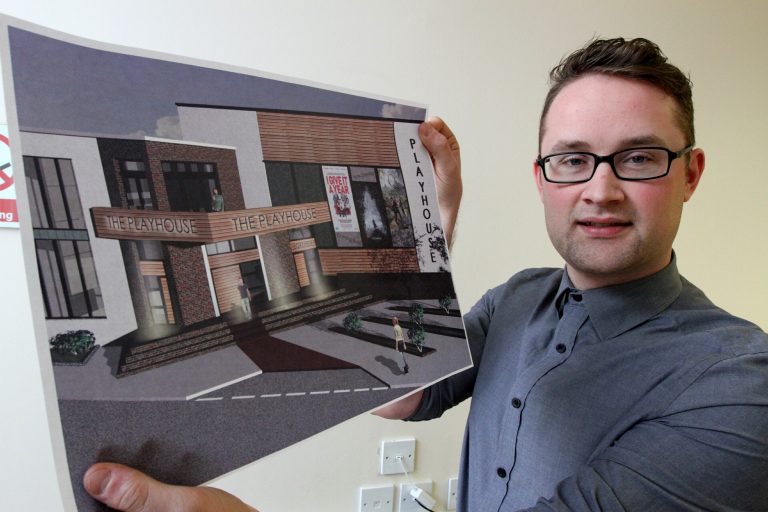 UK – The planned pool-to-cinema conversion in Montrose has suffered delays, but is now a step closer after Angus Council sold the former swimming pool to the Montrose Playhouse Project for GBP £1. The project has also switched from demolishing the pool to converting it to a cinema and cultural centre. The Courier – 19 January 2017
Qatar – Vox is opening a multiplex in Doha Festival City mall, including "four new concepts completely unique to Doha Festival City, that will open in March." These include Vox 4DX, luxury culinary concept Theatre by Rhodes, a wall-to-wall screen and Vox Kids. The 18-screen cinema will show Hollywood, Bollywood and Arabic films. The Peninsula – 22 January 2017
India – Rajhans Cinemas has opened a new multiplex in Hi-Fi Mall, Panchkula. The three-screen time,a has a seating capacity of 205, 205 and 200 seats. The cinema offers a Snack Station and patrons can use the Rajhans app or M-Ticketing service. LinkedIn – 16 January 2017
Malaysia – Harkness Screens has been selected by MBO for its new flagship cinema in Kuala Lumpur. MBO's Big Screen concept at the Starling Mall also uses Barco RGB laser projection. Press Release – 20 January 2017
Law
UK – Vue Cinemas has lost a judicial review case against the expansion of multiplex at the proposed York Community Stadium from 12 to 13 screens.
Mr Justice Collins agreed. He said he "had sympathy" for Vue Cinemas, but the law was on the council's side.

He said that there was nothing in the 2015 planning permission limiting the number of screens or seats that the cinema could have. The only limitation was on the overall size of the York Community Stadium project and the number of seats that the stadium itself could have.
Vue will also have to pay the council's costs in the case and there is no permission to appeal. Unlucky 13th screen for Vue. York Press – 19 January 2017
Re-opening/Refurb
Ireland (Republic of) – Stella Cinema in such Dublin's Rathmines is set to re-open after significant refurbishment. Press Up Entertainment, which runs the Dean Hotel and several other Dublin nightspots, is responsible for the work. The historic cinema will feature luxury seating, food and a cocktail bar. No specific opening date has been announced. entertainment.ie – 18 January 2017
UK: An online campaign was launched to turn the shuttered Majestic Cinema in Ashton-under-Lyne into an arts center that includes not only a movie theatre, but also a cafe, music rehearsal and recording space and performance venue.  Two business partners are looking to raise GBP £25,000 (USD $30,840) in funds to get the project to bring the 97-year-old historical theatre back to life.  Manchester Evening News – 17 January 2017
UK – Plans allegedly underway to re-open the Rex cinema in London's Bethnal Green as a affordable cinema for ht local community, as well as a bar and restaurant and 150 room hotel with a roof garden. Time Out – 19 January 2017
New Zealand – Work continues on the Christchurch Arts Centre that was damaged in the earthquake in February 2011. It will re-open with a two-screen arthouse cinema with 50 and 70 seats. An operator has not yet been selected. Stuff.co.nz – 20 January 2017
Outdoor cinema
China – The first drive-in cinema in central China has opened in Wuhan as part of the Wuhan Automobile Culture and Arts Festival. As you can imagine it was an upscale affair with representation from Porche, Land Rover, Mercedes-Benz, Audi and other representatives attending the Le Zhiyi car theater opening. It features three screens showing the same film simultaneously, including a CFGS PLF screen 500 square meters in size. MyCar168 – 17 January 2017
http://www.bucksfreepress.co.uk/news/15034278.Couple_to_launch_pop_up_cinema_in__unusual__locations_around_the_county/
Closing
USA (NY) – Brighton's Cinemark Movies 10 is closed on 22 January. The Rochester-Area cinema offered discounted movie viewing and was one of the first ones to ban ban children under 6 from seeing R-rated film after 6pm. Cinemark still operates the nearby Tinseltown USA and IMAX in Gates. Democrat & Chronicle – 17 January 2017
India – Mumbai's iconic Eros Cinema has been closed as a result of the State government sealing the Cambata building where it is located. The owner of the building (Cambata Aviation) is in trouble for not paying its staff salaries. Other businesses in the building, such as the popular Cafe Oval have also had to shut. The Bombay high Court is not impressed with the closure, it would seem. The Hindu – 19 January 2017

Latest posts by Patrick von Sychowski
(see all)