PVR share dealings questioned, Inox turns ATM, Odeon Xmas opening, Wehrenberg to keep name, 900 films in UK cinemas 2016, Merlin nabs Wellesley, Wanda not playing Golden Horse winner, ECA con 2017, Alex Sheldon goes Curzon, Nottingham's Vintage Pop-Up Cinema, Kiwi Night Owl Cinema, Cineplex re-seating, 4DX in France, Best Cinema ads of all time. 
---

Follow Celluloid Junkie on FACEBOOK for NEWS and UPDATES.
---
India – PVR has been asked to explain its profit sharing deal, struck with private equity (PE) investors Multiples Asset Management and L Capital, that had not been disclosed to the cinema operator's shareholders. The Securities and Exchange Board of India (Sebi) issued a show cause notice after it came to light that PVR and its Chair and MD Ajay Bijli (above) may have violated listing and disclosure regulations by agreeing to an "incentive fee agreement" that saw Bijli and Sanjeev Kumar, co-promoter and deputy managing director of PVR, get shares at the preferred rate. "Such practice amounts to indirect remuneration being paid to promoter, managing director without knowledge and approval of shareholders," says J.N. Gupta, co-founder and managing director of Shareholder Empowerment Services (SES). Live Mint – 29 November 2016
India – Meanwhile more anecdotal evidence that India's demonitization effort is hitting single screen cinemas the hardest, as they often don't have the means to accept credit card payments. Inox has partnered State Bank of India (SBI) to allow people to take out up to INR 2,000 (USD $29.13) per day from its branches.  Economic Times – 29 November 2016
UK – Odeon will open 20 of its 121 locations on Christmas Day (25 December), with 120 screenings of Hollywood and Bollywood blockbusters, including "Rogue One". Staff will get extra pay and Odeon says that it had lots of attendees when it did this last year. The Church of England is not happy for people to celebrate Jesus's birthday with popcorn and soda. iNews – 27 November 2016
USA (WI) – Questions about the fate of the Wehrenberg Theatres under the new Marcus ownership, including whether they will retain the original name of the 100-year old family-owned company. It looks like the name is safe, at least in the greater St. Louis area. Marcus will also honour Wehrenberg's customer rewards program and gift certificates. But Rochester's Galaxy 14, which is the only Wehrenberg property in Minnesota, could be re-branded as Marcus. Post Bulletin – 22 November 2016
UK – Odeon is partnering the NFTS to showcase student films for the second year running. Seven films will play in in 16 Odeon cinemas across the UK on 17 January, with audiences given a vote on the best film. Screen Daily – 23 November 2016
UK – Almost 900 feature films will have been distributed in cinemas across the UK in 2016. If you think that sounds like a lot, that's because it is; an average of 16 per week. Too many, even, some would say. Box office is set to grow 2% year-on-year to over GBP 1 billion but attendance is static at 2.7 visits per person. The top 40 films increased their market share. Screen Daily – 24 November 2016
UK – Merlin Cinemas is taking over the management of Wellesley Cinema in Wellington (no, not the New Zealand one). The privately owned cinema was previously owned by Reel Cinemas. No major changes planned, other than the introduction of Merlin's Magic Movie Card. (No word on a rival bid from AMC/Wanda.) Somerset County Gazette – 25 November 2016
China
China (P.R.) – Is Wanda cinemas punishing director Feng Xiaogang for his outspoken criticism of Wanda Chairman Wang over his influence over the Chinese cinema market and Hollywood? His film "I Am Not Madame Bovary", which just won the Golden Horse for Best Film (the Oscar of Mandarin-language films), has an booking rate of just 10% in Wanda cinemas compared to 40% for other cinemas. Newspim (KR) – 25 November 2016
People:
UK – Curzon Cinemas has hired Alex Sheldon as its Director of Commercial Operations – the same role he held at Everyman Cinemas between 2013 and 2015. His responsibility will be on growth of revenue across all of Curzon's retail areas, with particular focus on food and beverage. Screen Daily – 23 November 2016
Event Cinema
UK – The Event Cinema Association is holding its annual conference on 3 February next year. This year the London event will not be held in a cinema but in the QEII Centre. "In 2017 we'll be 5 years old, and we felt the time was right to tweak the format of this year's event to give more attention to the actual Event Cinema content we see on our screens, which is beautiful and highly produced," Melissa Cogavin, Managing Director of the ECA is quoted as saying. Press Release – 28 November 2016
UK – The grand finals of E-League's Season 2 CS:GO tournament will be shown in Vue's cinema in Westfield Cinema in London on 3 December. Interesting that it is not showing at Vue's 'gaming' cinema in Ealing Broadway. Dexerto – 28 November 2016
Outdoor Cinema
UK – Nottingham is getting a Christmas-themed Vintage Pop-up Cinema.
Held at a previously secret location within a recently rediscovered building, the line-up of films will feature a selection of Christmas and cult classics. Arrive early to take advantage of the premium food offerings, fully licensed pop up bar and gourmet cinema snacks.
The building is the Grade II listed 14 St. Peter's Gate that has stood empty for the last three years. West Bradford Wire – 25 November 2016
New Zealand – Sumer season is approaching in the Southern Hemisphere, which means outdoor cinemas in New Zealand. Night Owl Cinema will be screening "Toy Story" on Saturday 26 November at Omokoroa Domain. The operator started in 2013 and is expanding to more sites. Bay of Plenty Times – 25 November 2016
Australia – Lotterywest Festival Films at ECU's Joondalup Pines outdoor cinema has also kicked off. Joondalup Times – 29 November 2016
Seating
Canada (ON) – Cineplex Odeon Seaway Mall Cinemas in Welland is refitting all of its seven auditoriums with recliners. The cinema opened 1984 and was last renovated in 1997. It will be the first cinema in Niagara to offer luxury recliners. It also offers a sloping floor instead of stairs, which is said to be preferred by seniors and families. St Catherines Standard – 23 November 2016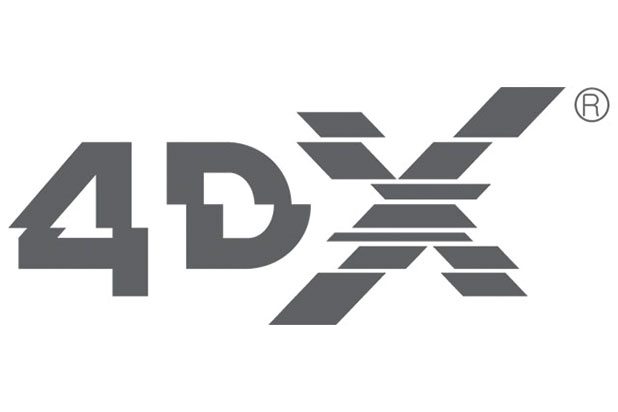 France – The first 4DX cinema is coming to France following a deal between CJ 4Dplex and Les Cinémas Gaumont Pathé. The auditorium will be housed in the brand new Pathé's La Villette multiplex in Paris that is opening next month (December), with the 4DX screen due to open early next year. Press Release – 28 November 2016
Finally
UK – The Telegraph has a list of 'The Best Cinema Ads of All Time', as picked by the creatives behind them. "From the Guinness Surfer to Apple's dystopian '1984' spot, advertising and creative agency execs choose their favourite cinema ads and reveal the secrets of their success." Our recent favourite is Spike Jonze's Kenzo perfume advert. It runs to almost four minutes, but it deserves to be seen in the cinema. The Telegraph – 24 November 2016

Latest posts by Patrick von Sychowski
(see all)