Kinepolis-UGC deal, EuropaCorp sells cinemas, Vista-WePiao deal, Ang Lee talks HFR, FCPA is FDA's new copyright police, BigData.BigMovies long Gruvi blog, Polish BO up, Pakistan-Indian cinema war, Merlin's Greaves Exhibitor award, de Beaufort joins Gofilex, Cinepolis defends concession prices, Harry Potter in 4DX, Greta & Stark access apps in Switzerland, Wednesday is caption day in Canada, Korean cine ad earnings, Bournemouth cinema fire, Barco Escape in Poland, Knatchbull interview and top 11 independent cinemas in London. 
---

Like Celluloid Junkie on FACEBOOK for ALL THE LATEST NEWS.
---
Belgium – In hell-freezes-over kind of news Kinepolis has sold four of the former Utopias cinemas to arch-rival UGC. The multiplexes in Aarschot, Lommel, Mechelen, and Turnhout were sold after Belgian Competition Authority (BCA) deemed that to avoid market domination Kinepolis had to sell off the Mechelen and Aarschot multiplexes, leaving Kinepolis with two smaller and less interesting properties. So a deal was made with UGC for an enterprise value of around €36.2 million. Things haven't exactly improved between Kinepolis and UGC since the former acquired the lease of UGC's Galerie de la Toison d'Or complex in Brussels and promptly trippled the rent.  Nasdaq – 30 September 2016
France – Luc Besson's EuropaCorp is selling its two multiplex to Gaumont Pathé. The Aéroville cinema in Tremblay-en- France (Seine- Saint-Denis ) and Joliette in Marseille (Bouches-du-Rhône), which is still "in development". Aéroville was to be part of a "new generation" of multiplexes, with a more premium profile.  EuropaCorp is instead focusing on production and distribution, ending its brief foray into exhibition and netting Gaumont two more prime multiplexes. Terms of the deal were not disclosed. Le Mond (FR) – 1 October 2016
China (P.R.) – Vista has completed its joint venture agreement with Chinese online ticketing portal WePiao. Vista is thus the latest cinema supplier to create a local presence in the world's second largest cinema market, following the likes of Imax and Christie. WePiao is backed by internet giant Tencent and in order to grow in China Vista needs strong local allies. Vista estimates that this will generate more than NZ$38 million (USD $27.11 million) in the first five years. Press Release – 27 September 2016
USA (NY) – The NYT takes a look at the technology behind Ang Lee's "Billy Lynn's Long Halftime Walk", which opens at the New York Film Festival this coming Friday.
Asked why he wanted to make a sophisticated drama with a budget in the $40 million range at high-tech specifications more closely associated with blockbuster spectacles like "The Hobbit," Mr. Lee could only shrug and ask, "Why me?"

"It's just good to look at," he said in his gentle, understated voice. "You look at it, you just get it."
No word on how many cinemas will show it in the full 120fps 4K 3D immersive audio, but Lee says "almost every proper upscale multiplex, worldwide, is fully capable of showing the film." Which is a truth with modifications. New York Times – 5 October 2016
UK – That UK Film Distributors' Association (FDA) has created its own anti-piracy unit called the Film Content Protection Agency (FCPA). This is the last nail in the coffin of UK anti-piracy body Federation Against Copyright Theft (FACT) that MPA withdrew funding form this year. FCPA will take over FACT's role and some of its staff. Screen Daily – 7 October 2016
Germany – Two weeks ago the conference BigData.BigMovies was held in Berlin. Gruvi helpfully has a blog write up of the event, which looked at 'How algorithms transform the film and TV industries'. Some interesting findings such as the one that for box office purposes "star power is constantly fading and.. will become irrelevant by as early as 2024" and that "the longer a preview is watched, the less likely users are to watch the movie." One conclusion was that "cinemas should pull their resources together to compete together against streaming rather than compete with each other." But cinemas are still bad at collecting and analysing data. Gruvi – 6 October 2016
Poland – 2016 will be another record year for Polish cinema, which has already netted 35.9 million tickets and PLZ 669 million (USD $174.40 million), representing an increase of 19% and 21% respectively according to Boxoffice.pl data. The year might see as much as 52 million tickets sold. But multiplex operators fear that rising wages and restrictions on Sunday trading – currently being debated in parliament – could have future negative impact. RP.pl (PL) – 6 October 2016
Pakistan – The screening of Indian (Bollywood) films has been suspended in Pakistani cinemas, following border clashes between the two countries. Meanwhile India has put a ban on Pakistani actors appearing in Indian films. While Pakistan has a growing film industry, cinema operators depend on Bollywood films for a great part of their income. Siasat Daily – 3 October 2016
Technology
Switzerland – Screenzone has launched an interactive film trailer for "Bridget Jone's Baby" with Universal Pictures that unlocks second screen content on your smartphone. Screen zone has previously also launched several other interactive promotional campaigns with brands like Dior (Star Wars), Citroën (Angry Birds), Metro (Divergent), but this is the first purely film oriented one. Press Release – 23 September 2016
People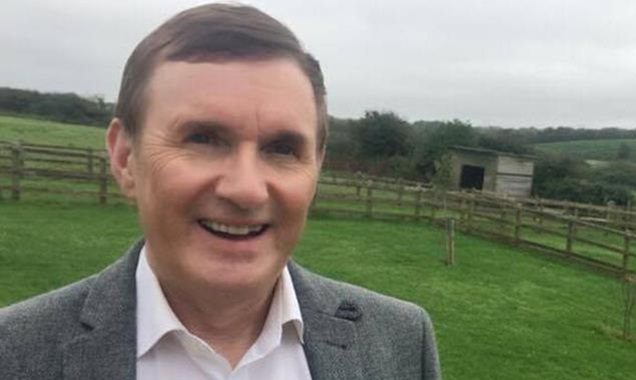 UK – Geoff Greaves, who owns and operator of the Merlin Cinemas chain, is the recipient of the UK Cinema Association honorary Exhibition Achievement Award at this year's Screen Awards on 20 October. Merlin Cinemas operates 42 screens across 14 sites across the UK. Screen Daily – 28 September 2016
USA (NY) – Sonia de Beaufort has joned Gofilex as Managing Director of Gofilex north America. The appointment marks a major step in the global expansion ambition of Gofiles, which delivers DCPs, live events and more over fibre. No press release but you can check out Sonia's LinkedIn page.
Concessions / F&B
Mexico – Cinepolis has defended the cost of concessions by pointing out that it keeps cinema tickets cheap. Mexico has the second lowest ticket prices in Latin america after Honduras. CEO Alejandro Ramirez revealed that half of the company's profits comes from concessions. Annual attendance of 2.2 per inhabitant in Mexico is also the highest in Latin America and double that of Brazil. Corn for popping also has to be imported from the US. La Jornada San Luis (ES) – 9 October 2016
Seating
Japan – The last two Harry Potter films ("Deathly Hollows" I & II) will be re-released in 4DX format to coincide with the premier of "Fantastic Beasts". Running from 22 to 31 October the films will be shown in cinemas across Japan (and also elsewhere) ahead of the "Fantastic Beasts" opening on 23 November – it to in 4DX. All the Harry Potter films will also be re-released in Imax ahead of "Fantastic Beasts". Eiga.com (JP) – 3 October 2016
Access
Switzerland – The German apps for visually impaired or hard of hearing cinema patrons called Greta and Stark are launching in Switzerland. The Swiss film "Ma vie de Courgette" will be the first that can be accessed this way in some 140 cinemas across Switzerland, with more films to follow. Tribune de Geneve (FR) – 8 October 2016
Canada – A cinema in Ontario has started an experiment of screening its two most popular films with captions (subtitles) for the deaf and hard of hearing every Wednesday evening between now and the end of the year. "I thought that this is something that the community doesn't currently have, and that it might create a new revenue stream for the theatre," explains Cinema 6 manager Irene Lucyshyn-Paradis. Timmins Press – 3 October 2016
Advertising
Korea (Republic of – South) – Cinema advertising earning in South Korea was KRW 546.6 billion (USD 491.6 million) in the period 2012-2015. During this time cinema ads were on average 13 minutes and 37 seconds with 28 ads on average. Analysis form the Ministry of Culture, Sports and Tourism and Film Commission found that the earrings for the three major cinema operators were CGV KRW 321.9 billion (USD $290 million), Lotte Cinema KRW 117.5 billion (USD $110 million), Megabox KRW 107.2 billion (USD $100 million), with the three capturing 96.6% of the cinema advertise revenue. Korea Herald (KR) – 9 October 2016
Health & Safety
UK – A fire broke out at the ABC Cinema in Bournemouth town centre. Nobody was injured and fire crews got the blaze under control. The cause is not known, but it started in the boiler room. Bournemouth Echo – 4 October 2016
Cinema Opening/Closings
Poland – One of the most sophisticated cinema in Central Europe will open with the inauguration of the Cinema3D in Gdansk on 14 October. The cinema located in Galeria Morena will offer VIP seats, Dolby Atmos and Barco Escape. Trojmiasto (PL) – 3 October 2016
UK – Screen Daily interviews Curzon CEO Phil Knatchbull, who amongst talks about distribution, VOD, day-and-date and the possible closures of the Soho, Mayfair and Chelsea sites:
The owners of the sites have changed over the years so that we're now dealing with Russian oligarchs. The King's Road and Bloomsbury site issues have been solved, however.

Thanks to the outpouring of emotion around the closure of our Soho venue due to the Crossrail construction, Transport For London are keen to find a solution to that problem.
Cursor hopes to return to the Soho site, once work on the new Crossrail 2 station is complete in ten years time, and the exhibitor will also be opening sites in Aldgate, London, and next year in Oxford, Colchester and in Hoxton, London. Screen Daily – 28 September 2016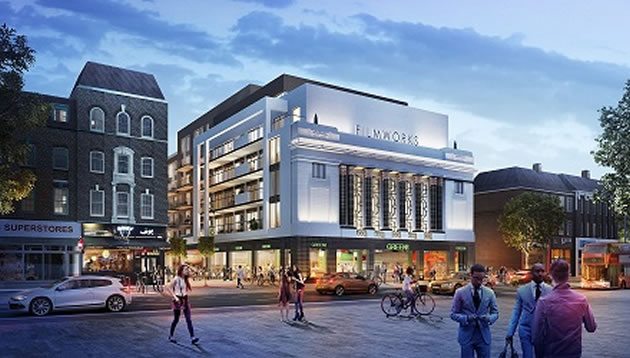 UK – Work will finally begin on a new cinema in London suburb Ealing this December. The Picturehouse cinema will be part of a redevelopment that includes restaurants, shops, bars and cafes. The eight screen, 1,000 seat cinema will open in 2018. Ealingtoday – 6 October 2016
Intu is redeveloping the Broadmarsh Centre ?. But does #Nottingham REALLY need another cinema c/w more chain restaurants? @intuBroadmarsh

— Ben Ling (@benmling) May 13, 2014
UK – A nine-screen cinema is planned for Nottingham's Intu Broadmarsh mall as part of a GBP £75 million revamp. No operator has yet been selected. Apparently not everyone is thrilled. Derby Telegraph – 6 October 2016
UK – The go-ahead has been given for the seven-screen cinema in Scarborough. There will also be six retail units as part of the usual mix of eateries, bars, cafes and shops, as well as apartments and a car park. Yorkshire Coast Radio – 6 October 2016
India – Cinépolis has opened a new five-screen multiplex in the Grand Venice Mall in Greater Noida (Delhi NCR). It is the exhibitors seventh new opening this year and gives it 29 screens across eight sites in the Delhi NCR rea, where PVR is blocked from opening new screens after buying DT cinemas. Televisionpost – 3 October 2016
India – Inox has launched (on licence basis) a three-screen cinema in Rangoli Mall, in Howrah. Equity Bulls – 2 October 2016
Finally
UK – A listicle of "London's 11 Best Independent Cinemas" from Londonist. Enough little gems that you might not be familiar with even if you are a londoner to make it worth a skim. One example below:
3. Cine Lumiere

Cine Lumiere is part of the Institut Francais, the French Cultural Institute in London, just a stone's throw from the V&A and the Natural History Museum.

Located in an art deco masterpiece (look out for the marble staircase, complete with Rodin statue), and named after the Lumiere brothers, this cinema shows contemporary French, European and world cinema, as well as French classics on a Sunday. And there's special programming for kids.

Best for: Foreign films
Prices: £10-£12; A fiver if you're under 25.
Address: 17 Queensberry Place, SW7 2DT
Website: www.institut-francais.org.uk/cine-lumiere
Any other overlooked cinemas? As always, fire away in the Comments section below, those who dare. Londonist – 27 September 2016

Latest posts by Patrick von Sychowski
(see all)