Indian cinemas love online ticketing, UNIC-CICAE statement, GSC for sale, Imax VR details, Everyman to double, PVR NCDs for acquisition, Cinepolis India to spend & grow, Italy €2 cinema scheme a hit, Madrid €6 cinema, Argentina cinema on curriculum, EclairColor in Deauville, Numero win Roadside, SmartPricer expands UCI trial, West Africa's first Imax, oral sex in cinema, TIFF film too 'Raw', Imax in Asford, Picturehouse in Chester, Berlin's Delphi Lux, Regal Hamilton 8, save Curzon Mayfair, Wellington's 'secret' 38-seat cinema for sale. 
---

Like Celluloid Junkie's FACEBOOK for ALL THE LATEST NEWS.
---
India – Multiplex operators in India are seeing major benefits to tying up with online ticketing platforms such Paytm, Citrus Pay, JustDial and BookMyShow. "Online ticketing revenue accounts for 40-43 per cent of tickets sold. Consumer behaviour patterns are changing, so we are tying up with multiple payment platforms," Kamal Gianchandani, Chief of Planning,, PVR is quoted as saying. Apart form transaction benefits, cinemas are also accessing data on customers. Stumbling block is that Indian regulation requires a paper ticket to be printed for records, so no switching to just QR codes. BusinessLine – 18 September 2016
Italy – In conjuncture with the Venice Film Festival, European cinema trade body UNIC released a statement CICAE released a joint statement about the bright future of cinema. "Cinema-going across Europe has become an ever more engaging, diverse and immersive experience thanks to creative entrepreneurship and on-going investments into innovation by cinema operators," it reads and points out that while video-on-demand platforms like Netflix might be flavour of the month for the European Commission which wants to have a single market for films, these platforms depend on the continued success and growth of film on the big screen for a working European eco system. (I paraphrase) Press Release – 3 September 2016
Malaysia – The largest multiplex operator in Malaysia is for sale for a cool $500 million it is reported. Golden Screen Cinemas would thus be valued at half the purchase price of Odeon & UCI, despite having just 345 screens in 40 sites and profits of USD $16 million. But investor/owner PPB must be hoping that there will be Chinese or Korean cinema operators keen to expand in South East Asia, with GSC also having a joint-venture in Vietnam. Golden Screen Cinemas Mei Lee Koh is also CineAsia's Exhibitor of the year this year, as well as #6 in CJ's ranking of the top women in cinema. Variety – 13 September 2016
USA (NY) – Imax's Greg Foster has been giving details about the big screen operator's plans for virtual reality (VR). The company will pilot the first locations in Los Angeles and China by the end of this year and will offer tie-ins with the films showing on the bigger screen. "These are six- to nine-minute content stories, fully separate and you buy that ticket as well or buy it bundled with the Imax movie presentation of Star Wars," he is quoted as saying. The Observer – 15 September 2016
UK – Everyman plans to double its screen count within the next five years from 20 to 40 across London and the UK. The company has secured a GBP £8 million loan from Barclay's towards this end. Revenue was up 49% for the upmarket chain in the first six months, but it suffered a loss of GBP £295,000 in the same time due to  "heavy investment" and aggressive expansion. Everyman is also the latest cinema chain to plan to ditch 'zero hour' contracts for its staff, to be phased in until 2017, following in the foot steps of Curzon. Belfast Telegraph – 14 September 2016
India – PVR plans to raise INR 250 crore (USD $37.34 million) in Non-Convertible Debentures (NCD) "for inorganic growth opportunities, for capital expenditures, to refinance the high cost of borrowings and for corporate and all other business needs of the company." Most recently PVR bought DT Cinemas but had to sell off several properties and promise not to expand in some parts of the New Delhi area. With its share rice having gone up 80% in the past six months (!), PVR is now the second most highly valued cinema chain in the world after Carmike, with an earnings multiple of 49.4.  Franchise India – 16 September 2016
India – Meanwhile Cinepolis plans to invest INR 800 crore (USD $120 million) over next six year to expand from 269 screens to 600 screens. Cinepolis plans to target Tier I, II and III cities. "I think the industry will keep on consolidating," Cinepolis India head Sotomayor is quoted as saying. "I believe that the regional players or small players will eventually be interested in exiting and selling to the three-four players which are remaining in the market." Cinepolis recently bought the DT Cinema sites that PVR was forced to sell off. LiveMint – 19 September 2016
Italy – In order to promote movie-going a scheme has been launched in Italy whereby cinema tickets will sell for just €2 one Wednesday per month. Around 600,000 Italians took advantage of this the first time it was on offer, according to the Italian cinema trade body ANEC. Tages Anzeiger (DE) – 16 September 2016
Spain – The El Prensa cinema has become the first in Madrid to lower ticket prices to €6 for all screenings, with the intention of "revitalising" the cinema offerings in the capital. Average ticket price in Spain is €8, but El Prensa goes even further with €4.50 tickets on Wednesdays. "The objective is to achieve an increase in turnover and therefore greater consumption of film and culture, which offsets the lower ticket revenue," the cinema said in a statement. El Diaro Vasco (ES) – 16 September 2016
Argentina – The South American nation has become the second in the world after France to add cinema to the national school curriculum:
Launched from this August, the program, Schools Go To the Cinema, builds on an agreement signed during French president Francois Hollande's visit to Argentina in February by Argentina's go-ahead INCAA Film Institute – the same government agency which created movie market Ventana Sur with the Cannes Festival and Cannes Film Market in 2009 – and France's CNC film agency and the French Institute.
Argentina is along with Brazil the only country in South America where local films reach double digits at the box office, with the most recent year seeing a 13% share for Argentine films. The government will hope to improve this. Variety – 18 September 2016
Technology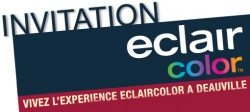 France – Ymagis will be showing off its EclairColor solution at the 71st Annual Convention of French Cinema Exhibitors in Deauville. This is a smart way to capture the local market, which turns out in force for Deauville, even more so than for the cinema trade show in Barcelona. Expect more announcements about other demonstrations and places it will be shown this autumn. Press Release – 18 September 2016
Australia/New Zealand – Vista's Numero has signed Roadshow Films, the largest independent distributor in Australia and New Zealand, as client for its daily box office results tracking service in the Australasian market. Press release – 6 September 2016
Germany – SmartPricer has extended its partnership with UCI to one more cinema for the company's dynamic pricing platform. Nine more screens takes the total to 17 screens across two sites. Not the same as a roll-out-t0-all-sites endorsement, but proof that the concept deserves to be evaluated across more than one site. Press release – 8 August 2016
Imax/PLF
Nigeria – The first Imax cinema has opened in West Africa with the premier of the Filmhouse cinema in Lagos. The cinema is the largest multiplex in the Nigerian capital. Imax is said to have been targeting the region for some time, but had faced various un-specified "disappointments". Imax previously had a deal in Angola and is adding four more screens to its South African foot print. The Nation – 16 September 2016
Law & Order
China (PRC) – LiveLeak has posted footage of a woman allegedly performing oral sex on a man in the back row of a cinema.  Viewer discretion is advised. With more and more cameras installed in cinemas pointing at the audience, expect more of this type of footage in the future. LiveLeak – 30 August 2016
Health & Safety
Slow clap for French coming-of-age cannibal flick RAW, which in addition to being a good film was so gross the paramedics got called *twice*

— Amy Nicholson (@TheAmyNicholson) September 13, 2016
Canada – An ambulance had to be called to a screening at the Toronto International Film Festival when feminist cannibal film "Raw" was shown. The film is set to be released in France in March next year after touring the festival circuit. Hold the popcorn! Metro – 13 September 2016
Cinema Opening/Closings
UK – Cineworkd's plan to expand its multiplex in Ashford with an Imax screen has been approved by the local council. Cineworld's multiplex at Eureka Park will also feature three more regular screens and two new restaurants. Also approved was a GBP £75 million) -n regeneration plan for the city-centre Elwick Place site that will include a new six-screen 'boutique' cinema by Picturehouse to open by March 2018. Kent Online – 15 September 2016
UK – Cineworld's Picturehouse has also been selected to operate the future six-screen cinema in Chester city centre. The 715-seat cinema will will sit on top of a new market hall and behind the library on the site of the current bus exchange. Chester hasn't had a cinema since Cineworld closed its multiplex in 2013. Chester Chronicle – 16 September 2016
USA (TN) – Regal has opened it latest cinema, the Regal Hamilton Place 8 in Chattanooga, TN. "Regal Hamilton Place 8 delivers top notch amenities with our deluxe and spacious Regal King Size Recliners to provide our guests with unsurpassed in-theatre experience," says Christine White, Marketing Manager for Regal Entertainment Group. The first days' screenings and concessions sales will benefit local charities. Press release – 1 September 2016
Germany – The first images of what the new Yorck cinema in Berlin's Bahnhof Zoo district will look like. Delphi Lux will have seven screens with a total of around 600 seats. It joins other screens on the 'Cinema Mile' of Kudamm, as well as recent newbuold such as the luxury hotel Waldorf Astoria and the skyscraper Upper West, in an area best known for its junkies during the Cold War. March 2017 is the planned opening date. BZ (DE) – 15 September 2016
Please sign and share. Stop the need for a quick buck robbing us of our public cultural spaces! ??#SaveCurzonMayfairhttps://t.co/PGMqxp5pdi

— Whitlock & Pope (@WhitlockAndPope) September 16, 2016
UK – The iconic Curzon Mayfair in London is threatened with closure because of complaints from neighbours about noise levels. The cinema has to pay GBP £500,000 to soundproof it auditoriums, which is says it cannot afford. Developers are converting nearby offices to luxury flats, but the cinema says it can't meet new requirements as its walls are listed. Curzon's other location in London's Soho is threatened with closure because of work on the Crossrail 2 train tunnel. Metro – 16 September 2016
Poland – Helios is opening a four-screen cinema in the Galeria Sanow mall in Przemyskie on 21 of October. The two larger screens will seat 180 each, with total seating 600. Screens supplied by Harkness and 3D system by Dolby. PorlatPrzemyski.pl (PL) – 18 September 2016
China (Hong Kong S.A.R.) – The Central district of Hong Kong is set to get its first cinema, with Emperor group taking over the space previously occupied by HMV and paying a reported HK $1.2 million (USD $) per month for the location. Rocketing rents has seen cinema numbers decline in Hong Kong for the past decades, so this is a welcome development. SCMP – 12 September 2016
France – CNAC is expected to shortly deliver a decision on the plans by Grand Écran to build a new five-screen cinema in Langon. Four objections to the plan had been filed by the Cinema de Langon, La Réole, Bazas et Cadillac, arguing that opening a multiplex is a threat to nearby smaller cinemas. The local council had previously approved the project by seven votes and one abstention. Sudouest (FR) – 14 September 2016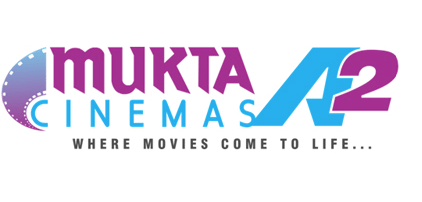 Bahrain – Mukta Arts has opened its six-screen cinema in Bahrain. The cinema is located in Juffair Mall in Manama, Bahrain and is fitted with Atmos and Quantum Logic audio. Must Arts now has 49 screen across India and the Gulf. Equity Bulls – 14 September 2016
Romania – Cinema City Cinema has opened its 24th multiplex in Romania, with the launch in  Bucharest's ParkLake mall. The company invested €6 million in the site together with the mall's developers Sonae Sierra and Caelum Development. Romania-Insider.com – 14 September 2016
Finally
New Zealand – Peter Jackson's home town of Wellington has a secret 38-seat cinema, which can now be your!
The Time cinema (housed in a large garden shed) has been a decades-long hobby for one resident of New Zealand suburbia, screening classic and nostalgic films, in particular British and American comedies from the 1940s, 50s and 60s.

Furnishing it with donations from friends and choice finds in local thrift shops, John Bell, 74, operates the projector and "talks too much" with visitors, while his wife Margaret serves food and drinks.
Now they are looking for a buyer for their cinema (and home) so they can downsize. The Guardian – 16 September 2016

Latest posts by Patrick von Sychowski
(see all)