Brexit hits Cineworld, Cineplex Q2 down, Inox down, Odeon questions, Rialto yard sale, Cineworld carbon monoxide scare, NCMI Q2 down, India censor leakage, Optishell anti-piracy, Everyman opening, Nord-Sud refurb and gas-lit cinema in Leeds.
---

You can now find Celluloid Junkie on FACEBOOK. Read and share all our stories HERE.
---
UK/EU – Admissions were up 2.7% for Cineworld in the first half of 2016, but profit fell by 34.6%, mainly due to the fall in the pound post-Brexit vote. Overall revenue was up 8.4% to GBP £356.7 million. 20% of Cineworld's debt is in euro meaning it is more expensive to pay off. Revenue was up 12.5% from its DCM cinema advertising stake, with Picturehouse performing well and the acquisition of several cinema from Empire set to bolster the company's growth in the future. Screen Daily – 11 August 2016
Canada – A weak filmslate also took its toll on the earnings of Canada's Cineplex Entertainment, with profits down 70% to CAN $7.2 million (USD $5.5 million) and revenue down 2.2% to CAN $338 million (USD $259 million). Attendance was down a worrying 14% to 16.9 million. "In all fairness. Hollywood is still doing fine. It's just this quarter compared to last year was kind of weak," Cineplex CEO Ellis Jacob told THR. Hollywood Reporter – 11 August 2016
India – Even India's Inox was not immune from a weak quarter, with profit down 1.26% to INR 249.6 million (USD $3.73 million) on the back of Sales were up 11.31%. Inox also announced that Kailash B Gupta is the company's new CFO. Money control – 9 August 2016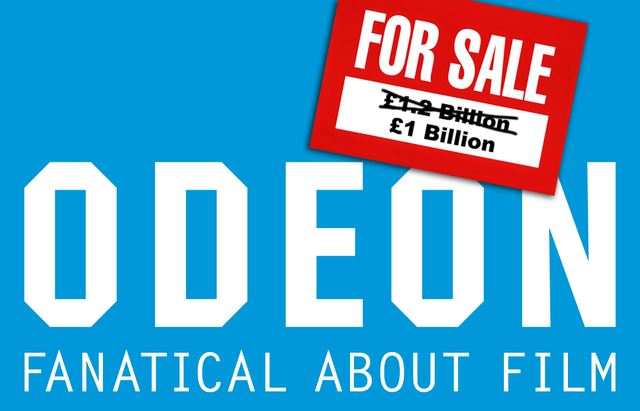 UK – A long Screen Daily editorial agonises over the sell-off of two of Britain's crown jewels: Odeon and Pinewood studios in the aftermath of the Brexit vote and slump of the pound. While the article welcomes "reputable and benign investment", it also raises lots of questions:
[W]here were the UK media sector suitors for Odeon? Will already pricey cinema tickets get another hike under Odeon's new owners? Will there be room for ever-diminishing programming diversity at the circuit, including an incentive for UK films?
Which we will happily answer for them: Vue didn't manage to and Sir Philip Green was obviously distracted; very likely, 'yes'; probably 'no'. Happy to help and welcome to the great Brexit yard sale. Screen Daily – 10 August 2016
USA (CA) – Speaking of, South Pasadena's Rialto Theatre is also holding a yard sale, this one on 14 August.
Note that the sale, which is being overseen by the Friends of the Rialto, is described as "informal" and won't mirror the large-scale sell-offs seen at some SoCal hotels in recent years. Still, if you're looking for a piece from a projector room, or something else that's quintessentially "old-timey movie house," you could have a bit of luck.
Friends of the Rialto say that the owner is looking for someone to take over the lease. NBC Los Angeles – 11 August 2016
Health & Safety
UK – Three Cineworld Southampton employees were taken to hospital with suspected carbon monoxide poisoning. The cinema confirmed that a faulty boiler was removed on 2 August and as a precaution three members of staff were taken to hospital for a check-up, but did not require treatment. Daily Echo – 12 August 2016
Advertising
USA (NY) – Cinema advertising holding company NCMI's Q2 result was down 5% compared to the same quarter last year to USD $115.4 million. Penalties for the aborted merger with Screenvision, the cost of switching CEOs and client churn weighed down the results. Despite this CEO England is optimistic about the future, particularly as the company competes with traditional broadcasters to target Millennials. Press Release – 8 August 2016
Piracy
India – Following the pre-release leakage of Bollywood films form censors' copies, the Indian Censor Board will now only accept submissions of films as Digital Cinema Packages (DCPs). "DCP leaves no scope for mischief," Filmmaker Vijay Galani, member of IFTPC's Governing Council, is quoted as saying. India Times – 11 August 2016
USA – FilmJournal profiles Optishell, an Israeli start-up that claims to have a cost-effective technology for combating cam cording in cinemas, created in partnership withChristie and  MovieLabs. The latter is funded by the six Hollywood studios, so this as close to an official endorsement that an anti-piracy technology can get. The Rose100 system is based on a scanner installed near the screen that uses an algorithm to analyse images of the audiences' activities and issues an alarm of cam cording is detected. Rose200 detects if anyone is sitting in a seat without a valid ticket. FilmJournal – 11 August 2016
Cinema Opening/Closings
UK – Everyman Harrogate will open 9 September. The five-screen 420-seater is in the final stages of fitting-out and will include a large restaurant and bar area, as well as an area for private hire. "We are more about having a Gin and Tonic than popcorn," CEO Crispin Lilly is quoted as saying, "but you can still have popcorn if you want it!" There is even Dolby Atmos in the largest screen. Harrogate News – 11 August 2016
Switzerland – Geneva has set aside SFR 3.46 million (USD $) for the renovation of four independent cinemas. After City and Cinélux cinemas, the turn has now come to Nord-Sud and Scala, with the former set to get a second screen, while they will both get new seats, improves air-conditioning and bar area. Work is not expected to start until May 2017. Tribune de Geneve (FR) – 10 August 2016
UK (Wales) – Moves are underway to convert Flint's bingo hall into a three-screen cinema seating 300 people. Ashley Whyatt, who operates two independent cinemas in Essex and Kent, has bid for Flint's former Palace Bingo and Social Club after his 17-year old son spotted the Grade II listed building for sale online. The Leader – 11 August 2016
Finally
UK – What is believed to be the world's only gas-lit cinema is one of a dozen sites to share a Heritage Lottery Fund (HLF) support, which will net in GBP £2.4 million (USD $3.11 million). The Hyde Park cinema in Leeds was built in 1914 and still uses nine working gas light for illumination. The cinema will use the money for renovations, so that it "remains as a working historic cinema, creating jobs, training and volunteering opportunities at the heart of Leeds for another century to come," the HLF grant states. Insider Media – 12 August 2016
Patrick was a Senior Analyst at Screen Digest, went on to launch the digital cinema operations of Unique and Deluxe Europe, then digitised Bollywood at Adlabs/RMW, and now writes, consults and appears on panels about cinema all over the world.
Latest posts by Patrick von Sychowski (see all)