In this issue: Screening Room cinema in the home, Cineworld results, UAE grows, India price cap stand off, PVR and Inox go with Paytm, Cineworld manager convicted, Carmike's Wynnsong joins Project Shield, best UK popcorn reviewed, 4DX in NYC, Cineworld in Hounslow, Lotte in Hong Kong, Errol Flynn grows, and Walk of Life – with everything.
---
USA – Yet another day-and-date venture for cinema films in the home has announced itself. Screening Room would let watch first-run films in the home for USD $50 on a USD $150 set-top box. The venture's USP is that it would share up to USD $20 with cinemas and include two free cinema tickets. However, the venture is only said to be in talks with AMC and "serious interest" from several studios, which means that none of them have signed up for the venture yet. Prima Cinema already does something similar but for millionaires only. Deadline has a good roundup of pithy comments from anonymous industry insiders. Sample quote: "Anyone who thinks this is going to work in this day and age needs their head examined." Variety – 9 March 2016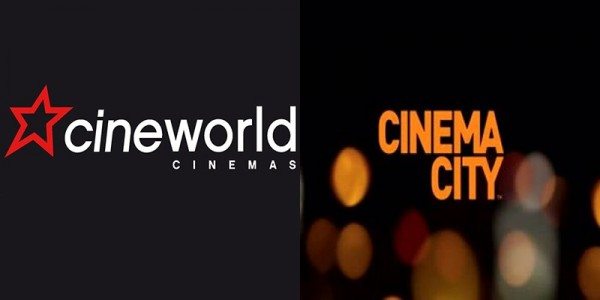 UK – Cineworld had a good year on the back on Bond and Star Wars. Overall sales were up 12.4% (pro forma) to GBP £705.8 million with pre-tax profits up 48.1% to GBP £99.7 million. Cost savings from integrating Poland's Cinema City and revenue across Central and Eastern Europe and Israel also contributed to the positive results. Cineworld will spend GBP £80 million in 2016 to open 13 new cinemas and upgrading existing sites, compared to 18 new cinemas opened in 2015. Yet because 2016 in not looking like a super BO year UBS is recommending 'Sell' for the Cineworld shares. The Telegraph – 10 March 2o16
U.A.E. – The Gulf states continues to grow in importance as a cinema territory, with USD $189 million total box office last year in 2015. 58% was action/adventure movies from Hollywood, but both Egyptian and now also Lebanese films are having an impact outside their domestic markets. Gulf News – 8 March 2016
India – A stand-off on the issue of ticket price capping in the south Indian state of Karnataka. Cinema operator had offered to cap the price of Kannada-language films at INR 150 (USD $2.24) but no caps on Hollywood and Hindi (Bollywood) films. The regional government is hesitant about a price cap because multiplexes are said to have contributed INR 98 crore (USD $14.63) in tax revenue in 2015. If all film tickets are capped multiplexes have said they will take their fight to the courts. Bangalore Mirror – 13 March 2016
India – Ticketing platform Paytm has expanded into cinema business following a deal with PVR and Inox. Online ticketing in India had previously been dominated by BookMyShow (BMS). The Paytm platforms plans to "use movie tickets as an anchor to expand our offline reach," says its CEO, using the mobile wallet to pay for concessions and other value-add services. The Tech Portal – 14 March 2016
Law & Order
UK – A former Cineworld manager is in court for trying to sell complimentary vouchers on eBay. Ali Paplia who managed Cineworld Nottingham was ordered to pay GBP £2,000 for selling complimentary re-admittance vouchers usually given to customers instead of refunds. He received a 26-week prison sentence, which has been suspended for 12 months, given the seriousness of the offence. Nottingham Post – 11 March 2016
USA (AL) – The Wynnsong 16 Carmike Cinema will join the local police department's "Project Shield" enhanced surveillance system program. The move comes after a large disturbance on Christmas night when over 400 youth gathered at the parking lot and caused a ruckus and four teenagers ended up getting shot. AL.com – 10 March 2016
Concessions / F&B
UK – CJ friend and contributor Stephen Follows conducted a cinema popcorn blind tasting event in December last year involving 54 students from the Met film school in London, and we thought we'd share the results with you. Tests were made of both sweet and salt popcorn from the three biggest cinema chains. The results for the salt popcorn can be seen above, but its a different story for sweet. Follow the link to find out more. Stephen Follows – 14 December 2015
New Zealand – But having fresh popcorn means having to pop them in the cinema, which can pose a risk. An Odeon multiplex [NB: unrelated to UK's Odeon & UCI] in Gisborne had to be evacuated last week when burnt corn caused smoke and triggered the fire alarm. The fire service came and made sure that there was "no real danger, just lots of fine smoke through the complex and the smell of burnt popcorn." The Gisborne Herald – 14 March 2016
Health & Safety
UK – The Stoke-on-Trent Cineworld was closed for a day last week as clean-up from a leak was underway. Cineworld's website read: "Due to an emergency situation the cinema is currently closed. Please bear with us as we work to restore services. We apologise for the inconvenience." Stoke Sentinel – 9 March 2016
Seating
USA (NY) – CJ 4Dplex has expanded its deal with Regal Cinemas by announcing that it will add two more 4DX screens in the Regal Union Square Stadium 14 on Broadway on 25 March and and the Regal E-Walk 13 in Times Square in Manhattan on 29 April. Business Korea – 14 March 2016
Cinema Opening/Closings
Denmark – The second cinema to open in Denmark this year is in Køges, where Nordisk Film Biograf has opened a six-screen cinema in the towns central shopping area. The cinema is opened in partnership with Laila Christensen who runs the successful Køge bio. Køges Kommun – 9 March 2016
UK – London suburb Hounslow (home to Heathrow airport) is set to get the 'best Bollywood cinema outside India,' as part of a new multiplex planned for the High Street Quarter development. A 10-screen multiplex, 527 apartments, as well as shops and restaurants are proposed for what is currently a car park. Cineworld is the proposed operator.
China (Hong Kong SAR) – Korea's No. 2 cinema operator Lotte has opened its first multiplex in Hong Kong and is considering following rival CGV into expanding significantly in Mainland China. The two-screen L Cinema located in Shau Kei Wan has just 87 seats in each auditorium. CHV already operates the single-screen cinema the Lux in he Hung Hom, Kowloon district. Variety – 14 March 2016
UK – Tax payers in Peterborough may end up footing the bill for the two cinemas battling for the right to build in the city. The local authority has been dragged into the fight between the two private companies proposing to build rival cinemas. The Council has already paid GBP £6,700 in legal costs but could end up paying a lot more if the fight drags on as it defends itself against a possible judicial review of its decision. Peterborough Today – 11 March 2016
UK – Northampton Council is lending GBP £566,000 to Royal & Derogate to build a second cinema screen at the Errol Flynn Filmhouse. The money would be paid back over 11 years as part of rent payment. Northampton Chronicle & Echo – 12 March 2016
Canada – A long opinion piece about whether Landmark is best suited to build a new multiplex in downtown Fort McMurray:
That isn't to deny an untapped market existed that simply wanted a better theatre – but it's highly unlikely that Fort McMurray would support two multiplexes.

To that end, would Landmark be enticed to shift its prior plans from Eagle Ridge to downtown? Or would Cineplex be given free or discounted land to convince it to enter a market it has shown no interest in entering so far?

These are murky waters for the municipality to tread into, as it'll be directly interfering in private competitive business, unless it decides to break new ground by creating a government-run theatre.
A government-run theatre is, I'm quite sure, the last thing the municipal government wants. FortMcMurrayToday.com – 10 March 2016
Finally
[youtube]https://www.youtube.com/watch?v=CFqJ5MUQoeI[/youtube]
When a Slate article headline promises 'After 120 Years, Cinema Has Finally Achieved Its Full Potential, With the Help of Dire Straits' we are naturally sceptical. But Peter Salomone, the man behind the Walk of Life project, may indeed have perfected motion picture to its logical end by demonstrating that "'Walk of Life' by Dire Straits is the perfect song to end any movie." Having watched everything from "City Lights" and "Casablanca" to "Matrix" and "There Will Be Blood" we are now convinced. This mad genius is onto something big! Slate – 12 March 2016

Latest posts by Patrick von Sychowski
(see all)