[youtube]https://www.youtube.com/watch?v=hniDk0w0KeY[/youtube]
France – It is 'Cinema Spring' in France for the 16th year when tickets are sold for just 3.50 euro for every show for three days (Sunday-Tuesday) this past week. France is one of the few European markets where cinema going is up, partly thanks to government and industry initiatives like this.
It's time to refuel dreams and emotions! If gorging cinema is not necessarily accessible to all budgets, the "Spring of cinema" will clearly make things easier. From today until Tuesday night included in cinemas department, all sessions are single price of 3.50 € (Supplement 3 D). The offer is particularly attractive and events are offered in addition to the weekly schedule.  LINK
20 Minutes takes the opportunity to publish "Spring Cinema: Five misconceptions about cinema attendance in France."
Rentrak has partnered Cinepolis in India to offer daily cinema attendance figures. It's been a slog for Rentrak to break into the Indian market. The fact that it already has an agreement with Cinepolis in markets such as Mexico and US probably helped this.
The movie measuring consumer viewership information provider Rentrak has joined hands with Indian multiplex operator Cinepolis. With this tie-up, Rentrak will launch its box office service to report daily theater-level information for Cinepolis, the third largest multiplex operator in India, in terms of box office revenues.  LINK
India – Multiplex major PVR is expanding further in India with a new real-estate partner.
Vatika Group has tied up with multiplex operator PVR to open and operate 26 multiplex screens in three townships – Vatika India Next, Vatika Infotech City and Vatika City Central in Gurgaon, Jaipur, and Ambala, respectively. The multiplexes, with a total capacity of 5,000 people, will attract an investment of over Rs 300 crore jointly invested by Vatika and PVR.  LINK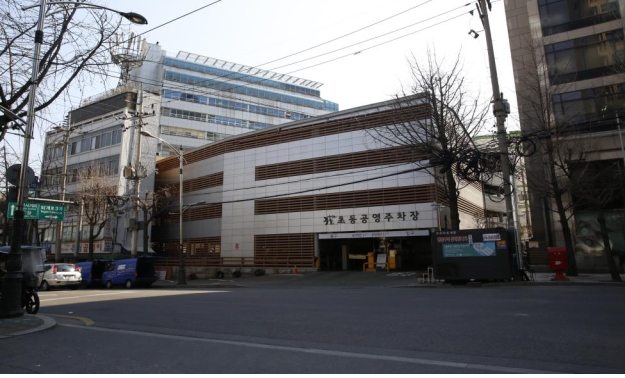 South Korea – A cinema park will be created in a central street in the capital Seoul.
The cinema park will be completed by 2018 on the old film street that symbolizes South Korea's history of modern movie making as the location of the country's first movie theater, according to the city.

Now the street stands languid as most of the film studios have moved to more vibrant southern areas.

The park will primarily be composed of theaters for classic and independent films, video archives and film exhibition halls.  LINK
Spain – Cines Babel has opted for Christie projectors to avoid having to go dark with the end of 35mm film prints.
Spanish cinema company Cines Babel has announced it has selected Christie projectors to install in its theatres as part of an upgrade project.

Christie Solaria One projectors were chosen to digitise the firm's five theatres, with the model described as being perfect for screens measuring up to nine metres wide.  LINK
Event Cinema
UK – Billboard interviews CinemaLive's CEO about how cinema can bring benefit to music artists and labels.
Billboard: What are the roots of CinemaLive and why did you decide to focus on the music and entertainment sector?

Peter Skillman: It started in Australia around seven years ago with the advent of digital technology going into cinemas. We instantly thought that would be a great vehicle for broadcasting music and theatre events into cinema, so it becomes more of a big screen scenario with the 5.1 Dolby Surround Sound, rather than just sitting it at home watching something on TV. Australia was a great proof of concept territory, for want of a better term, so our main office is now in London and we deal with record labels from a U.K. base.  LINK
Laser projection
USA (AR) – The Illumina Cinema Laser System will hold a laser illuminated projection demonstration and of this month. Invitation-only.
Power Technology, Inc., a global leader of the applied laser and photonics industry, today releases a new laser light source for cinema projectors. The impressively engineered Illumina Cinema Laser System replaces outdated bulb technology to bring 65,000 lumens or more to theater screens across the world.  LINK
Accessibility
UK – Hats off to the CEA for helping to expand this worthy scheme.
World Autism Awareness Day takes place on 2nd April and to celebrate Dimensions and the Cinema Exhibitors' Association have helped secure over 800 Autism Friendly Screenings across the country. The CEA has invited all of its members to take part in a week long campaign to promote Autism Friendly Screenings in UK cinemas and help make the cinema accessible for people with sensory sensitivity.

Last year the campaign received a very good response from cinemas, with over 633 screenings taking place over the week, and it's anticipated that this year will be even more popular with more Autism Friendly Screenings available across the country.  LINK
Spain – A new smartphone app to make cinema screenings accessible to the blind and visually impaired. The only time smartphone uses is permissible during a film screening IMO.
The application AudescMobile ONCE, thanks to the Orange and Navarra Film Foundation has made ??possible since the day March 20 that, in nearly 70 rooms , the visually impaired enjoy more on the film. Pride (Pride) was the film chosen by those associations on a project in favor of accessible cinema, which could not have taken place without the software developed by ONCE.  LINK
Fifty Shades of Grey
Australia – Christian pressure group stops outdoor screening of the S&M-themed blockbuster.
An outdoor cinema in Adelaide has cancelled a planned screening of Fifty Shades of Grey after complaints from the Australian Christian Lobby.

But a screening organised for this Thursday will go ahead, as organisers said it was too late to cancel.

Australian Christian Lobby was concerned the film about a sadomasochistic relationship may be seen by children who are outside the cinema.  LINK
Advertising
USA (NY) – Only a week after the NCM-Screenvision merger is called off AMC suddenly acquires almost half a million shares in NCM. What's going on behind the scenes, I wonder.  LINK
Cinema Opening/Closings
UK – The wrapping finally comes off one of London's most eagerly anticipated (and sometimes hotly disputed) art-house renovations and refurbishments. Looks and sounds promising.
Bloomsbury's famed art house cinema, the Renoir, has been given a fresh new lick of paint, ready to at last re-open its doors after 10 months of refurbishment. The Curzon Cinema Group promises the wait has been worth it, showboating an impressive upgrade from two screens to six, along with an added Bertha DocHouse screen that will exclusively show documentaries.  LINK
France – CGR has lost an attempt to block Kinepolis opening a multiplex in this part of France.
The National Commission BIA agreed with the Kinepolis group learned LORACTU.fr Thursday. The Belgian group may well build a cinema inside the Waves-mall, south of Metz. The project presented again by the competitor CGR has been denied. LINK
UK – Bradford city council is trying to block Cineworld from incorporating an Imax screen into its planned cinema to protect the existing Imax screen in the city's film and cinema museum.
Bradford Council has objected to the proposals, saying it fears the development would have a harmful effect on attendances at the long-standing IMAX screen in the city's National Media Museum (NMM).

The Science Museum Group, which runs the NMM, has also come out in opposition to the scheme.

Council bosses in Leeds gave the green light last year to plans for a multi-screen cinema as part of a wider expansion of the White Rose.  LINK
USA (CA) – ArcLight is on track to open its Santa Monica multiplex in late fall.
Passersby on 4th and Colorado have keenly been observing the increasing skyline of Santa Monica Place as exteriors are near completion for ArcLight's latest location.

The new cinema complex will feature signature amenities that movie-lovers enjoy, according to the company, "including a wide range of unique programming, "black box" auditoriums, reserved seating, a commercial-free environment, and extra-wide stadium seats."  LINK
UK – A sneak peak behind the scenes at the upcoming Savoy cinema in Corby.
Work on the brand new six screen cinema, operated by Savoy Cinemas and constructed by Mulberry Developments, began on the former Tresham College site, off George Street, Spring last year and is due to be open in June.

The cinema will be capable of seating more than 900 people across six wall-to-wall screens in spacious, stadium seated auditoria. LINK
India – Carnival is planning to open a luxury multiplex near Kochi airport.
Carnival Cinemas is set to establish a world-class premium multiplex at Kariyadu, Nedumbassery, near Kochi International Airport. The multiplex aims at providing exquisite visual experience with full recliner seats, customised service, home delivery of tickets, advanced sound system and projection system, multi-cuisine options and ample car parking facilities.

In Kerala, Carnival Cinemas operates 13 screens having a capacity of 4,077 seats at seven locations. The company is planning to increase it to 60 screens by 2015-end. P V Sunil Kumar, director and CEO of Carnival Cinemas, said they would be launching a three-screen multiplex at Karunagapally by this month-end.  LINK
Australia – It looks like St. Kilda's historic Astor cinema is safe.
The historic Astor Cinema will keep "operating as it is", says prospective new leaseholder Palace Cinemas – as long as the deal with landlord Ralamar and current leaseholder George Florence goes ahead.

At a fiery meeting with 50 members of Friends of the Astor on Saturday, Renato Fonti, Palace's chief financial officer attempted to allay lingering concerns that the company had a secret agenda to turn the single-screen cinema into a mini-multiplex.  LINK
Finally
This month marks the 120th anniversary of the first cinema screening by the Lumière brothers in Paris. Some of the locations where those first short films were shot, such as "Workers Leaving the Factory", have been re-created as they were back then.
On the occasion of the birthday of the Lumière "Workers Leaving Factory" film, made ??on 19 March 1895 by Louis and Auguste Lumière Lyon Institute invites moviegoers to turn personal remake of the first film ever made, changing the course of the history of art.  LINK

Latest posts by Patrick von Sychowski
(see all)