UK – Cineworld clearly has to work on more LGBT awareness (not to mention common sense) for its staff, after a lesbian couple were evicted for (wait for it) using the Ladies toilet. A £20 voucher and two free tickets hardly seem like an adequate apology for treating paying customers this way.
A lesbian couple were kicked out of the ladies' toilets during a trip to the cinema because the security guard thought they were men.

Tracey Seaton and Keira Williams had just popped to the toilet after watching a film at Cineworld in east London.

But a guard followed them in and forced them to leave after insisting they were men.  LINK
UK – Meanwhile Odeon staff evicted a disabled man because a few people complained that his ventilator was making too much noise. Seriously, do UK cinemas feel that they have too many patrons to go throwing out ticket-paying customers like this? I mean it as a serious question. Tell me your views in the 'Comments' section below, please.
A cinema-goer with Duchenne muscular dystrophy was thrown out part way through a film after complaints his life-saving ventilator was a "noise nuisance".

Richard Bridger, 31, was asked to leave an Odeon cinema in Epsom, Surrey, as he watched Taken 3, the Liam Neeson thriller, with his carer.

It happened just a week after volunteers from the Motor Neurone Disease Association were allowed to make bucket collections at the cinema, which is screening the film about the wheelchair-bound science genius Stephen Hawking, The Theory of Everything.  LINK
USA (IL) – More on AMC's plan for supremacy by revamping its cinemas, this one perhaps somewhat unique to the Windy city – "AMC counting on pulled-pork panini (and such) to stem moviegoing decline in Chicago."
But the idea of dining while at the cinema looks to be one way AMC is trying to combat the falling attendance trend. AMC first introduced this particular dine-in concept in 2008, and now has versions of it in 15 other markets ranging from Atlanta to Fort Lauderdale to Phoenix and Columbus.

A spokesman for AMC insists the dine-in concept isn't intended to distract from what the theater chain still insists is the main event — the movie itself.

Moviegoers are asked to place their food orders before entering the movie theater. And runners from the AMC Red Kitchen are supposed to deliver all food before the main feature starts. But it may not always play out that way if late arrivals get there a minute or two before the main feature starts.  LINK
UK – A date has been set for when its THE END for the Orange Wednesday two-for-one ticket scheme: 25 February.
EE announced in December that the long-running offer would be coming to an end "early next year" – and now the final date has been confirmed. "Wednesday 25 February will be our last day for 2 for 1 cinema tickets and our Pizza Express offer," the mobile phone provider told The Mirror.

Launched in 2003 by Orange, the network which merged with T-Mobile in 2010 to form EE, the offer entitled EE customers to a "two-for-one" deal on cinema tickets and main meals at any Pizza Express restaurant – plus free doughballs.  LINK
Technology
UK – Empire Cinemas and MasterImage 3D are still feeling warm and fuzzy about each other, five years after they first got together, and their future is brighter than ever.
Empire Cinemas announced an extended partnership with MasterImage 3D in a commitment to have more light on screen for 3D movies across their most premium venues. MasterImage 3D's diverse line of 3D systems enables Empire to satisfy varying 3D requirements when outfitting their flagship Empire Leicester Square and the new Walthamstow multiplex. This continued partnership allows Empire to standardize on MasterImage 3D recyclable eyewear across all of their theatres.

"Five years ago, we installed our first 3D system with MasterImage 3D, and our customers have thoroughly enjoyed the immersive presentation and sharp 3D images," said Justin Ribbons, CEO of Empire Cinemas. "Whether we are refurbishing The Empire Leicester Square or opening state-of-the-art new theatres like Walthamstow, we look to MasterImage 3D as our 3D partner to outfit our ever-changing needs."  LINK
Sweden – Looks like 4K is having an impact in Sweden, long after neighbouring Norway went big with it.
Niclas Nornemark established his own company, Cinema Certification, in May 2013 after becoming Sony's Swedish distributor of cinema-adapted 4K projectors. In less than a year and a half, he has equipped four cinemas belonging to the National Federation of People's Parks and Community Centres in Sweden and four venues in Denmark with 4K technology. His aim for 2015 is to double this number.

Nornemark estimates that Sweden's cinema technology lags behind that of other Western countries by about two years. Despite being subsidized by the state, many smaller cinemas have chosen cheaper alternatives when purchasing technology and improved image resolution. Many cinemas have also purchased used equipment from other countries after they had upgraded their solutions.  LINK
India – Are South Indian's tiring of 3+ hour films? If so, it is now possibly to edit them down even after they have been released in the cinema.
Thanks to technology, re-editing films based on feedback is easier and filmmakers seem to have more control over the process. Senthil Kumar, co-founder of Real Image and Qube Cinema, said that with digital technology it had become possible to edit out portions of a film and transmit the changes via satellite link to digital theatres within seconds. The small catch for filmmakers here, though, is that they have to notify the Censor Board of the 'voluntary cuts' that are made.  LINK
Event Cinema
UK – BBC asks the perennial question about whether seeing opera in the cinemas is as good as a night at the actual opera house.
As an insatiable culture hound, I'm one of the many who has rubbed my hands in glee at the proliferation of live opera and ballet streams in the cinema. I've probably seen the Met in action more times since moving back to London from New York than I did during the three years I lived in Manhattan. And although I now live less than five miles from Covent Garden, I frequently find it more feasible to pop to my local cinema to catch a production. Beard is right: while there is nothing like sitting in the plush red velvet of the Royal Opera House stalls, waiting in anticipation for that legendary red-and-gilt curtain to rise, watching it in the cinema is an exhilarating alternative when I can't be there in person. The sense of occasion is perfectly captured, with ambient noise from the opera house piped through as you take your seat in the cinema. Brilliantly directed, it is also a visceral thrill to see the performers in close up – the sweat dripping down a dancer's face or a singer's red cheeks, details you would miss in even the finest seats in the house. I will never forget seeing, on screen in close-up, tears pouring down the ballerina Lauren Cuthbertson's face as she danced the role of Juliet in the Royal Ballet's Romeo and Juliet.  LINK
People
UK – An interview with Odeon's CTO  Sam Sahana. The exhibitor was the first to introduce wifi. (Handy if you want to tweet that you've just been thrown out of an Odeon screening because your life support was making too much noise.)
First, he brought mobile boarding passes to airports. Now, Sam Sahana is helping theaters make the most of the mobile and digital experience. From mobile apps to speed the sales of tickets and popcorn to booking a theater via social media just for friends, Sahana understands the value of bringing a mobile device to the theater even if you are expected to turn it off once the movie begins. He also understands that the new economic frontier in the film exhibition business is e-commerce.

"This time in the industry is critical," says Sahana, currently CTO of Odeon & UCI Cinemas Group. "I've been very fortunate because I led transformation with the airlines launching their portals. That was the beginning of my e-commerce career, and I have a long history of doing this. I'm fortunate to have the right team and industry climate so that I can replicate the experience with Odeon."  LINK
Germany – An interview with one of the most renowned cinema programmers in Germany, Hamburg Abaton-Kinos' CEO Matthias Elwardt.
Popular series are the film quiz and "An Evening with …" in which several films will be bundled with a person or a topic. At the Hamburg Film Quiz cinephile can provide their expertise to the test. Two years ago the cinema of analog to digital projection technology. "This clearly proved itself," says Elwardt. The storage've simplified it. 150 films, the theater currently have in stock.

In the past year, 244,000 spectators came to the house on Allende Square. Elwardts successful program design has spread outside of Hamburg. Since 2000, he sits on the committee that chooses the films for the competition of the Berlinale Dieter Kosslick. He also designed Since 2009, the series "Berlinale Goes Kiez", are shown in the competition films beyond the cinemas at Potsdamer Platz.  LINK
Law & Order
Germany – The trial underway for a deadly knife attack at a football [US: soccer] screening in a German cinema last summer.
The 22-year-old man has to answer for having stabbed on 13 July 2014 during the live broadcast of the football World Cup final in a cinema near Bremen Central Station twice with a knife on the upper body of the victim. The 19-year-old victim from Easter Scharmbeck should be according to information from radio Bremen member of a family known to police Bremer clan. It died shortly afterwards in hospital…

During the game transfer it to have come to a dispute between spectators in the packed auditorium. The dispute between the two parties took place in the hall of cinema. Due to a technical defect, the visitors had to move to another movie theater, there was a scuffle in the hallway and finally the confrontation between the defendant and the victim. The 22-year-old allegedly pulled a knife and stabbed twice in order to be a victim, the accused the prosecutor. How exactly did the dispute has not been resolved.  LINK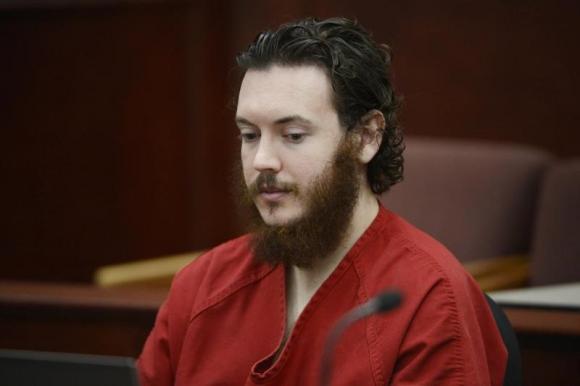 USA (CO) – No more delays to the Aurora cinema shooting, the judge orders.
A Colorado judge presiding over the murder case against accused movie theater gunman James Holmes denied on Wednesday a bid by defense attorneys to delay the high-profile trial that is set to begin next week.

Public defenders argued in seeking a continuance that there would not be enough time for them once the trial started to review "a vast amount" of new information that prosecutors recently turned over to them.  LINK
Concession/F&B
USA (CA) – Not everyone is keen in cinemas serving alcohol.
Warren Davis spent his Saturday night at the movies.
But the 16-year-old Aliso Niguel High School junior wasn't in the warm confines of the theater. He spent the night under the bright lights of the Edwards Theaters Aliso Viejo 20 marquee gathering signatures in opposition of the theater's proposal to serve beer and wine.

"There are already places around Town Center where alcohol is served," Davis said. "Me and my friends want to be somewhere alcohol-free, and adding it to the theater would cross it off the list of places we could go."  LINK
Accessibility

Malaysia – Good to see banks engaging with cinema CSR.
Malayan Banking Bhd (Maybank) has assisted the Malaysian Association for the Blind (MAB) in opening a cinema for visually challenged persons at the MAB Complex in Brickfields here in line with its vision in humanising financial services.

The bank's Group Head for Global Banking (GB), Amirul Feisal Wan Zahir said the idea culminated from MAB's vision in early 2014 to set up an audio description (AD) theatre to provide a movie experience for individuals who were blind or have low vision.  LINK
Digital Death/Watch
USA – 2015 is the last year cinemas in the US have a chance to switch to digital – or go under. NEC says it is here to help with an all-in-one package for $559/month for 64 months.
NEC Display Solutions of America announced today a special financing program to help the remaining 1,000 screens at movie theaters across America make the conversion to digital cinema.

"Offering an affordable way for exhibitors to convert to digital with little upfront costs is a key part of this NEC Display initiative"

Called the "Ticket to Digital" program, NEC Display is teaming up with Element Financial to include 100 percent of the technology necessary to convert to digital requirements, plus the fastest, most affordable way to acquire it.  LINK
UK – Falmouths Poly [Polytechnic university] can look forward to a revamp with a new digital projector.
Following a successful fundraising campaign which included patrons of the arts centre "sponsoring a seat" in the theatre with a brass plaque, work has started on the first phase of renovation at the Grade II* listed building.

The first round of work, which will cost an estimated £55,000, includes installing new projection equipment to allow the screening of modern films, many of which only come in digital format, and a new electronic screen to allow quick changes from cinema to theatre.  LINK
Cinema Opening/Closings
UK – Tiki cinema? Sign me up!
So the sun might be a distant memory as you wonder if you will ever be warm again, but the guys down at Trader Vic's are doing their best to keep spirits up by bringing a taste of the tropics to London with the launch of a Tiki cinema. Tiki cinema, you ask? Yep. This Hawaiian film experience will take place at their newly refurbished bar in the Hilton Hotel on Park Lane, kicking off with all-time favourite Jurassic Park on 12th January.

Tickets include a complimentary cocktail and cinema-goers can sip on a tropical tipple (we suggest a Mai Tai, as this 'Paradise In A Glass' was allegedly invented there) as they settle in amidst hibiscus flowers, bamboo and authentic Polynesian artefacts… With classics such as The Goonies, Jaws and Casablanca also in the line-up, you'll definitely want to pop down to banish those winter blues.  LINK
France – When it opens in a few months this promises to be one of the swankiest cinema in France.
Only a few weeks before sitting comfortably in the chairs of the Cristal, the future multiplex cinema installed Peace Square. "There are no screens and missing electrical connections, but the rooms actually look like rooms. Rather cannon! "Promises Céline Pirone with a big smile. Flying the Normandy since September 2012, the largest manager wants to see in the new movie from Aurillac. "We do not expect to complete the seven rooms, but it would still be nice to double the number of entries …"

For this, the director relies on the strengths of the new equipment and will pursue driven changes since arriving in Aurillac. With Cristal, "nothing stops, everything will grow," says the head dynamics. LINK
Ireland (Republic) – A multiplex for Kilkenny, that'll be a good one.
A state-of-the-art multiplex cinema is planned for the old [Cattle] Mart site which will create employment and bring additional revenue to the city.

The site, which was on the market for over a year was sold in December to IMC cinemas who are in the process of preparing a planning application for the site.

The multiplex cinema and a car park are expected to be included in the first phase of the development .  LINK
USA (PA) – This city is down to its last cinema – and looks like it is shutting too.
Beaver County soon will be down to its last movie theater, as Carmike Plaza 6 prepares to close.

The six-screen theater in Big Beaver, part of a largely empty strip mall, will cease operations, probably on Jan. 22, said Rob Rinderman, spokesman for the Georgia-based Carmike Cinemas chain.

With Carmike Plaza 6 shutting down, and the single-screen Ambridge Family Theatre closing last year, the only movie theater left in Beaver County will be the 12-screen Cinemark in Center Township.  LINK
Spain – A closed cinema in Malaga might be knocked down soon for an archeological dig. Will they find very old popcorn and 35mm reels?
The Mayor of Málaga, Francisco de la Torre, has opened the door to the possible demolition of cinema building Victoria, if necessary to undertake "safely" the outstanding archaeological survey in the plot of the old cinema, located in the Plaza de Mercy, in which, he said, the City wants to "move" in the coming weeks. Enlarge

"Let's see what they say technical, but maybe to do a takedown of that part for safety of workers who are there," he pointed out Wednesday.  LINK
Finally
There's no 'finally'. I'm still swinging between incredulity and furious anger at the idiocy of Odeon and Cineworld, who ultimately have to bear responsibility for their staffs' actions. It is all well and good to be "responding to other customers complaints/concerns" but I would like to see them take an equally strong stance with abusive smartphone users as they seem happy to do with people that happen to be homosexual or disabled. Unlike smartphone use, being gay or having Duchenne muscular dystrophy was never their customers'  choice and it is not something they can 'switch off' for the duration of their cinema visit.

Latest posts by Patrick von Sychowski
(see all)