Universal has set up an office in Beijing, joining the other Hollywood majors to want a permanent foothold in the Chinese market, not least as it has also just opened the Universal Studios project just outside of Beijing.
Universal Pictures set up China office in Beijing this week. So far, there is Hollywood "six," said the film company Disney, Warner, Twentieth Century Fox, Paramount, Sony and Universal have set up offices in mainland China. Together with the recent strength of the limelight large IMAX Corporation and DreamWorks, Legendary Pictures, etc., with the Chinese film market emerged as the world's second largest film market, Hollywood hand of cooperation with China is more and more tightly grip.

A special trip to Beijing, President of Universal Pictures International release Duncan Clarke interview with reporters, said the establishment of the China office of Universal Pictures is an important page in the history of 102 years. And he was so feeling, partly because the Chinese film market has great potential, on the other hand is the North American market is nearing saturation, forcing Hollywood film overseas strategy implementation. Universal produced before the "Fast and Furious 6" and "Despicable Me 2" in China were made at the box office success of 413 million yuan and 324 million yuan, "Despicable Me 2" is so popular in China small yellow people [sic! Presumably meaning Minions].  LINK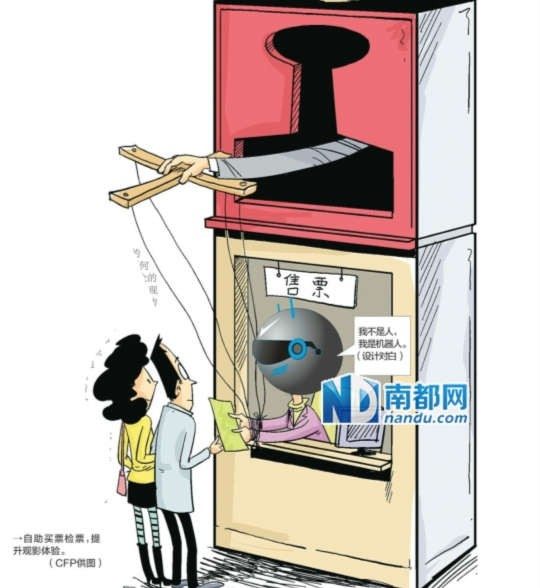 Sina Entertainment has a long and good article about automation replacing manual labour in Chinese cinemas. Ticketing is the first instance, but taking the Beijing Financial Street theater as its showcase, looks at how other areas such as concessions sales are also being automated. Interestingly it is not primarily labour costs that are the main motivator for this push. Worth reading in full.
It is reported that large quantities of multiplex cinemas are equipped with TMS and the effect is obvious. Information, such as TMS Beijing Chen Xing Technology in theaters such as the earth has been applied, Guangdong Branch Technology and Digital Film Development Corporation has been jointly developed by TMS's Zhejiang Time Cinema theater uses, Film holy Bo's TM S is also some domestic theater equipment.

Concerned that, TM S and ticketing, food gifts, broadcasting and other aspects of theater control system combined audience viewing experience can be improved, together constitute the automated, unmanned theater system package. TMS and ticketing system docking, co-managed theater operators can make theater "unattended" concept can be further realized.

Currently, TM S with automatic ticket sale items, recount, radio ads and other management systems to cooperate fully with the theater concept, although not perfect, but it aimed at "one-stop" theater automation management, no doubt so that everyone hopes for the future of cinema.  LINK
Yet humans in Chinese cinemas are not going away just yet, as proven by this recent training initiative to familiarise industry people from 121 cinemas in Chongqing with the new requirements of cinema ticketing and digital cinema software. This is a result of the requirement by the State Administration of Radio, Film and Resources Protection Committee for cinemas to use ticketing software that minimises potential fraud.
In order to better fulfill the film management functions to help managers understand the national movie theater-related policies, grasp the domestic film market characteristics, film distribution, film market situation and product marketing content, especially mastered cinema ticketing system upgrade computer-related business knowledge, Chongqing Municipal Cultural Committee and the National Film exclusively owned Chongqing Management Committee hosted the citywide training.

On this course, the organizers designed a rich curriculum, including: the impact of new technologies applied to film production and film industry, "cinema ticketing management system technical requirements and measurement methods," the main content, the movie capital of new platform designed business knowledge and the actual operation, development and current situation of China's film market characteristics, screening equipment operation and other courses. Among them, to regulate the operation of urban theater, to create a fair competitive market environment, the organizers also invited to the Chongqing Municipal Government Office of Legislative Affairs Director, Cultural and Education Jie Yin Gongjiao conduct lectures on corporate integrity regulations.  LINK
Ambitious and aggressive Chinese D-Cinema software and hardware company Chen Xing (them again) held its "2014 Annual Rural Film Technology and Management Training" event on 3-7 November in Suzhou, Jiangsu lecture, sponsored by the Film Bureau, China film Distribution and Exhibition Association. Smart focus on Tier 3 and below cities.
Although China has more than 2800 cities above county level, but according to the 2009 box office movies Bureau statistics, only 192 have standard regular cinema equipment, namely more than 95% of the market to be developed. After four years of hard work, by the end of 2013, about 500 cities covered by the box office, although the outcome of gratifying, but we should see more than 80% above the county level city is still no modern cinema market, "Blue Ocean" is still vast.

Based on the effectiveness of digital technology in terms of quality assurance and cost savings, our digital cinema projection was evident. Especially in recent years the national digital cinema initiatives frequent gradually put in place along with the country's western development strategy, the vast region of western economic glow "second spring", doubled in recent years from China's overall GDP growth, but also to the film industry to bring unlimited possible. Countries also produce a number of policies to support the second and third tier cities and county-level digital cinema development.  LINK
A Chinese government department with fewer than 100 staff has spent close to million yuan [USD $162 ,000] on cinema tickets in one year.
Wuhan's state-owned Assets Supervision and Administration Commission was the fifth largest buyer of tickets in 2011 at Jinyi Cinemas, a leading mainland cinema chain – contributing 0.11 per cent of its total mainland revenue over 12 months, Jinyi's prospectus has shown.

The department itself asked lawyers to examine its spending habits after it could not account for the payment, Chinese news website thepaper.cn reported.

A 2005 Wuhan municipal government list of personnel shows the commission had only 76 employees.

If the all money was spent buying film tickets at Jinyi's three cinemas in Wuhan that year, each member of staff would have ended up watching some 285 films.  LINK
It seems that "IMAX" has now become synonymous in Chinese with digital Premium Large Format (PLF) cinema, which the Canadian's may not be too happy with as Mainland competitors such as Chen Xing (yes, them again) with their Cinelabs and the ZMAX brand start rolling out.
Following the end of 2013, Jinzhou star feeling Studios, Fuzhou Swiss Wanxing International Studios early 2014, and in November 2014 under construction in Zhejiang Jinhua shadow International Studios, Section 4, Section 5, Section 6, Section 7 …… laser IMAX "dark at large" is quietly spreading theater major domestic cities. We believe that the junior partner in the near future we can see the country's own IMAX China – Chen Xing Technology Laser giant screen, set after Chen Xing Technology "crafted" the giant screen production system. She set 4K projection systems, RealD 3D dual optical system, Dolby Atmos audio, coaxial array of audio, Acoustics build Tsinghua acoustic design, A-level fire sound-absorbing material – Jinsha theater building boards and other advanced equipment as a whole, just a listing will cause a lot of attention.

September 2013 Cinelab laser IMAX settled Jinzhou Kellogg VISUN feel Studios in Jincheng panorama only sound to create a unique laser IMAX brand, drive people into the panoramic sound Jinzhou giant screen viewing activities by age, giant laser screen cinema halls representing 50% of the box office brings. RealDXL laser IMAX theater systems Hall 3D projection system uses the world's most widely used, but also the best 3D cinema projectors DLPCinema® solutions. Its success lies in the use of a more efficient optical system, the recovery would have to be re-absorbed light in other systems, making it twice as high brightness than any other single optical 3D systems.  LINK
The real Imax is meanwhile ramping up its release of Chinese films on its big screens with the announcement that Jacki Chan's "Dragon Blade" will be out next year, having gone through the proprietary Imax DMR process. It would be interesting to know whether this is still being done in North America or outsourced to China.
"By working with China's best filmmakers and well-known actors such as Jackie Chan, we are committed to an unparalleled viewing experience for the Chinese audience, which is extremely important for long-term development in China's IMAX." CEO of IMAX Corporation Richard Siegel square (Richard L. Gelfond) said, "In the past 15 years, IMAX theater is always at the forefront of the industry in China. With the continuous expansion of the IMAX theater network, China's growing domestic IMAX movie, We hope to continue to help the parties to promote the development of Chinese entertainment industry ecosystem. "….

IMAX version 3D "Dragon Blade" will be patented by IMAX IMAX DMR (digital replica of the original end technology) conversion, audio and video quality for the audience with a presentation consistent with IMAX viewing experience unmatched standards. Crystal-clear images, IMAX theater with customized design, and powerful digital sound system, but also for moviegoers to create a unique environment for the audience to truly experience the "immersive" viewing experience .  LINK
In 2013 there were 137 million car owners in China, Perhaps not such a surprise that drive-ins are growing in popularity all over China, as this article examines the trend of "automotive cinema".
At present, in China, in addition to first-tier cities, Zhuzhou, Ningxia, sunshine, Changchun, Wuhan, Yichun and second and third tier cities have appeared or are under construction in theaters.

The industry believes that theater can not change the current car market dominated by traditional theater. Wuhan City Studios, a person in charge, said Zheng, comfort car theater, perception of the effect will be greatly reduced.

"We charge by the car, a car 100 yuan per capita may be even less than traditional theater; also only show at night, limited screenings," Zhou Rui said, "but proceeds from the sale of movie tickets is not our profit point. "  LINK
Time Antaeus Group trumps having been the first digital cinema multiplex chain in China, now with over 2,000 screen, including this latest 17.5 Studio in Kunming. It also highlights its "1+X" cinema concept.
Time Antaeus 17.5 Future Studios will expand nationwide. In addition to Beijing, Shanghai, Guangdong and other cities, Chongqing, Nanchang, Changsha, Changchun, Baotou, Loudi, Kunming and other second and third tier cities, and even hundred counties will be 17.5 Time Antaeus Studios are more concerned about the emerging markets, the Group in 2013 put the country before 2000 screen.

Antaeus promote innovation theater operations management model to age Jindianjituan chairman Zhang Baoquan's first "1 + X" third-generation theater business model as a guide, to build with Chinese characteristics "1 + X" movie lifestyle. "1" that movie; "X" that unfolded around the film include a bar, on-demand movies, casual snacks, discs, bookstores, amusement games, after the cinema and other business conditions.  LINK
Yet more disagreement on whether Chinese cinemas should be allowed to charge extra for 3D glasses. The cinemas maintain that it is a public health issue and that when the issues recycled glasses with a wet wipe for people to clean themselves the glasses went missing. But cinema goers are welcome to bring their own 3D glasses.
Recently, some friends tucao [tweeted] that watching 3D movies in cinemas Shijingshan city, it takes 10 yuan since the purchase of 3D glasses.

Cinema official said, since the purchase of 3D glasses requirements for public health audience.

Glasses for adults 10 yuan for children 5 yuan

"I heard the first time to see 3D movies have to bring their own 3D glasses. Tellers actually said to buy or own their own glasses." Recently, friends, "three little children" hair microblogging Tucao.  LINK
Accessibility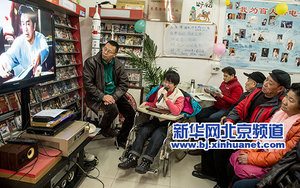 Though this "cinema" is only 30 square meter, this is another example of efforts to cater to China's impaired citizens. Now if only proper multiplexes would follow this lead.
Each Saturday, a group of the visually impaired get together to enjoy a free movie at China's first cinema for the blind, in Beijing.

Visually impaired, Wang Xiuting, 80, is a big fan of the cinema. Accompanied by her younger brother, she goes to "see" a movie in a courtyard screening room in Beijing's Xicheng District each Saturday. For Wang Xiuting, the event is not only a feast for the mind but also meets her rightful need to be recognized and included by society.

Twenty years ago Wang Xiuting, who lost her sight in an accident, felt abandoned by society and as a result became depressed and would often opt not to leave her home. When her husband died some time later, she began to feel even more lonely and helpless, passing the time each day at home in the company of her radio.  LINK
Finally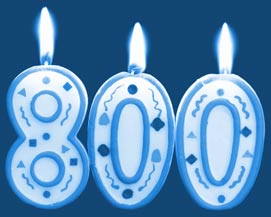 If you've made it this far we thought we would share with you that fact that this is the 800th post on Celluloid Junkie since its inception. Even more exciting is that nearly half of those post were in 2014, as we've ramped up output and expanded coverage significantly.
Next year we will be going on to even greater things, which we will tell you more about shortly.
As the number '8' is considered lucky in China, we thought it appropriate that the 800th post should be the China Cinema Digest. As always, if you have comments or suggestions, feel free to email us or leave a comment below. Thank you for your support.

Latest posts by Patrick von Sychowski
(see all)