As you may have noticed Patrick von Sychowski is in Amsterdam attending IBC which means you must suffer my attempt at putting together a Daily Cinema Digest.  Be sure to check out all of Patrick's coverage of IBC after catching up on the day's (or in this case, week's) cinema news.
Hey, remember when North American exhibitors built way too many multiplexes during the 1980's and 90's over extending themselves to such a degree that during the early 2000's the industry began to consolidate with cinema chains buying each other out or merging?  Well, it seems this is a trend that might be hard to avoid.  India has been going through a huge multiplex boom over the past decade and now it seems has entered the consolidation phase of the business cycle.  Rumors are afoot that Carnival Films is in negotiations to acquire the majority of Reliance MediaWorks theatre chain Big Cinemas.  This would be the third such merger or acquisition for India's exhibition industry in as many months:
Inox Leisure, India's second largest multiplex operator, acquired Delhi-based Satyam Cineplexes Ltd for nearly Rs.240 crore, paying Rs.182 crore in cash and taking over its debt in a deal that expanded Inox's presence to 50 cities, with 91 multiplexes and 358 screens; and Housing Development and Infrastructure Ltd (HDIL) sold its multiplex business Broadway Cinemas to Carnival Cinemas for an undisclosed amount.
If the deal goes through Carnival would end up with 280 screens.  That really seems to be one of the main reasons for all the mergers and acquisitions; more screens a bigger market share of the box office and thus more leverage when negotiating with film producers and distributors over film rental.
According to the omnipresent anonymous source "familiar with the situation" Reliance isn't looking to completely exit exhibition:
"The contour of the final transaction is yet to be arrived at, but Big Cinemas will not entirely exit the business. It will form a strategic alliance with an existing cinema exhibition chain that will run the daily operations and it will receive proportionate revenues from them as part of the partnership. Reliance MediaWorks will also invest in the venture as part of its growth strategy because it believes there is growth potential in this business."
Don't expect the consolidation of the Indian exhibition industry to slow down anytime soon.  Jehil Thakkar, head of the media and entertainment practice at KPMG, told LiveMint:
We certainly do see the cinema multiplex industry continuing to consolidate inorganically as the real growth opportunity lies there… Most of the big players are seeking inorganic growth options and scale is a very important part of this business."
I just love that word "inorganic".  Do you think since organic products usually cost more at stores that inorganic ones would cost less?  If so, maybe Carnival could get a discount on Big Cinemas since it would technically be considered "inorganic growth".  LINK
South Korea – The sale of exhibition circuits isn't limited to India.  Over in South Korea an investment group is looking to cash out on their seven-year investment in Megabox.  Korea Multiplex Investment Corp.
Inside, though anonymous, sources have told various media outlets that backers Korea Multiplex Investment Corp., whose shareholders include the National Pension Service, Public Officials Benefit Association and Military Mutual Aid Association, are pushing for a sale of the company and have been reaching out to potential buyers.
Megabox is one of South Korea's largest multiplex operators controlling 21% of the screens in the country as of last year. That figure is third to CJ CGV which operates 43% of screens and the film division of Lotte Shopping Company which controls 32%. Korea Multiplex, which owns 50% of Megabox (Jcontentree Corp. holds a 46% stake in the exhibitor), is hoping the circuit will sell for as much as 13 times its current earnings.
In 2013 Megabox netted KRW 25.6 billion (USD $24,745,216) on KRW 206.1 billion (USD $199,218,321) in revenue.  LINK
Box Office
France – According to Le Figaro a trio of titles helped drive the summer box office in France to its highest level since 1984.  As we recently detailed, moviegoing has been on the rise this year in France and the summer saw a 30% increase in attendance.
Three releases played a crucial role in driving box office; "Les vacances du Petit Nicolas", "Qu'est-ce qu'on a fait au bon Dieu?" and director Luc Besson's latest "Lucy".  Of course, a spate of inclement weather throughout the country didn't hurt. LINK
Technology
Satellite and broadcast technology provider International Datacasting is bringing a new product to IBC this year. The Pro Cinema 4K Decoder is and Ultra-HD cinema receiver designed specifically for 4K content compressed with High Efficiency Video Coding (HEVC). It can decode video at up to 60 frames per second and is, of course, integrated with IDC's Pro Cinema Cache Servers as well as the company's SFX Pro Video receivers.
HEVC video compression is being used to encode live 4K broadcasts so that they can actually get delivered to cinemas and elsewhere without being cost-prohibitive. In other words, it lightens the load of what would otherwise be a heavy 4K video stream.
To show off the new technology IDC is teaming with Eutelsat, Red Bull Media House and ATEME on a program they've dubbed "Wings to 4K". The company's will be demonstrating the capabilities of the Pro Cinema 4K Decoder in their booth at IBC 2014. Here are the details from the press release:
Spectacular live and pre-recorded events will be broadcast from the one-of-a-kind Red Bull Media House Hangar-7 studio in Salzburg, Austria. Live acts will feature Red Bull athletes, performance artists, and musicians framed with the famous collection of Flying Bulls aircraft, Formula 1 race cars and motorsports machinery of all kinds. In order to ensure the most immersive experience, the events will be captured in Ultra HD at 50 frames per second, and IDC has supplied the Pro Cinema 4K Decoder with support for High Efficiency Video Coding (HEVC) at the receive locations.  LINK
Cinema Opening/Closings
UK – It's official; the cinema complex long planned for the Yates Shopping Centre is moving forward with Cineworld set to operate a new six screen multiplex named Yate Riverside
Cineworld's new site will be one of the anchor tenants in a development being built at a cost of GBP £12 million (USD $19.5 million).  Current plans call for the inclusion of seven restaurants and three "high profile" retailers on the site.
Population and commerce has grown so much in the town of Yate that its MP Steve Webb has led a decade-long (and now successful) campaign to get a cinema to move in.  According to Cineworld's property acquisitions manager Jenny Lee, the exhibitor is eager to exploit Yate's potential:
"Yate's growing population and the transformation of the town's retail and leisure offer means that this is a great new location for Cineworld and we are looking forward to opening next year.  The Yate Riverside development will enable us to provide more choice for our customers and meet high demand for modern leisure destinations across the region."
Construction on the project isn't set to begin until the beginning of next year after, get this, a badgers' den can be properly relocated from the site. LINK
Awards
The shortlist for the fifth annual Screen Awards has been announced.  The 2014 nominees for Cinema of the Year have been narrowed down to the following:
Cineworld Birmingham Broad Street
Cineworld, O2
The Lounge at ODEON
ODEON Trowbridge
Vue Birkenhead
Winners of this year's prizes, which are awarded for "excellence in film distribution, marketing, advertising and exhibition", will be announced during a ceremony on October 23rd to be held at The Brewery in London.
Finally
Speaking of noteworthy cinemas, filmmaker Quentin Tarantino recently landed a job at the New Beverly Cinema, a repertory house in Los Angeles.  We  told you last week about how Tarantino was joining a club of directors that includes Christopher Nolan and Paul Thomas Anderson by shooting his next film, "The Hateful Eight" in 70mm.  Now, according to the LA Weekly, we can inform you that he will take over the New Beverly's programming responsibilities from Michael Torgan, son of the theater's founder, the late Sherman Torgan.  Per Tarantino:
"Sherman Torgan opened the New Beverly [in 1978] and had been running it for decades. I had been going there forever. And somewhere in the last four years of Sherman running the theater, word got to me that it might close. So I started supplementing him, started giving him about $5,000 a month, to pay his bills and meet his expenses. He never had to pay it back. I love Los Angeles, and I love the New Beverly, and I didn't want to see it go. But then, unfortunately, Sherman died [in June 2007]. And the people who owned the property wanted to turn it into a Super Cuts. So, working through Michael, I was able to buy the property. And Michael's been running the theater ever since. I could say, "Hey, Michael, can we do this, can we show that?" but basically it's been Michael's baby. He's really done a Herculean job. But after seven years as owner, I wanted to make it mine."
Tarantino plans to make the New Beverly into a "bastion" for 35mm by eschewing the projection of films on DCP.  LINK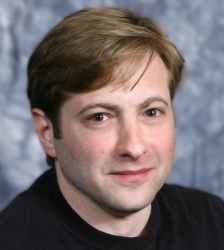 Latest posts by J. Sperling Reich
(see all)