[youtube]http://youtu.be/VJWJMh1PmR4[/youtube]
Could glasses-free stereoscopic 3D soon be a reality in cinemas? A research paper on 'A Compressive Light Field Projection System' from MIT seems to suggest so. Fascinating work if you can get your head around the science behind the screen, not least as it even improves 2D resolution and contrast. It can work for both home and cinema, but critically it is based on rear-projection technology, so get ready to shift the projector behind the screen.
The MIT approach was to come up with a glasses-free video projection system with a wide vision angle, ultra-high resolution, yet is mechanically simple and doesn't require elaborate installations, as well as being cheaper than conventional holographic systems of comparable quality. The idea is that it will act as a short term, intermediate solution until a more mature technology can be developed, while making it attractive as a transitional technology for users of more conventional 2D systems.

The MIT system doesn't just produce an illusion of parallax – it creates an actual shift in perspective for multiple viewers looking at the image from different angles, as if were looking at real objects. In addition, it provides better resolution and contrast than conventional 2D video. LINK
Asia – Asia is driving the world's box office, but which films were driving the Asian box office last year? It's not just all about China.
In 2013, one hundred films from East Asia made more than US$10 million at their local box office. The films secured a combined box office of US$3.41 billion. More than half — US$1.79 billion — was generated by films from Greater China, including Taiwan, which had two films in the top hundred. 70% of the ten highest-grossing films and 64% of the twenty-five highest-grossing films were China co-productions.

From Southeast Asia, there is just one entry in our chart, GTH's record-breaking Thai ghost-comedy Pee Mak. Last year, there were also record-breaking films in Vietnam and Philippines, but both fell outside the top one hundred. In 2014, new films from both countries (and Malaysia) have set new domestic box office records but have stayed below the US$10 million threshold.  LINK
Ireland (Republic) – "Cinema expert" Rob Arthur is a man who wears many hats it seems, but was it a case of one too many in this instance?
The membership of an independent panel that selected the operator of a cinema project backed by the National Asset Management Agency (Nama) included a consultant who had previously worked on a project for the winning bidder.

Nama is financing a €20 million development at Scotch Hall in Drogheda, Co Louth, consisting of eight cinema screens and 50,000sq ft of shops, that is owned by Edward Holdings, belonging to developer Gerry Barrett, one of the agency's larger debtors.

An independent panel set up in 2012 chose Edward Holdings subsidiary Eye Cinema from a total of five bids. The decision means Nama is backing the development and the actual cinema business itself.  LINK
 UK (Scotland) – Glasgow Film Theatre and fellow cinemas in Glasgow and Edinburgh are following Curzon's lead into the film-on-demand market.
Glasgow Film Theatre (GFT) is embracing modern technology by launching an on-demand Netflix-style service which will showcase Scottish films to audiences around the world.

The player will allow anyone across the globe to stream Scottish features and short films to their computer, tablet or mobile phone for a fee. At the moment the content is being kept under wraps.

Jaki McDougall, chief executive of Glasgow Film, which comprises Glasgow Film Theatre and Glasgow Film Festival, said the plan is to launch the service in September.  LINK
Thailand – Not to be confused with Sweden's SF Bio, this Thai exhibitor has no less ambitious expansion plans.
Despite the country's economic and political problems, SF Corporation Plc, the operator of the SF cinema chain, is set to spend 700 million to 1 billion baht [USD $21.5-$30 million] a year to open new cinemas over the next 3-5 years across the country.

It will open 5-6 cinemas a year with a total of 40 screens, mainly upcountry, said chief executive Suwat Thongrompo. This year, the company, previously named SF Cinema City, has already opened one cinema at Meya lifestyle complex on Nimmanhemin Road in Chiang Mai. Another 4-5 branches will be opened in the third and fourth quarters, with one at Crystal Park community mall on Ratchapruek Road in Bangkok and the others upcountry.

With these plans, the number of screens under SF Group will grow to nearly 290 at 39-40 branches nationwide. "We will continue to expand our branches at the same speed for the for the next 3-5 years in at least 50-60 provinces across the country," Mr Suwat said.  LINK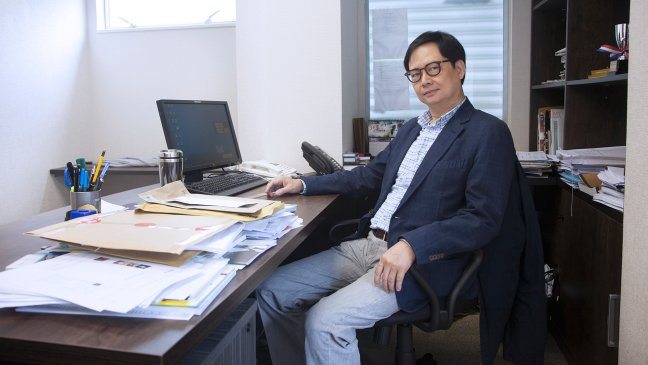 Hong Kong – Pegasus Motion Pictures' CEO is interviewed by THR about his plans for films and cinema in Hong Kong and China.
Pegasus recently has rented the most successful cinema in Hong Kong, at Langham Place, as a move into the exhibition business. What is your strategy for development?

The Langham Place cinema will be our flagship cinema; it is one of the cinemas with the largest market share in Hong Kong. Pegasus is developing an exhibition business in China. The first one will open at the end of this year.

We are hoping to build a cinema in Guangdong and some in the Northeast. The potential for cinemas in China is still huge; there might be saturation in the major cities, but there is still a lack of cinemas in the remote areas.  LINK
Premium Cinema
New Zealand – An interesting and inspiring example how to run a small cinema profitably in a town with a population of just 1,470.
After listening to the market, Martin and Petrie modified the old adage that the movie game is less about selling tickets than selling confectionery.

"We thought people wanted a quick snack and a movie, but it turned out no – they wanted a restaurant-quality meal."

In two auditoriums seating 49 and 33, customers can have wine, beer and starters, light dishes and desserts with their film. Full-scale plated meals are reserved for the dining room and bar for logistical reasons and because, Martin says, people like to see and savour an elaborate main dish.  LINK
Event Cinema
Malaysia – Football fans of a north London film can delight in seeing their team play and celebrate on the big screen. I gather they have won some sort of trophy.
Arsenal Malaysia will host an extraordinary event for the FA Cup Final live match viewing party on Saturday, May 17, 2014. The much anticipated match by Gooners in Malaysia and around the world will be making its way to a cinema near you. Or near enough.

The FA Cup Final match between Arsenal and Hull City will be screened live in HD format at MBO @ Citta Mall in Ara Damansara. On cup final day, one of the MBO cineplexes will be converted to Wembley Stadium for the night as the audience will get to watch the action on the pitch in a larger-than-life digital cinema experience. The Cineplex has a seating capacity of 308 seats.  LINK
Advertising
Australia – A cinema advert likely rated R – perhaps one day to become a feature film.
The Gympie headless torso murder mystery could soon be playing at a cinema near you.

In what may be a first, police are planning a short trailer of the faceless victim to jog viewers' memories before a movie.

And detectives could now be hunting two killers, after scientific tests confirmed a skull and bones found more recently in the Gympie region were not linked to the severed torso.  LINK
USA – Animated posters for films and advertising? With LCD screens common in most cinemas, this one seems like a no-brainer.
What if every advertisement you saw jumped to life and let you interact? That's certainly not a new idea – and plenty of malls now have large digital screens featuring moving ads – but could that also be the future of the movie poster? These animated examples of famous movie posters were created by an anonymous Imgur user, and capture the futuristic possibilities of cinema advertising while predicting possibilities for an exciting new industry standard.

But let's take the idea a little further: when Google Glass, or something even better takes root, could we be seeing ads in all sorts of normally empty spaces? See the blank wall of that skyscraper? Pow! There's a gigantic Godzilla walking past. See the moving poster on the end of that bus stop? Nope. Not until you put on your glasses.  LINK
Digital Death Watch
USA (NC) – A sign we would like to see above more small single and double-screens.
Co-owner Blaine Given said the movie theater closed Monday to begin the process of converting from 35mm film projectors to digital projectors, a process which will allow for much crisper movies and open up a much broader selection of movies the cinema can show.

"It's like going from VHS to Blu-ray," Given said of the difference the conversion will make. "We will also have the possibility of getting any movie that's released, though obviously since we only have two screens we can't show everything."

Given said the struggle to fund digital projection hasn't been easy, with a failed Kickstarter campaign earlier this year and a failed bid to get a grant ended with the Cinema being able to find financing on its own. Given is very excited to be able to tell the community the upgrade is finally here and to thank them for its support since he and wife Janelle purchased the theater in November.  LINK
USA (MO) – There seems to have been no end of problems for these two drive-ins, of which digital is just one.
The closing credits came quickly and unexpectedly for two local movie theaters. But it may not signal the end if they can find the right owners.

In the past year, Cooke Brothers Drive-In on Highway 169 and the Royal Theater in Atchison, Kan., suffered debilitating blows with the former hurt by ownership issues and the latter by health conflicts.  LINK
Cinema Opening/Closings
UK – This seems to me like a liiiiiitle bit of a planning oversight. Just a little.
The Light Cinema, part of the Tesco Extra complex in Cromwell Road, opens next Friday in time for half term but due to a flood problem not have all eight screens in use until the summer.

A cinema spokesman said: "There are two screens underground – they're flooded but only because the builders haven't got in yet.

"It's right next to the river and the water table is high there."  LINK
USA (MI) – Yet another Imax-variant in this new cinema; this one called TSX or Thomas Superior Experience.
After months of construction, Thomas Theatre's Marquette Cinema is ready for the public.

It's a 32,000 square foot building with ten all digital screens, but expandable for up to fourteen.

"A combination of, I'm very very proud and I'm very very relieved. We're finally here we're finally able to open the doors and let customers come in and see what the TSX and VIP theater is all about," said Thomas Andes, Thomas Theatre Group.  LINK
Poland – Apparently there are no interested takers for the Westerplatte cinema that is up for sale.
Monday was the deadline to bid on the purchase of three former military warehouses at Poniatowski in Yaroslavl and the former cinema "Westerplatte". Academy of Dramatic Arts, the owner of both properties, estimated their value at nearly 9 million z?. There was reportedly only one prospective buyer. He wanted to buy the stores. The cinema was not of interest.  LINK
Finally
As far as cinema records go this is impressive, but the world record is held by One Flew Over The Cuckoo's Next, which screened in a Stockholm cinema every day for 573 weeks – that's 11 years. I know, because I saw it there.
A Norfolk cinema claims to have broken a UK record by screening Despicable Me 2 for 46 weeks.

The animated comedy, whose Minion characters are set to get a spin-off film of their own, completed the extended run at Hollywood Cinema in Anglia Square, Norwich.

Trevor Wicks, director of the cinema, said bosses at Universal told him the 46-week run was the longest run of any film in the UK and sent him some presents to mark the achievement.

He added they did not have the data to confirm if it was the longest run in the world.
Finally 2
Marriage proposals in cinemas might not be new, but could this be the first ever same-sex marriage proposal? Either way, we wish them well and hope they keep coming back to the cinema.
IT WAS an elaborate proposal worthy of a Hollywood film.

So it was fitting that Daniel Conway-Phillips brought romance to a Southampton cinema as he popped the question to partner Ali Butcher.

The couple, from Southampton, got engaged following a carefully executed ruse that made Ali believe he was going to watch a film.

In actual fact Daniel, 28, had planned the whole occasion, even getting staff at the Odeon cinema, in the Leisure World complex in West Quay Road, to play along.  LINK

Latest posts by Patrick von Sychowski
(see all)