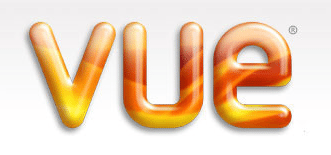 Digital 3D provider RealD was bagged three of the top three UK exhibitors with the announcement that Vue will be converting 200 screens using RealD's solution. This follows hot on the heels of #1 exhibitor Odeon/UCI's deal for 500 screens and #2 exhibitor Cineworld's deal to convert 30 of its 73 sites. From article in THR.com:
Vue Entertainment, the U.K.'s third-largest theater operator, is turning to 3-D technology, striking a deal with RealD to add 200 screens equipped by the 3-D specialist.

Vue and RealD said Monday that the rollout of RealD 3-D-enabled screens already has begun, with an installation at Vue's flagship location in the British capital, Leicester Square.

"RealD 3-D is the market-leading choice for its remarkable track record of providing a superior viewing experience, something we can't wait to bring to our many locations across the U.K.," Vue CEO Tim Richards said.
Between these three UK exhibitors RealD will have at least 800 screens, although some are likely to be in the Republic of Ireland and through UCI also on continental Europe. Although we don't have the numbers readily available to us (Screen Digest will no doubt be coming out with them soon), it would seem that RealD has the highest penetration rate of any major market in the UK, even higher than US, where Dolby 3D is making significant inroads. With some exceptions, however, continental Europe is resisting the charms of RealD.
Next up, expect an announcement that RealD has plans for 1,000 screens locked up for the UK and Ireland in time for the summer slew of 3D releases, not to mention Avatar by year end.

Latest posts by Patrick von Sychowski
(see all)