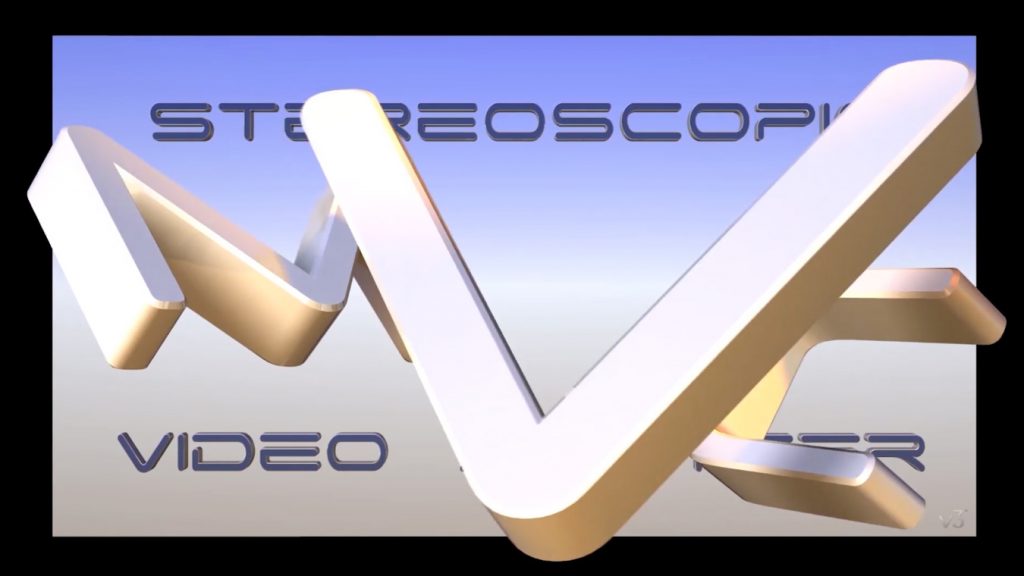 Vision III Imaging Inc. Announces Alliance with Screenvision Media
Vision III Imaging Inc. announced today that it has entered into a sales promotion agreement with Screenvision Media, a national leader in cinema advertising. Together they will make the revolutionary v3 glasses-free, three-dimensional imaging technologies available for advertisers to engage moviegoers nationwide.
Vision III is a Reston, Virginia based company that has developed unique parallax visualization technologies that enhance the three-dimensionality of commercial and military imaging. Vision III has pioneered the concept of "parallax over time" to create spatially enhanced viewer perceptions on standard displays like theatrical screens and in-lobby monitors. The Vision III technologies are marketed under the v3 and Real Shot brand names (collectively the v3 technologies).
Real Shot is a patented technology that creates a dramatic three-dimensional appearance with picture elements "POPPING" off the screen. Real Shot advertising and promos can be distributed, displayed and viewed as easily as any standard video imagery without the necessity of any additional software, special glasses/screens or other equipment.
Vision III has developed patented v3 optical technologies for capturing and displaying three-dimensionally enhanced, live-action imagery. v3 creates a three-dimensional "window" appearance with enhanced shapes and textures. Similar to its companion Real Shot, v3 imagery can be distributed, displayed and viewed as easily as normal video.
"In the competitive landscape of differentiating your brand, we are enthusiastic about the prospects of providing a frictionless and glassless experience for consumers to engage with brands within 3D," said John McCauley, chief strategic development officer, Screenvision Media. "The v3 technologies are perfect for differentiating brand advertising from all the surrounding 2D content. We're excited to offer advertisers this opportunity starting within our exhibitor lobbies, and are interested in the potential future possibilities to utilize this technology on the big screen."
Screenvision Media plans to make the v3 technologies available in-lobby to advertisers across the company's 2,300+ theater network starting in the 2nd quarter of 2018.
https://vimeo.com/260771289 – v3 Intro (:45 sec)
https://vimeo.com/260919751 – Mobile video of Real Shot advertising display (1 min)
https://vimeo.com/260835371 – Real Shot Demo (2 min)
https://vimeo.com/260885599 – v3 Live-Action Demo (1:30 min)
About Vision III Imaging Inc.
Vision III Imaging, Inc. is based in Reston, Virginia and is the developer of the v3® advanced, immersive three-dimensional, visualization solutions that create spatially enhanced video content (programming and advertising) viewable on any regular screen or display, without the need for special glasses/screens or additional software. Vision III has focused its R&D efforts on an area of human perception that is unique and been largely overlooked by the imaging industry. The v3 technologies have so far received 24 issued US patents and numerous foreign patents. More information on Vision III Imaging, Inc. can be found at www.inv3.com.
About Screenvision Media
Headquartered in New York, N.Y., Screenvision Media is a national leader in cinema advertising, offering on-screen advertising, in-lobby promotions and integrated marketing programs to national, regional and local advertisers and providing comprehensive cinema advertising representation services to top tier theatrical exhibitors presenting the highest quality movie going experience. The Screenvision Media cinema advertising network is comprised of over 14,950 screens in 2,300+ theater locations across all 50 states and 94% of DMAs nationwide; delivering through more than 150 theatrical circuits, including 6 of the top 10 exhibitor companies. For more information: http://screenvisionmedia.com/.