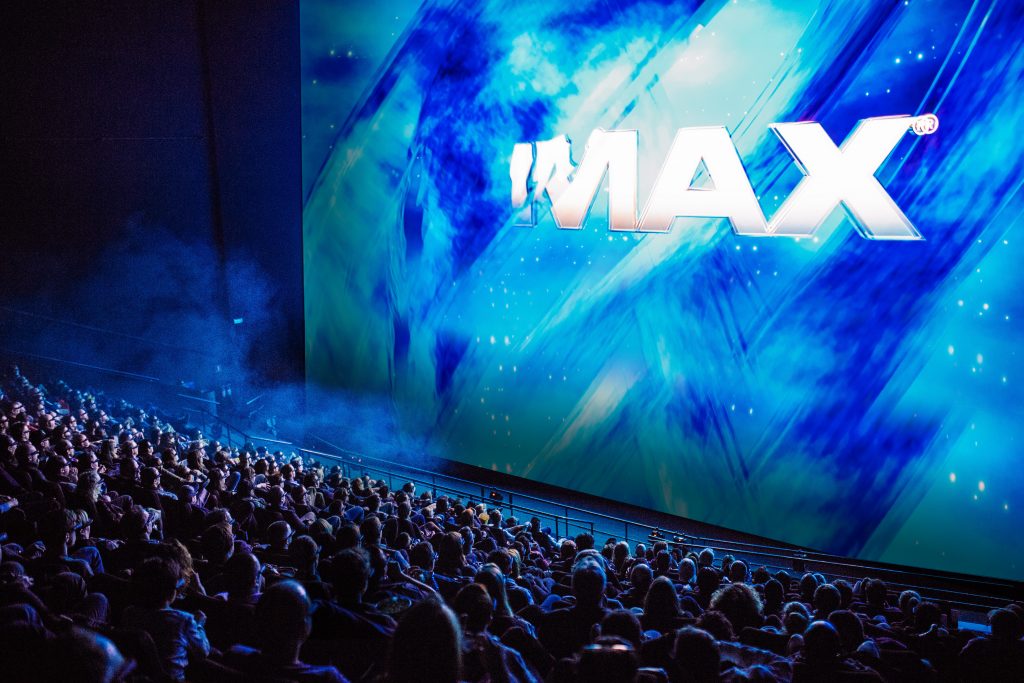 "Star Wars: The Rise of Skywalker" soon also in IMAX in Antwerp
After the successful reopening of IMAX Brussels at the end of 2016, Kinepolis Group and IMAX Corporation are working on the opening of a new IMAX theatre in Kinepolis Antwerp. The theatre, which will have 371 seats, is equipped with IMAX with Laser, the groundbreaking 4K laser projection technology to offer film lovers the sharpest, brightest and most vivid image quality, in combination with an unparalleled sound experience that literally immerses the viewer into the action. The opening of the Antwerp IMAX theatre is scheduled for December. "Star Wars: The Rise of Skywalker" will be one of the first films to be screened at the new theatre.
"IMAX provides an exclusive movie experience that is highly rated by our customers. With this second IMAX theatre we want to offer more Belgian film lovers the opportunity to watch films in IMAX," says Eddy Duquenne, CEO Kinepolis Group. "IMAX Antwerp fits in with our strategy to offer customers the choice between different movie experiences, including Laser ULTRA and 4DX. We notice that customer satisfaction at these premium theatres is quite high; it makes watching films more intense, which is considered an added value especially when viewing action-packed content."
IMAX with Laser features a new optical engine and suite of proprietary IMAX technologies that project images with an aspect ratio of up to 1.9:1 with maximum resolution and sharpness and unparalleled levels of clarity, contrast and colours. The new system also includes the latest sound technology from IMAX, more specifically 12.1 audio with even more power and precision, and extra audio channels on the sides and in the ceiling which ensure that sound can be positioned even more effectively for a truly immersive experience.
Fans who want to watch "Star Wars: The Rise of Skywalker" in IMAX (Antwerp or Brussels) can purchase advance tickets at www.kinepolis.be as of today.
About Kinepolis
Kinepolis Group NV was formed in 1997 as a result of the merger of two family-run cinema groups and was listed on the stock exchange in 1998. Kinepolis offers an innovative cinema concept which serves as a pioneering model within the industry. In addition to its cinema business, the Group is also active in film distribution, event organization, screen publicity and property management.
In Europe, Kinepolis Group NV has 54 cinemas spread across Belgium, the Netherlands, France, Spain, Luxembourg, Switzerland and Poland. Since the acquisition of Canadian movie theatre group Landmark Cinemas and American movie theatre group MJR, Kinepolis also operates 45 cinemas in Canada and 10 in the US.
In total, Kinepolis Group currently operates 109 cinemas worldwide, with a total of 1,065 screens and almost 200,000 seats. Kinepolis employs 4,600 people, all committed to giving millions of visitors an unforgettable movie experience. More information on www.kinepolis.com/corporate.
About IMAX Corporation
IMAX, an innovator in entertainment technology, combines proprietary software, architecture and equipment to create experiences that take you beyond the edge of your seat to a world you've never imagined. Top filmmakers and studios are utilizing IMAX theatres to connect with audiences in extraordinary ways, and, as such, IMAX's network is among the most important and successful theatrical distribution platforms for major event films around the globe.
IMAX is headquartered in New York, Toronto and Los Angeles, with additional offices in London, Dublin, Tokyo, and Shanghai. As of June 30, 2019, there were 1,541 IMAX theatre systems (1,445 commercial multiplexes, 15 commercial destinations, 81 institutional) operating in 81 countries and territories. On October 8, 2015, shares of IMAX China Holding, Inc., a subsidiary of IMAX Corporation, began trading on the Hong Kong Stock Exchange under the stock code "HK.1970."