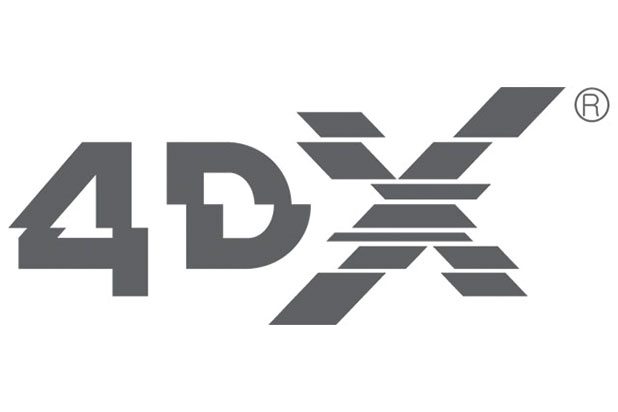 3.5 Years After 4DX U.S. Debut in Los Angeles, Successful Innovative Cinema Technology Bringing Motion Seats and Environmental Effects to Moviegoers Across the Country – Including in Atlanta, Chicago and Houston
CJ 4DPLEX, the world's No.1 4D cinema company, and Regal Entertainment have expanded its partnership to bring the immersive 4DX technology to additional theatres across the U.S.
Previously available on five Regal screens, the newest 4DX location is the Regal Gallery Place Stadium 14 in Washington D.C., the first in the market, which had a soft opening last month, and has its official grand opening planned for today, January 10th. Additionally, 15 new locations have been confirmed, including in Atlanta, Chicago and Houston, with several more to open in the coming years.
"The performance of 4DX at our theatres continues to impress with each new opening, and we can't wait to bring moviegoers in new markets access to one of the most exciting cinema formats in the industry," said Regal Entertainment SVP, Chief Technical & Theatre Operations Officer Rob Del Moro. "We continue to look for new ways to be innovative while identifying new opportunities for revenue and to present our audiences with innovative experiences. Expanding our partnership with CJ 4DPLEX and the reach of 4DX via Regal locations is another example of our commitment to these goals."
4DX – which features effects such as motion, vibration, rain, wind, bubbles, lightning, scent and more, incorporated into popular movies to bring fans into the action – launched in the U.S. at Regal L.A. LIVE in June 2014, and then expanded to include two Regal theatres in New York City, and one each in Orlando and Seattle this year. Strong results over the past year include:
An average occupancy rate of 40 percent – well above industry averages – most recently, a stellar opening for Star Wars: The Last Jedi.  Regal theatres with 4DX in Los Angeles and Union Square, NYC, virtually sold out every showing from Thursday, December 14 through Sunday, December 17, with theatres in Seattle, Orlando and Times Square (NYC) averaging between 79 and 85% occupancy throughout the weekend.
Gross box office results at Regal's 4DX auditoriums that were 2.86x stronger than non-4DX auditoriums in the same theatres.  For example, Kong: Skull Island saw its gross box office performance in 4DX average 5.39x higher than non-4DX showings; and
4DX revenue at Regal locations making up an average of 14 percent of the theatre's total, more than double that of a non-4DX auditorium (6 percent).
"We are thrilled to expand on this strong relationship with a great partner in Regal," said Brandon Choi, COO of CJ 4DPLEX. "They were among the first in the U.S. to believe in the value of 4DX. We are proud and humbled that they continue to show confidence in 4DX, and will be the largest provider of our experience to American moviegoers."
About CJ 4DPLEX
CJ 4DPLEX is the world's first 4D cinema company, headquartered in Seoul with international offices in Los Angeles and Beijing. The company created 4DX, the first and leading 4D cinema technology for feature films, providing moviegoers with an immersive cinematic experience that utilizes all five senses, allowing the audience to connect with movies through motion, vibration, water, wind, snow, lightning, scents, and other special effects that enhance the visuals on-screen. CJ 4DPLEX brings 4DX auditoriums to exhibition partners along with 4DX codes for both major Hollywood blockbusters and local titles. Each auditorium incorporates motion-based seating synchronized with more than 20 different effects and optimized by a team of skilled editors, maximizing the feeling of immersion within the movie, beyond the limits of audio and video. Since 2009, more than 480 Hollywood titles have been screened in 4DX. As of December 2017, more than 57,000 4DX seats operate in 475 auditoriums spanning 57 countries. CJ 4DPLEX was named a Most Innovative Company of 2017 in Live Events by Fast Company. For more information, please visit www.cj4dplex.com.
About Regal Entertainment Group
Regal Entertainment Group (NYSE: RGC) operates one of the largest and most geographically diverse theatre circuits in the United States, consisting of 7,315 screens in 561 theatres in 43 states along with Guam, Saipan, American Samoa and the District of Columbia as of September 30, 2017. The Company operates theatres in 48 of the top 50 U.S. designated market areas. We believe that the size, reach and quality of the Company's theatre circuit not only provide its patrons with a convenient and enjoyable movie-going experience, but is also an exceptional platform to realize economies of scale in theatre operations. Additional information is available on the Company's website at www.REGmovies.com. Additional information is available on the Company's website at www.REGmovies.com.
——————————-
Kevin Broderick
Senior Vice President
The Lippin Group
11601 Wilshire Blvd|Suite 1900|Los Angeles, CA 90025
( O: (323) 965-1990 ext. 339| M: (610) 500-3649