At the end of last year the Celluloid Junkie editorial team began discussing its annual predictions piece for 2021. However, most expert forecasts for 2020 crumbled like volcanic lava sliding into the ocean. We stared into the 2021 crystal ball and saw a lot of fog regarding the return of cinema and moviegoing. Of course, this fog was rooted in the overwhelming influence of COVID-19.
Covering the usual disclaimers, forecasting the future is anyone's guess, even without a pandemic, though we went through the exercise of assembling data from informed sources to make a few educated estimates on how cinema operators may begin recovering in 2021.
It's safe to say that when reports of the novel coronavirus first appeared out of China in 2020, nobody in our industry expected it would force the closure of cinemas around the globe last March. And when it did, most predicted theatre marquees would light up again in just a few months. We all hoped Christopher Nolan and Warner Bros. would reignite the box office with his highly anticipated "Tenet" last summer.
Yet, while international grosses moved the needle forward, North American box office numbers did not. With movie theatre closures in New York and Los Angeles stunting returns, studios began pushing tentpole films into 2021 and beyond. At that point all attention turned to the prospect of a safe and effective vaccine from the likes of Pfizer, Moderna, Johnson & Johnson, and Oxford-AstraZeneca lowering the increasing COVID-19 infection rates enough to allow cinemas to reopen and audiences to feel safe in returning.
We theorized that analyzing the global vaccination rollout pace and other COVID statistics would be the cornerstone for making accurate predictions about the cinema industry. The prestigious medical institution, John Hopkins, is the medical data source. MPA's 2019 top 2020 global box office markets data in USD billions is our reference point. The following chart captures April 24, 2021 COVID-19 results:
We then looked at confirmed COVID cases by country compared to each region's vaccine rollout. The other factor we considered in making our predictions is the percentage of fully vaccinated people in a country's population.
We are encouraged by the findings and predict, as many have assumed, that cinemas will have the beginnings of market stability during the second half of the year. We are optimistic that cinema will re-emerge with fewer restrictions in North America around July of 2021 and, barring an increase in infections of mutant strains of COVID, have great hopes for a robust November/December holiday season in most parts of the world.
Don't get us wrong, the box office numbers will pale in comparison to prior years. However, we believe a majority of cinemas around the world will be open in some capacity by the end of the year. Indicators in countries with either managed control of the virus or firm vaccination programs cover about 80 percent of the markets in the 2019 list of top box office markets. Cinema availability should encourage distributors to cease re-dating their titles, stabilizing the release schedule and allowing them to take advantage of mid-summer and year-end holiday seasons.
For those wanting a more detailed look at a given market we have detailed our findings below. As well we have provided a table at the end of this post for those who like to study numbers.
North America
Before the COVID pandemic, North America topped the global box office list. Moviegoing in the region has been stunted due to horrific COVID-19 statistics in the United States. However, president Joe Biden recently disclosed that the USA is administering 2.5 million COVID vaccine doses per day. The administration expects that by 31 May, all US adults willing to take a vaccine will have had their first dose. The majority of adults would be fully vaccinated by the 4th of July, Independence Day in the United States.
Many health experts project surges in April and May due to relaxed social behavior, the hesitancy of some people to accept the vaccine and the rise of new COVID variants. The US has accelerated its vaccination rollout to combat such variants. In fact, some experts suggest that the crossover point to herd immunity can be achieved in the next 30 days.
Reflecting on the sway critical cities such as New York and Los Angeles stamped on domestic box office, it is prudent to look into these re-openings firmness.
The table below shows a sample of the progress against COVID in four key US states:
| US Markets | Confirmed Cases | Deaths | Doses Administered | Fully Vacinated | Percent of Population | Positivity |
| --- | --- | --- | --- | --- | --- | --- |
| California | 3.7M | 61K | 28M | 9.9M | 25% | 6.18% |
| New York | 2.0M | 51K | 14.5M | 5.5M | 28% | 4.02% |
| Texas | 2.8M | 50K | 18M | 6.5M | 23% | 12.60% |
| Florida | 2.2M | 34K | 14M | 5.1M | 24% | 10.22% |
New York and California both have lower positivity ratings than Texas and Florida. We predict that theaters will increasingly become operational at full capacity in all of these markets. This is especially true if you look at past government policies regarding lockdowns in Texas and Florida, which remained mostly open throughout the pandemic.
Canada has also experienced challenges managing its COVID confirmed cases. Despite the lower vaccine rollout rate, theaters will probably remain open at restrictive levels through June. North America accounts for 31 percent of worldwide box office. We have reason to hope for the return of North American moviegoing beginning this summer, possibly as early as June if new releases find their way to theatres.
China
China, the second largest territory in terms of box office prior to the pandemic, represents 25 percent of the 2019 Top 20 Markets. Data related to China's vaccine rollout as well as health statistics are not available. However, cinemas in China have remained, for the most part, open. China broke records by hitting a new milestone for New Year's Day. A local title, "A Little Red Flower", led the way to China achieving USD $92 million at the start of the year. This result bested the same time in previous years. China has attained USD $1.55 billion in the first two months of this year, according to CTGN. At over USD $2.56 billion, China's box office has already passed the entire year of 2020, per Box Office Mojo. We expect the box office to continue to be robust going forward. North America and China represent 56 percent of the Top 20 Markets encouraging cinema's return.
Japan
Japan's COVID-19 infections rates have not been as dramatic as many other territories. However, the vaccine rollout has been notably slower as well and infections have increased dramatically throughout the month of April. Despite the pandemic, Japan has enjoyed box office success. Last October, during the pandemic, "Demon Slayer" broke box office records, ultimately grossing USD $354.9 million in Japan. In the first ten days, it was the fastest movie to surpass USD $100 million in Japan. In March, "Evangelion:3.0 +1.0 Thrice Upon a Time" took in USD $30.6 million in the first week of release. We forecast that cinema box-office in Japan will continue to improve especially post Summer Olympics in August. By then the current outbreak should be under control and vaccine rollout well underway.
The United Kingdom and Europe
The United Kingdom, France, Germany, Italy, the Netherlands, Poland, and Spain are steadily advancing with their vaccine programs. The UK has been the most aggressive with more first doses given than the Netherlands, Spain, Italy, and Germany combined. On Sunday March 20, a National Health Service (NHS) report indicated 45.4 percent of the population aged 16 and over have received at least one dose of the vaccine.
The UK government has scheduled to reopen cinemas on May 17. Cineworld is looking to open 127 UK cinemas. Cinema reappearance is related to the vaccine's rollout, providing confidence that theaters will remain open.
Unfortunately in Europe, variants are creating surges faster than the vaccine rollout. Countries like Spain, France, Italy, and Poland have implemented lockdowns in fear of a third wave. Other countries are likely to follow.
It appears that controlling the virus in Europe will continue to proceed at an uneven pace. Vaccine supply chain issues along with vaccine hesitancy will remain difficult until the end of July. If vaccine rates can outpace the spread of COVID variants, we predict a glimpse of cinema's return only by late summer.
The big question is, will there be an economic pause in the fall for fear of a more severe flu season and colder weather. Some experts say that the suppressed flu season of 2020-21 may make selecting the vaccine strains for this year's flu season more difficult. If the rapid advancement of vaccine programs continues at rates similar to those in the UK and Germany, this pause would be short-lived. Thus, we predict the market will stabilize and begin to improve more steadily in time for the November/December holiday moviegoing season.
South Korea
John Hopkins has no COVID vaccine numbers for South Korea. News reports indicate that South Korea has paused implementing the AstraZeneca vaccine, but it moves forward with the Johnson and Johnson vaccine. Despite the recent infection surge, the overall confirmed COVID infection statistics are some of the lowest. South Korean officials announced they had secured enough vaccines for 79 million people. They plan to inoculate 12 million people by the end of June. The goal is to reach herd immunity by November. Translating these events into box office from Box Office Mojo, South Korea has been operating cinemas at similar levels as in 2020, running about 19 percent of 2019 numbers. We predict this run rate to continue into November. Similar to Europe, South Korea will probably enjoy a box office bump at year-end.
India
India's box office is under pressure due to a new surge of COVID infections that began in western India, specifically one with a variant strain. Variety reported that in Gujarat, a neighboring state of Mumbai, exhibitors must close down at 10pm. Though some question whether the country's cinema's should be open at all, the government has capped exhibitors to 50 percent occupancy. It hasn't helped that India is experiencing slow-downs in its vaccination rollout (having only reached 0.5 percent of the population so far) indicating the country may be in this cycle for some time. The health system is in crisis and US and other countries are working to send through more vaccines. It is difficult to forecast when India will hit a turn around. It will be a challenge for India to be ready for full cinema re-openings by this summer, or if the government will allow movie theatres to open, despite the record-high infection rate levels. The volume of vaccinations is India's challenge. We are hoping for the best in India and we predict it will take most of 2021 to reach vaccine stabilization levels for sustainable box office returns to be seen by the first quarter of 2022.
Mexico
Mexico's cinema industry has been hit hard by the pandemic. As of February, only 45 percent of the largest cinema chains have been open, as reported by The National Chamber of the Cinematographic Industry. Mexico's vaccination rollout has been sluggish, but that looks about to change. President Andres Manuel Lopez Obrador is accelerating its program for COVID-19 vaccines to protect against an onslaught of new infections. Mexico is administering vaccines from six different manufacturers, including two from China. There is a heavy focus on getting people inoculated, despite facing a series of execution setbacks. We believe that Mexico will be able to advance the vaccine program and will have made substantial progress by the end of summer. Therefore we expect that box office will begin to pick up in the fall; a positive demonstration of Mexico's vaccine success.
Russia
An earlier CJ post identified that the total Russian box office for the first ten days of 2021 reached USD $45.3 million despite the pandemic's impact. This result is "approximately 72 percent of the box office generated for the 2020 New Year's holiday which was record-breaking for the Russian market."
The vaccine rollout in Russia is at a similar trajectory as many countries in the EU. Add the fact that government policies favor keeping cinemas open, albeit at restricted levels, and the expectation is that theaters will remain open. On its current trajectory, the region will see box office grosses steadily climb from late summer into the early fall thanks, in part, to new releases being available.
Australia
John Hopkins does not have vaccine statistics for Australia. Similar to South Korea, the confirmed infection numbers are lower than most other markets. Also, the box office trajectory appears to be identical to the prior year. However, locking down borders continues to be the overarching strategy. The vaccination program has a vague start, and it is unclear when officials expect to have a significant amount of the population vaccinated. Government officials are concerned over the variants and the vulnerability of the people. Expect more restrictions. We have no indications at this time that box office results will change significantly in 2021, though new releases should help move the needle slightly beginning in August.
Brazil
Like India, Brazil is at the epicenter of a new surge of a COVID variant, one that's deadlier and hitting a much younger demographic. According to CNN, social behavior surrounding the New Year and Carnival parties has contributed to infection spikes. The government is pushing their vaccination program steadily forward, faster than many countries. It is unknown when the number of fully vaccinated people will significantly outpace the infection rate. Vaccine manufacturers target the variants in Brazil, and many hope to have effective boosters for this fall. Brazil is in a tough battle that will probably last several months. If the vaccine pace continues and the revised vaccines become available by the end of summer, Brazil could begin to recover socially and economically by year-end. Currently 55 percent of the country's population faces food insecurity and its currency valuation has plummeted. Brazil's economic woes will likely affect box office until November or December 2021, if not the first few months of 2022.
Taiwan, Indonesia and United Arab Emirates (UAE)
The remaining top box office market countries are Taiwan, Indonesia, and UAE. John Hopkins does not have vaccine numbers for Taiwan making it impossible to predict box office recovery. In Indonesia, COVID-19 is widespread. The slow start of the inoculation rollout has the government re-issuing restrictions and lockdowns. We don't see things turning around in Indonesia until much later in the year, possibly by November.
On the other hand, UAE has reached a vaccinated population of 22 percent, translating into open cinemas and box office success as demonstrated by the performance of "Godzilla vs. Kong." Cinemas are turning the corner in the UAE and new releases should put them on course to revive exhibition by the end of summer.
| Country | Global Box Office (B) | % of Box Office | COVID Cases (M) | COVID Deaths (K) | Doses Admin (M) | Fully Vaccinated (M) | % of Population |
| --- | --- | --- | --- | --- | --- | --- | --- |
| North America | 11.4 | 30% | 33.2 | 594.9 | 237.7 | 86 | 28.71% |
| USA | | | 32 | 571 | 226 | 85 | 26.01% |
| Canada | | | 1.2 | 23.9 | 11.7 | 1 | 2.7% |
| China | 9.3 | 24.5% | | | 216 | | |
| Japan | 2.4 | 6.3% | 0.5 | 9.8k | 2.5 | 0.8 | 0.67% |
| United Kingdom | 1.6 | 4.2% | 4.4 | 128K | 46 | 12 | 18.16% |
| South Korea | 1.6 | 4.2% | 0.11 | 1.8K | | | |
| France | 1.6 | 4.2% | 5.5 | 102K | 18.8 | 5.2 | 5.20% |
| India | 1.6 | 4.2% | 16.6 | 189K | 138 | 21.4 | 1.59% |
| Germany | 1.2 | 3.2% | 3.2 | 81K | 24.8 | 5.8 | 7.06% |
| Mexico | 1 | 2.6% | 2.3 | 214K | 15.8 | 5.3 | 4.24% |
| Russia | 0.9 | 2.4% | 4.7 | 105K | 18 | 6.8 | 4.68% |
| Australia | 0.9 | 2.4% | 0.03 | 0.9K | 1.9 | | |
| Italy | 0.7 | 1.8% | 3.9 | 118.6k | 17.2 | 5 | 8.43% |
| Spain | 0.7 | 1.8% | 3.5 | 78k | 14.2 | 3.8 | 8.27% |
| Brazil | 0.7 | 1.8% | 14.2 | 386K | 37.3 | 10.8 | 5.17% |
| Taiwan | 0.4 | 1.1% | 0.001 | .001k | | | |
| Netherlands | 0.4 | 1.1% | 1.5 | .017k | 5 | 0.9 | 5.47% |
| Indonesia | 0.4 | 1.1% | 1.6 | 44K | 18.3 | 6.7 | 2.50% |
| Poland | 0.3 | 0.8% | 2.7 | 64K | 10 | 2.5 | 6.70% |
| United Arab Emirates | 0.3 | 0.8% | 0.5 | 1.6k | 10 | 3.8 | 39.84% |
| Malaysia | 0.3 | 0.8% | 0.38 | 1.4k | 1.2 | 0.5 | 1.55 |
| Hong Kong | 0.3 | 0.8% | | | | | |
| Totals | 38 | | | | | | |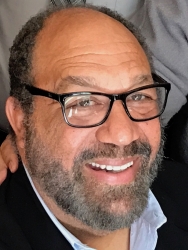 Latest posts by Thomas MacCalla
(see all)