During the first week of June we received a lead on a story that, though initially skeptical, we couldn't ignore. Apparently Movio had helped one of their clients improve their marketing emails, growing their click rate by 18% and, maybe more importantly, seeing an uplift in revenue of 28%.
If true, this would indeed be newsworthy, since email marketers often consider a campaign successful, in part, if their click-through rate rises by a few tenths of a percent. A click rate is the measurement of how many recipients of a marketing email click through on a link to the sender's website. Most email campaigns average a click rate of between 2 and 3%.
We were in the midst of drafting and fact checking our story on China's three year quest to squash a movie piracy ring and couldn't give the lead the proper attention at the time. Besides, CineEurope was a few weeks away and we knew we could catch up with Matthew Liebmann, Movio Cinema's Global President to confirm everything. Given our conversations with Will Palmer, the company's CEO, about their Propensity Algorithm, we could only hope that when Liebmann gave us an explanation we wouldn't have to make like Russell Crowe in "A Beautiful Mind" and start scribbling equations on a window to help us understand the data science behind it.
Liebmann confirmed the rumours we had heard; Movio was able to help Curzon Cinemas improve the effectiveness of their email campaign in a measurable manner, dramatically increasing the click rate and follow-on revenue uplift by 18% and 28% respectively. Curzon is an independent cinema chain with 13 locations. They are part of a group that includes a distributor, Curzon Artificial Eye, and a video-on-demand (VOD) platform, Curzon Home Cinema. They are well known for programming both blockbusters and diverse arthouse titles.
So how did Movio help Curzon, and maybe more importantly, how did they measure the success? In other words, how'd they come up with these glowing statistics and what did they do to generate them in the first place?
It is no surprise that it all started with one of Movio's flagship offerings, their Propensity Algorithm, which identifies the best upcoming movie release for every person in a cinema operator's loyalty program. "The Propensity Algorithm is great but we needed to make it actionable and that is what we were able to do for Curzon," Liebmann explained. "What we call Dynamic Content takes our Movio email template, and takes the algorithm's movie recommendations and it dynamically inserts the movies with the highest propensity into each recipient's email.. So that every individual is getting the recommendation that would be their number one choice, and then a ribbon list of their second, third and fourth choice underneath."
According to Duncan Carson, the Marketing Manager for Curzon Cinemas, email is a major marketing channel for the company but with so many movies being released, one of their major challenges has been including the right film choices their patrons most want to see on any given week. "Previously we would have had to make sacrifices in making sure the huge number of Marvel die-hards see 'Endgame' as their highlight, with fans of foreign language films like Sergei Loznitsa's 'Donbass' given less prominence," said Carson.
Rather than create a single editorialized email with one or two prominent releases, Curzon has been using Movio's Dynamic Content feature to select the potential titles to include in their weekly email and then direct each of them to segments of their audience based on past transactional data that is run through the Propensity Algorithm. This allows Curzon to, as Carson put it, "make sure that fans of Ukrainian satire aren't met with Thanos. All of the films are still included, but audiences see their top pick in the most prominent position."
As Liebmann pointed out, it's not hard to see how creating all of these customized emails for each customer or customer group could be labor intensive. "If you have ten choices that you want to profile and you're showcasing four for each person that's five thousand permutations going out the door," he said. "What we did was take that algorithm which was surfacing the insight and make it instantly actionable for exhibitors."
To test Movio's Dynamic Content offering, Curzon did a six week trial in which half of their audience was sent the standard editorialized email that was not customized based on transaction data. The other half received the dynamic version of Curzon's weekly email that was customized using Movio's Propensity Algorithm. At the end of the trial Curzon had measured the aforementioned uplift in both the click rate and associated revenue attributed to the emails using Dynamic Content.
"Simply put, people are more likely to engage and, crucially, more likely to buy when they see the film that most reflects their tastes served to them highest," Carson stated. "The staff time involved in producing four emails manually with these different interests prioritised would be hard to justify, but the interface, algorithm and modeling within Dynamic Content makes this an efficient part of our workflow."
Curzon has also seen that patrons are engaging with more than the top selection the Propensity Algorithm has delivered to them through Dynamic Content. Customers are also selecting titles that might have been their second, third or fourth choice as well. "It's hard to analyse user behaviour in this way, but perhaps serving users the right film for them means they're more willing to see our emails as useful and curated, and click on other picks," said Carson.
Liebmann agreed that sending more relevant emails has meant customers have given messages from Curzon a Good Housekeeping seal of approval. "I know that if it's coming from Curzon, they never waste my time, they don't spam me with useless messages, I'm going to pay attention to that," he said. "Over time we find that a lot of the exhibitors start sending more emails and the open rates go up, somewhat counter intuitively, but it's because they've earned the trust."
One other concern that Curzon had in starting to use Dynamic Content is the lack of a personalized subject line for each email. Historically, Curzon had selected a lead film to insert into the subject line of each week's email. With Dynamic Content that is not currently possible. The fear was that simply having a generic "This Week In Curzon Cinemas" subject line would kill open rates on the emails the chain sends out, but that hasn't happened. "It'd be great in the future to be able to send dynamically driven subject lines, but it's pleasing to see people are intrigued enough about what we've curated as a cinema brand to open anyway," Carson said.
Movio has always aimed to find the right movie for the right person and promote it as directly to each audience member in a personal manner. At the same time the company has had the goal of making it simple and easy for cinema owners to use Movio's technology and offerings. After getting a high level walkthrough of how a Dynamic Content email campaign is put together on Movio's platform, it seems quick, painless and very customizable.
Carson said it also takes a lot of the guesswork out of which films to include in Curzon's weekly emails. The cinema chain has been happy with the offering so far and plans on continuing to use it. "As we grow our base of customer data, we see Dynamic Content becoming even more effective, as we're able to build up a fuller picture of customers' tastes and preferences," he said. "We're also keen to adapt email design to make even more advantage of Dynamic Content, as well as experimenting more with comp titles especially where it comes to expanding 'niche' titles to a broader audience."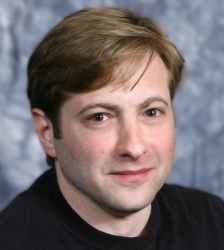 Latest posts by J. Sperling Reich
(see all)