Dear Junkies,
Happy GDPR day! In 2015 Odeon UK & Ireland abolished the online ticket booking fee. Not penalising customers for booking tickets in advance, instead of paying cash on the day at the box office, was trumpeted as a win for customers. At the UKCA 'Data Day' conference last year Peter Waugh, Odeon & UCI Cinemas head of digital and customer relationship management, said that it was part of "pivoting" the company's strategy "from a film-centric to guest-centric" approach. It was seen as generating more customer data, allowing for better insights, at a minimal cost.
Yet having been bought by AMC, the online booking fee was re-introduced by Odeon without similar fanfare last year, so that a ticket that costs £5 to buy at the box office shows up on the Odeon website as costing £5.75, with the surcharge bundled in. Asked about this and Odeon spokesperson told us "At the end of last Summer, we revised our online booking process to offer a new 10% discount to MyODEON members, which continues to be free to join, alongside a revision to our online booking fee." But even with 10% that's still £5.17 and more than the BO price with the online booking 'penalty' charge.
Why the change? Odeon UK & Ireland has not stopped being 'guest-centric' (viz. the recliners and improved F&B), but it is also having to be more 'profit-centric' under AMC. The US parent company recently appointed a Vice President of Pricing and set up a pricing department – the first in the in AMC's 95-year history. With Vue cutting the ticket price to as low as £4.99 for its cinemas in smaller towns and cities (not counting Vue's own £0.75 'convenience fee'), Odeon has no choice but to follow suite in reducing its ticket price.
Whether customers care about this or not (they sure seem to complain on social media – see below), what it says is that operators like Odeon and Vue see less short-term value in the additional data gathered from customers through advanced booking than the extra 75 pence per transaction, which they don't have to split with distributors. Speaking at the same UKCA Data Day conference, Keith Pullinger, CEO at Light Cinemas, which charges customers less if they booked online in advance, said: "They're giving us their money upfront so let's reward them for that, the important trade-off is that we ask them to sign up so we have their details." Just be sure to keep that data safe.
Regards – Patrick
---
CinemaxX ticket price drop confirmed; MoviePass not much use for opening Avengers/Solo weekends; Event Cinema strikes in New Zealand; India single-screens fall; India's PayTM buys TicketNew from Alibaba; MovieTowne IPO for Caribbean expansion; the 'voodoo science of movie scheduling; World Cup in Cinepolis cinemas; German cinema robbery (not ticketing fee-related); 'My movie, my food' concessions backlash in India; NC cinema closed by Fire & Rescue; Argentine former cinema collapses killing three; more GDPR insights. 
---
Germany – Vue-owned Cinemaxx has rolled out ticket price cut to more cities across Germany with regular non-3D tickets costing 5.99 euro (Halle, Offenbach und Wolfsburg) or 6.99 euro (Regensburg und Wuppertal). The chain has said that it is doing this to increase "visitor reach and frequency" and that this is not a short-term price cut. However, there are no plans to extend the price cut to further cities. It would seem that Cinemaxx will evalusate what impact the price cut has, compared to sites that kept the old price, before deciding whether to expand the price cut. Filmstarts (DE) – 24 May 2018
USA – Another day, another MoviePass article. This one looks at what small and independent cinema think of the cinema subscription service. "We don't promote it, we don't oppose it, we want to make our customers happy and if they want to use MoviePass then we do it," Dylan Skolnick, co-director of Cinema Arts Centre, an arthouse in Long Island, tells Business Insider. ?Landmark and Studio Movie Grill are MoviePass partners, but interesting to read that there is little MoviePass action for the opening weekends of "Avengers: Infinity War" and "Deadpool 2" because of the large number of ticket pre-sales. Business Insider – 22 May 2018
New Zealand – Strike action across Event Cinema sites in Auckland and Wellington coincide with the opening of "Solo: A Star Wars Story". "The decision came after weeks of employment negotiations between Unite Union and the cinema chain's management broke down on Wednesday afternoon." The cinema management has called the strikes 'unlawful'. Entry level positions are paid minimum wage but the complaint is that more senior managers aren't paid much better. Stuff.co.nz – 23 May 2018
India – In 2009 there were 9,710 single screens with 91% market share (by numbers – not BO), now that number has fallen to 6,780 screens in 2017 representing less than 71% as multiplexes have grown at a rate of 10% per year. While major cities are reaching saturation, PVR and others see a growth potential in Tier-2 and Tier-3 cities. The Quint – 22 May 2018
India – PayTM has acquired Orbgen Technologies Private Limited,which operates the Chennai-based online ticketing platform TicketNew. Alibaba Pictures acquired a majority stake in the platform in June 2017, its first outside of China, and the current deal is estimated to be wirth USD $30 million to $40 million. TicketNew is strong in South India and will allow PayTM to exapand its reach there. Inc42 – 22 May 2018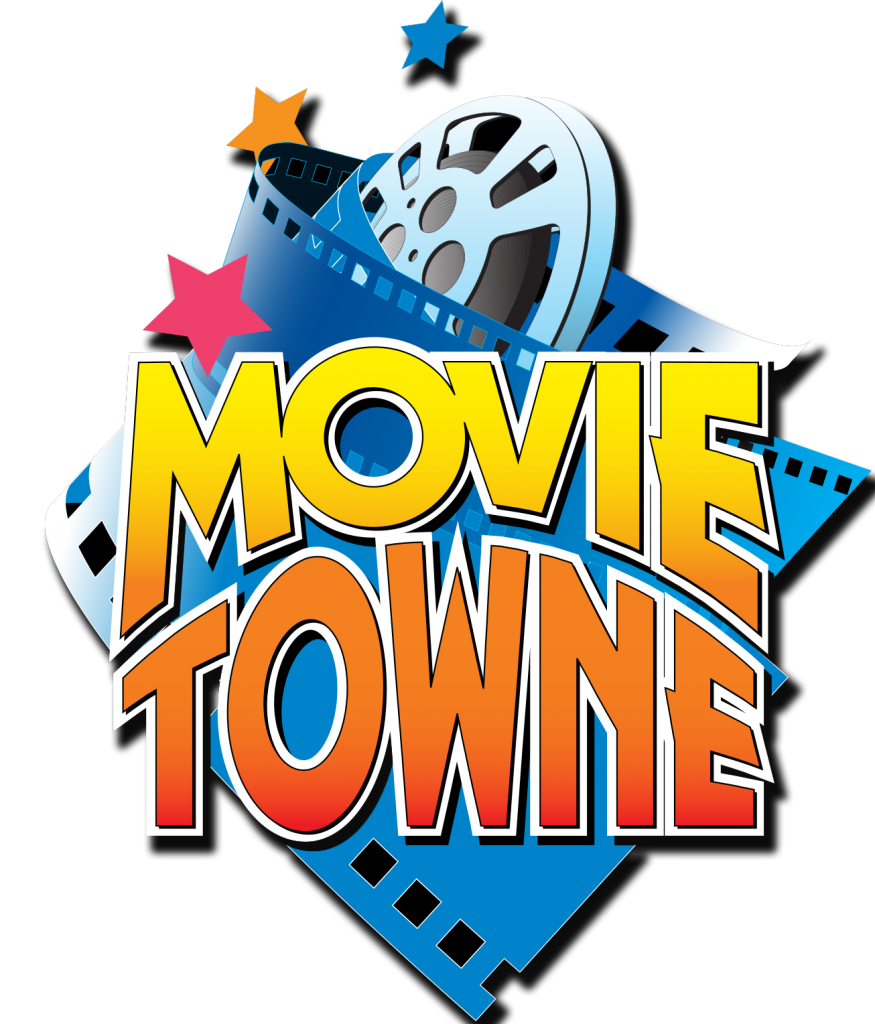 Trinidad & Tobago – MovieTowne is set to list 30% of its shares on the local stock exchange. Funds raised will pay off debt incurred form launching in Guyana. The exhibitor is also "exploring prospects for expanding the multiplex and entertainment chain into St Lucia and Panama, as well as entering some of the markets where Caribbean Cinemas has a presence." T&T Guardian – 22 May 2018
Ireland (Republic of) – The World Cup means that no major blockbusters will be released for the duration of the games in Ireland and much of the else of Europe. The Irish Times looks at how Hollywood is shifting its films away from 'soccer' and notes that "Movie scheduling is a voodoo science – nobody knows why certain releases work in certain slots," before looking in detail of how films are slotted. A great read, not least for the analysis of "the great cinematic massacre of April 6th 2018," when unexpected hits "A Quiet Place", "Michael Inside" and "120 Beats Per Minute", "Love, Simon" and "Ghost Stories" made it an unexpectedly strong weekend.  The Irish Times – 23 May 2018
Mexico – And speaking of the World cup, the world's biggest sporting event will be screened in several cinemas, including in Mexico, where a partnership between Cinepolis and Televisa means that 30 of the matches can be seen on the big screen. "This will be the most digitized World Cup in history, but why see it on the cell phone screen if you can enjoy it in theaters ," said Francisco Javier González, director of Televisa Deportes, during the presentation with Cinépolis. Tickets are 99 pesos (USD $5.06) per game and there are also options of VIP seats. S1ngular (ES) – 24 May 2018
Law & Order
Germany – A masked man robbed a cinema in Munich brandishing a small knife. The man held up the box office of a cinema at Rottmannstraße on Saturday and got away with a small amount of cash. The police has issued a description of the perpetrator. TZ (DE) – 22 May 2018
Concessions / F&B
India – Cinepolis in Adajan has been forced to shut its concessions counters as the protest by consumers to be allowed to bring their own food and drink into cinemas gains momentum and court backing.
After Surat Municipal Corporation (SMC) served a notice to Cinepolis Multiplex located in Adajan asking it to remove food counters and stalls inside the lobby on the third floor last month, four other restaurants and food courts inside multiplexes in various parts of the city, too, have been forced to shut down and that eight restaurants in four multiplexes and theatres served notices.
The move was instigated by the 'My Movie, My Food' campaign by Society For Citizen Centric Governance (SCCG), which claims that there is no law preventing people from bringing their own food into cinemas. Times of India – 24 May 2018
Health & Safety
USA (NC) – The Sandhills Stadium 10 – Frank Theatres was ordered to close on Wednesday by the Southern Pines Fire and Rescue Department, which citied a litany of safety concerns and code violations. The cinema will not be allowed to re-open until these are addressed. Photos from Yelp (above) don't make it look appealing. The Pilot (paywall) – 23 May 2018
Argentina – A 90+ year old former cinema in the city of Tucumán in northern Argentina collapsed killing three workers. "The building was about 90 years old and had for decades housed the Parravicini cinema. It later became a Chinese restaurant and at one point also housed a bowling alley." Possible causes are still being investigated. BBC – 24 May 2018
Finally
For all those of you who have had enough of GDPR emails (don't all of you put your hand up at once), we bring some light relief from @ProffJeffJarviss, who is worth following for his penetrating insights on all things online.
I'm so behind on my Updated Privacy Policy reading list. I must have at least 50 of them in my @Pocket!

— #JeSuisJordanPeterson (@ProfJeffJarviss) May 24, 2018
Once again, Happy GDPR Day!

Latest posts by Patrick von Sychowski
(see all)