2017 US BO off by one animated hit; UK box office record; CEO PVR Bijli settles 'out-of-court'; CGR now France's largest circuit; US 'bomb cyclone' could freeze BO; Nollywood cracks UK Top 10; bringing food into cinemas in India; Newcastle's Tyneside Cinema gets new CEO; car crashes into cinema; Kinepolis' bed bugs sequel; Cineworld "too loud" complaints; AMC Kalamazoo re-opens; stand for Indian national anthem (again); Soul City Church sees The Light and Kinepolis sells posters for charity. 
---

---
USA – The narrative of the 2017 US box office seems more about lowest attendance in 25 years rather than third-highest takings ever, with hat-trick USD $11bn takings. But the best observation yet comes from Shawn Robbins, chief analyst at movie industry number cruncher Boxoffice.com:
"Looking at it another way, had the year hosted just one more event-level blockbuster animated film — which 2017 sorely lacked — the narrative about yearly attendance would be completely different right now."
Pixar's "Coco" was not enough, but "The Incredibles 2" and "Wreck it Ralph 2" and more animated family fare is likely to mean that 2018 will be talked about in very different terms 12 months from now. AFP – 8 January 2018
UK – One such family blockbuster tht helped power the BO in UK & IE to record hights was "Paddington 2", which is only now getting a release in the US after moving from Weinstein to WB. Thanks to it, "Dunkirk" and other hits BO grew 6.1% to GBP £1.38 billion, though 2016 is still bigger on account of being a 53-week year. Admission figures are also expected to top 2016's when they are released. "It's clear that the UK public still turns to cinema to get the 'wow' experience they can't enjoy anywhere else," says UK Cinema Association's Phil Clapp, without even sounding smug about it in print.  The Guardian – 5 January 2018
India – PVR's CEO Ajay Bijli has effectively settled out-of-court with India securities regulator Sebi relating to a violation of securities rules. "Bijli will pay Rs 20.4 lakh [USD $32,000] as part of the settlement terms to Sebi. PVR will Rs 2.8 lakh [USD $4,000] as consent amount." The case relates to a profit-sharing deal last year, that was disclosed to investors but not the bourses, that led Sebi to issue a show case notice to PVR and Bijli. Economic Times – 5 January 2018
France – As of the end of 2017 CGR became the largest circuit in France in terms of cinemas. The company opened four and acquired 20 in 2017, giving it 73 in total, with 660 screens. It is still second in terms of admissions behind UGC with 20 million visitors last year. The exhibitor plans "rely on investment, comfort and renovation to seduce the public" in 2018, with a goal of becoming a leader in big screen technology this year. France3 (FR) – 5 January 2018
USA – The 'bomb cyclone' that has chilled much of the United States could take a toll on the box office. Deadline notes that already "a number of AMC theaters are closing including those in Freehold, NJ, AMC Roosevelt in Garden City, the Stony Brook, the Raceway 10 in Westbury, NY as well as Connecticut locations in Londonderry, Torrington, and Bloomfield." The last time this happened in 2016 none of the films on wide release took more than USD $12m. Deadline – 4 January 2018
UK – It is common for Bollywood films to appear in the UK Top 10, even though they are typically released only on one-tenth the number of screens that Hollywood blockbusters. Now a Nollywood film (i.e. a Nigerian film) has made history by cracking the Top 10. "The Wedding Party 2: Destination Dubai" has broken box office records in its native Nigeria and landed in tenth place from just five screens.
Concessions / F&B
India – The never-ending saga of whether food and beverages can be brought to cinemas from outside for Indian cinemas takes another turn with the Bombay High Court asking the regional government to file a response to a challenge to the ban on bringing in concessions to single screens and multiplexes.
"You have metal detectors to check for unauthorised or dangerous possessions such as knives and arms. The guards also frisk the public entering the theatres, check their purses and bags, then what is the need to remove all their food items and ask them to purchase food items from the theatres?"
The Court asks. It is claimed that there is no legal provision for barring people taking food in – though not clear if that would also not apply to restaurants and cafes. The Telegraph India – 9 January 2018
People
UK – Newcastle's popular Tyneside Cinema has a new CEO. Acting CEO Holli Keeble has been promoted to the job full time. She assumes the role after Dutchman Thomas Peutz left after less than a year in the role. She was previously the head of programme and responsible for leading the strategic development of its work. Chronicle Live – 8 January 2018
Health & Safety
USA (NC) – An car was involved in a collision with an SUV and them crashed into the wall of Sedgefield Cinemas in Greensboro, causing significant damage. "Sedgefield owner Daniel Kleeberg said the wreck sent concrete flying through the air, landing in the first eight rows of Auditorium 4." There could be as much as USD $300,000 in damages to the cinema. News & Record – 8 January 2018
France – Kinepolis was forced to once more close an auditorium (No. 2) in its Thionville multiplex, again because of bed bugs. It is the same as was closed earlier, though No. 10 remains open. It was difficult to get specialists in over the holiday to deal with the issue. France Bleu (FR) – 25 December 2017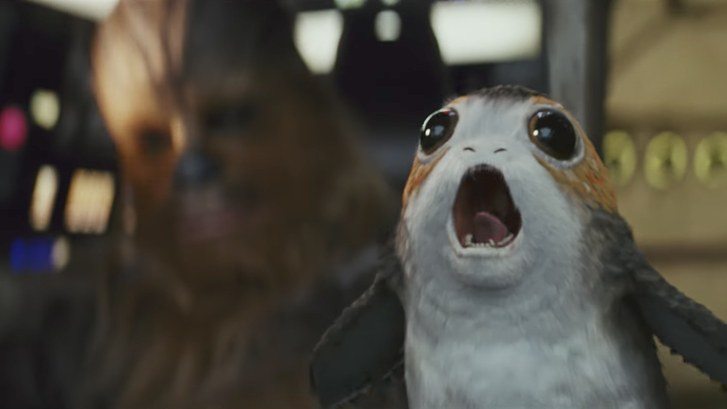 UK – Customers of Cineworld based at The Crescent in Hinckley town centre have been complaining that screenings are 'too loud'. Cineworld has assured customers that it checks sound levels and that these are set as per industry recommendations. But this has not stopped complaints:
One responded: "Omg I'm so glad u said this! I thought I was getting really old! Star Wars about burst my ear drums."

While another added: "I have to wear ear plugs when I go. Gives me a pounding headache."
These type of complaints usually surface when: a) it is the one film per year that people go to the cinema to watch ("Star Wars" or previously "Dunkirk"), and, b) it also happens to be a film with action scenes. Others sarcastically suggested that "the screen is far too big" as well. Leicester Mercury – 5 January 2018
USA (MI) – The AMC in Kalamazoo has re-opened after being shut for the best part of a week due to a burst water pipe. The cinema only re-opened two months' earlier after a re-branding and re-fitting. Wincountry – 5 January 2018
Law & Order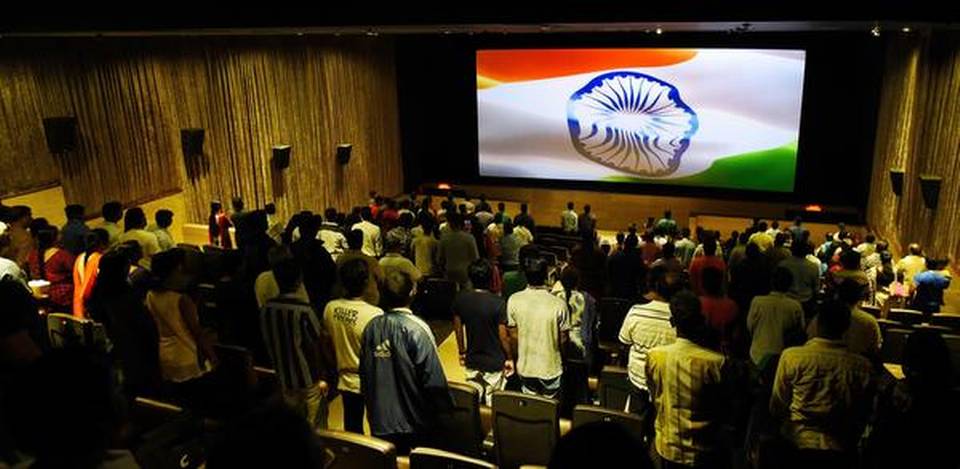 India – The Ministry of Home Affairs of the Indian government has ordered the Supreme Court to re-instate its original ordered that the National Anthem be played in cinemas before the film and audiences stand. The Supreme Court initially ordered it, then had a change of heart. Meanwhile an inter-ministerial committee has been formed for framing guidelines on "all aspects relating to the playing and singing of the National Anthem." These guidelines will require extensive consultations and would require six months' time, the government has said. So meanwhile the original ruling, erhm, stands. The Hindu – 8 January 2018
Access
Argentina – The Gaumont cinema in Buenos Aires has begun hosting special monthly screenings for people who are deaf or hard of hearing. Local film "Those who love, hate" was the inaugural film, which was well attended. The film has both a wireless track transmitted for people with hearing aides and implants as well as an subtitled closed captioning. The first screening was free but next ones will be charged. La Nacion (ES) – 21 December 2017
Event Cinema
UK – Soul City Church operates from the Light Cinema in Stockport. It "has ditched traditional hymns in favour of 'Mumford and Sons-style' music " as well, with the Anglican church's 50+ strong congegration outgrowing its original base at the Hatters coffee shop on nearby Underbank. Manchester Evening News – 8 January 2018
Finally
France – The Kinepolis in Saint-Julien-lès-Metz is selling of its collection of film posters. More than 1,200 film posters will be sold for €2 to €25 depending on the size and value, with a large format poster (120 x 140 cm) costing an average of €7. Cinemas normally don't sell posters, which are technically the property of the distributors, but this is a charity sale for the association La Pédiatrie enchantée, in Ban Saint-Martin , which works with hospitalized children. "While working at Kinepolis, I discovered that the posters finally go to the trash when they can interest people," says Jérôme Villeger, who launched the initiative. Le Republic Lorraine (FR) – 6 January 2018

Latest posts by Patrick von Sychowski
(see all)