MoviePass, the movie theater subscription service that's been stirring up the cinema industry over the past few months, announced they would be offering an annual plan for USD $89.95. That works out to USD $6.95 per month, or a 30% discount off the current USD $9.95 monthly fee.
Existing monthly subscribers can also subscribe to the new annual plan, saving themselves 25% on what they would have paid over the course of 12 months. However they will need to decide soon, because MoviePass is only offering the annual plan for a limited time.
In August of this year Helios and Matheson Analytics (HMNY) purchased a majority stake in the company and proceeded to generate a ton of headlines, both positive and negative, by lowering their monthly unlimited moviegoing subscription to USD $9.95 from what was as high as USD $50. The new pricing ignited growth from 20,000 subscribers before the change to its current level of 600,000.
MoviePass has since been faulted by some business analysts, as well as AMC Theatres, the largest exhibitor in the world, for a business model that commoditizes theatrical movies and causes the company to loose money with nearly every ticket purchased through the service. Adding another subscription level so soon afterwards might seem like a mistake, especially one with a lower price and potential for losing even more money. Upon closer examination though, the move might make a certain amount of sense.
Our first thought was that MoviePass wanted to take advantage of the upcoming holiday season and allow subscriptions to be offered as gifts. Sure enough, Mitch Lowe, the company's CEO, confirmed our thinking, telling Variety, "We keep hearing from customers that they want an annual plan or they wanted some way to give MoviePass as a gift."
Another reason for the annual plan might be that MoviePass is trying to limit churn; subscribers signing up for months when a lot of blockbusters are released, like in summer or Christmas, and then canceling their subscription during what they consider lean months, such as January through March. The company's monthly plans have no term limits so subscribers can cancel at any time without a penalty. The annual plan could help MoviePass avoid this problem by locking subscribers in for an entire year.
There is also the idea that MoviePass could be banking on some "breakage" from subscribers that have paid for the new annual plan. This is the concept wherein any type of service or product goes unused but can still be claimed as revenue by the company which sold it. Gym memberships and telecommunications services are classic examples in which breakage accounting is commonly used.
In other words, if a MoviePass subscriber winds up skipping a few months, they can't get the fee for those months back and might have trouble making up the difference in the months remaining on their subscription. Since subscribers won't be reminded that they are paying for a MoviePass subscription through a monthly recurring charge on their credit card bill, they very well might skip a month or three of moviegoing, earning the company revenue without any expenditure.
Since the company has plans to make money from selling data, marketing and related services based on the activity of the millions of moviegoers they predict will be using MoviePass, having a majority of their customers not use their service in any given month is not necessarily their aim. Yet a certain percentage of breakage within their subscriber base could help balance the books at the end of each month while still providing them with enough analytics to monetize.
Of course, there will be those who will point out that the annual plan provides MoviePass with a path to front load revenue before a planned IPO in the beginning of next year. Should the company flame out and file for bankruptcy they might not even have to refund any of the annual subscriptions they've sold. In the short term though, we predict MoviePass will announce continued subscriber growth, either before the end of the year or in early 2018, due in part to the annual plan they're currently offering until further notice.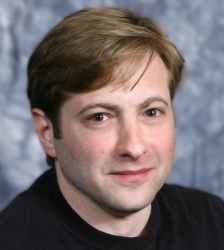 Latest posts by J. Sperling Reich
(see all)