Dear Junkies,
MoviePass has paid AMC USD $11.88 on average for each cinema ticket sold, AMC data shows. Not a bad deal for customers paying USD $9.95 per month, but not a business model that is sustainable in the long run. AMC's Adam Aron was unequivocal in his take on the third-party all-you-can-watch scheme. "I must point out that's very gracious of them and we appreciate their business, but I think it's also important to make clear that despite claims they've made to the contrary, AMC has absolutely no intention, I repeat no intention, of sharing any – I repeat, any, of our admissions revenue or our concessions revenue with MoviePass."
So why is it that MoviePass' parent company Helios & Matheson shares are significantly up while AMC's shares continue to languish? The short answer is that analysts and investors take a short-term view of AMC's box office prospects, but a long-terms view on the potential of MoviePass. AMC is seen as a bricks-n-mortar business that made a loss in the most recent quarter, but MoviePass is a online platform and is thus not only entitled to but EXPECTED to burn through a lot of money to build market share.
Interestingly Baupost Group recently took a 3.6 million share stake in AMC. The company is a trading vehicle for the eight largest hedge fund in terms of assets in the US. It is ranked fourth in net gains since it inception. It was founded in 1982  by Harvard Professor William Poorvu and emphasises risk management. Not quite Berkshire Hathaway, but not far off.
Meanwhile the greatest perceived risk to AMC's business seems to be receding, as Adam Aron emphasised in the analyst call that premium VoD will either not happen or it will be a 'win-win' for cinemas. This sentiment was echoed by Cineplex's CEO Ellis Jacob, who said that his chain is working with Hollywood studios so that any premium VOD window becomes "a win-win for both of us." But MoviePass is now also hinting at streaming plans. Given that PVoD will never scale the dizzying heights of DVD revenue for studios and partners, that's an awful lot of players sharpening their knives for carving up a pie that will not be anywhere near as big as the existing cinema business.
Regards,  Patrick
---
Vue-CGV rumours; why so few 4K titles; an open letter to Picturehouse/Cineworld; strike closes Ufa-Filmpalast; Platinum Cineplex goes Chem-Dry; English VO films becoming popular in Austria; Fikkefucks censored in Munich and Frankfurt; Jazz Cinema owner investigated over tax dodging; Kinepolis shuts cinema over bed bugs; Game of Thrones 4-day cinema marathon; autistic mobile phone user told to leave Cineworld and Cineplex's 15,000 film poster collection.

---
UK – CJ CGV is understood to be interested in acquiring UK-based Vue in a potential GBp £2 billion (USD $2.62 billion) deal. Vue is exploring parallel strategy of a sale or a stock-market listing next year, having hired bankers Rothschild and JP Morgan to explore its options. This valuation would put Vue at twice what AMC paid for Odeon & UCI in 2016. Other nugget is that Vue has been involved in discussions of opening cinemas in Saudi Arabia. As well as having major resence in Asia and a handful of cinemas in US, CGV owns Turkey's Mars cinemas and recently announced plans to expand into Russia.  Telegraph – 13 November 2017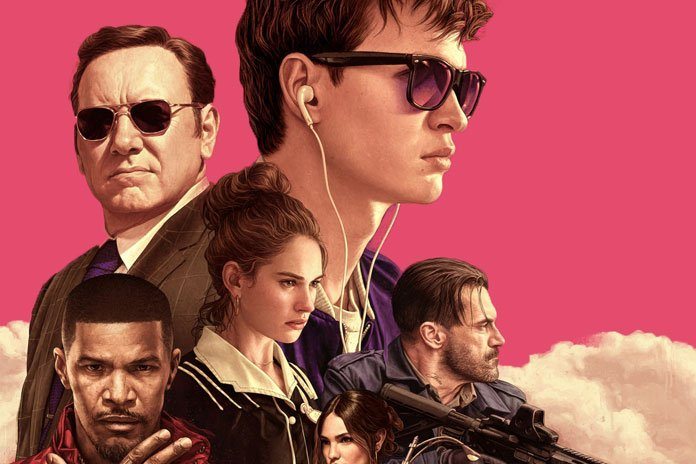 UK – Why is there is so little 4K film content and why haven't exhibitors gotten behind the format in a bigger way? The short answer is that it is four times as costly and time consuming to make VFX for 4K, so it is cheaper to release film like "Thor: Ragnartok" in 2K. For more details read on. Screen Daily – 7 November 2017
UK – Several film industry bodies and individuals have signed an open letter to Cineworld and Picturehouse, urging an end to the Living Wage labour dispute. Co-signers include heads of Directors UK, Women in Film & TV, Equity and well known producers and directors such as Duncan Kenworthy and Ken Loach. [Wading into the long-running conflict risks exposing these trade bodies and creatives to pay related issues in their own sector, a senior cinema industry figure observed to CJ.] Screen Daily – 7 November 2017
Germany – A strike at the Ufa-Palast cinema in Stuttgart lead to no films showing this past Saturday. The Verdi union is pushing for a 10 euro minimum wage while the cinema pays 8.84 euro. Bild (DE) – 12 November 2017
Cambodia – Platinum Cineplex has signed an franchise deal with Chem-Dry for all of its carpet cleaning needs. "Chem-Dry is the world's largest carpet and upholstery and hard surface floor cleaning franchise with nearly 3,500 franchises serving 10,000 homes and businesses a day." Khmer Times – 10 November 2017
Austria – Film shown in the original English language, instead of dubbed into German are growing in popularity in Austria, particularly amongst young people whose English fluency is better than previous generations. The small English Cinema Hayden in Vienna which shows films without dubbing or even subtitles is seeing a strong growth. Kurier (DE) – 11 November 2017
Germany – The film poster for German comedy "Fikkefucks" (roughly: 'FoxyFux') has been banned from bus shelters and outdoor spots in Munich and Frankfurt. The poster (see above) has a drawing of a fox head in the place of a woman's groin. Bild (DE) – 8 November 2017
Law & Order
India – The owner of Jazz Cinema in Chennai is being investigated by the tax authorities on charges of massive income tax evasion. Jazz was bought from SPI Cinemas two years in circumstances that are now being investigated. The Hindu – 14 November 2017
Health & Safety
France –  The Kinepolis in Moselle has shut all of its ten screens in an attempt to kill the bed bugs that have infested the cinema and caused customer complaints. One screen was shut and 45 chairs removed in October in an attempt to deal with the problem through 'cold treatment' of freexing the chairs and bugs to minus 20 degrees. This does not seem to have been enough. The Connexion – 11 November 2017
Event Cinema
UK – London's Prince Charles cinema is screening every episode of HBO's "Game of Thrones" back-to-back. In case you wondered, that's four days and nights of dragons, swords and boobs. The screening is free and is a promotion of the launch of all seven seasons on Blu-ray. Ladbible – 13 November 2017
Access
UK – A father is upset with Cineworld in Milton Keynes because his autistic son was asked to leave a showing of "Thor: Ragnarok" after playing on his smartphone.  "We carefully select quieter times at the cinema and sit in the corner, away from others, so they can watch the film in peace too," the father is quoted as saying. No other customer complained but staff cited company policy. (Cineworld does operate special autism-friendly screenings.) The Sun – 10 November 2017
Finally
Germany – Most cinemas throw away their posters once a film stops showing. But the Cineplex in Warburg has a big basement and a boss who sees the value in saving old film posters – all 15,000 of them. The posters from the past 50 years are increasing in value. His collection include rarities like Andre Wilder's posters for Polish films from the 1970s and 1980s. He considers them not just commerce but art. Impressive. Neue Westfaliche (DE) – 11 November 2017

Latest posts by Patrick von Sychowski
(see all)