Dear Junkies,
Cinemas are increasingly catering to the deaf and blind, but what about patrons who are both? A US court has just ruled that cinemas have an obligation to such customers as well.
This all stems from an incident in which the Plano, Texas-based circuit Cinemark was asked to cater to the request of a deaf-blind man who wanted to experience "Gone Girl" in a theatre.  Instead of paying a couple hundred dollars for the two tactile interpreters required for the patron to 'see' the film – and possibly igniting a mini-PR coup – the company wound up spending a lot more on lawyers to fight him in court. Maybe they were worried that the floodgates would open to latter-day Helen Kellers wanting to experience the miracle of cinema, if they set a precedent by agreeing to his request.  Whatever the reasoning, Cinemark lost anyway and now has to weigh whether to appeal.
Catering to visually and hearing impaired, autistic, dementia sufferers, people in wheelchairs and mothers with babies can either be seen as a burden and obligation (both financially and logistically) or a corporate social responsibility and an economic opportunity for cinemas.  There is a little bit of truth in both viewpoints, as neither is mutually exclusive.  However, when a case ends up in court and ultimately garners media headlines, defendants like Cinemark have usually lost in the court of public opinion already. Keep in mind, it was the same Cinemark that tried to recover legal fees from the parents of teenagers killed in the Aurora cinema shooting.
Even if an exhibitor can win such a case on appeal, the company needs to ask itself if it is worth the fight.
Regards,    Patrick
---
Cinemark loses deaf-blind access case; Cineworld couldn't handle Star Wars demand; Vue drops Printworks price to £5; report from AIMC; Phil Clapp rebuts 'cinema is dead'; PVR launches loyalty card; Genesis partners Visa in Nigeria; Event Cinema lose liquor licence; Cineplex breakfast cinema; Korean terrorist bins; trapped in Cinemex; bedbugs in AMC NYC; pigs feet cinema food pixelation. 
USA (PA) – A deaf-blind man has won a legal case against Cinemark, arguing that he should be provided with a 'tactile interpreter'. The Philadelphia-based 3rd U.S. Circuit Court of Appeals ruled against Cinemark, stating that tactile interpreters were covered by the Americans with Disabilities Act. Cinemark can still appeal that providing interpreters (two are required, due to the long work time) presents an "undue burden". This was the first time Cinemark had been asked to provide a tactile interpreter. Business Herald – 6 October 2017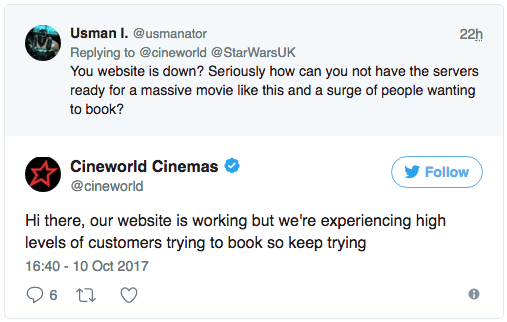 UK – Cineworld servers appears to have buckled under the onslaught of fans trying to buy tickets for "Star Wars: the Last Jedi". As The Register puts it, ""Fear leads to anger. Anger leads to hate. Hate leads to nerds raging on Twitter." No word on any other cinemas experiencing such problems, as tickets were released globally. The Register – 10 October 2017
UK – Vue is dropping the cinema ticket price of the Manchester Printworks multiplex to just GBP £4.99 for all regular shows (i.e. not IMAX, 3D, etc.). The move comes in response to Odeon Great Northern, which previously cuts its prices to GDP £4.99. Vue took over Printworks from Odeon, so that Odeon could take over Great Northern from its new parent company AMC. Odeon has said the price will be in place until the end of 2017, though no such time confirmation from Vue. Manchester Evening News – 10 October 2017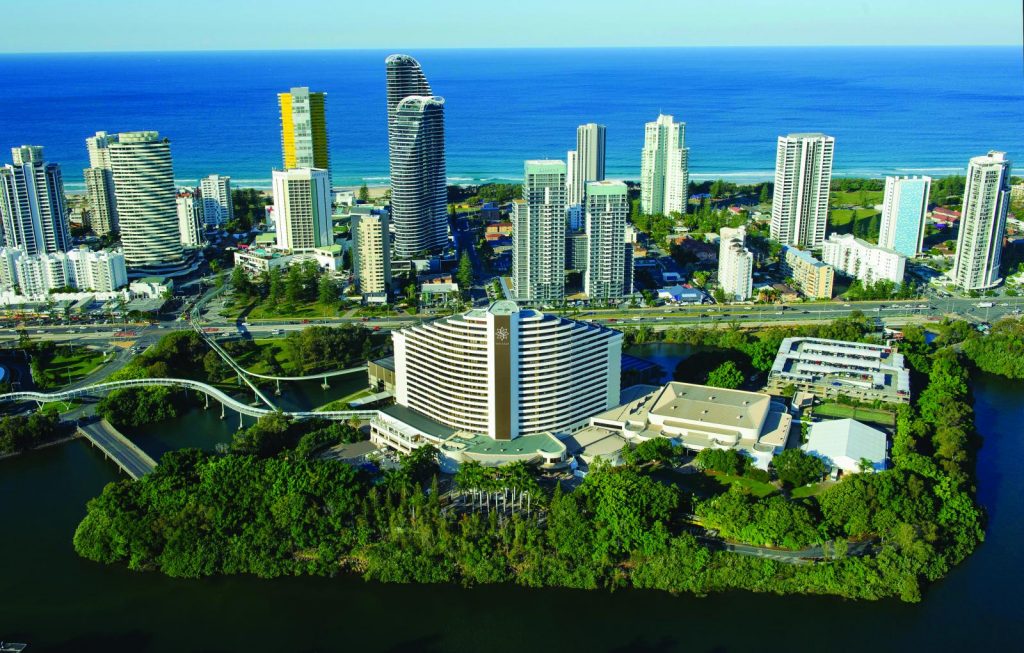 Australia – It is the Australian International Movie Convention and though we were told that no press passes were being issued this year, brave If.com.au seems to have smuggled in a reporter. UNIC/UKCA's Phil Clapp was there to present the study on youths and cinema going (same one Laura presented at IBC/FNCF), telling the audince that "Young people now expect a level of personalisation and a level of communication which has not traditionally been a hallmark of the cinema sector." Fox's Andrew Cripps talked about the gorwoing importance of international audiences and pointed to CGV Yongsan as a cinema driven by innovation. If.com.au – 9 October 2017
UK – An excellent rebuttal by UKCA/UNIC's Phil Clapp of a lazy opinion piece full of conjecture about why the cinema industry is 'boomed' that was published in London financial free paper City A.M.
Far from being on a 'downward curve' – your phrase – cinema box office on both the global scale, and within the UK and Ireland, has been growing year-on-year for more than a decade. In 2016, driven by growth in China in particular, global cinema box office reached a record $38.6bn while our domestic figure was almost £1.33bn, also a record.
The editorial pieces have the disclaimer "City A.M.'s opinion pages are a place for thought-provoking views and debate. These views are not necessarily shared by City A.M." For a serious financial paper I should hope not, for their sake. City A.M. – 10 October 2017
India – PVR has launched a customer loyalty program caller PVR Privilege. The scheme offers points for ticket and food purchases that can be redeemed. Members are also promised "personalized offers and services at cinemas" such as upgrades. The INR 300 (USD $4.60) joining fee will be off-set by vouchers. "We are targeting a brisk growth for the PVR Privilege program over the next 2 years. The growth of the Privilege database will allow us to reach more moviegoers than ever before, with greater efficiency and precision," said Kamal Gianchandani, Chief of Strategy, PVR Limited. Ultra – 10 October 2017
Nigeria – Visa has signed an agreement with Genesis Cinemas to offer discounts to mVisa customers, who use QR codes for payments. Vanguard – 11 October 2017
Concessions/F&B
New Zealand – The Event Cinema Westgate in Massey has lost its alcohol licence after it was caught selling booze to under-age customers as part of a police sting operation. The cinema lost its licence for three days and a bar worker lost his management certificate for 28 days. NZ Herald – 10 October 2017
Germany – Cineplex's rex Filmpalast inPforzheimer has launched an new initiative called "Guten Morgen Kino" ('Good Morning Cinema') on Sundays that offers a breakfast in partnership with Aposto. Breakfast starts at 11am and the film ("Victoria and Abdul" is the first one) at 12:30om. Total cost is 19.99 euro. PZ (DE) – 10 October 2017
Health & Safety
Korea (Republic of, South) – With sabre rattling between the Trump White House and North Korea's leader, South Koreans are understandably concerned about attacks, including terror attacks. Both subways and cinemas have come under criticism, as explosive devices could be hidden in coin lockers or trash bins. Ideally trash bins should be in trasparent plastic and be away from pillars. The above example is neither. Khan News (KR) – 12 October 2017
Health & Safety
Mexico – A group of people in  Puerto Vallarta found themselves locked in as the last screening at the Cinemex cinema ended and couldn't get out. Sounds like the premise of a horror film, but apparenty this has happened plenty of times before. They joked about eating free from the concessions counter. Noticiasya (ES) – 12 October 2017
USA (NY) – The AMC Empire 25 cinema in Times Square is allegedly suffering from bed bugs. These are all too common in New York City hotels, so no surprise that you might find them in cinemas there too. And Times Square was known for its flea-pit cinemas, as anyone old enough to remember (or watching HBO's "The Deuce") will know.  Gothamist – 12 October 2017
Finally
Korea (Republic of, South) – People complain about concession prices being expensive in Korean cinemas. Then people complain when other people bring smelly foods into the cinema – like pigs' feet. Then someone writes an article about it. Then the copy editor uses a stock photo of (Western) cinema patrons, but with their face pixelated.Possibly in case anyone should think they eat pigs' feet in cinemas. Insight (KR) – 13 October 2017

Latest posts by Patrick von Sychowski
(see all)