Vista and Kinepolis results are good; UK passes 100m admissions; BO summer actually not bad; Carnival buy Singapore cinemas and Umrothkar new CEO; Star Wars fan brawl in cinema; Cineworld evacuation, IBC session on cinema innovation and "Dunkirk" aspect ratio rant.

New Zealand – Results for the first half of 2017 have been result by the Vista Group and they make for impressive reading. Top line revenue is up 23% and operating profit 100%. Vista continues to expand with 60% stake in Senda, but noteworthy that it is managing its family of individual companies in a way that allows them to grow while tapping into synergies. More impressive is Vista's ability to make money in China where it earned NZD $20 million (USD $14.43 million). The slide deck is worth reading in full. Vista H1 2017 results (PDF) – 24 August 2017
Belgium – Kinepolis has also posted first-half 2017 results, which are also looking good. "Kinepolis welcomed 4.8% more visitors, generated 7.9% more revenue and 11.2% more REBITDA in the first half of 2017," according to its press release. Growth came mainly on the back of new cinemas in France and Holland, while attendance was down in Luxembourg (-0.7%), where Kinepolis acquired cinemas from Utopolis. Kinepolis plans to open 100 new cinemas, which would nearly double the circuit's size. The company is looking at acquisitions, though most likely to focus on western Europe. Kinepolis Press Release – 24 August 2017
UK – Cinemas in the UK have passed 100 million admissions in record time, with "Dunkirk" propelling it past that mark in July. This is the first time since 2010 that this milestone has happened, with July admissions up 7.3% to 17.8 million and the fifth month to better 2016. There is anticipation of a strong finish to the year with local titles such as "Paddington 2" and "Kingsman: Golden Circle" as well as "Jumanji" and "Star Wars: the Last Jedi". Variety – 22 August 2017
UK – Screen International's Charles Grant has a very good analysis of "Why this summer's box office results are not all doom and gloom." BO may be down in the US, but that is partly because the concept of a 'box-office summer' is dated as Hollywood studios move to a 12-month release schedule (as cinema trade bodies have been asking for). Global box office is also more varied, with film like Disney's latest "Pirates of the Caribbean" doing poorly in the US but well internationally. As seen above and in this article, UK is bucking the box-office trend, with China also having found its BO mojo with the success of "Wolf Warriors 2". Very sage words from Vue's Tim Richards round off the excellent article. Screen Daily – 24 August 2017
Singapore – India's Carnival Cinemas has acquired two cinema properties in Singapore. Carnival bought Rex Mackenzie (three screen, 700+ seats) and Rex Golden Mile (one screen, 1,000+ seats) for S$3 million (USD $2.2 million). Last year Carnival acquired Bombay Talkies, which was closed following winding up proceedings. Both of the cinemas acquired show Bollywood and South Indian films to members of Singapore's Indian community. Carnival is also said to be looking at acquisitions in Malaysia, Indonesia and the Middle east where there are also Indian communities. Carnival recently secured funding from India's Yes Bank for its expansion. Economic Times – 25 August 2017
People
India – Carnival Cinema has appointed Mohan Umrothkar as its new CEO, replacing PV Sunil who shifts role to MD for the company. Umrothkar was previously CFO at Reliance MediaWorks, whose Big Cinemas chain was acquired by Carnival. Carnival is the third largest cinema chain in India and has an ambitious goal of 1,000 screens within a few years. Economic Times – 22 August 2017
Law & Order
UK – A Star Wars 'fanatic' is in court, accused of having punched a cinema goer after being told to be quiet during  trailers before a "Rogue One" screening. "Jon Hudson, 40, denies assaulting Richard Best at a screening of latest blockbuster in Cardiff last year, a court heard." An argument broke out over taxi fare and ticket charges. The trial is expected to last three days. Mirror – 23 August 2017
Events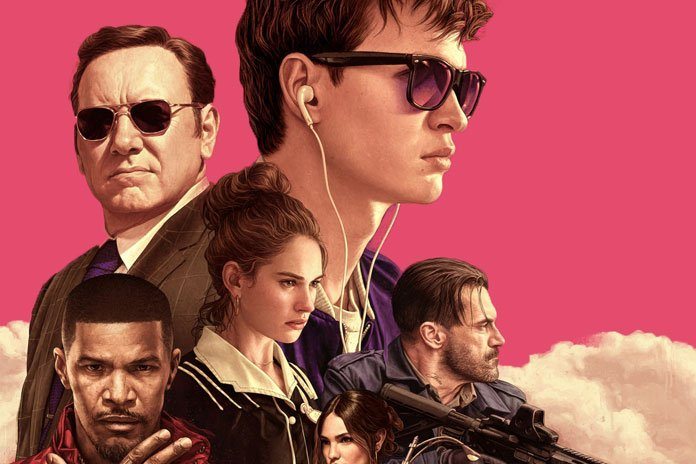 IBC – A shameless plug for a session that I'm chairing at IBC in Amsterdam on 18 September looking at cinema innovation.
And September 18 will be dedicated to International Business Insights. One session, chaired by Celluloid Junkie editor Patrick von Sychowski, will look at the moviegoing habits of millennials, families, and older adults. Along the same lines, The Digital Journey of a Cinemagoer will consider ways the industry might be able to improve its financial results by making a better appeal to contemporary audiences, and Innovation and the Big Screen Experience will look at recent innovations including 4DX and VR in an effort to predict their long-term impact on the business.
If that's not enough for you, there are many other sessions and demos, not to mention free screenings of "Baby Driver" and "War of the Plane of the Apes" in Dolby vision and Dolby Atmos. Studio Daily – 24 August 2017
Health & Safety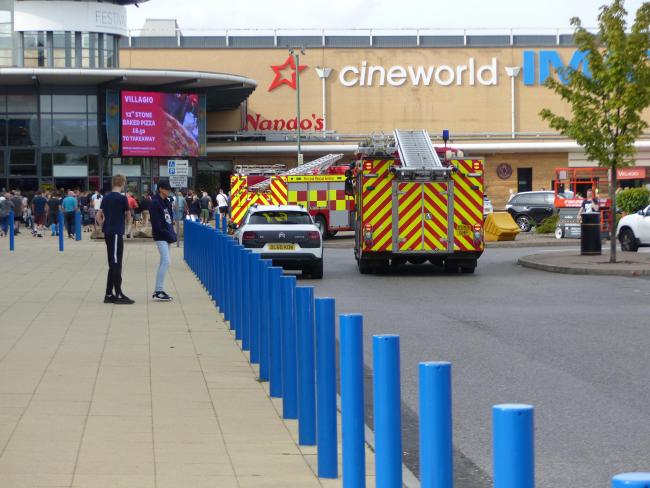 UK – Over 100 people had to evacuate a Cineworld cinema in Basildon on 24 August after a fire alarm went off. It turned out to be a false alarm, but one patron was stuck in the cinema because she was in a mobility scooter. "A member of staff stayed to help us out but it was over before long," said the lady, who wished to remain anonymous. Cineworld said they knew it was a false alarm. The alarm went off when a drill hit a cable in a wall. Basildon Echo – 24 August 2017
Finally
UK – A very well informed rant about poor cinema experience. No, not people talking, expensive tickets or dirty toilets, but about the lack of care regarding things such as aspect ration, focus and other technical presentation details. This particular outpouring as triggered by standard screenings of "Dunkirk". Even though the DCP comes with instructions on how to display it, too often those instructions are not followed to the letter.
The big problem for chain cinemas is this. Any single screen in a multiplex cinema can be used for any of the current films. Rarely is one screen reserved solely for one movie. With many projectors being controlled remotely, it often isn't viable to go between setups for different films. Cinema chains are about cramming in as many people into a screening as possible, and then moving them out again, as quickly as possible. Anything that slows this process, or costs time and money is likely to receive short shrift. Adjusting a projector for one film falls very much into that category.

It is, therefore, unlikely, unless you are very lucky, that you will see Dunkirk in a multiplex cinema with any degree of respect being shown to how the filmmaker intended you to see it outside of a physical 70mm film IMAX projection. Which is a great shame. Although it does seem that some projectionists have ignored the studio instructions, and have projected the film in 'scope' mode, which results in some very slight cropping at the top and bottom, but at least it is presented using the full height of the projection screen.
I have personally heard anecdotes of summer blockbusters shown cropped on the side and in scope, resulting in a square in the middle where the film was shown. Sadly digital is only as good as the people operating it. Red Shark News – 24 August 2017

Latest posts by Patrick von Sychowski
(see all)